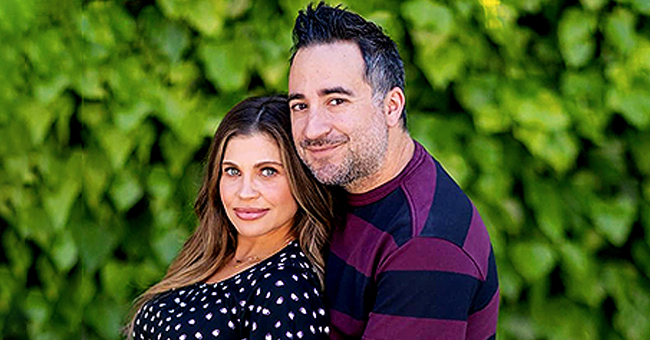 instagram.com/daniellefishel
Danielle Fishel of 'Girl Meets World' Talks about Baby Adler after Delivering Him 4 Weeks Early

Danielle Fishel and Jensen Karp's son came before her expected due date and had to spend nearly a month in the NICU before coming home recently.
Danielle Fisher's newborn son Adler recently came home after spending almost a month in the hospital. The new mom admitted that "it's still been a little bit of a rollercoaster" since his arrival. She adds:
"We've been in and out of Children's Hospital and doctor's appointments. He was on a medicated formula because he couldn't be on breast milk because of the condition that he had creating the fluid in his lungs."
The actress explained the complications her son had made the switch to breast milk, which is more beneficial for a child. However, after going back to breast milk, the fluid in Adler's lungs returned. She added:
"Like with anything, it is hit and miss and we are back now and the fluid is out of his lungs again. So as of yesterday, we started breast milk again, and we go back in for a follow-up in a few weeks."
Baby Adler was born on June 24, one month before his scheduled delivery. Because of the premature birth, he experienced complications in his lungs and had to star in the NICU for three weeks.
Although his mom knew she wasn't to blame, she couldn't help but feel like the milk she was producing was the very thing that made him return to the hospital.
She told PEOPLE:
"You want your body and everything you do as a mom to be functioning optimally for your baby and when it's not, you feel like a failure."
However, after time spent sulking in sadness, Fishel learned to accept the situation and do what's best for her child, one step at a time.
Last August, the former "Boy Meets World" star explained why she chose to keep her baby's face away from the camera through an Instagram post. She wrote:
"We are two people who made a conscious choice to be in the public eye and share what would normally be private moments with the public. Adler isn't capable of making that choice for himself and until he is, we've decided to shield him from place where strangers can comment on him."
Please fill in your e-mail so we can share with you our top stories!