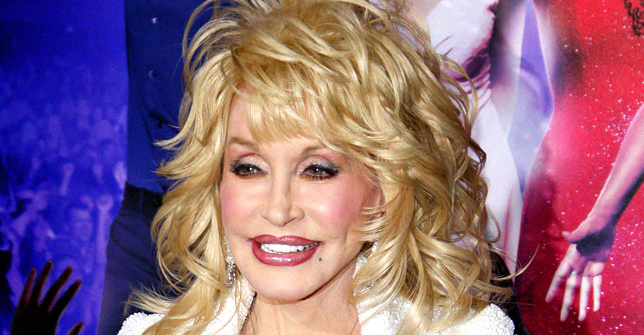 GettyImages
Dolly Parton Talks about Wigs Being Part of Her Upcoming Fashion Line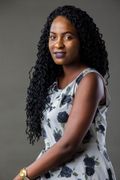 Dolly Parton will be producing her signature wigs in varieties and more for lovers of her style.
It's never too late to follow your dreams, and Dolly Parton is following hers at age 73.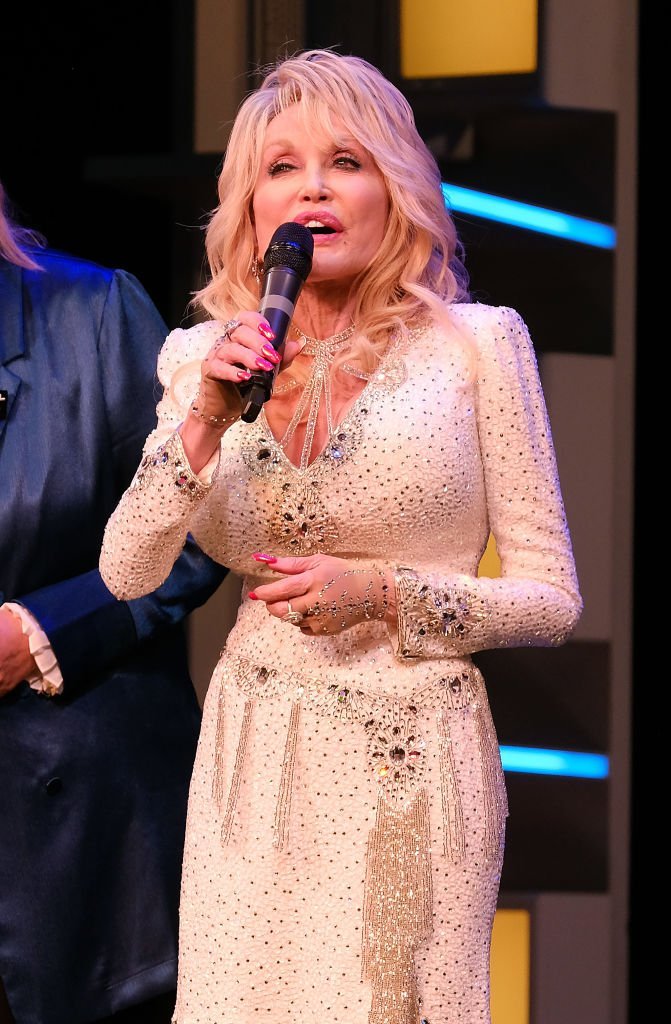 Dolly Parton bows at the curtain call during the Gala Night performance of "9 To 5: The Musical" at The Savoy Theatre | Photo: Getty Images
The "Jolene" crooner is venturing into producing wigs along with clothes, home products, and other beauty products.
Fans of Dolly Parton know her love for wigs has been way back.
Speaking about her love for flashy hair, the songstress said wigs are "so handy" as she never has a "bad hair day," which is a good thing!
Dolly revealed to Elle Magazine that although she doesn't wear wigs everyday, she always poufs up her hair after make-up because she likes "flashy hair."
Dolly is opening up her world of beautiful wigs to us all, and we can't wait to have that puffed up kind of look that made her stand out.
The songwriter who has always defied fashion norms by appearing flamboyant and classy at once signed a deal with IMG in May to create her clothing line, Page Six
reports
.
Dolly's stint into the fashion business has not gone passed us and we are fascinated by it. Dolly has been everything right from the start, a great songwriter, singer, and utterly bold fashionista even though she didn't realize.
Speaking about the collaboration to Women's Wear Daily, Dolly said:
"I am excited to be working with IMG on a global scale to give my fans products that they will cherish for years to come. You might even see my mug on a mug."
Dolly plans to launch not only clothing but jewelry, accessories, and home goods through the new multiyear deal.
Dolly's style is an inspiration to many as her likeness was spotted on jackets and sweaters at the Gucci's Spring 2019 Collection.
Also, Reese Witherspoon's Draper James line created a collection inspired by Dolly Parton, and the Grammy Museum in Los Angeles created an exhibit of her glittery, over-the-top stage costumes, Page Six notes.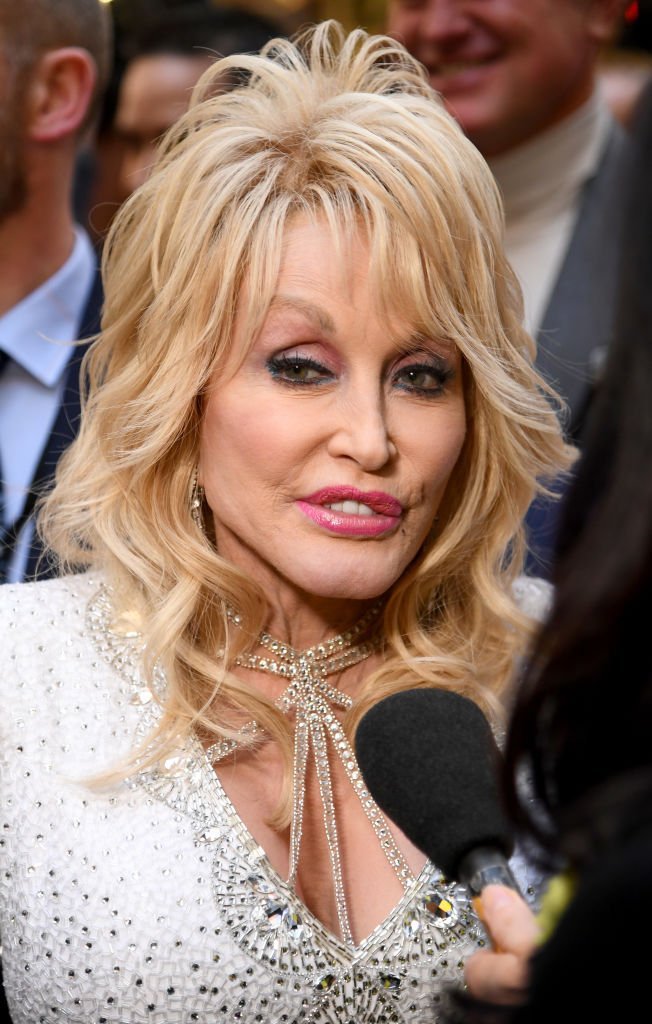 Dolly Parton visits The Cast of "9 To 5" The Musical at The Savoy Theatre | Photo: Getty Images
We are sure Parton's line of wigs will be a hit, and her fashion line won't be any different. We can't wait!
Please fill in your e-mail so we can share with you our top stories!