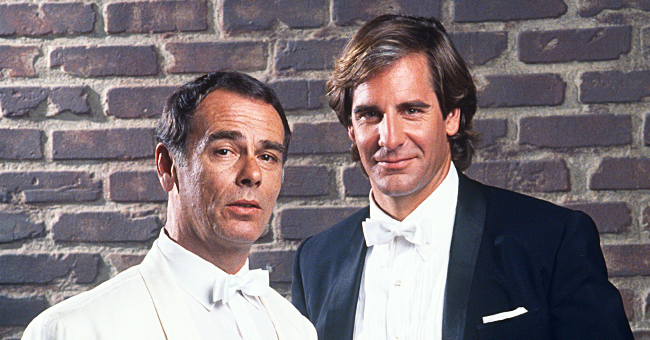 Getty Images.
'Quantum Leap:' Meet the Cast 26 Years after Show Ended

"Quantum Leap" became a massive hit on NBC during its five-season run from 1989 until 1993. While the award-winning series focused on a scientist who went back in time to correct wrongdoings from earlier years, we looked at what the cast members' futures had in store after the show ended.
The television series had only two main cast members, Dr. Sam Beckett and his cigar-smoking best friend, Admiral Al Calavicci. Their sci-fi adventure began after an experiment went wrong, and Sam found himself trapped in the past, with only a hologram of his best friend to help lead the way.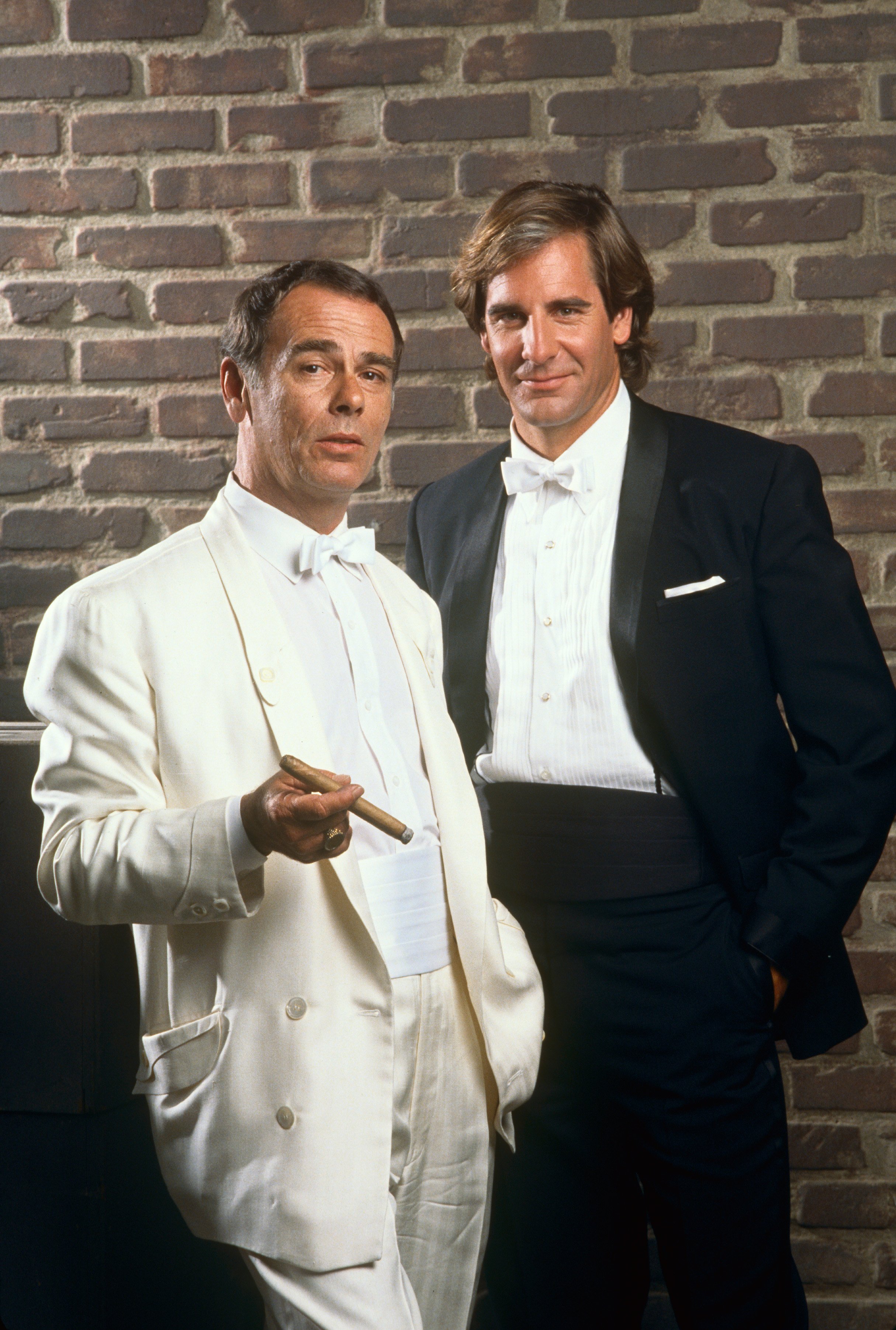 Stars of TV's "Quantum Leap," Dean Stockwell (left) and Scott Bakula, pose in character during a 1989 Hollywood, California, photo portrait session. | Source: Getty Images.
SCOTT BAKULA: DR. SAM BECKETT
Married to the actress Krista Newmann at the time he starred in "Quantum Leap," Scott and Krista divorced two years after the show ended in 1995. The same year, he appeared on the March cover of Playgirl magazine, while his girlfriend at the time, Chelsea Field, gave birth to their first child and Scott's third, Wil.
While married to Krista, she gave birth to his first child Chelsy in 1984, and the couple then adopted their second child, Cody, born in 1991.
Chelsea gave birth to Scott's fourth child and son, Owen, in 1999, and the couple tied the knot 10 years later. While that sounds like a marathon of a wait, he really did run the Los Angeles Marathon in 2005 in just over four hours and ten minutes.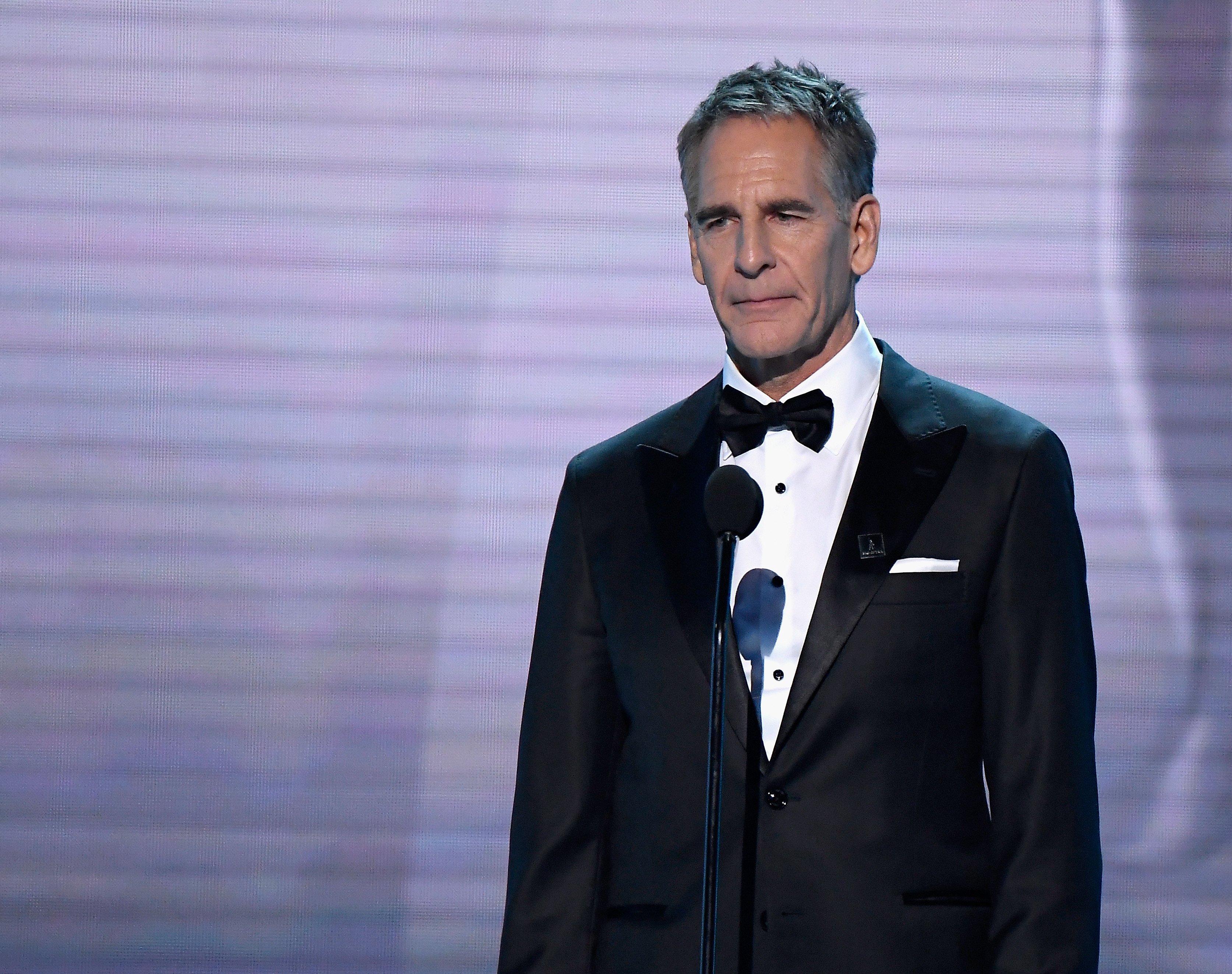 Scott Bakula onstage during the 25th Annual Screen Actors Guild Awards at The Shrine Auditorium on January 27, 2019, in Los Angeles, California. | Source: Getty Images.
Scott's acting career also went along at a steady pace after the sci-fi series ended. After notable appearances in "Murphy Brown" and "Mr. & Mrs. Smith," Scott landed the role of Gus Cantrell in the popular film "Major League: Back to the Minors," before starring as Jim Olmeyer in the award-winning 1999 film, "American Beauty."
In 2001, Scott became a regular on television again as Captain Jonathan Archer in "Enterprise," which ran for four years.
Guest-starring roles in various television series followed until 2014 when fans of "NCIS: New Orleans" got to know him as their team leader, Dwayne Pride. The award-winning series is six seasons in and still going strong.
DEAN STOCKWELL: ADMIRAL AL CALAVICCI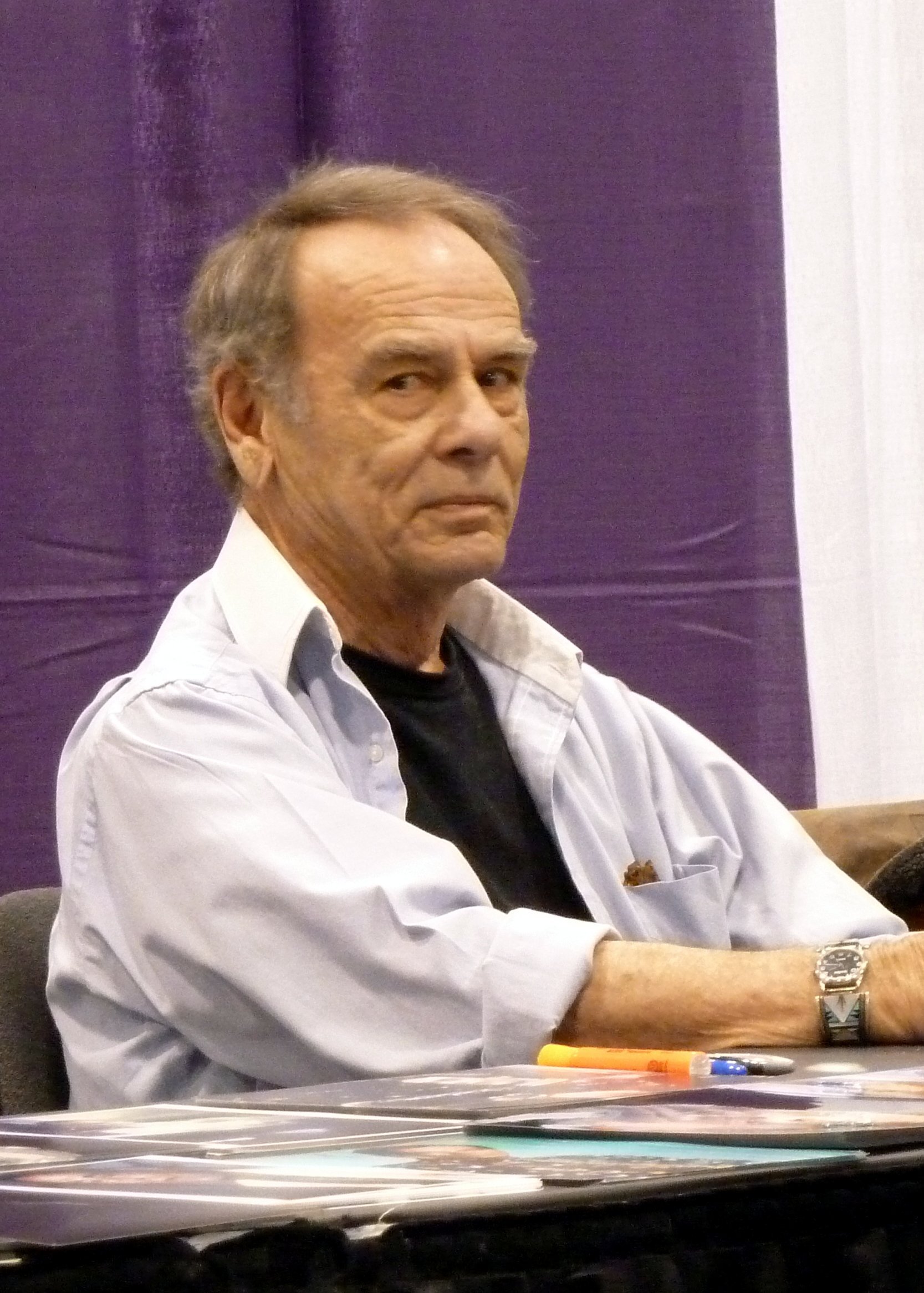 Dean Stockwell at Wizard World Toronto 2012. | Source: Wikipedia.
Born in 1936, Dean became a photogenic child actor in the 1940s and carried that success over into adulthood. The year after "Quantum Leap" ended in 2003, Dean divorced his second wife, Joy Marchenko, with whom he had two children, both born before the start of the sci-fi series.
The couple welcomed their first child and son, Austin, to the world on November 5, 1983, followed by the birth of their daughter, Sophia, on August 5, 1985. Dean had previously married Millie Perkins on April 15, 1960, but they divorced two years later.
As part of his impressive two-hundred-plus credits as an actor, Dean most recently starred in the 2015 film, "Entertainment," and in "Persecuted" and "Deep in the Darkness," in 2014.
While the show only had Dean and Scott as permanent cast members, they featured guest-stars on new episodes, many of which went on to have successful careers, some of which might come as a surprise.
BOB SAGET
Bob starred in a 1992 episode of the sci-fi series after he started landing roles since the early 1980s, also the time when he married his first wife.
On May 16, 1982, Bob Saget and Sherri Kramer tied the knot. Sherri gave birth to twins Lara Melanie and Aubrey on October 16, 1989, and the couple welcomed Jennifer Belle to the family on November 18, 1992. However, the couple's marriage crumbled, and they divorced five years later on November 10, 1997.
However, Bob became known as Danny Tanner in the series "Full House," and delivered the first line of the show that aired in 1987, and the last line of the entire series in 1995.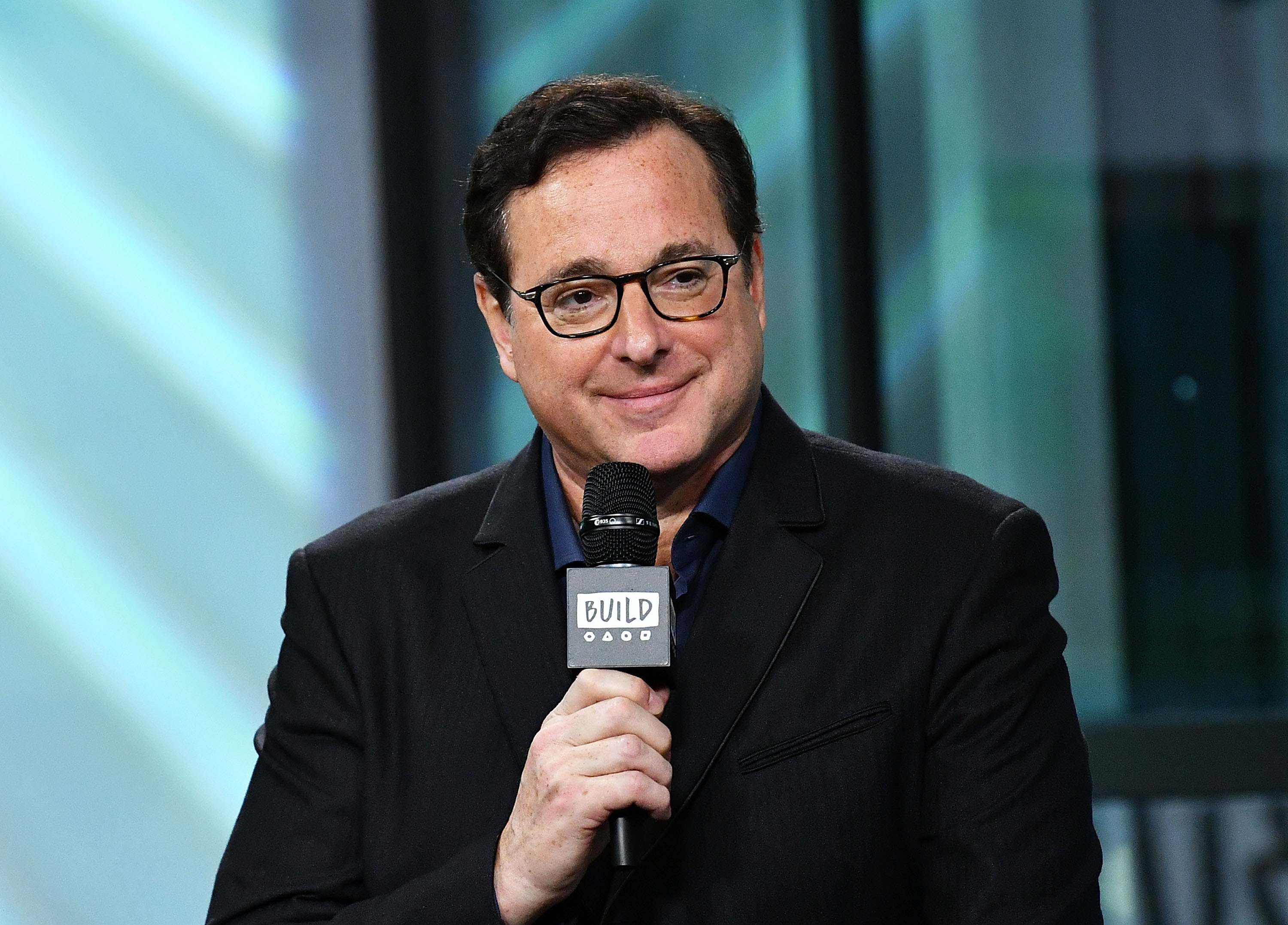 Bob Saget visits Build to chat about the new season of "Fuller House" at Build Studio on September 18, 2017, in New York City. | Source: Getty Images.
Although Bob made notable appearances in "Raising Dad," and "Surviving Suburbia" in 2009, he also became the narrator for "How I Met Your Mother," which aired from 2005 until 2014.
The actor found love for the second time with actress kelly Rizzo, whom he married on October 0,208. In April 2019, while talking about his latest film "Benjamin," Bob explained that he loved doing that movie in particular because of its important message despite the comedic approach and said:
"The whole point is admitting everyone else has a problem, and that's what I liked about it, because why do teenagers turn to drugs? And I know a lot of people whose kids have this issue and it's heartbreaking. So this is about trying to help them and everybody else."
NEIL PATRICK HARRIS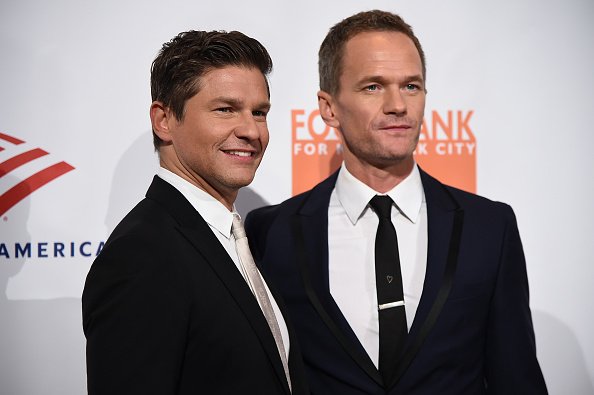 David Burtka and Neil Patrick Harris attend the Food Bank For New York City Can-Do Awards at Cipriani Wall Street on April 16, 2019, in New York City. | Source: Getty Images.
After landing his first credited roles as an actor in 1988, Neil guest-starred in a 1993 episode of "Quantum Leap," the same year the hit television series, "Doogie Howser, M.D.," wherein he starred as Dr. Doogie Howser, finished its four-year run.
While Neil scored an array of guest-starring roles since then, his casting as Barney Stinson in "How I Met Your Mother" made him a regular on television once more.
On September 6, 2014, Neil married his longtime boyfriend, David Burtka, in Italy, and when the couple celebrated the 15th anniversary of their first date in 2019, the actor shared how he felt about David after all their years together.
"I'm so, so grateful to this gorgeous man for giving me his heart, his shoulder, his strength, his lust, his laughter, his joy," Neil wrote alongside a photo of the two in Iceland.
DR. LAURA SCHLESSINGER
Dr. Laura appeared on the sci-fi series as her impressive self in 1992. With a Ph.D. in Physiology and a post-doctoral certification and licensing in family therapy and marriage from USC, Laura became one of the most popular talk show hosts in the history of radio.
For more than 30 years, Laura offered no-nonsense advice to millions of listeners, while her internationally syndicated radio program can be streamed via the internet, podcast via StreamLink, and heard on CelleCast and XM Satellite Radio.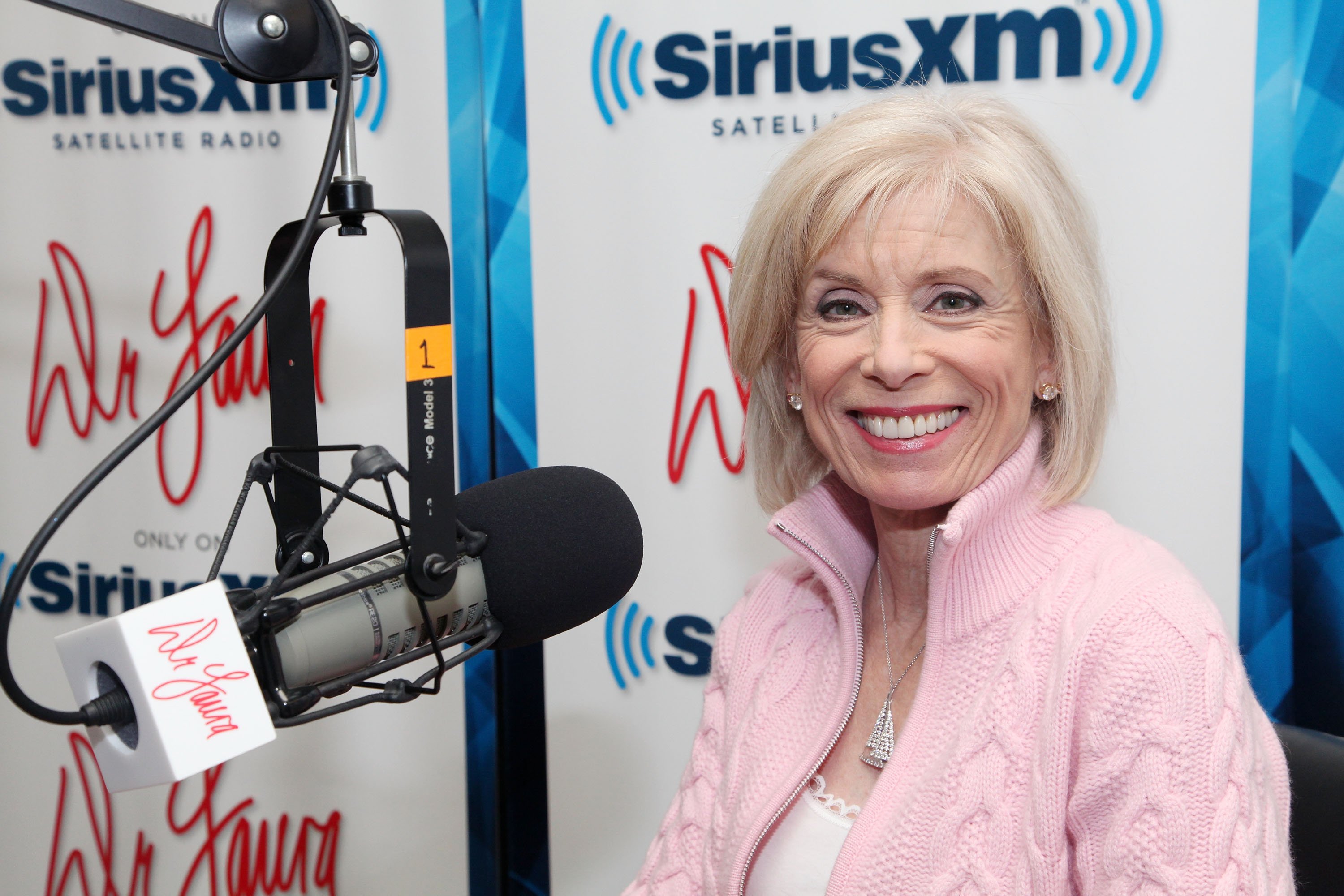 Dr. Laura Schlessinger broadcasts her exclusive SiriusXM show "Dr. Laura" from SiriusXM studios on January 20, 2011, in New York City. | Source: Getty Images.
In February 2019, Crossover Media Group added Laura to their roster and announced that "Dr. Laura Call of the Day" is available on all their major podcast platforms.
Apart from her hosting duties, Laura became the author of eleven adult and four children's best-selling books. She also won many trophies sailboat racing is no pushover with a Black Belt in martial arts.
CHUBBY CHECKER
Chubby Checker put his twisting skills to work in two episodes of "Quantum Leap," once in 1989, and again the following year.
On February 26, 2019, Chubby headlined at the Resorts Casino in Atlantic City and shared what it meant to him to still be able to perform for his fans after all these years.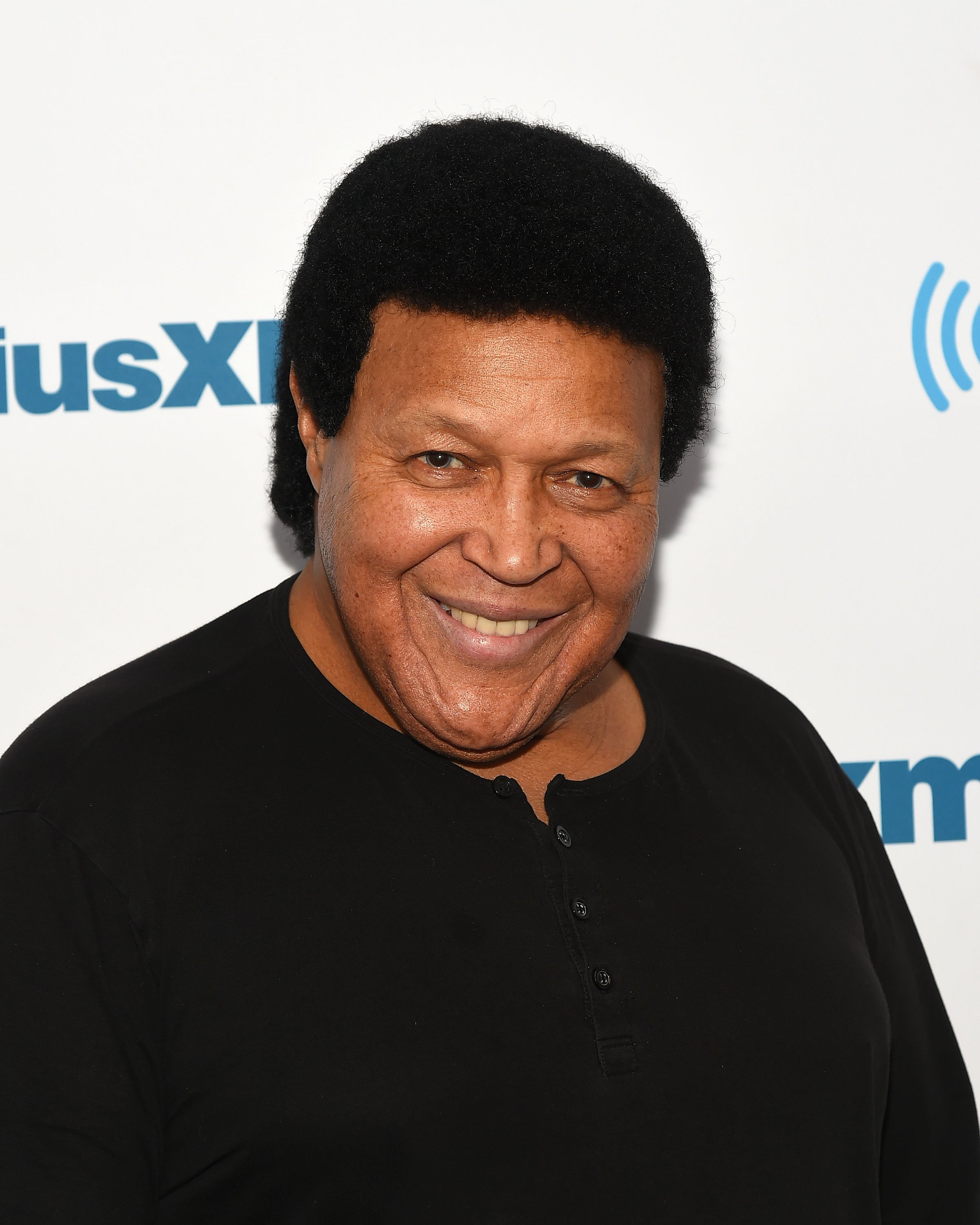 Singer/songwriter Chubby Checker visits at SiriusXM Studios on March 23, 2016, in New York City. | Source: Getty Images.
"My biggest contribution to the music industry is what's going to be happening at Resorts on February 16," he said. "That's where it's at. I mean, it's nice to get little awards, and it's nice to get little plaques. But performing for the people is where it's at for me."
The performer married the love of his life, Catharine Johanna Lodders, on April 12, 1964. The couple has three children and still together after more than five decades of marriage.
Relatedly, Jennifer Aniston also made an appearance in the sci-fi series in 1992. The actress became famous for her role in the television comedy "Friends" and various blockbuster films but also for her relationship with hunky actor Brad Pitt.
However, towards the end of 2018, Jennifer revealed during an interview if another favorite comedy, "The Golden Girls," will be making a comeback.
Please fill in your e-mail so we can share with you our top stories!