Dolph Lundgren of 'Rocky IV' Has Beautiful Daughters Who Are All Grown Up
Swedish actor Dolph Lundgren rose to fame for his gorgeous looks, and it appears that his two daughters, one now a tween and the other, on the verge of adulthood, inherit that from him. 
Lundgren shares daughters Ida Sigrid and Greta Eveline with his now ex-wife, Anette Qviberg. Ida, the eldest of his brood, is aged 23 while Greta, aged 17, is on the verge of adulthood. 
THE LUNDGREN GIRLS ARE A FLAWLESS BLEND OF THEIR NOW-DIVORCED PARENTS 
The girls, who were both born in Stockholm, are eye candy as they are admittedly a perfect mix of their stunning parents. 
They inherit their father's distinct facial features with young Greta yet managing to look like little clones of their interior designer mother. They have svelte frames and curvy physiques, which they are never too shy to show off. 
The pair also have their respective Instagram pages where they share snippets of their life with the public. It is via this page that Ida, who is fast making headway in the modeling industry, shares gorgeous snaps of herself, be it daily snaps or over the top photoshoots. 
She has caught attention with her page, which has nearly 400 posts, amassing well over 146,000 followers. 
Maxim shares that the young beauty is one woman to watch out for on the runway. She is a "charismatic stunner and rising model signed with Wilhelmina in LA."
Ida has also shown a desire to walk in her father's steps, having appeared in movies like "Command Performance," and a few others. 
LITTLE GRETA IS ALSO MAKING WAVES IN THE LITTLE WAY SHE CAN 
Greta, who is not even officially an adult yet, is a media sensation of sorts as her page has amassed over 46,000 followers.
From what can be observed on her Instagram page, she loves to show off her cute body, loves having fun with her friends, and, almost unbelievably, is a YouTuber!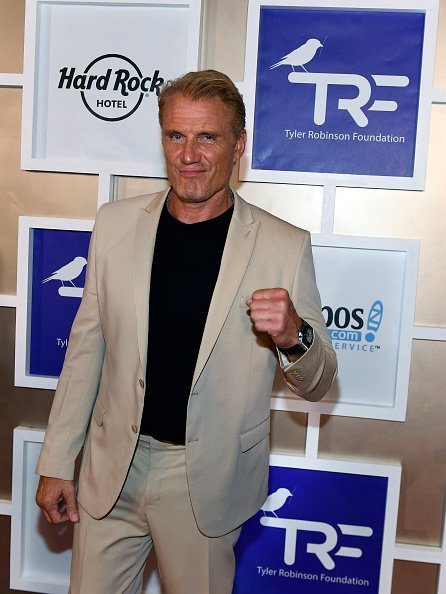 Her official YouTube page is simply named Greta Lundgren and features short videos that seem to revolve around summer, obviously her favorite season. 
"I WAS ABSENT A LOT EARLY IN THEIR UPBRINGING," ACTOR LUNDGREN SAYS OF HIS DAUGHTERS 
There is no arguing that the Lundgren girls grew up well, and this can be attributed to model parenting. Their world-famous father has, however, candidly shared that things didn't start all rosy for the family. 
In an exclusive interview with "The Herald," he explained that he had an abusive father and that negatively influenced his own way of parenting. The "Aquaman" star said:
"Yeah, it was difficult for me. Luckily, I had two daughters. There's no sense of competition. But, yeah, I didn't handle it well. I mean. I was always loving to them. I never beat them or anything."
He added:
"But I did abuse myself. I was drinking too much. I was absent a lot early on in their upbringing, and it was because I was dealing with my own demons."
He further explained that it wasn't until about ten years ago when he "started therapy" that he gained insight and eventually rekindled the bond with his family.