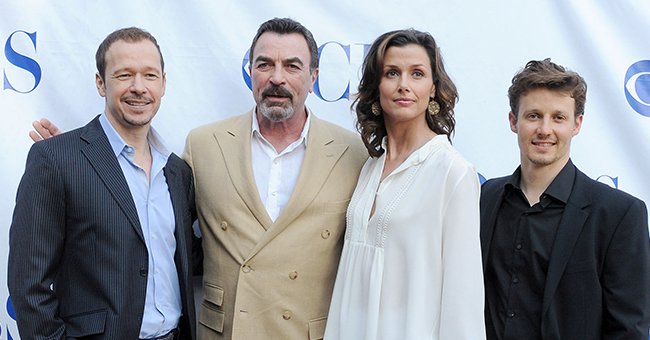 Getty Images
'Blue Bloods' Love Stories: Tom Selleck Married 'Cats' Star & Robert Clohessy Fell for Landlord
Diehard fans of the police drama series "Blue Bloods" have followed the show since its 2010 debut. Most know the actor's onscreen spouses; we get to know the offscreen ones in this piece.
On "Blue Bloods," fans get to follow the fictional Reagan Irish-Catholic family with a long history in law enforcement. Over the years, we've seen people get married and break up.
We've gotten to know the onscreen characters played by cast members like Tom Selleck, Donnie Wahlberg, Bridget Moynahan, Len Cariou, Will Estes, and Sami Gayle. Now we get to look at their real-life spouses.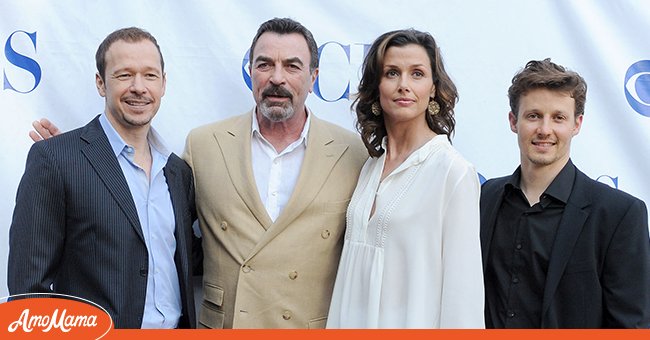 Donnie Wahlberg, Tom Selleck, Bridget Moynahan, and Will Estes at the "Blue Bloods" Special Screening And Panel Discussion on June 5, 2012, in North Hollywood, California | Photo: Gregg DeGuire/WireImage/Getty Images
TOM SELLECK & JILLIE MACK
These two are one of the longest-lasting Hollywood couples as they've been married for more than 30 years. Selleck met Mack in 1984 while visiting London to see the musical "Cats" before going backstage.
Seeing Mack, the actor's breath was taken away as he noticed how good she looked in a leotard. The "Magnum P.I.." star attended the show a few more than twelve times, hoping to work up the courage to as Mack on a date.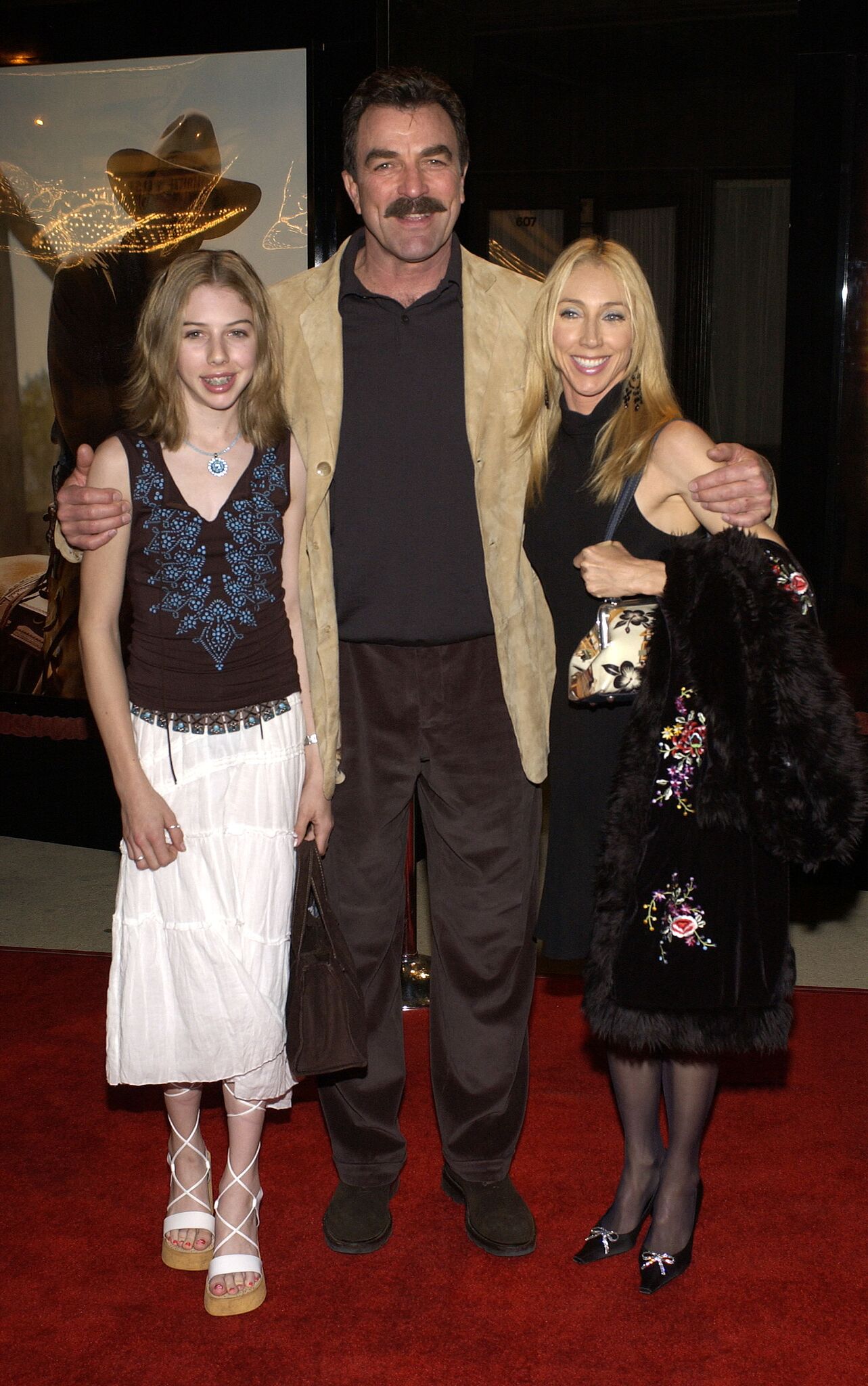 Hannah Selleck, Tom Selleck, and Jillie Mack at TNT's "Monte Walsh" premiere in Los Angeles on January 08, 2003 | Photo: Jean-Paul Aussenard/WireImage/Getty Images
When he finally did, the "Blue Bloods" actor and Mack's relationship blossomed, and they were married three years later in a secret ceremony. Together they had a daughter named Hannah.
However, Selleck also has another child, a son named Kevin Selleck, from his previous marriage to Jacqueline Ray. According to Nicki Swift, the couple lives together on a ranch in Ventura, California.
DONNIE WAHLBERG & JENNY MCCARTHY
Donnie Wahlberg, a former member of New Kids on the Block, initially met his future wife, Jenny McCarthy, on "Watch What Happens: Live" in 2012. They met the following year again before hitting things off.
At the time, Wahlberg was a guest on "The Jenny McCarthy Show," before dating for just a year and then getting married in 2014. The actor had two children from a prior relationship, while McCarthy had one.
BRIDGET MOYNAHAN & ANDREW FRANKEL
According to People, Moynahan met her current husband, Andrew Frankel, through a friend. The actress and the co-president of Stuart Frankel & Co. ended up getting married in 2015.
They tied the knot in a secret Hamptons' ceremony. Moynahan came into the relationship with a son, Jack, she shared with her ex Tom Brady. While Frankel also had three boys from a previous relationship.
STEVE & LAURA SCHIRRIPA
Steve from "The Sopranos" and his wife share two daughters, Bria and Ciara. The Brooklyn native honors and values his wife's input and even credited her as the reason for him booking his role on "The Sopranos."
She pushed him to go back, noting how he was only happy when he was acting. The pair are now living happily in Manhattan and spend their Sundays taking long walks, reading the paper, or grabbing lunch together.
VANESSA RAY & LANDON BEARD
The couple met during a rehearsal and dated for six years before Beard proposed in June 2015. The musician convinced Ray to walk to Pier 84, one of their favorite spots, and that's where he proposed.
Later that same year, the couple walked down the aisle at Condor Nest Ranch in Pala, California. An E! News insider described the duo's wedding as an "intimate and relaxed event with an eclectic, boho feel."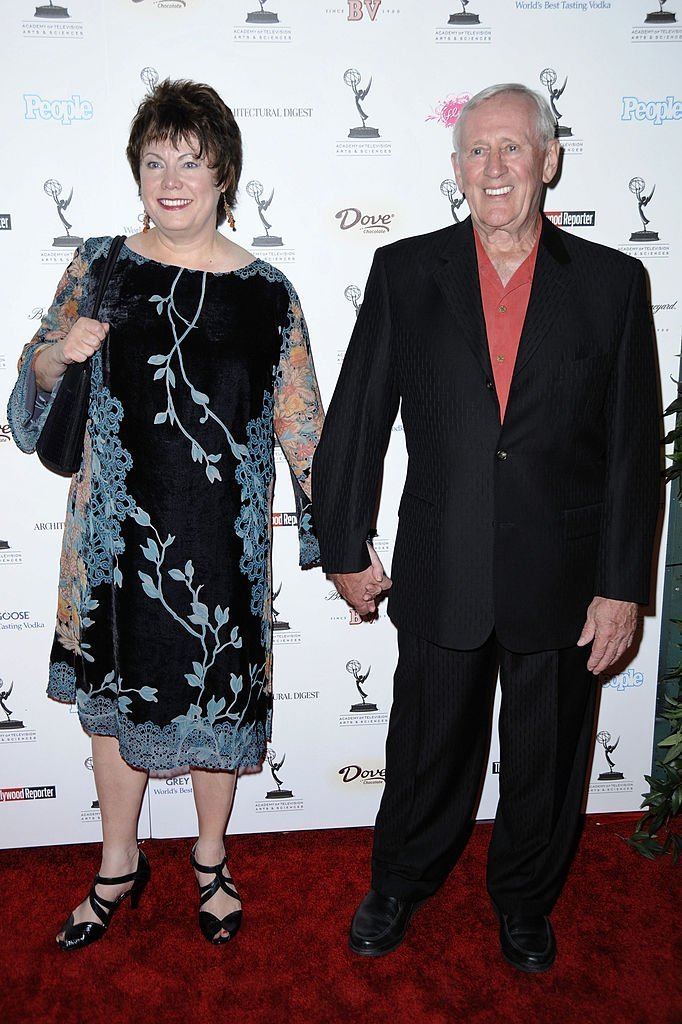 Heather and Len Cariou at the 61st Primetime Emmy Awards performer nominee reception on September 17, 2009, in Westwood, Los Angeles, California | Photo: Timothy Norris/Getty Images
LEN CARIOU & HEATHER SUMMERHAYES
Len has had various partners through the years, but his current wife is Summerhayes. The actor has a daughter, Laurel Cariou, with ex Patricia Otter, while his writer wife has none of her own.
Len and the "Sixtyfiveroses: A Sister's Memoir" author has a New Jersey home where they get gorgeous views of Manhattan. They live a quiet life with get-togethers with friends once or twice weekly.
ROBERT CLOHESSY & CATHERINE ERHARDT
Love found Clohessy when he wasn't looking for it, as he was trying to find a place to live when he met Erhardt. After being cast as a recurring character on "Hill Street Blues," he moved to Los Angeles at the last minute.
His agent happened to be representing a young actress, Erhardt, who was looking for someone to rent. They clicked very quickly and married later that year, and had two sons, Myles and Byron.
ABIGAIL HAWK & BRYAN SPIES
Hawk is happily married to her first responder husband, Bryan Spies. They live a "normal" life even though Hawk is a famous actress, and they are parents with no nanny and have dogs.
The couple seems to be madly in love, and in April 2021, the actress shared a loving Facebook post to celebrate her husband's 42nd birthday. She described him as the best of the best.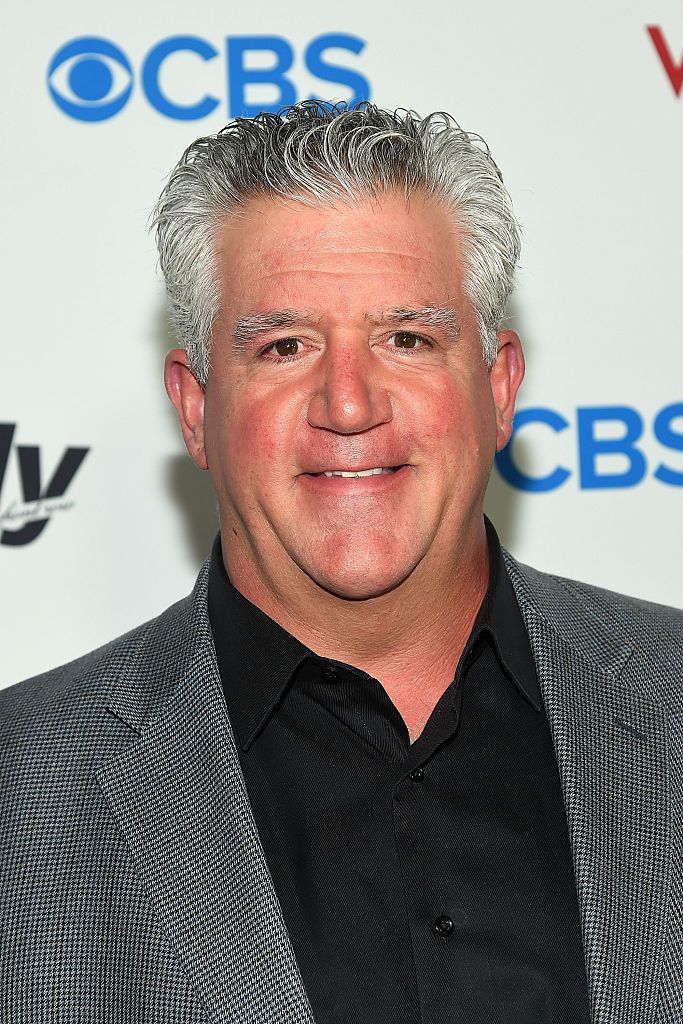 Gregory Jbara at The Daily Front Row's celebration of the 10th Anniversary of CBS Watch! Magazine on February 9, 2016, in New York City | Photo: Ben Gabbe/FilmMagic/Getty Images
GREGORY & JULIE JBARA
Gregory is married to Julie, and the pair's marriage seems to be going strong. In 2009, the actor brought his wife on stage while delivering his acceptance speech at Radio City Music Hall.
It was after he won the Tony Award for Best Featured Actor in "Billy Elliot: The Musical." He said his favorite memory that night was having his wife by his side; they share sons, Aidan and Zachary, and live in Los Angeles.
AMY CARLSON & SYD BUTLER
Carlson and Butler initially met in 1997 at a "Saturday Night Live" party. They married on May 22, 2004, and later welcomed two children - daughter Lyla welcomed in October 2006 and a son, Nigel, born in August 2009.
JENNIFER ESPOSITO & LOUIS DOWLER
Esposito, who was once married to Bradley Cooper, spent two and a half years falling in love with Louis Dowler. They got engaged in May 2014 and married that same November, and have been together since.
MARISA RAMIREZ & NATHAN LAVEZOLI
In 2002, Ramirez married Lavezoli, but sadly their marriage wasn't meant to last, and they got divorced in 2011. The actress welcomed Violet Rae, her daughter, in June 2016 but never revealed who the child's father was.
WILL ESTES
Estes returned toT.V..V. acting when he landed his role on CBS' "Blue Bloods." His latest girlfriend seemed to be "Chicago Med's" star Torrey DeVitto whom he went Instagram official with in October 2020.
Please fill in your e-mail so we can share with you our top stories!