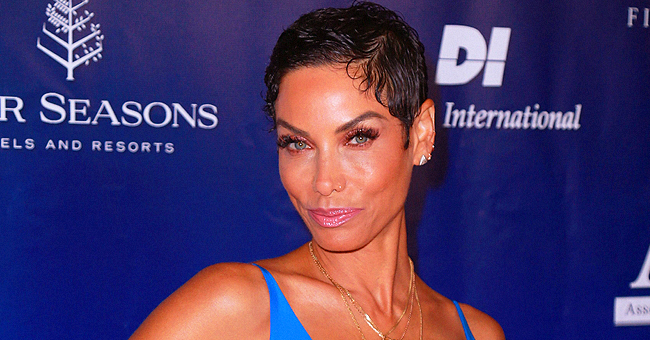 GettyImages
Nicole Murphy Shares Adorable Photo of Her Granddaughter Evie in Patterned Outfit and a Pink Cap
Grandma Nicole Murphy can't wait to meet with her granddaughter, Evie, and captured her feelings with a sweet post of the adorable baby girl on her Instagram page.
Evie Isla Murphy is getting a visit from her grandmother, Nicole Murphy, and from the look of things, it is going to be a swell time for the pair.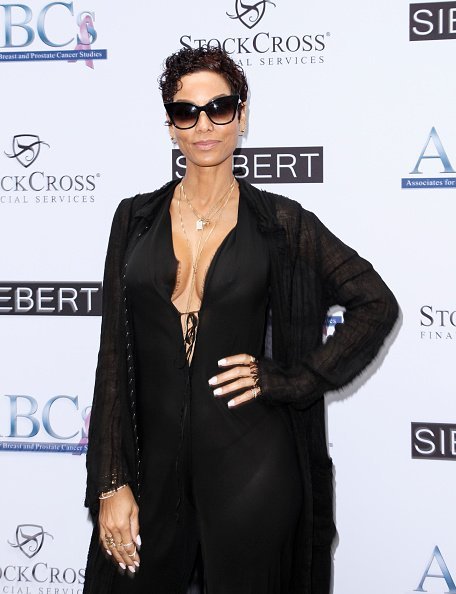 Nicole Murphy at The Associates for Breast and Prostate Cancer Studies on May 09, 2019 | Photo: Getty Images
Nicole took to her Instagram page to post a cute photo of the beautiful Evie, and also announce her impending arrival.
EVIE IS GETTING A VISIT FROM HER GRANDMOTHER
Doting grandma, Nicole Murphy shared a sweet-looking photo of Evie, wearing a pink headband, and a greyish flower baby dress. Evie was so cute in the picture, as she focused her lovely eyes on the camera while giving a look that would make anyone drool.
In captioning the post, Nicole Murphy wrote,
"I can't wait to see you tomorrow ❤? #Evie #granddaughter #mybabygirl."
ADMIRATION TRAILS BABY EVIE'S CUTENESS
Some of Nicole's followers were smitten by the cuteness of the little angel and commented on her cuteness. One fan wrote; "So cute?."
While another commented about Evie's eyes:
"Beautiful…her eyes loooooks like they're gray!!!!"
Some of Nicole's followers chose instead to focus on her being a grandmother. One of them wrote,
"Being a grandmother is the very best part of life."
While a more wishful follower said;
"I can't wait to be a grandma. My daughter said I have two more years and then her husband and her will get pregnant. Your granddaughter is beautiful, though."
There were many more comments of admiration from Nicole's followers, while over ten thousand of her 920,000 followers liked the post.
NICOLE MURPHY IS A DOTING GRANDMA
This is not the first time Nicole Murphy would be posting about the adorable Evie. Since her son, Miles Mitchell, and his girlfriend, Carly Olivia, gave birth to the adorable girl, the 51-year-old hasn't stopped gushing about Evie.
In an earlier post, she shared a picture of herself playing with Evie, and wrote a sweet caption to the post. She wrote,
"You just fill my heart with joy ❤?#love #sweetbaby #granddaughterlove #baby #perfect #evie."
The proud granny again doted on Baby Evie while on an interview with Wendy Williams. There, she professed her love for her grandaughter saying;
"I'm in love with my grandbaby, I just want to eat her up."
The grandma will have all the time she needs with her grandchild when she visits tomorrow.
Please fill in your e-mail so we can share with you our top stories!