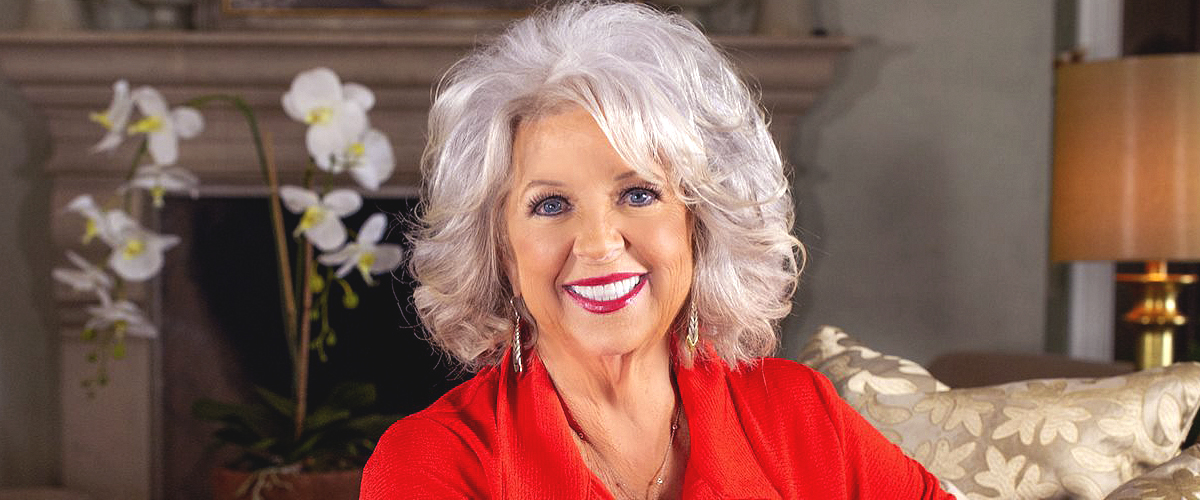 facebook.com/Paula Deen
Paula Deen Shares an Unseen Photo from Homecoming

Former Food Network star and restaurant owner, Paula Deen took to Instagram to share a throwback moment. The chef revealed she loves Homecoming.
As the self-proclaimed queen of Southern cooking, Paula Deen has authored fifteen cookbooks and hosted many different television cooking shows.
She also owns a number of restaurants with her sons. However, her recent Instagram post caught fans' attention for a different reason.
Deen took to the social media site to post a throwback picture from her Homecoming dance in high school. In the picture she wore a gorgeous "Cinderella" dress.
The off-the-shoulder dress had ruffles along the neckline and sleeve and a huge puffed skirt. Deen carried a small bouquet of flowers in her hands instead of a corsage.

Fan comment left on Paula Deen's post | Instagram: @pauladeen_official
"It's homecoming season, y'all! I'd love to see homecoming photos from your high school days or maybe even some photos of your gorgeous children or grandchildren from homecoming," said Paula Deen in the comments.
Fans were super impressed with the celebrity chef's overall look. More than three thousand people liked the post.

Another fan comment left on Paula Deen's post | Instagram: @pauladeen_official
"I wish they still made dresses like this!!! How beautiful!" commented one fan.
While many shared pics with the chef in their own ways and across social media platforms, many others revealed they did not have any pictures. Many also told stories about their homecoming or why they missed their homecoming.

Fan comment on Paula Deen's Instagram post | Instagram: @pauladeen_official
"Sooo pretty! I missed out on all that... was a working-class kid, but still, appreciate the beauty," commented one fan. Another added, "No homecoming for me I was married and working no time for a mum."
The post comes just a few weeks after it was revealed that Paula's latest restaurant with her sons is almost ready to open. The new Paula Deen's Family Kitchen restaurant will open at the OWA entertainment complex in Foley.
The restaurant is reportedly looking to hire more than 200 employees. Kristin Hellmich, OWA marketing and public relations director, said:
"We are excited to begin final preparations for the November opening of Paula Deen's Family Kitchen OWA. It's important for applicants interested in joining the team at Paula Deen's Family Kitchen to embrace an energetic, caring approach that will deliver unforgettable moments for guests."
Please fill in your e-mail so we can share with you our top stories!