Serena Williams' Husband Alexis Ohanian Talks How They Balance Raising Olympia with Their Busy Careers
23-time Grand Slam winner Serena Williams and her tech entrepreneur husband Alexis Ohanian have very busy lives. At the center of it all is their daughter Olympia who recently turned 2. Alexis shared his thoughts on how he and his wife balance their careers while still making time for Olympia.
 When tennis legend Serena Williams met Alexis Ohanian in a hotel in Rome back in 2015, it was definitely not love at first sight. "We were trying to get him to move and get out of there," Serena told Vanity Fair about Alexis, whose choice to sit next to the tennis star at breakfast was not initially welcomed.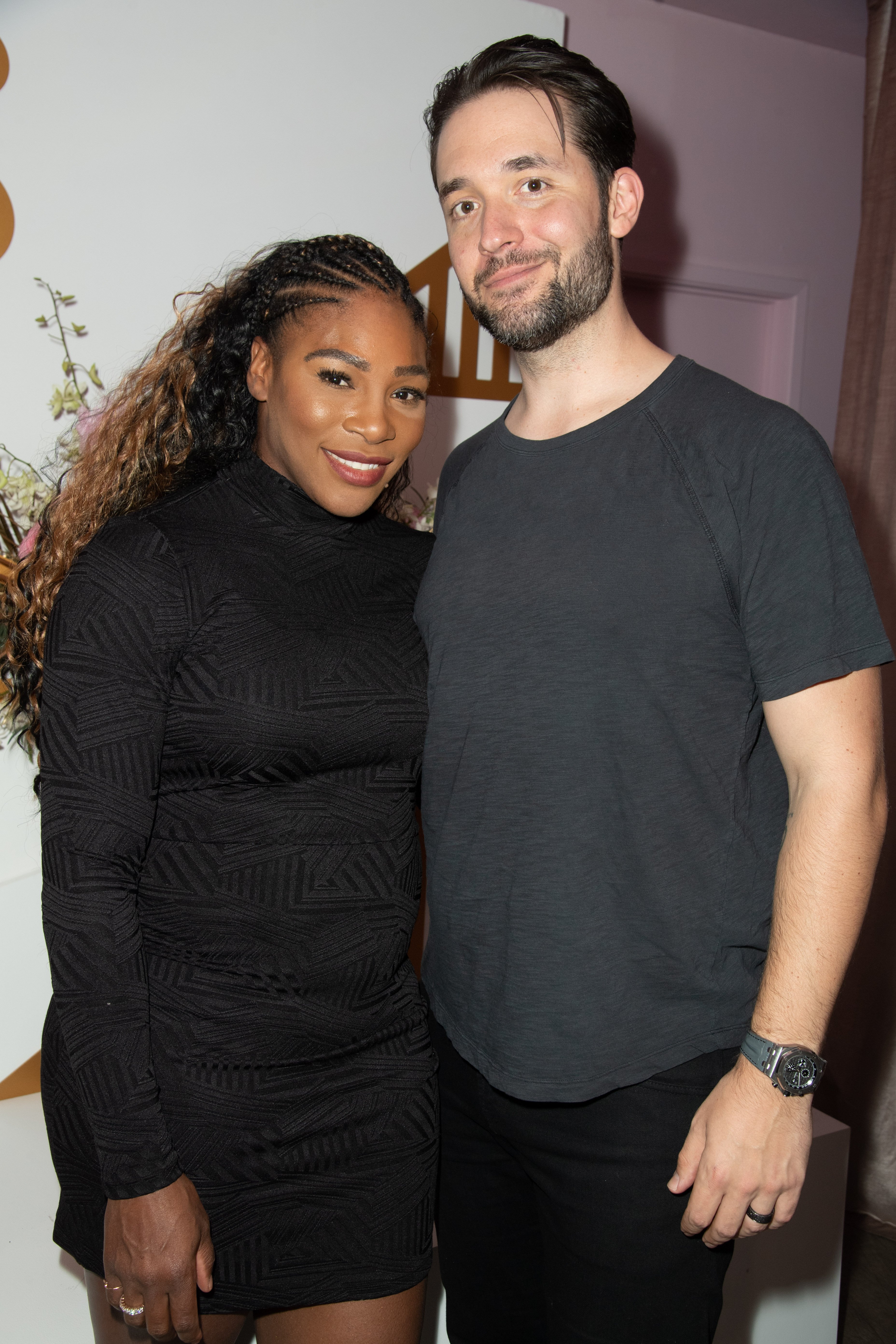 "I really had no respect for tennis," Alexis recalled about first finding out who Serena was. Some dates and a year later, the Reddit co-founder proposed to his lady love at the same hotel where he had first met her. Less than a year later, she was pregnant. Serena took to Snapchat to announce her pregnancy. "20 weeks," was the caption of a mirror selfie that showed off a visible baby bump.
In a commentary published on CNN's website, Serena opened up about her delivery and how she almost lost her life. "I had a pretty easy pregnancy, my daughter was born by emergency C-section after her heart rate dropped dramatically during contractions. The surgery went smoothly," she revealed.
It's the series of events that happened next that nearly took her life. Serena developed a pulmonary embolism, which made her experience "intense coughing." Because of that, she popped open her C-section wound. While in surgery to close up her wound, the doctors found a large hematoma in her abdomen.
"I am so grateful I had access to such an incredible medical team of doctors and nurses at a hospital with state-of-the-art equipment," wrote Serena. "If it weren't for their professional care, I wouldn't be here today."
A HANDS-ON DAD
When Serena was finally able to go home, Alexis was there to take care of her and their newborn. In fact, he was home for 4 months; he took 16 weeks of paid paternity leave, something that is not common in the United States.
"When we came home with our baby girl, Serena had a hole in her abdomen that needed bandage changes daily. She was on medication. She couldn't walk," Alexis wrote in an article for The New York Times. After spending those precious first weeks with his family, Alexis has become an advocate for paid paternity leave.
Serena and I were lucky enough to have help at home and many other advantages working in our favor," he confessed in the article. "It was still incredibly difficult. Nothing could have dragged me away from my wife and daughter in those hours, days and weeks – and I'm grateful that I was never forced to choose between my family and my job."
Alexis revealed how time helped him grow confident as a father. "At first, holding her terrified me," he admitted. "What if I break her? I didn't – which was encouraging – and then I learned how to calm her crying, rock her to sleep and handle her toddler years with grace.
"IT'S A CONSTANT STRUGGLE"
Now that he and Serena are back to work and Olympia is now a 2-year-old, Alexis once more shared his thoughts on the difficulties of being working parents while raising a child. "It's a constant struggle," he revealed as he spoke to ESPN about the parenthood. "Even now, with our daughter being 2, it's a constant struggle to try to feel like I'm showing up enough for her and my wife. I know my wife feels the same way. This is the new normal."
Alexis took the time to acknowledge Chance the Rapper's decision to delay his tour so that he could spend time with his family, which recently got a new addition. "Here's someone who has a huge audience, is a cultural icon, making such a great statement in such a powerful way," he stated.
One thing Alexis and Serena try and do is spend time with each other, like the time they made a date night out of attending "The Game Changers" premiere after Serena's U.S. Open loss to Canadian teen Bianca Andreescu. "I love Bianca, I think she's a great girl. But I think this was the worst match I've played all tournament," she shared with the press after her loss.