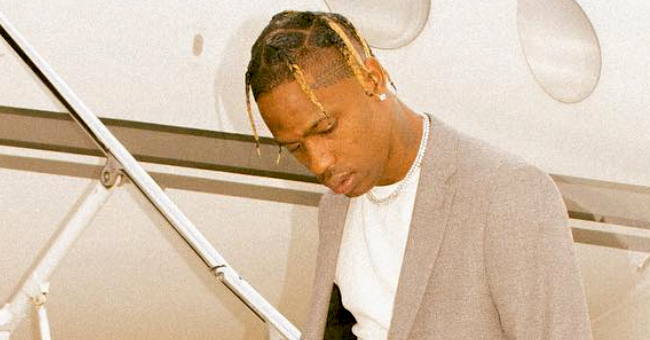 https://www.instagram.com/travisscott/
Travis Scott Reportedly Falls & Injures Knee on Stage during the Rolling Loud Festival in NY

Travis Scott fell on stage during a concert in New York but he carried on singing, even though he was injured.
On October 12, 2019, Travis Scott suffered an accident on stage during the Rolling Loud concert in New York.
The rapper fell badly, and injured his knee, but gave credence to the old showbiz maxim: The Show Must Go On.
The rapper adroitly made a knee brace out of wide insulating tape and kept on singing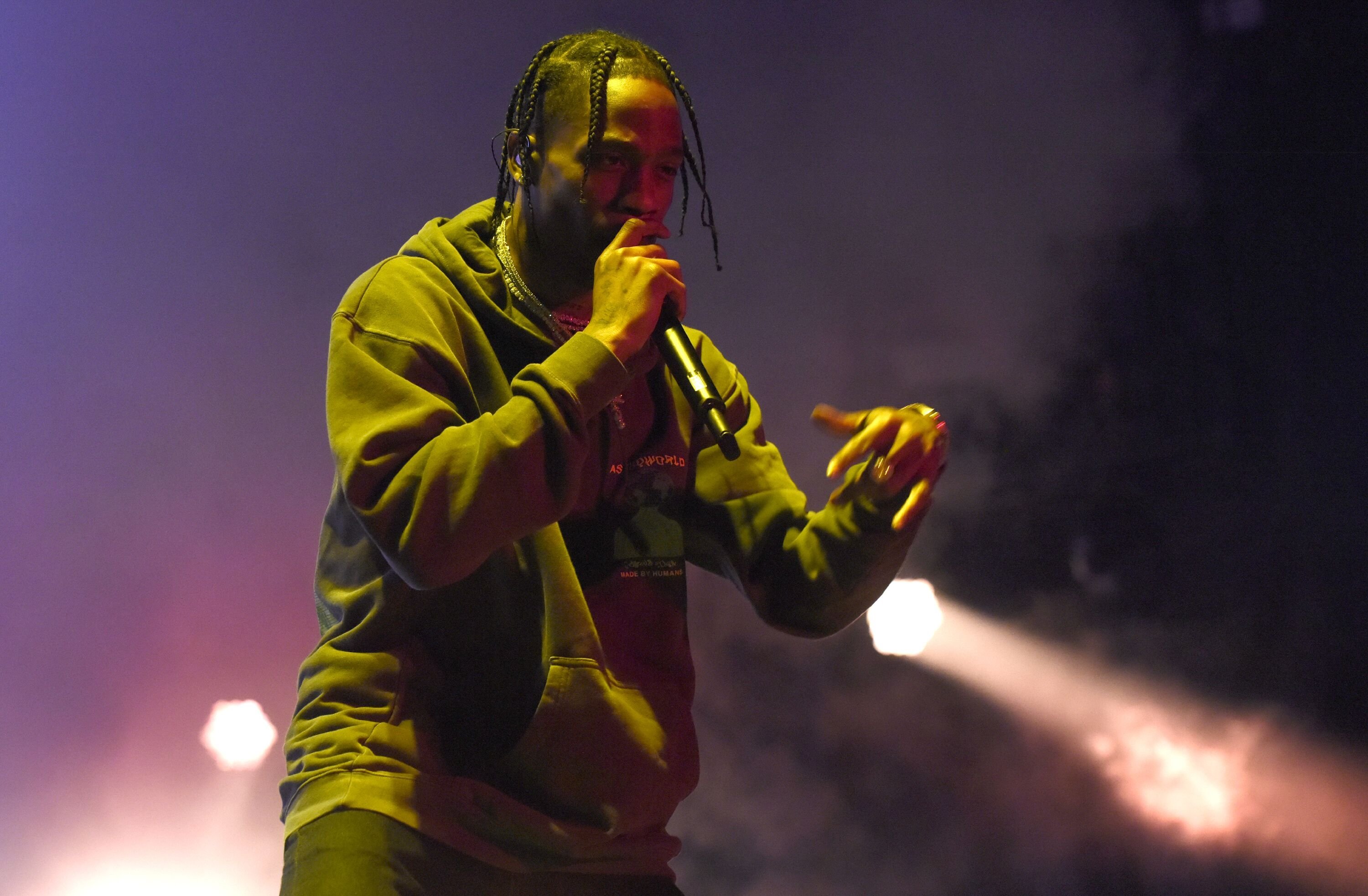 Rapper Travis Scott in concert/ Source: Getty Images
TRAVIS SCOTT FALLS, BUT THE SHOW GOES ON
Scott, who is known for his energetic performances, was singing "Butterfly Effect" when he jumped and fell badly on his knee.
Despite his obvious pain, Scott refused to leave the stage and insisted on finishing the show. He said:
'I ain't gonna lie, I think I just broke my knee right now. But this show cannot stop just yet.'
TRAVIS SCOTT BINDS HIS KNEE WITH TAPE
In order to minimize his pain, the rapper adroitly made a knee brace out of wide insulating tape and kept on singing. Scott placed himself center stage and was practically motionless until the end of the show.
His fans were stunned by his commitment and his courage.
SNOOP DOGG PRAISES TRAVIS SCOTT'S DETERMINATION
Snoop Dogg gave a shout out to Scott, praising his professionalism and determination, even in the face of a painful injury. He wrote:
"Can't stop want stop love u for keeping ya fans entertained."
TRAVIS SCOTT IS WORKING ON HIS NEW ALBUM
After the phenomenal success of his last album "ASTROWORLD" which spent several weeks at number 1 on the Billboard 200 chart, Scott is now working on his next album.
We hope he recovers from his injury soon, and wish him success in his new endeavor.
TRAVIS SCOTT'S BIGGEST FAN
Travis Scott's biggest fan is actually very tiny. She's just 1-year-old, but she knows what she likes, and she just loves the rapper's groove.
Travis shared an adorable video clip that shows his daughter Stormi Webster dancing excitedly as she sees watches her father perform on TV.
Stormi has often been backstage at Travis Scott's concerts, along with her mother, Kylie Jenner.
Stormi's parents have recently split, but are dedicated to raising her together in harmony.
Please fill in your e-mail so we can share with you our top stories!