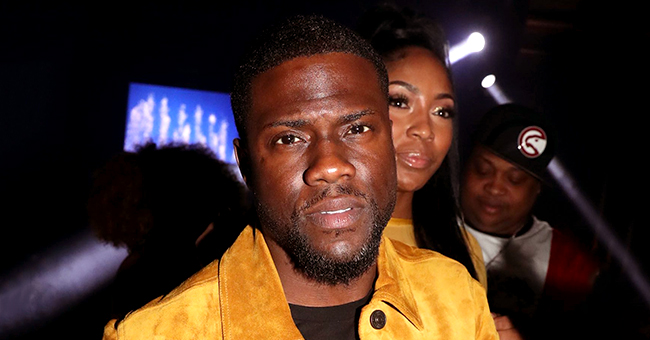 Getty Images
Kevin Hart's Attorney Says He Won't Fully Return to Work until 2020 after His Car Crash
Kevin Hart finally released a statement following his near-fatal car crash in September. The comedian reveals that he will not be returning to work until 2020 to provide his body with the time it needs to recover from his major back injuries.
After investigators revealed the cause of Kevin Hart's car accident last month as reckless driving, he shared a message through his attorney saying that no matter what happened, he has nothing but love for those he was with that night.
Reaffirming His Relationship with Fellow Passengers
Hart was traveling in his own car driven by Jared Black, sitting on the passenger seat. At the backseat of the car was Rebecca Broxterman, Black's fiancee. Kevin's relayed statement read:
"I have nothing but love for Jared and wish him and Rebecca a speedy recovery."
Announcing His Return to Hollywood
Kevin Hart's attorney also spoke up about the car crash that caused Kevin Hart to suffer from major back injuries, saying the actor-comedian is not expected to get back to work until 2020. This is to give his body the time it needs to recover.
"While he's doing a little work here and there for the film, he doesn't expect to be fully back to work until the new year."
Kevin's Baby Steps Towards Full Recovery
The film Attorney Andrew Brettler is pertaining to is Hart's upcoming film, "Jumanji: The Next Level," for whom he shot promotional material for in the past week.
While Hart can now officially walk on his own, he still needs to sit most of the time and needs to undergo heavy physical therapy for him to go back to normal in no time.
Their Traumatizing Near-Death Experience
His friend, Jared Black, was driving Hart's newly-purchased 1970 Plymouth Barracuda in Malibu Hills when he lost control and veered off the road. This caused him to crash the vehicle into a wooden fence.
Hart and Black suffered "major back injuries," while Broxtermann suffered from minor injuries, as reported by California Highway Patrol.
Kevin's Main Focus in 2019
Since then, they were transported to a hospital in Los Angeles where Hart remained for 10-days before checking into a rehab facility for further physical therapy.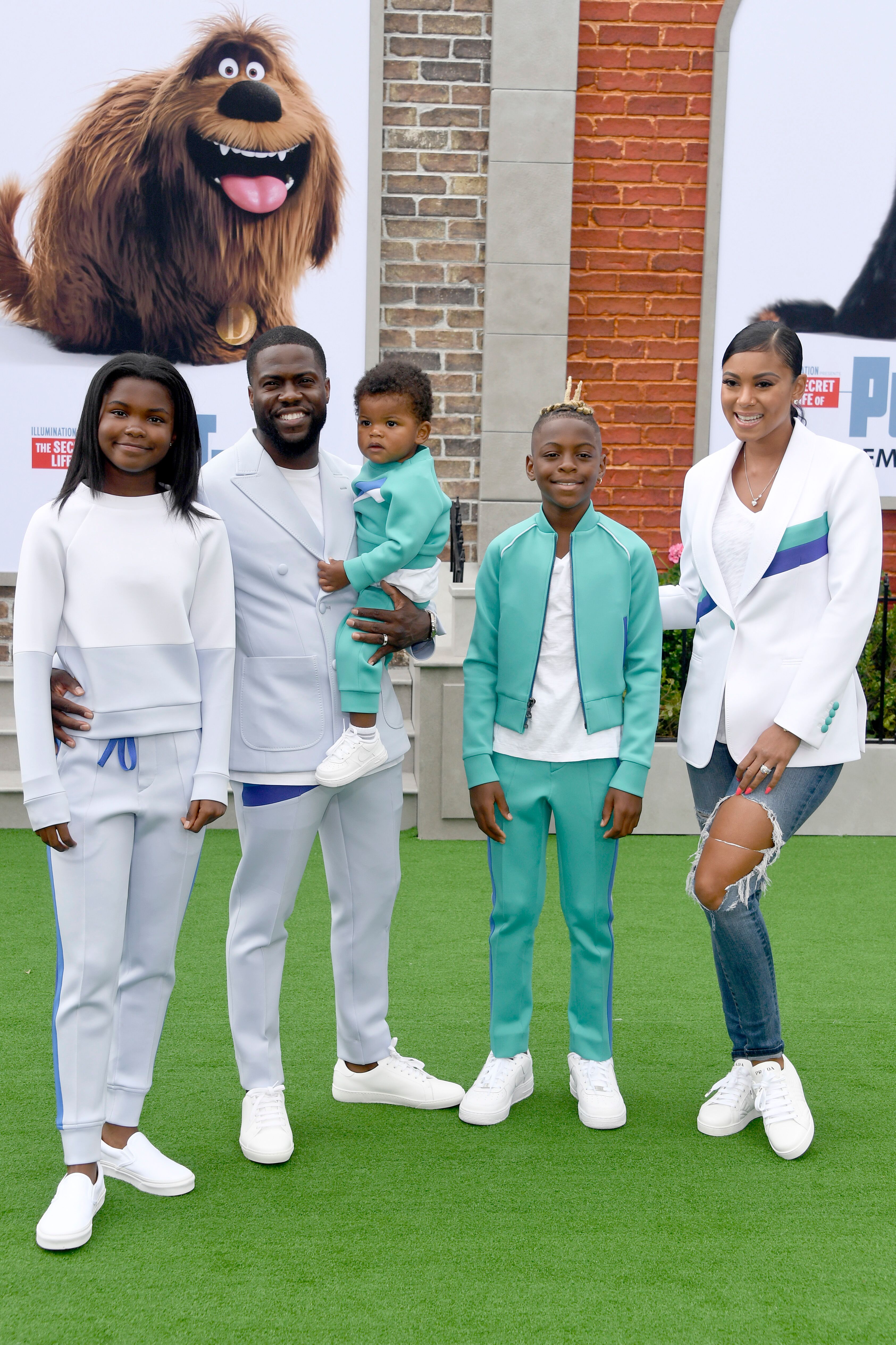 Kevin Hart and his wife and kids at the premiere of "The Secret Life of Pets 2" | Source: Getty Images/GlobalImagesUkraine
The actor is now under the care of his wife and children in their own home, and is positive that he'll be back to normal in no time, motivated to come back strong in Hollywood next year.
Please fill in your e-mail so we can share with you our top stories!