Carrie Underwood and Dolly Parton Pose in Photo Together & Get a Positive Nod from Fans
Carrie Underwood posted a photo with Dolly Parton, which received praise from their fans: "Beautiful singers and amazing inspirations to me."
Carrie Underwood congratulated legendary singer Dolly Parton for her 50th year as a member of the Grand Ole Opry through a sweet Instagram post, which she captioned:
"Dolly! Sending love and well wishes to you tonight! Thank you for Dolly-fying the @Opry for the past 50 years! We are all better for it."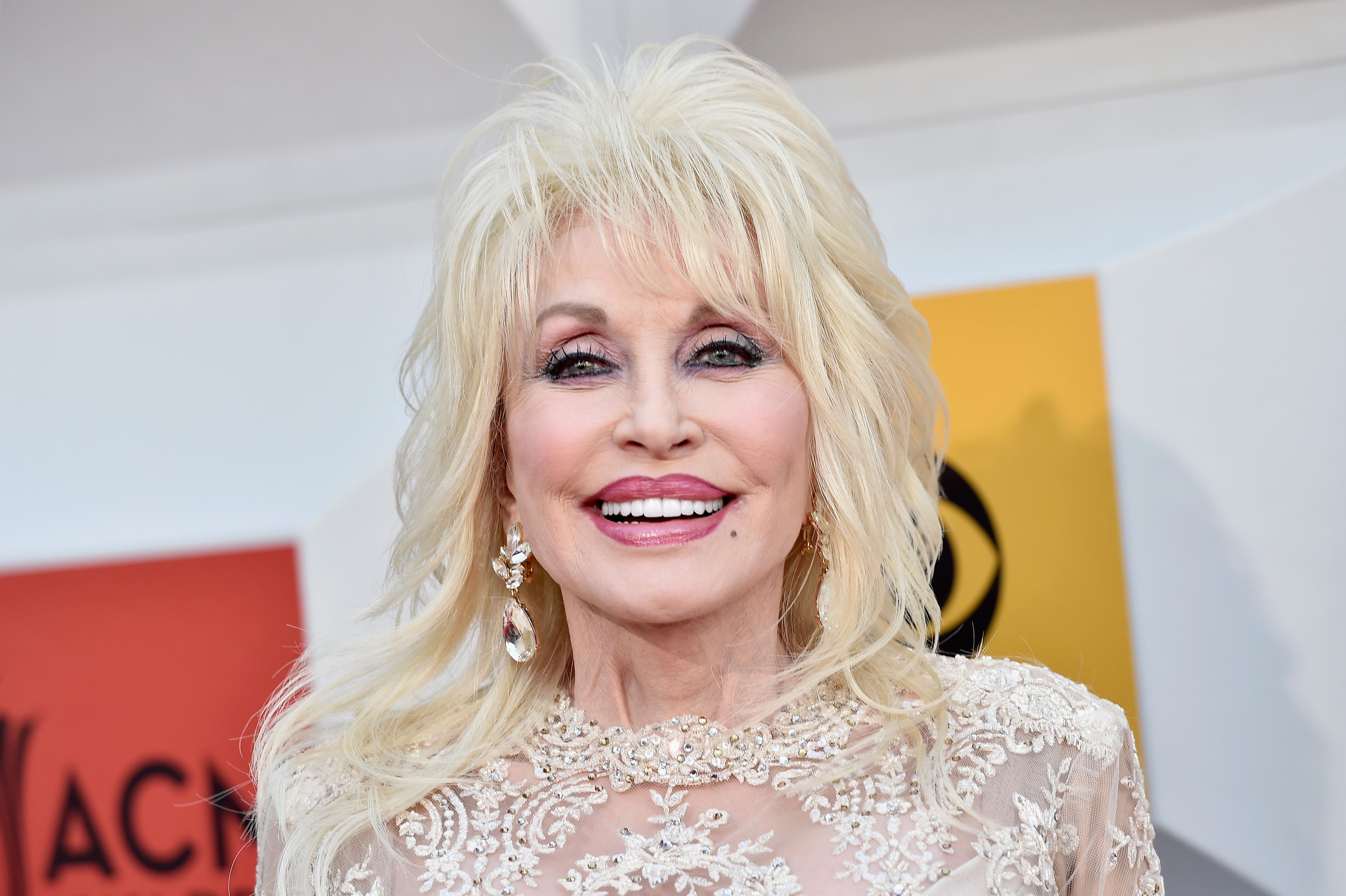 The photo included the two beautiful blonde women dressed up -- Parton in a black long-sleeved top with silver chains as part of the design and Underwood in a nude lace dress.
UNDERWOOD AND PARTON RECEIVES PRAISES FROM FANS
Fans of both singers sent their praises through the comments section, with one referring to the girls as "2 awesome country singers."

The network will air "Dolly Parton: 50 Years at the Grand Ole Opry on Tuesday.
Parton herself acknowledged the sweet gesture and commented three red heart emojis as well. Another comment called the two blondies "two of the best singers of all time."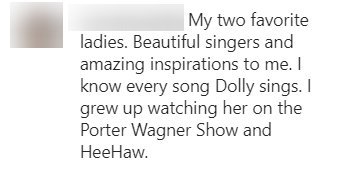 PARTON CELEBRATES 50 YEARS AT THE GRAND OLE OPRY
The celebration took off on Saturday night with a special concert in Nashville, that was covered by NBC. The network will air "Dolly Parton: 50 Years at the Grand Ole Opry on Tuesday. Parton said:
"I'm so thrilled to be celebrating my 50-year anniversary with the Grand Ole Opry. I'm also excited that NBC wanted to share in this milestone with me."

The show had other performances of stars, including Toby Keith, Emmylou Harris, Margo Price, Lady Antebellum, Dierks Bentley, Chris Janson, and Hank Williams Jr.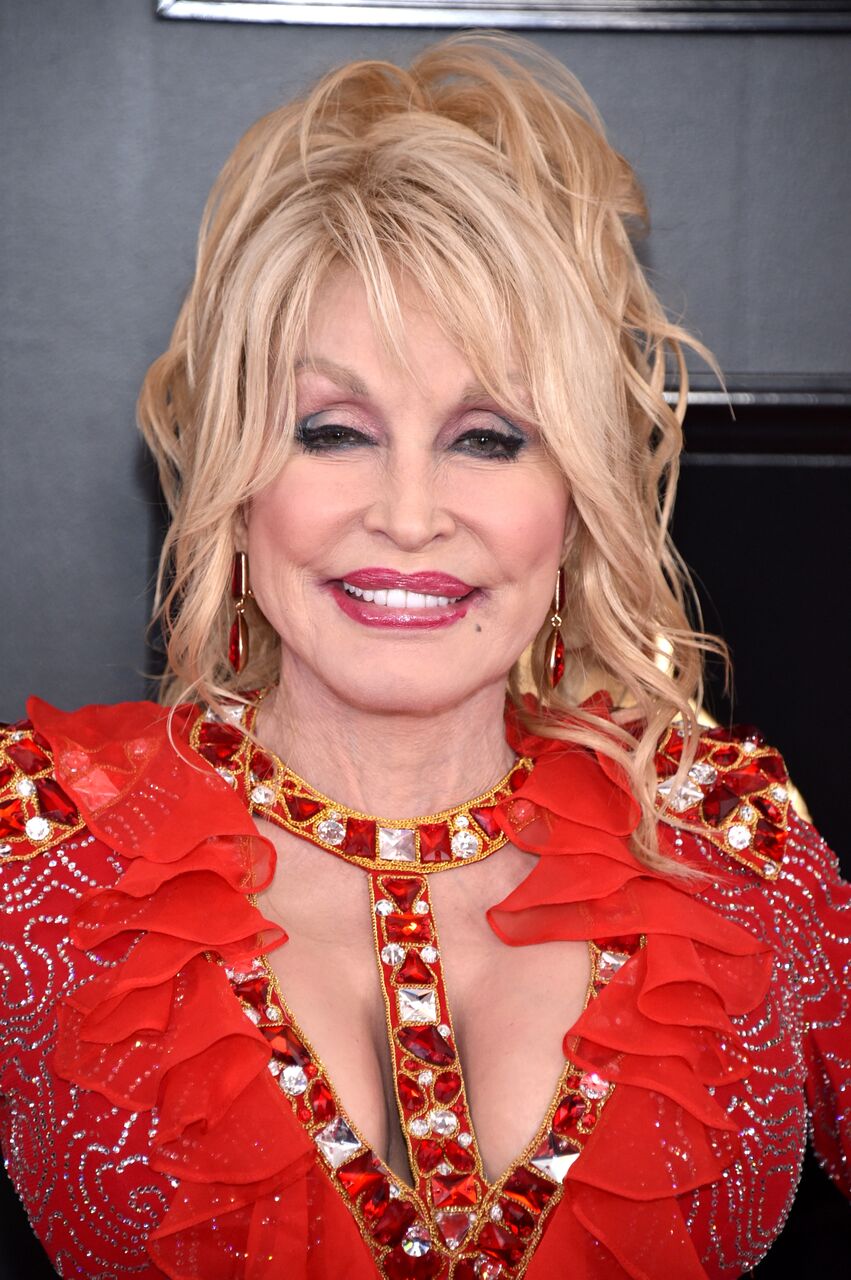 The iconic singer also marked the memorable day on her Instagram account with a post of herself on stage, before a full auditorium. She captioned the photo:
"Five decades of magic Can't wait to celebrate 50 years tomorrow!"
PARTON'S APPEARANCE ON TELEVISION
Apart from her half centennial celebration, Parton's fans will be looking forward to yet another performance of the singer as she works with the Hallmark Channel for a Christmas film.
"Christmas at Dollywood" will be part of the network's 10th-anniversary program with their "Countdown to Christmas" from October 25 until January 1, 2020.
It's going to be a Holly Dolly Christmas! https://t.co/nF2e3sA6cL

— Dolly Parton (@DollyParton) July 11, 2019
Other celebrities who are set to appear in the line-up are Danica McKellar, her mother Mahaila, and her son, Draco. McKellar spoke about working with Parton:
"I grew up watching Dolly Parton on TV. I love her. She is everything."