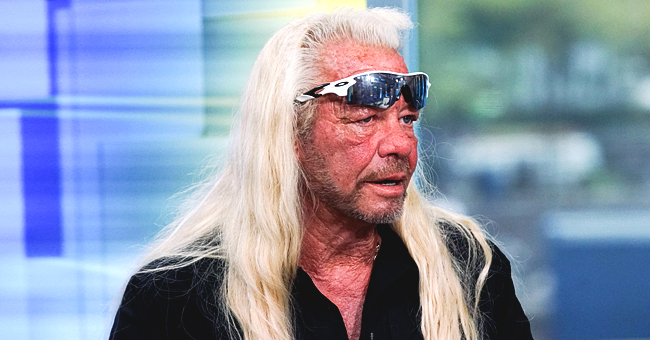 Getty images
Dog the Bounty Hunter's Daughter-In-Law Jodie Chapman Gets 1st Speeding Ticket after Driving for 15 Years
After 15 years of driving, Duane "Dog" Chapman's daughter-in-law, Jodie Chapman got cited for speeding and she didn't like it one bit.
Duane "Dog" Chapman of "Dog the Bounty Hunter" fame's daughter-in-law, Jodie Chapman, got cited for a speeding ticket and took to Instagram to complain about it.
IT TOOK FIFTEEN YEARS, JODIE LAMENTS
In the photo post that showed Jodie dressed in a white denim jacket, brown top, blue jeans, and a cowboy hat, she wrote,
"Basically, the weather just went from 95-35 like it just saw a state trooper," adding, "True story: I got my first ever speeding ticket."
Jodie equally added,
"In over fifteen years of driving with a [perfectly] clean record, here we are. Big fat ticket."
Duane's daughter-in-law pointed out that she was not going 95 in a 35, and lamented about the weather, wishing it was warmer. Her followers sympathized with her and shared their own speeding ticket stories.
BETTER DAYS ARE COMING
One person wrote,
"I'm 54-year-old and have only one speeding ticket, but I have a CDL."
The follower advised Jodie to be careful not to get two, in order not to undergo the driving test again, while another commented,
"I just got pulled over for driving too last week. It's just a part of life. Better days are coming."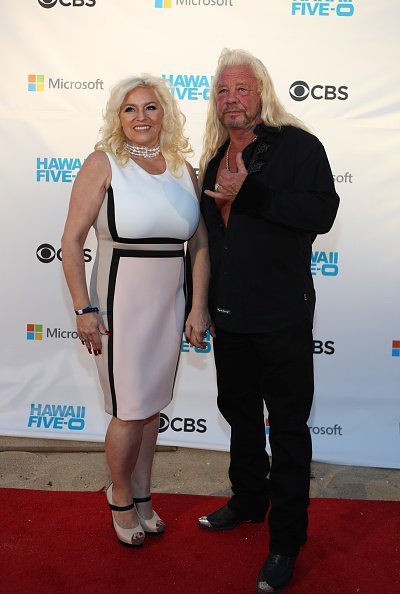 Late Beth Chapman and Duane Chapman at the Sunset on the Beach event on November 10, 2017 | Photo: Getty Images
Jodie is married to Duane's son, Wesley, and was with the family in Colorado for Beth Chapman's memorial back in July. In an Instagram post, the Idaho resident wrote that she was thankful to be surrounded by family, as it was "much needed."
THE CHAPMANS' HAVE BEEN THROUGH SOME DARK TIMES
Beth was Duane's wife; she died in June after battling cancer for a while, and her death impacted her family.
The DTBH star got hospitalized briefly afterward, and early this month, Dr. Mehmet Oz advised him to make some lifestyle changes. In a recent interview, the bounty hunter said he was giving up smoking.
"Dr. Oz kind of freaked me out about smoking. [Now], I am cautious, but don't worry about dying."
Duane chose to stay healthy for his family, and with a new great-grandson, the "Dog Most Wanted," star has a lot to live for. Baby Asher is the son of Dakota, and the latter is the bounty hunter's son, Leland Chapman's child.
Despite the sad times, the Chapman family faced recently, they are growing in number and learning to count their blessings again.
Please fill in your e-mail so we can share with you our top stories!