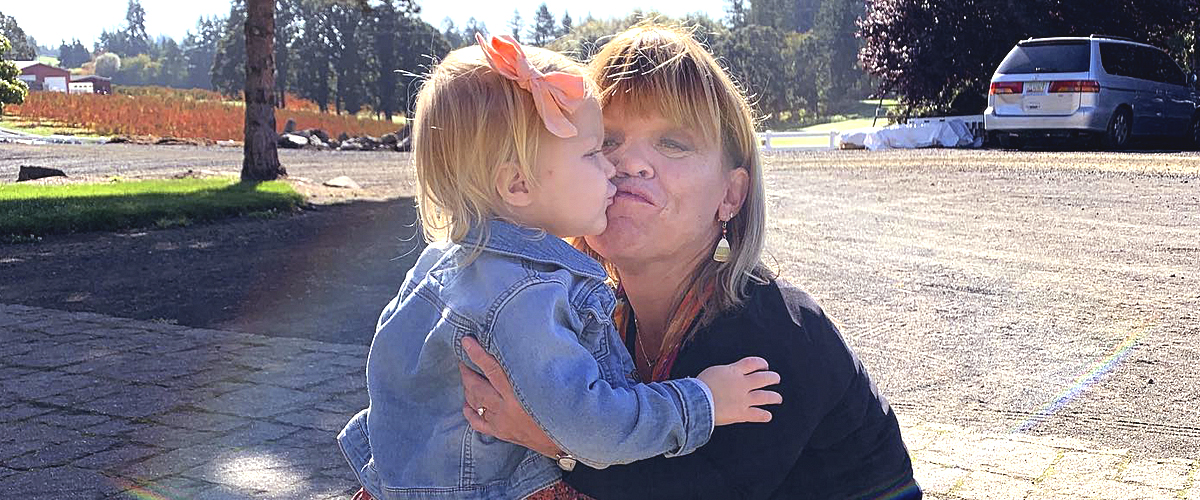 facebook.com/Amy Roloff
Amy Roloff Kisses Granddaughter Ember Jean Roloff in a Sweet Photo

Amy Roloff can't stop smothering her adorable granddaughter Ember with kisses in a new picture.
Amy Roloff, 55, is enjoying her role as a grandmother whenever she can. Even random days with the toddlers are worth sharing.
The "Little People, Big World," star posted one such picture from a presumably uneventful day and doted on her granddaughter in the caption. The post is found below.
Amy and Ember have a sun-kissed moment of bonding
In the sweet picture, Amy stooped down next to two-year-old Ember. The tot wore a cute red dress with a denim jacket over it and white leggings.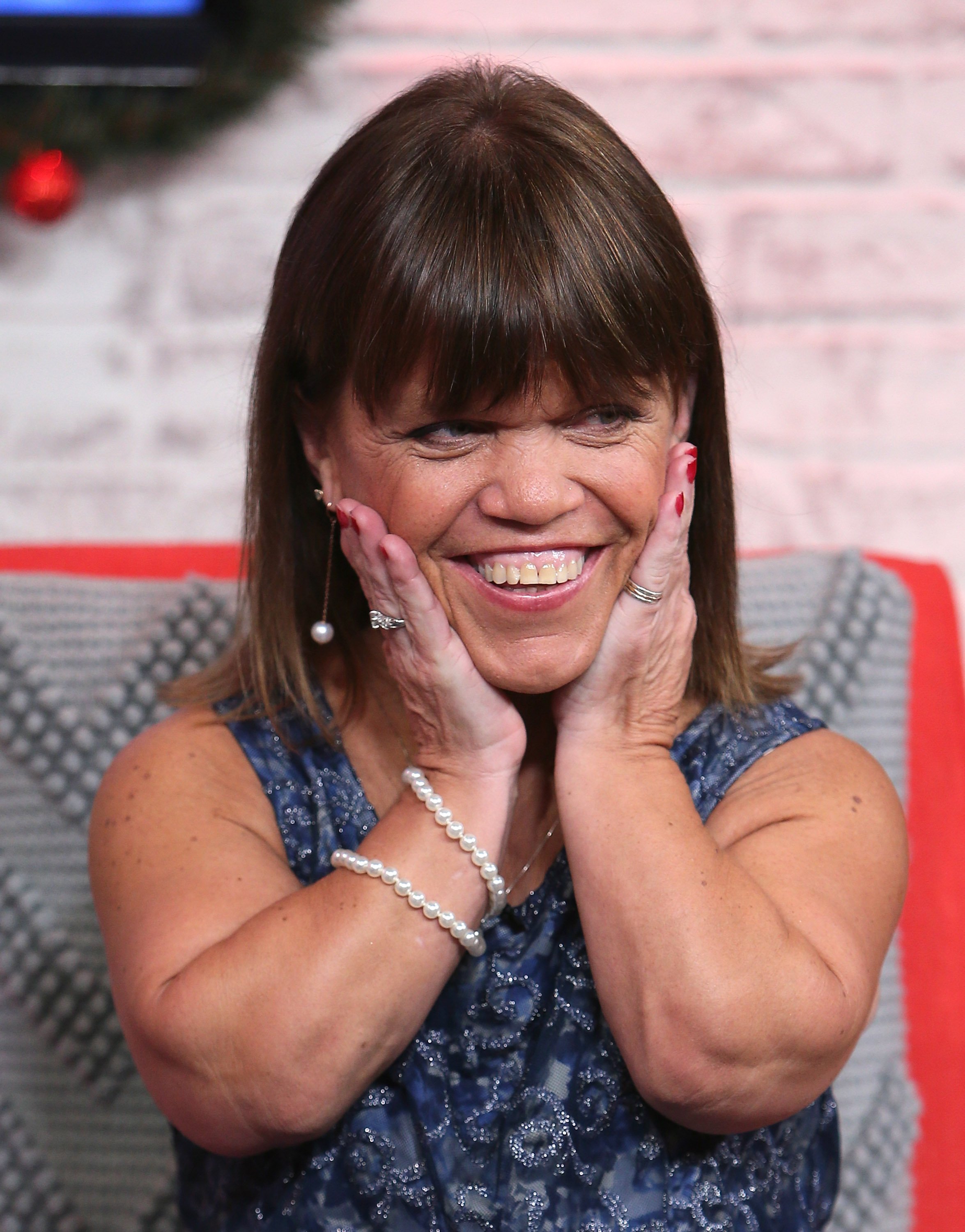 Amy Roloff apperas on Hollywood Today Live in Hollywood, California on December 13, 2016 | Photo: Getty Images
Her brown boots matched her grandmother's own. Amy had a scarf over a dark blouse and wore blue jeans. She smiled toothily at the camera.
In the second picture, Ember and Amy shared a kiss. A colorful reflection from the sun's glare completed the moment with a rainbow effect over the two.
Amy wrote in the caption:
"My grand daughter just melts my heart and makes everything wonderful. She is amazing in so many ways. Love her to pieces. She's going to be a 'big' sister soon.Woohoo!"
Ember's mom reveals what her daughter loves to do
Ember's parents Audrey and Jeremy Roloff are indeed expecting their second child, but it's taken nothing away from celebrating their first.
Last month, little Ember was treated to a campfire-themed party for her second birthday. Along with several pictures, Audrey shared a lengthy post about her daughter.
Apart from hanging out with grandma, Ember apparently loves to sing, read, and play in her kitchen. Outside, she picks and smells flowers, rides her bike, and climbs everywhere.
The adorable animal lover has a stuffed pink fox for a best friend these days, but she always tells her parents she loves you and expects to hear it back.
Fans speculate about Zach and Tori's new baby girl
Ember is Amy's first grandchild. Her second is Jackson, Zack and Tori Roloff's baby boy who will soon be a big brother himself.
The couple announced the news back in May, which means that the Roloff family is prepping for the newest bundle to arrive pretty soon — next month to be exact.
Since Zach and his firstborn are both little people, some fans might be wondering whether or not their coming girl will have dwarfism as well.
Well, Tori and Zach aren't even thinking about it. In response to curious fans, Tori reportedly said that she and her husband "don't care either way."
Even if they did, they wouldn't know for sure until the child is born or even possibly years later. To be sure, they'll love her regardless.
Amy is reportedly about to move out of her longtime home
As will grandma Amy, who is preparing to move out of the home in which she raised her family. This follows the sale of her half of the property to ex-husband Matt.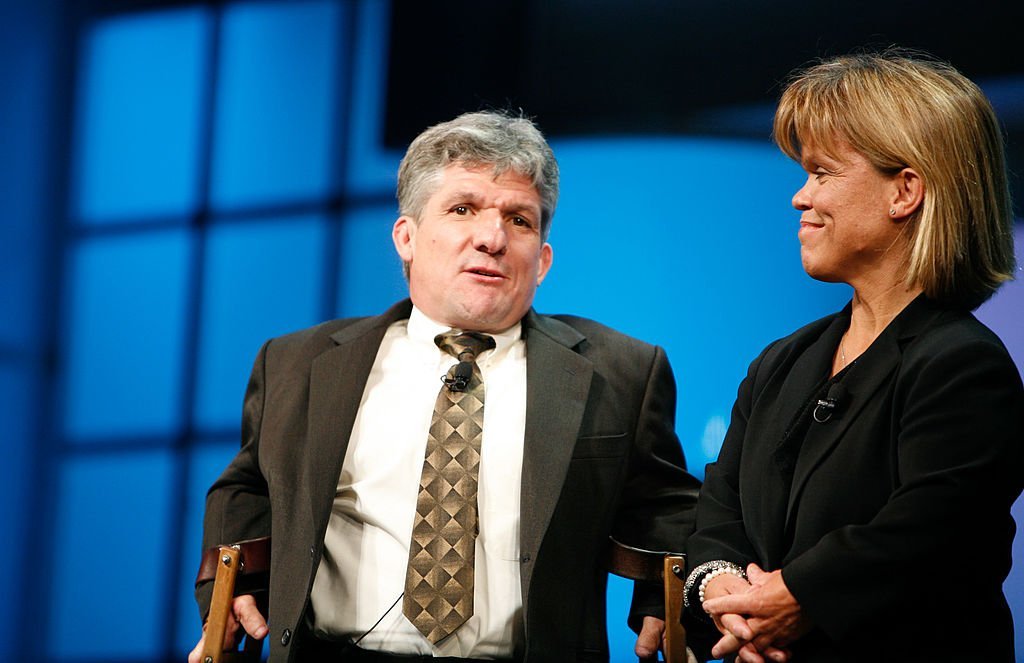 Matthew Roloff and Amy Roloff speak at the Discovery Upfront event in New York City on April 23, 2008 | Photo: Getty Images
Matt and Amy split up in 2015 after nearly three decades of marriage. However, they were living together on the farm for a while after. Amy finally decided to be the one to leave earlier this year.
Since then, she's been looking for a new home while spending lots of time with fiancé Chris Marek. When a fan asked Amy how house hunting was going in a recent post, it sounded like the reality star had found a new home.
"I finally found one I can make my home for a while. Woohoo," she said. Yet in another reply, Amy confirmed she was still living on the farm though it would not be for much longer.
At least her presence means she's always there to see her precious grandkids whenever they go to the farm to visit. Of course, we're sure when Amy leaves she'll find a way to be just as involved as she is now.
Please fill in your e-mail so we can share with you our top stories!