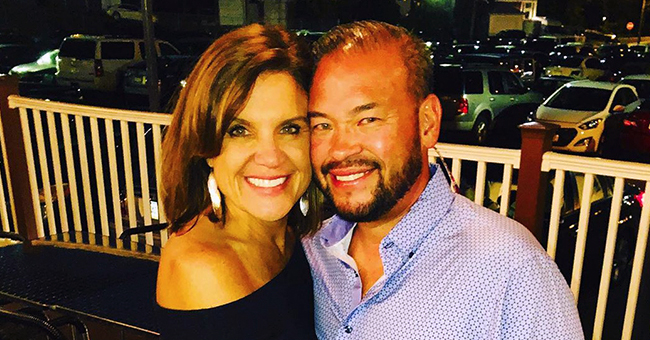 instagram.com/jongosselin1
Jon Gosselin of 'Jon & Kate Plus 8'Hugs Girlfriend Colleen Conrad in a New Date Night Photo
Jon Gosselin gushed about his love for his long-term girlfriend, Colleen Conrad on social media as the duo enjoyed a romantic night out together.
The television personality looked happy while hugging his new love in a photo from their date night and fans have a lot to say about it.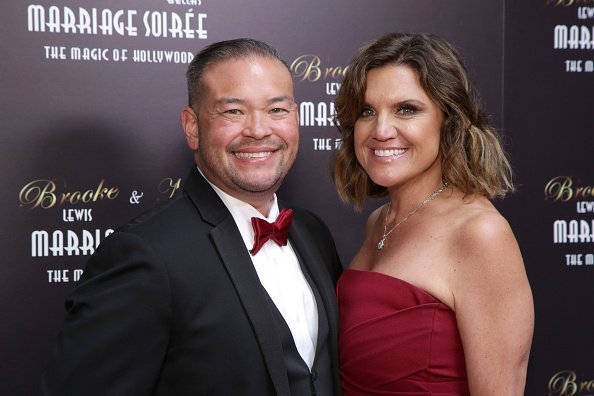 Jon Gosselin and girlfriend, Colleen Conrad at the Brooke & Mark's Marriage Soiree "The Magic Of Hollywood" on June 01, 2019 | Photo: Getty Images
Kate Gosselin might have been unlucky so far in her love search since the commencement of her reality show, "Kate Plus Date," but her ex-husband, and former co-star of "Jon and Kate Plus Eight," Jon Gosselin has caught the love malady once again.
DATE NIGHT WITH COLLEEN
The television star took to Instagram to share pictures from his date-night with his girlfriend of five years, Colleen Conrad. The lovebirds could be seen in the photo; all smiles as they shared a romantic hug.
While Colleen donned a black, off-shoulder evening dress, Jon kept it simple in a blue printed shirt, rolled up at the sleeves. The father of eight captioned the pics with words that proved the couple enjoyed a fulfilling night out. He wrote:
"Last night's Date night pic!!! I love this woman."
FANS APPEAR TO BE ON JON'S SIDE
Fans of the 42-year-old utilised the comment section to divulge their support for his newfound happiness. "Great to see you happy," one fan said.
"You look so happy, and you deserve to be," another of Jon's followers noted. "Just get married already! If that happens in the future, I will support you both 100%," a fan offered.
While most of the fans were keen on wishing the couple a blissful future together, some couldn't help but throw shade at the mother of Jon's eight children.
"Jon, you deserve happiness after surviving those years married to 'Mommy dearest!'" one fan wrote.
"I don't know Kate, but either she has serious issues or the best actress. I'm happy you found a woman that makes you smile," another commented.
"Beautiful couple, so happy for you. You deserve to be loved by someone who really is beautiful inside and outside. Can't wait to see what the future holds for you two, plus your two beautiful kids that are living with you," wrote another referring to Collins and Hannah who chose to live with their dad, rather than stay with Kate.
JON HAS CUSTODY OF TWO OF THE SEXTUPLETS
The father of eight has admittedly taken custody of two of his fifteen-year-old sextuplets. In an interview with DailyMail, the TV star revealed that his ex-wife was an abusive mom, and not the picture-perfect mom being painted on the TLC show.
This he claimed was the reason two of his kids moved in with him. The 42-year-old also opened up about Collins ADHD disorder, and how Kate kept him hidden for years in a special needs facility in faraway Philadelphia.
Jon's revelation about the "Kate Plus Eight" star comes months after his 10-year post-divorce gag was lifted. Kate has since remained silent about her ex-husband's allegations.
Please fill in your e-mail so we can share with you our top stories!