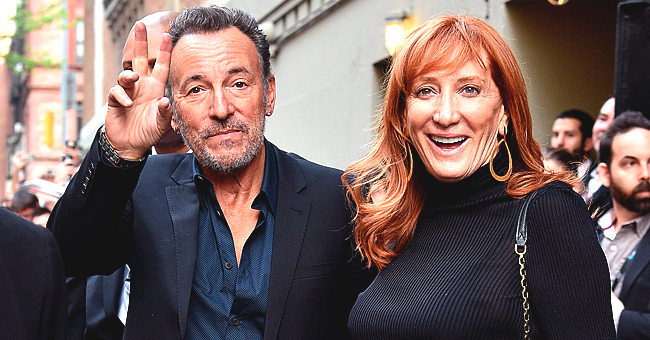 Getty Images
Bruce Springsteen and Patti Scialfa: Inspiring Story behind Their 28-Year Marriage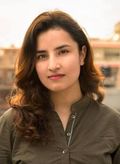 Bruce Springsteen and Patti Scialfa have been happily married for over two decades now. Seems like the lovebirds were made for each other!
Musical couple Bruce Springsteen (aka "The Boss") and Patti Scialfa are so in love! After nearly three decades of marriage, the couple is still going strong.
The New Jersey natives have practically witnessed each other's growth ever since they launched their music career together in the 1980s.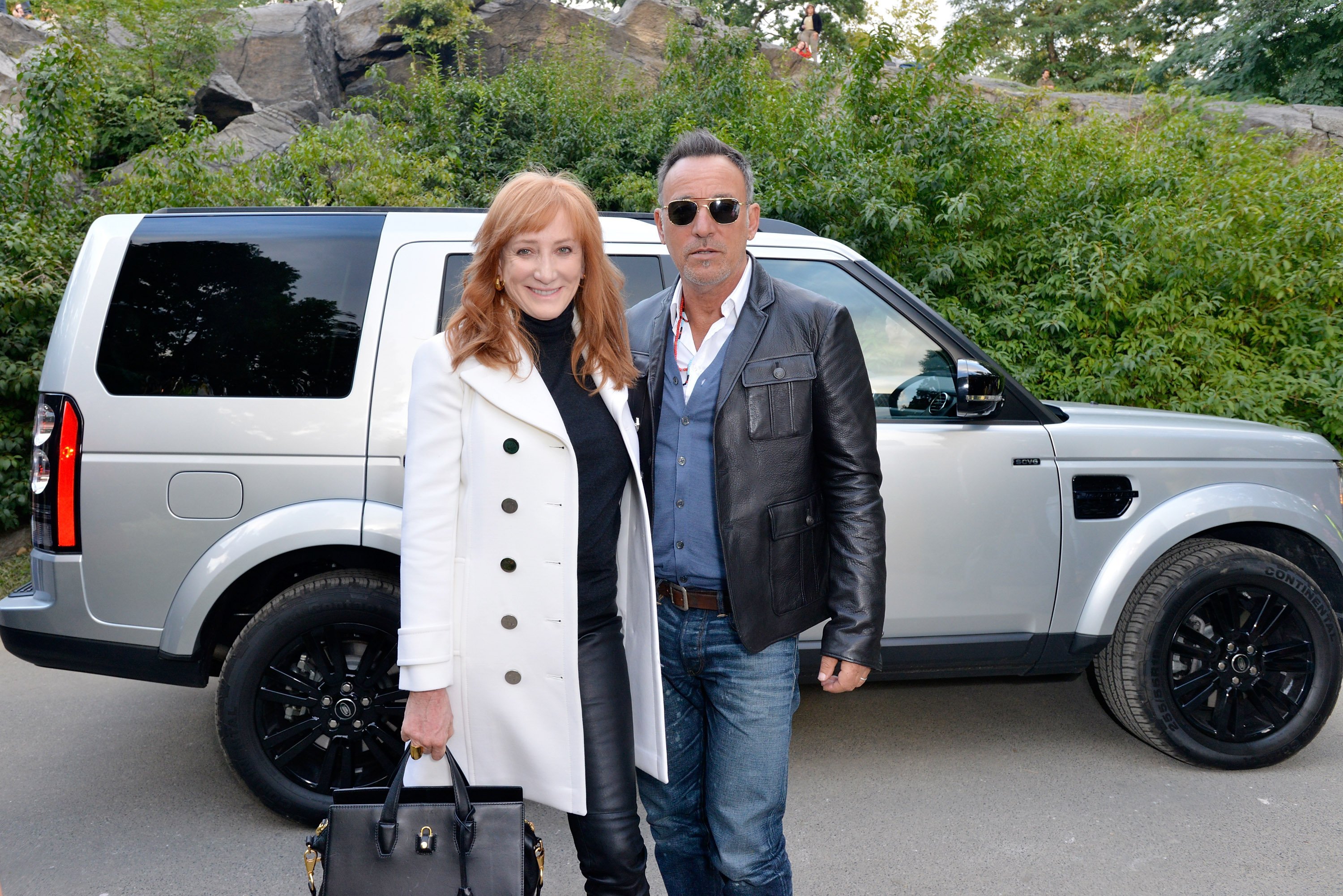 Patti Scialfa and Bruce Springsteen attend the Central Park Horse Show. | Source: Getty Images
HOW THEY FIRST MET
Springsteen and Scialfa first met back in 1980 when both of their careers were just starting to blossom on the New Jersey music scene.
They came together in a New Jersey bar named "The Stone Pony" which was a popular hub for local musicians, but it wasn't a case of "love at first sight."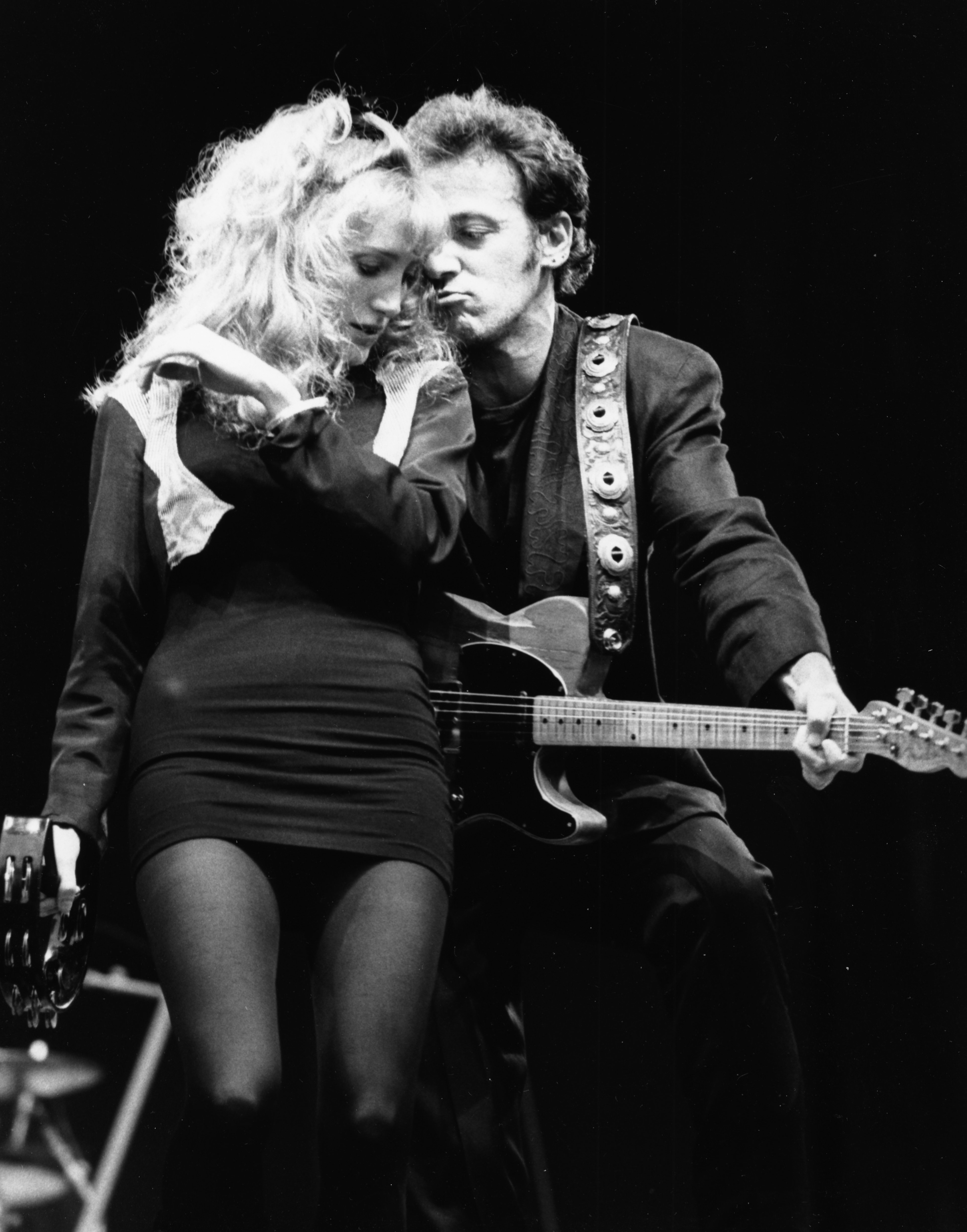 Patti Scialfa performing on stage with Bruce Springsteen in 1988. | Source: Getty Images
In 1984, Scialfa joined Springsteen's E Street Band after he was impressed by her sound. That was when they started seeing more of each other.
But someone else had caught Springsteen's eye before Scialfa could win his heart. He started dating actress and model Julianna Phillips in 1984.
Julianna and Springsteen tied the knot later that year. However, their marriage could not last for long and the couple got divorced in 1989.
AND THEY HIT IT OFF!
"The Boss" published his autobiography "Born to Run" in 2016, laying out all the intimate details of his love life and failed marriage for the world to see.
It was in the same biography that Springsteen revealed how he and Scialfa first hit it off.
The singer's marriage to Julianna turned out to be a tumultuous one as he later realized that he was not ready for such a commitment.
After their marriage fell apart, "The Boss" and Scialfa moved in together. There was a rumor going around that Springsteen's marriage with Julianna ended because he was having an affair with Scialfa.
Once a man who was cold-hearted when it came to love, Springsteen was swayed away by Scialfa's energy.
In his autobiography, he mentioned that Patti "had a part that carried a charged sexuality; she could seduce and she could stir you to jealousy."
A HAPPILY EVER AFTER
In 1990, the rocker couple moved to Lost Angeles and welcomed their first child, Evan. They hadn't tied the knot till then but having a baby drew them even closer together.
The lovebirds finally tied the knot one year later. Soon after, they welcomed their second child, Jessica and waited another three years to have their third child, Samuel.
The couple continues to make music together and reside in the very place they first met. They are a loving couple off stage and bandmates while they take the stage together.
The key to their successful marriage, it seems, is the fact that Scialfa understands "The Boss" better than anyone else. According to Springsteen, she understood where he came from right from the start.
Please fill in your e-mail so we can share with you our top stories!