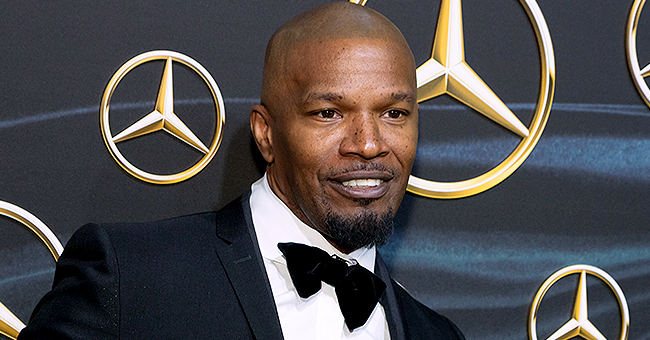 Getty Images
Jamie Foxx of 'Ray' Melts Hearts with New Photos of Daughter Anelise and Her Aunt for Her 11th Birthday
The American movie star and producer, Jamie Foxx, celebrated his daughter, Anelise's birthday, a few days ago. He took to Instagram to post some cute pictures of the birthday girl with her aunt.
Jamie Foxx is a family man, and his movies are proof. The talented actor has played fantastic roles in hits such as "Django Unchained" and "Robin Hood." His character shows an enormous amount of love for his family in both movies.
The star's personality rings true to real life as well. Foxx is a big family man and a proud father of two. His social media, as well as his show, "The Jamie Foxx Show," is filled with cameos by his daughters.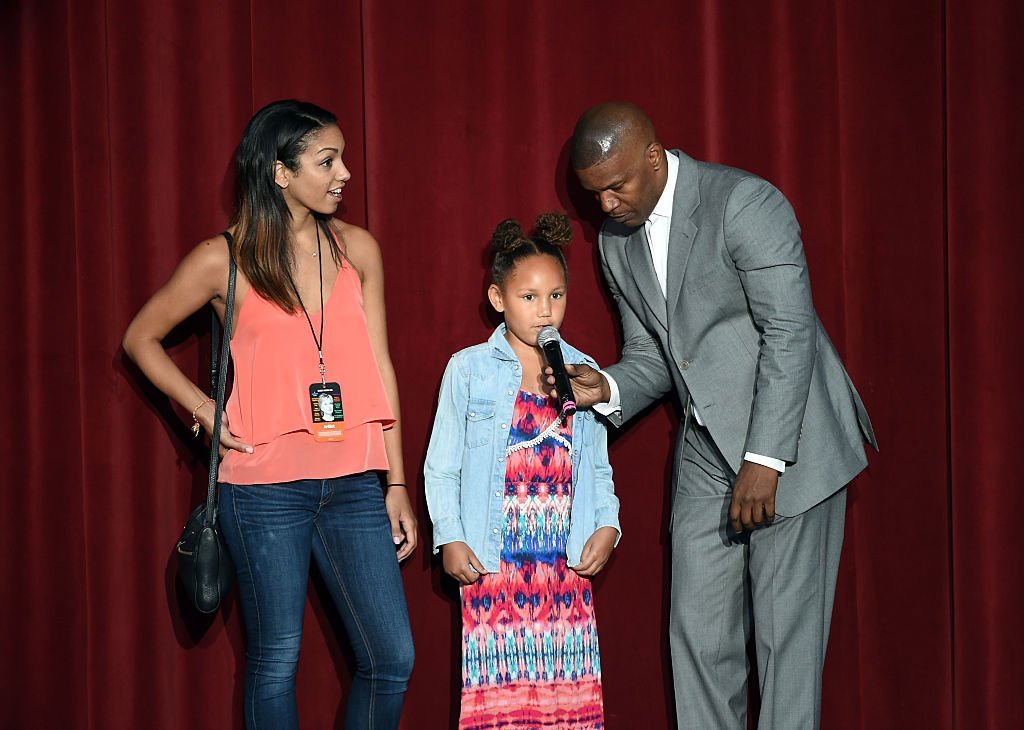 Corinne Foxx, Annalise Bishop and Jamie Foxx speak onstage during the "Hillary Clinton: She's With Us" concert | Source: Getty Images
FOXX'S SHARES HIS SISTERS POST ON INSTAGRAM
The "Collateral" star posted some cute pictures of his daughter, Anelise, who he shares with his ex, Kristin Grannis, on his Instagram. The chain of snaps featured the birthday girl in different places with dark lipstick marks on different parts of her face with the caption:
"Auntie love on your birthday Anelise!!! @frequency11 I love u beyond! You bring soooo much joy!!! nothing like your kisses."
The courtesy of her aunt and Foxx's sister, Deidra Dixon, the birthday girl, was seen posing with her aunt and even praying. The post also featured the duo throwing up peace signs and making faces as they posed for the camera.
FOXX'S POST INSTAGRAM POST
With Anelise's auntie giving her love, Foxx did not get a chance to appear in the post. Daddy Foxx had another post dedicated to the special little girl on his wall. It read:
"Happy birthday!!! I love u to the moon!!! 11 years have flown by. And it's been beautiful... keep shining Anelise!!"
The post featured snapshots of her again in various locations. One picture has her buckled up in the car with a pair of glam shades, while another shows her struggling to put on three hats on her head.
DENZEL WASHINGTON MAKES AN APPEARANCE ON ANELISE'S BIRTHDAY POST
Of course, a celebrity child's birthday should have a celebrity appearance for it to be complete. The post by Foxx had someone special in it besides the birthday girl (in the 6th picture, swipe left).
"The Equalizer" star, Denzel Washington, was seen in the post alongside Foxx and Anelise wearing a warm smile on his face. Looking at the pictured on the Instagram post, Anelise's favorite pose seems to be "the arms crossed peace sign."
The young girl can be seen crossing her hands and raising peace signs in three photographs in the posts.
FOXX SPENDS QUALITY FAMILY TIME ALONG WITH HIS EX
Back in mid-July, Foxx was seen enjoying a Sunday with his daughter and ex, Kristin Grannis, in Disneyland. The parents showed that they were amicable and spent some quality time together.
Foxx also spends a good portion of his life with his eldest daughter, Corrine, who he shares with his ex, Connie Kline. The father-daughter duo host "Beat Shazam."
She appeared on "The Jamie Foxx" show when she was just six. When she's not on TV, Corrine spends her time modeling and has worked with tycoons such as Kenneth Cole, Ralph Lauren, and Dolce & Gabbana.
Please fill in your e-mail so we can share with you our top stories!