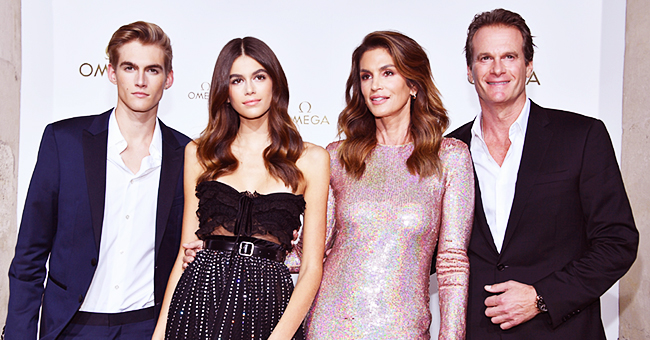 Getty Images.
Cindy Crawford: Two Husbands and Two Children of the Supermodel

Former supermodel, Cindy Crawford's love life drew as much attention over the years as she had for her physical beauty. Nonetheless, coming into her own over the years led Cindy to domestic bliss, a happy marriage, and two beautiful children.
Cindy started modeling at the age of seventeen and left Illinois for New York in 1986 when her modeling career started taking shape.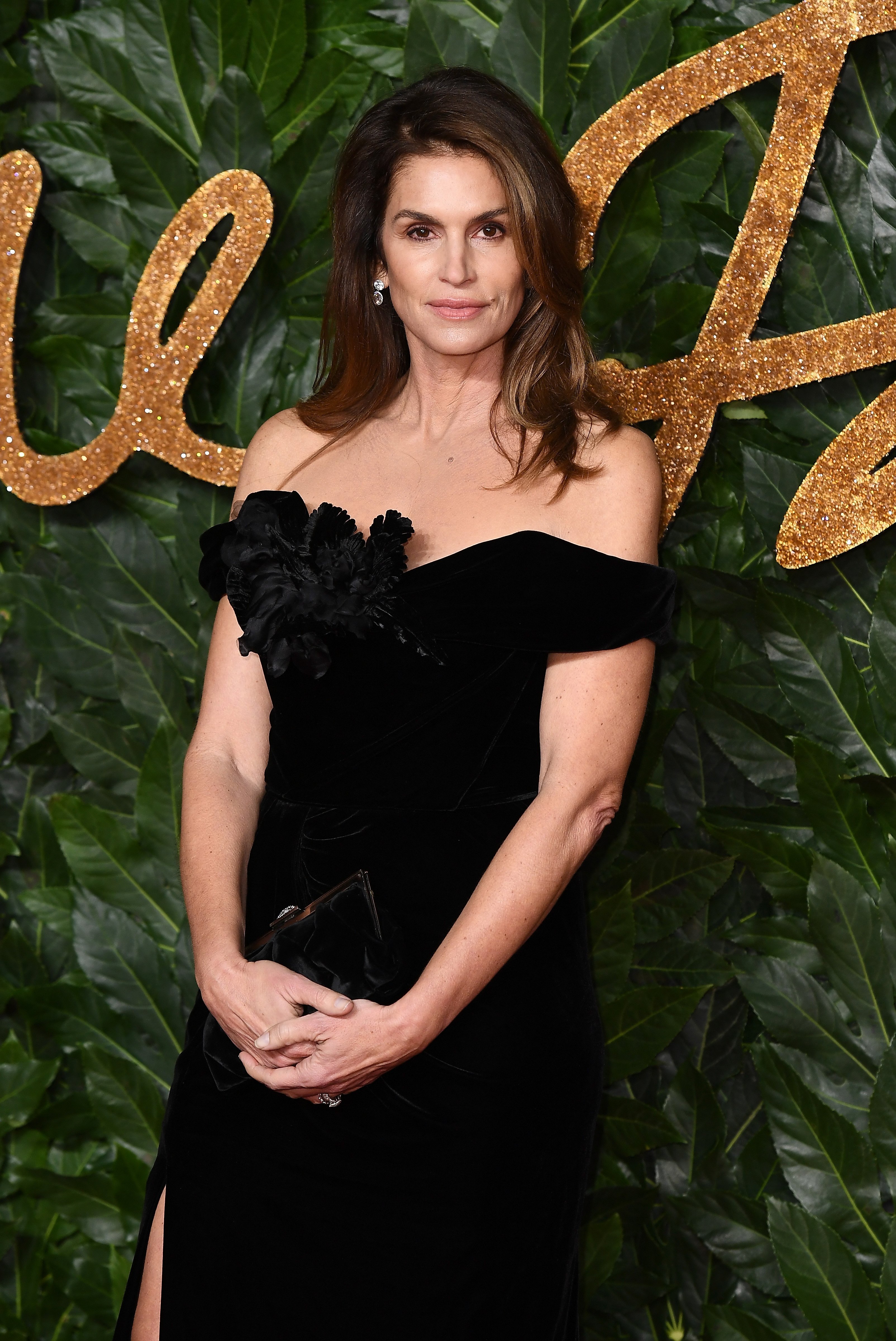 Cindy Crawford arrives at The Fashion Awards 2018 In Partnership With Swarovski at Royal Albert Hall on December 10, 2018, in London, England. | Source: Getty Images.
RICHARD AND CINDY
The following year, a twenty-one-year-old Cindy met the actor, Richard Gere, while attending a barbecue at the photographer, Herb Ritts' house.
New to hanging out with celebrities, one of the "really cool people" caught her, and the feeling was mutual because shortly after, Cindy and Richard became an item.
"We pretty much started dating right away,' Cindy said. 'When I was with him, that's when I was becoming well-known as well."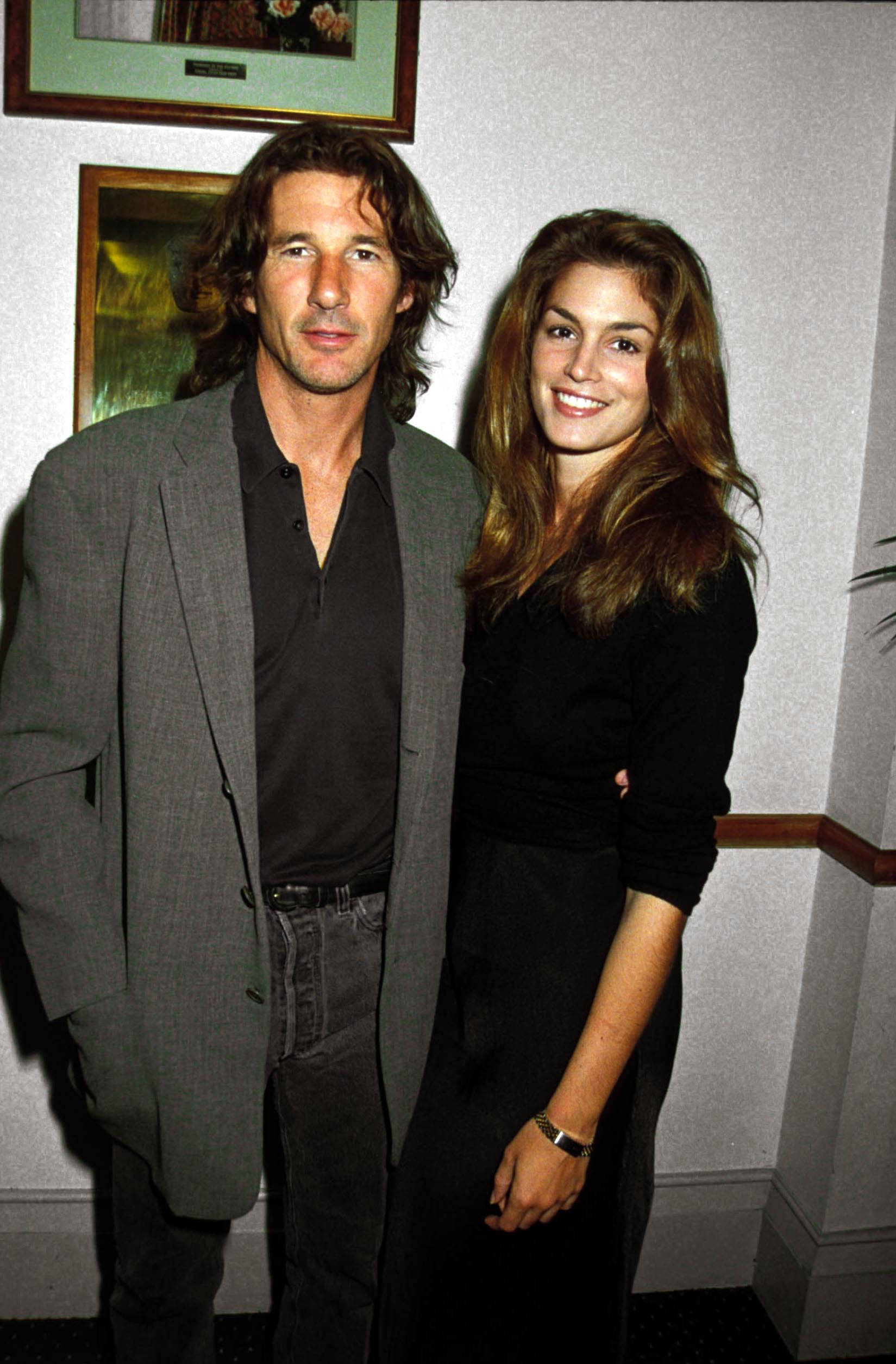 Cindy Crawford And Richard Gere attend the "Mr Jones" premiere circa 1991. | Source: Getty Images.
On December 12, 1991, the couple spontaneously hopped on a plane to Las Vegas and tied the knot. However, their 16 year age difference became problematic as Cindy matured into her life and adulthood.
Cindy followed Richard's lead in the relationship at the beginning, but her needs and wants changed as she got older. Cindy wanted a partner to walk beside her that wouldn't mind if she took the reigns from time to time.
"I think part of the problem in our relationship was that we were a lot of other things, but I don't know if we were ever friends – like peers, because I was young, and he was Richard Gere," Cindy said.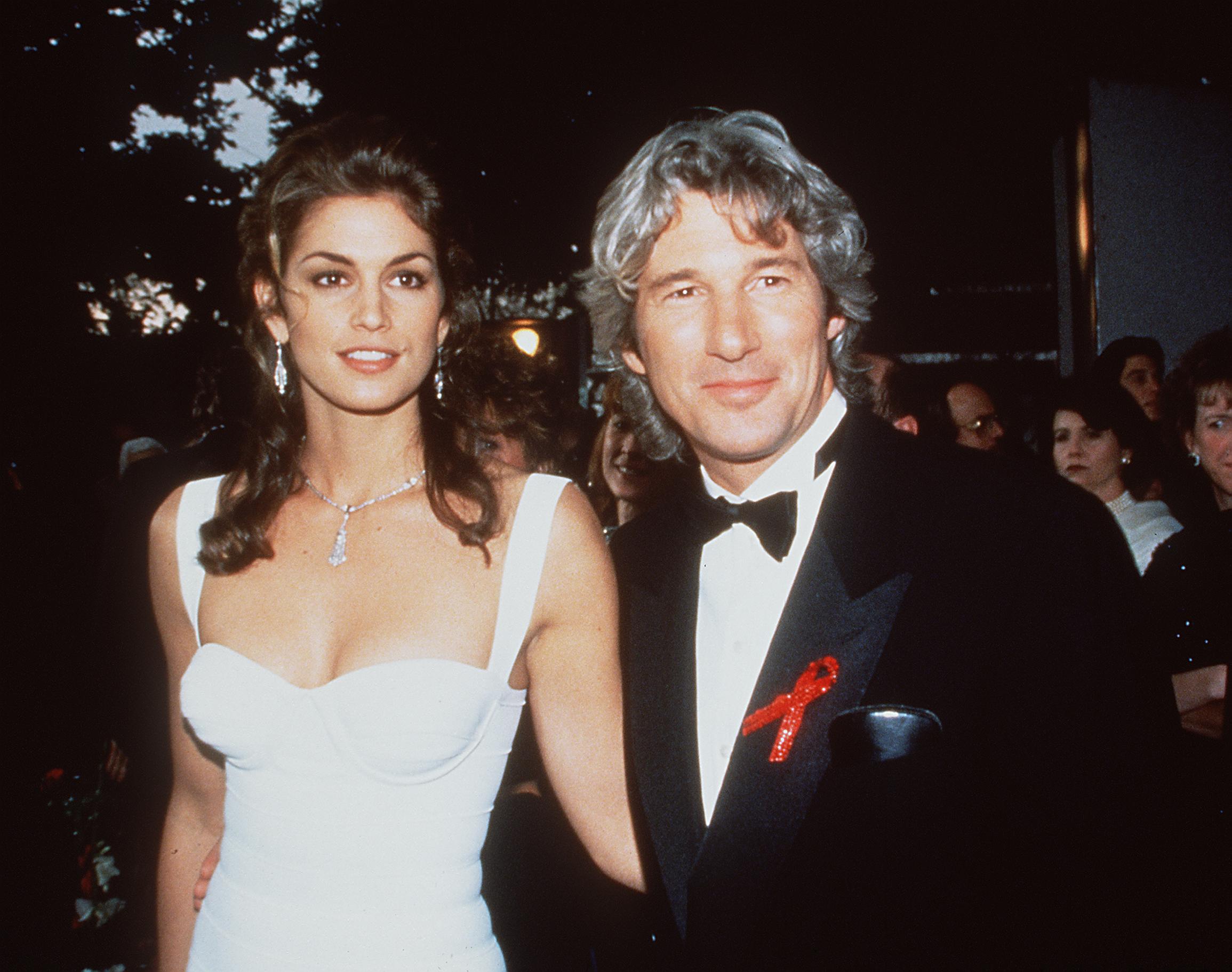 Cindy Crawford and Richard Gere circa 1993. | Source: Getty Images.
Richard and Cindy had already established the nature of their relationship by then, and when they couldn't adjust, their marriage landed on the rocks after four years.
But Cindy growing into herself, didn't present the only obstacle in their marriage. Because of their busy schedules, the couple spent little quality time together.
"We didn't spend enough time together. And we're equally responsible for that. We thought it would be okay if we just flew in from Paris to L.A. to get together for a night to see each other. It wasn't," Cindy added.
Cindy appeared on the cover of over 600 magazines worldwide, and she has no regrets about her marriage to Richard Gere.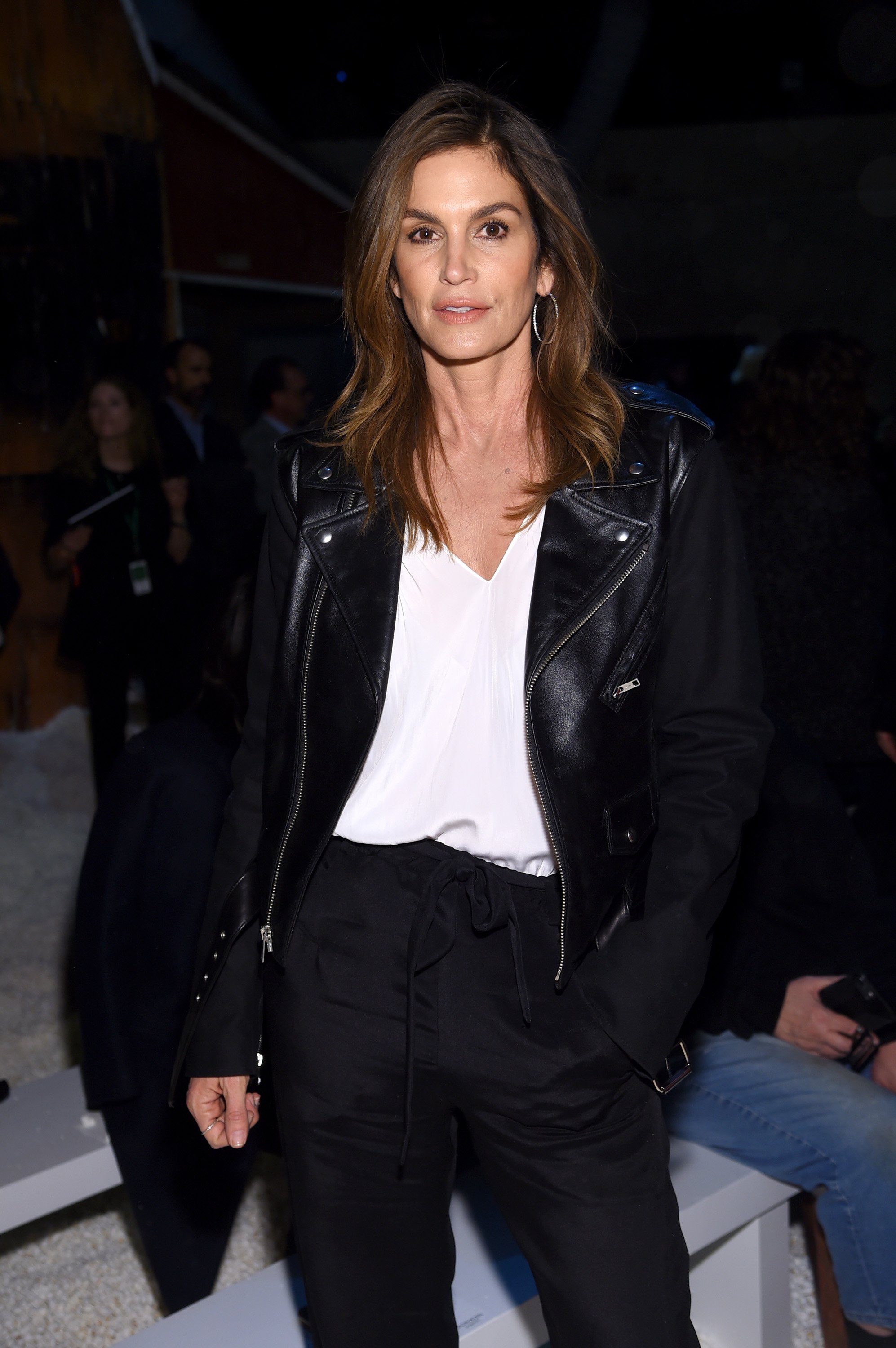 Model Cindy Crawford attends the Calvin Klein Collection front row during New York Fashion Week at New York Stock Exchange on February 13, 2018, in New York City. | Source: Getty Images.
"Richard's a super smart guy, and he's interesting, and he's interested, and I learned a lot about the world," Cindy said. "It was a great chapter in my life."
RANDE AND CINDY
Another chapter in Cindy's life started when she met the former model and businessman, Rande Gerber. He gave up modeling to launch the Whiskey Bar in New York City in 1991 and became the co-founder of Casamigos, the tequila company with actor George Clooney.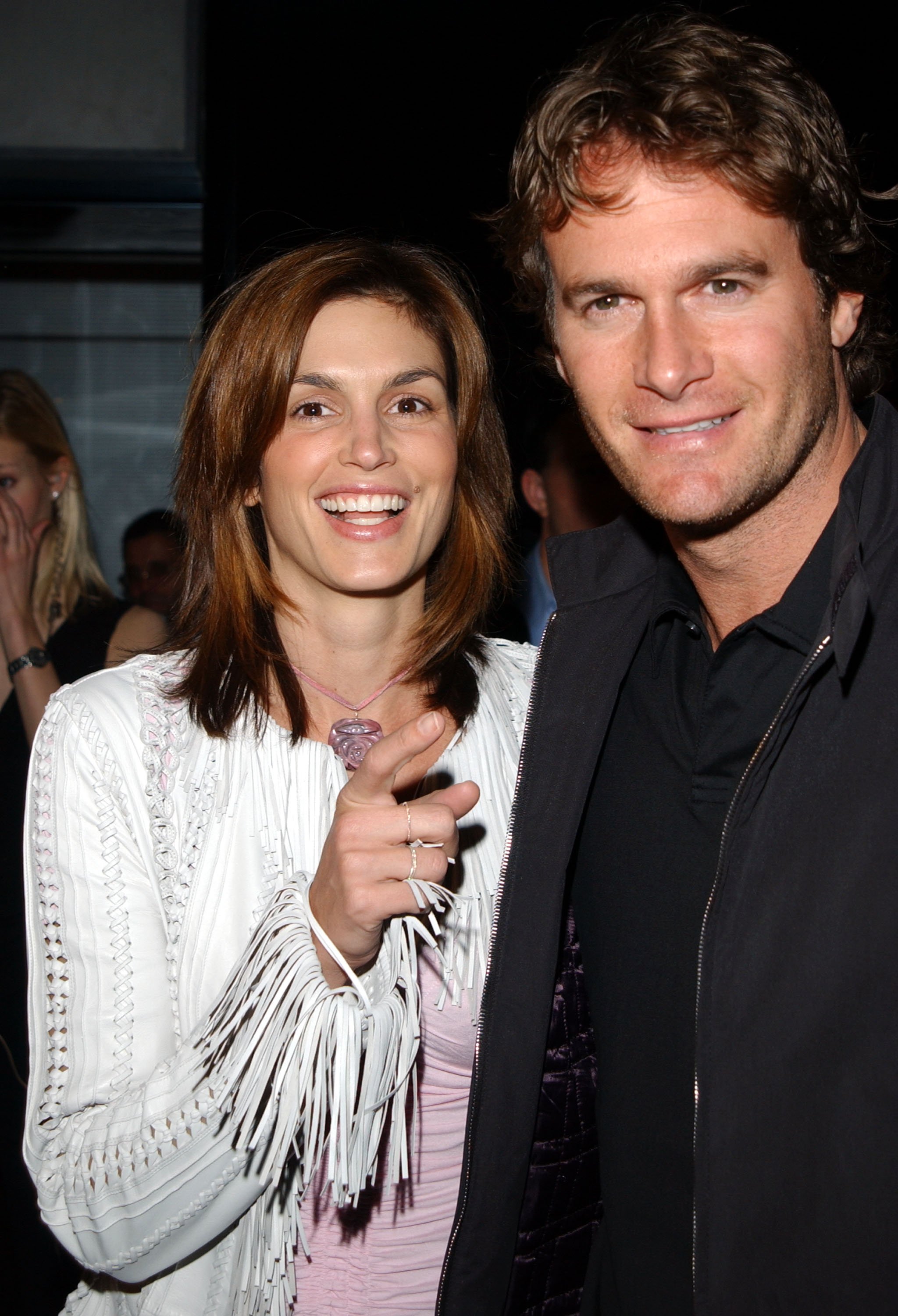 Cindy Crawford and husband Rande Gerber arrive at the Conde Nast Traveler Hot List party at the W Hotel May 1, 2002, in New York City. | Source: Getty Images.
Rande and Cindy had a beachside wedding on May 29, 1998, and have since welcomed two children, Presley and Kaia.
When the couple celebrated their 21st wedding anniversary in 2019, the love they share shined through as Cindy posted a wedding throwback picture with the caption, "Happy to be celebrating this day 21 years ago! Happy anniversary @randegerber. I can't imagine this journey with anyone else. I love you!"
Their journey of twenty-one years started out as friends, and it is one of the reasons why Cindy thinks her marriage to Rande is still going strong. They push each other, but the pair also learned when to give in.
Meanwhile, their two children have grown up and followed in their mother's footsteps, even though they didn't quite plan it that way.
PRESLEY GERBER
Presley planned on going to college and starting a business, but during his senior year in high school, he started modeling.
The experience introduced him to a world he didn't know but liked, and since he believes in doing what makes one happy, Presley put his college aspirations on hold to continue modeling.
In the few years Presley spent modeling, he signed with model agencies DNA Models, Viva Paris, and Viva London, and graced the covers of The New York Times Style Magazine and GQ Style Mexico in 2019.
The youngster also landed an advertising campaign with Hugo Boss in 2019 and regularly features on the runway and in editorial spreads in magazines like The New York Times Style Magazine Singapore.
While Presley loves the traveling that is part and parcel of being a model, he appreciated being able to share it with his younger sister and model, Kaia.
"We're a close family, especially me and my sister, so it's definitely cool," Presley said 2018. "We get to travel together half of the time, so it makes it a lot less lonely."
In 2018, Presley also had the opportunity to work with his mother on the recreation of a Pepsi add that is part of the "Pepsi Generation" campaign.
Cindy starred in the original 1992 commercial, and she returned for the remake along with Presley, which debuted at the Superbowl in February 2018.
"Just as a mother, we drove to work together that day, and we shared the same trailer. And when he was doing his thing, I was just a proud mom watching from the sidelines, trying not to annoy him," Cindy said.
KAIA GERBER
Kaia developed an interest in modeling from an early age and signed with an agency at the age of thirteen. While that might sound young to start a modeling career, Kaia had already gotten used to the industry through her mother.
She walked her first runway for Calvin Klein's spring 2018 show aged sixteen and walked every season since. But due to new rules regarding age limitations in publications such as Vogue, Kaia had to wait until she turned eighteen to grace their covers.
Modeling takes confidence, and so does making yourself heard when you're the youngest in the room. While Kaia has experience with both, the way she got raised made it easier for her.
" My parents never had a "kids' table" and made a point never to isolate my brother and me because of age. If they had friends over, we were always included," Kaia explained. "We were expected to make conversation with whomever we were sitting next to, no matter how old they were, and I think that played a huge role in growing my confidence."
In September 2019, Kaia turned eighteen, and Cindy marked the special day with a throwback picture and a loving message that read, "From this to THIS in the blink of an eye! Happy birthday, @kaiagerber. I'm so proud of the young woman you've become! All the best for the year ahead!"
And Kaia's year ahead started with a bang when she landed on the October cover of British Vogue dressed in a geometric Valentino silk outfit, statement earrings, and a headscarf.
Please fill in your e-mail so we can share with you our top stories!