Prince Harry Cradles Baby Archie While Meghan Markle Kisses Him in Unseen Video Highlighting Royal South Africa Tour
Fans get a glimpse of an intimate moment shared by the Sussexes in a never-before-seen clip from their royal tour of Africa.
The royal tour of Africa was an intimate affair for the Duke and Duchess of Sussex as they not only visited a place to their hearts but went along with their son, Archie Harrison Mountbatten-Windsor. 
As expected, royal fans got their fill of the couple's sweet moments on their 10-day tour of the continent from pictures that circulated the internet. 
However, there were still some heart-melting moments that were saved for the future.
In a sneak peek of an upcoming documentary of Prince Harry and Megan's tour, fans got a glimpse of an intimate moment shared by the family of three, as reported by PEOPLE.
This is so sweet ❤️https://t.co/Rjz4cdtKT1

— OK! Magazine (@OK_Magazine) October 14, 2019
The documentary on ITV titled "Harry & Meghan: An African Journey" showed 5-month-old baby Archie, snuggled in his father's arms while mum Megan planted a sweet kiss on his forehead and stroked his face.
The heartwarming family moment occurred when the royal parents were about to introduce Archie to Archbishop Desmond Tutu and his daughter, Thandeka, for the first time.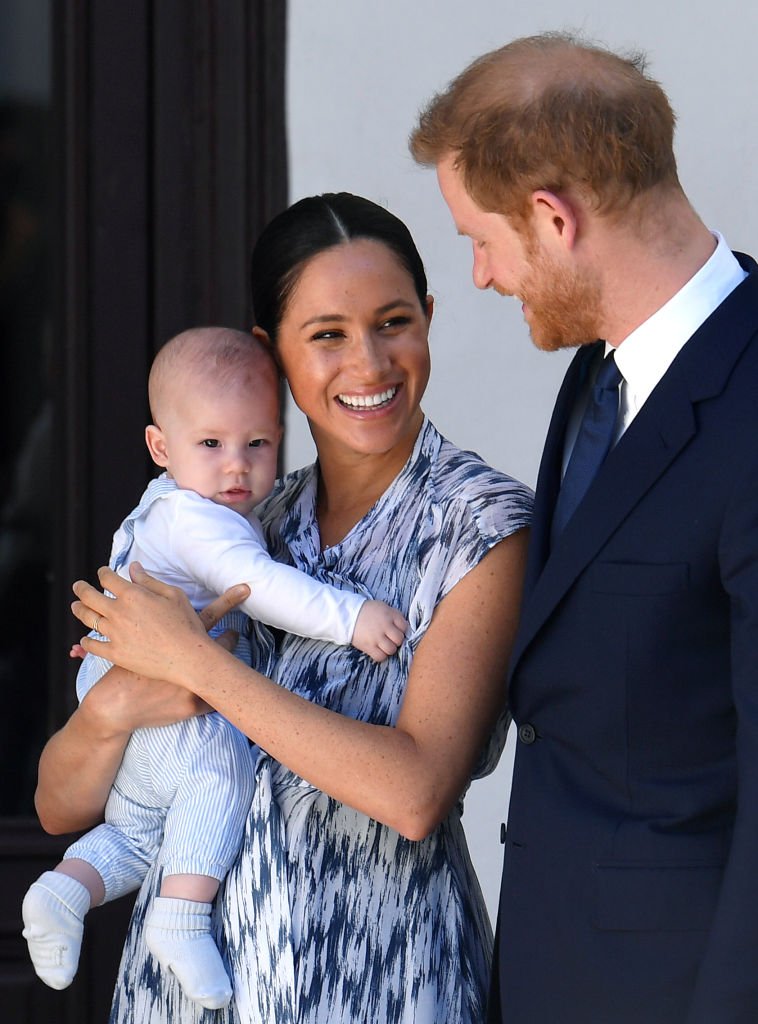 For the engagement, Meghan looked stunning in Club Monaco's Dremah silk dress and black pumps, while Archie stole the spotlight in light blue overalls on white long-sleeves.
Prince Harry, 35, looked dignified in a navy blue suit and black shoes as they all smiled in the short video.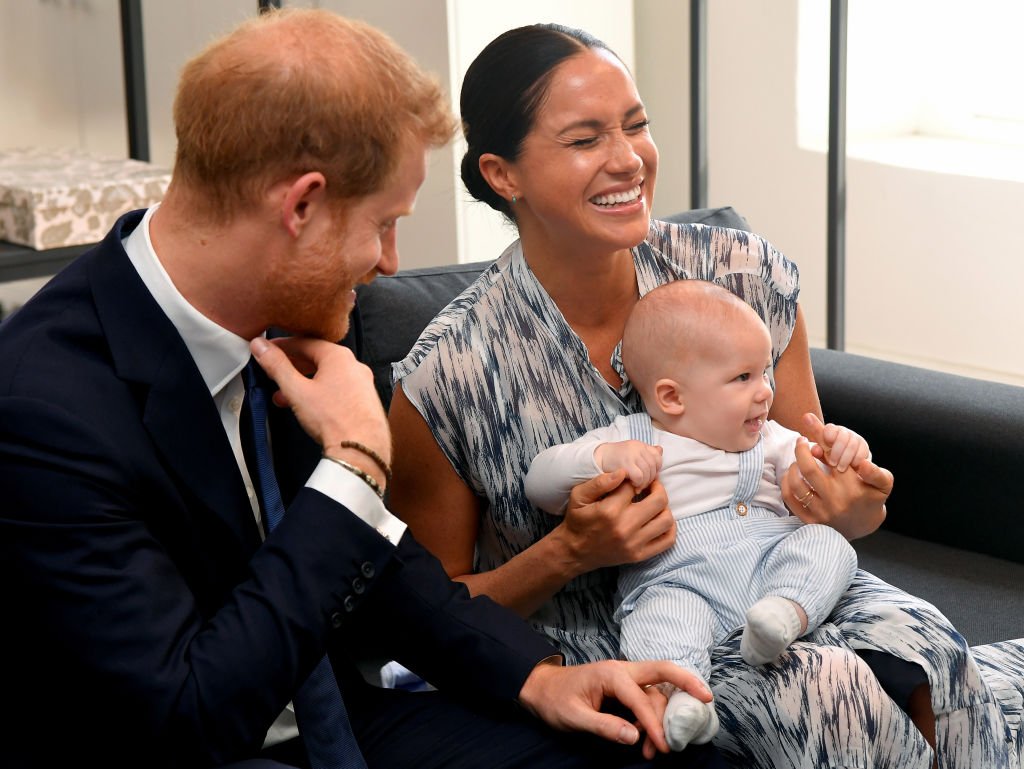 It was Archie's first royal outing, and it was a successful one as the young royal threw no tantrum.
The little royal was the center of attraction as his adorable smile throughout the visit earned him another kiss from the Archbishop at the end, as seen in a photo posted on the Sussex's Instagram. 
Mirror reports that fans were able to pick up on Meghan's adorable nickname for her son from videos shared on the Sussex's Instagram story. 
The doting mother was seen referring to Archie as "Bubba" as they walked down the hall to meet the Archbishop and as she tried to get Archie to wave at the Archbishop.
As seen on the description page of ITV, the documentary focuses exclusively on their tour of Africa as Prince Harry and Meghan speak to news anchor Tom Bradby about the causes dear to their heart. 
It also talks about the challenges they face as a result of public scrutiny and their approach to becoming modern royals.