Kim Kardashian of KUWTK Clashed with Husband Kanye West over Her Provocative Met Gala Dress
Kanye West tries to convince Kim Kardashian not to wear her now infamous 'dripping wet' MET Gala dress. The couple get into a heated discussion over Thierry Mugler's corset design.
On Sunday's episode of "Keeping Up with the Kardashians," Kanye West tries to talk Kim Kardashian out of wearing her MET Gala, Thierry Mugler corset dress, he explains:
"I went through this transition where being a rapper, looking at all these girls and looking at my wife, like, 'Oh my girl needs to be just like the other girls showing their body off."
Kanye, who has become more religious both in his personal life and through his music, reveals his new outlook on life, he says:
"I didn't realize that that was affecting my soul and my spirit as someone who is married and the father of now…about to be four kids. A corset is a form of underwear, it's hot, for who though?"
In the scene, Kim appears visibly annoyed with Kanye's disapproving remarks. It is reported the dress took 8 months to complete and was Mugler's first design in 20 years.
Considering the work that went into the dress, it's no wonder the reality star was not going to give it up that easily she responds:
"So the night before the MET you're going to come in here and say that you're not into a corset vibe? You're giving me really bad anxiety. You knew last night I had really bad anxiety and I don't need any more negative energy and for you say you're now not into me wearing a tight dress."
"You are my wife and it affects me when pictures are too sexy," Kanye says with the hope that Kim would change her mind.
Kanye has always been unapologetically proud of his wife's sex appeal. For years he used to personally tweet sultry and sometimes nude pictures of Kim. However, his sudden change of heart did not sit well with Kim.
"You built me up to be this sexy person and confidence and all this, and just because you're on a journey and transformation doesn't mean I'm in the same spot with you," Kim adds.
Realizing that he is not going to win the argument, a frustrated Kanye storms out of the room, leaving a defiant Kim to say to her friends:
"That's absolutely ridiculous."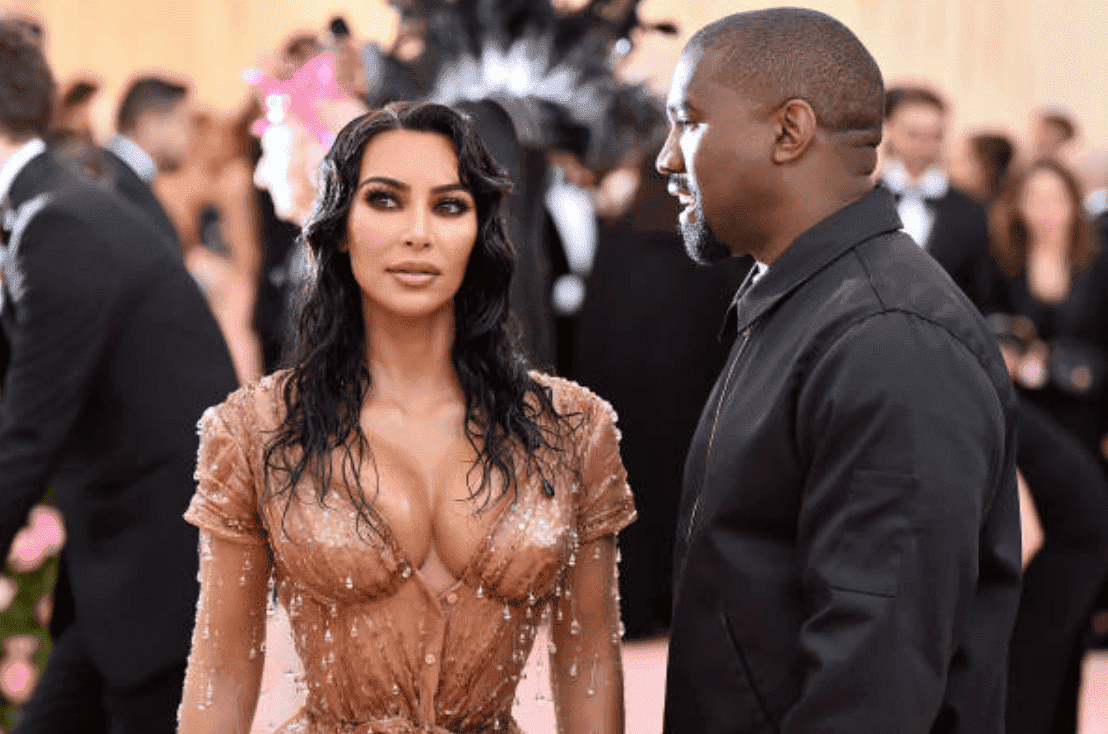 It wouldn't be a reality show if there wasn't a little bit of drama leading up to any big event. Thankfully the couple were able to make peace and they posed together on the MET Gala red carpet. 
Proving that she made the right decision by wearing the dress, it is reported by Page Six, Kim's dress was the most talked about outfit of the night.