Howard Stern Shares a Kiss with Ellen DeGeneres during First-Ever Appearance on Her Show
Fans of Ellen DeGeneres were in for a whole new kind of surprise during a recent episode of "The Ellen DeGeneres Show," all thanks to actor Howard Stern. 
Ellen DeGeneres has a reputation for scaring people and surprising them in the most brilliant ways, but what she did on a recent episode of her show was something that no one had expected. 
When Howard Stern decided to take the media's attention off of Ellen following a scandal, he did something that even Ellen hadn't thought of during her wildest dreams. 
HOWARD'S PLAN TO MAKE HEADLINES
The actor suggested Ellen take a picture with him to channel the media's attention elsewhere, but the proposition had a catch to it--she had to kiss him on the lips! 
Stern inquired when was the last time the host, who is openly gay, had kissed a man.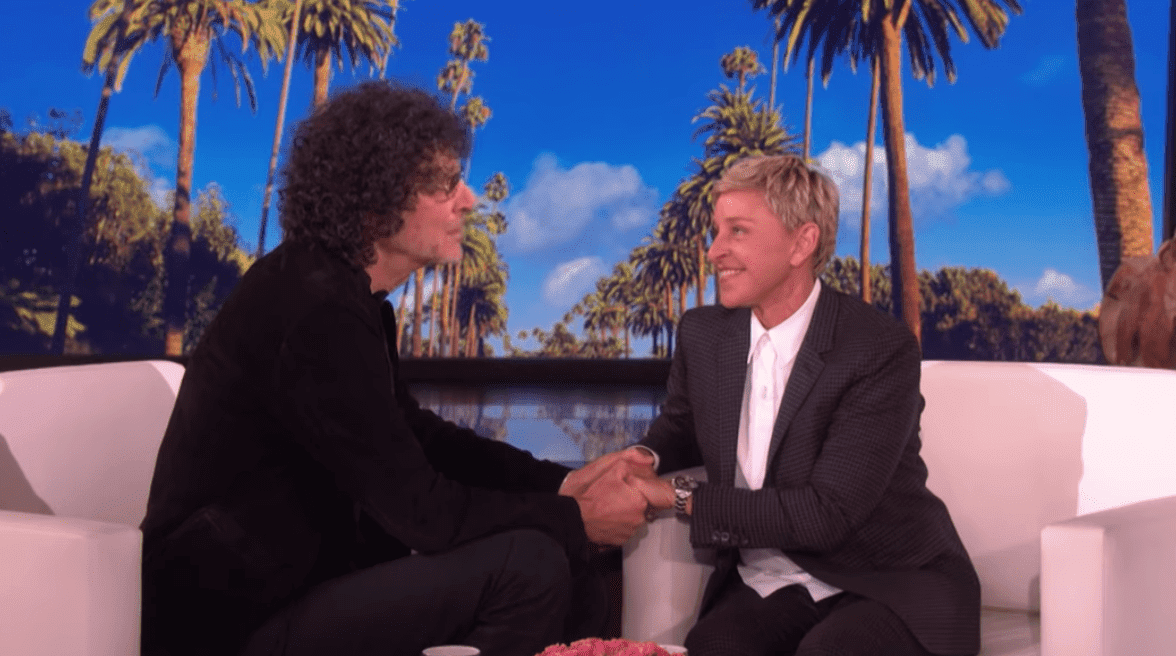 "When was the last time you kissed a guy — like this, I mean, romantically? When was the last time?"
Ellen thought it was a great idea, and to her fans' delight, she agreed to pull off the stunt. The duo held each other's hand and slowly inched towards one other to share a sweet lip kiss.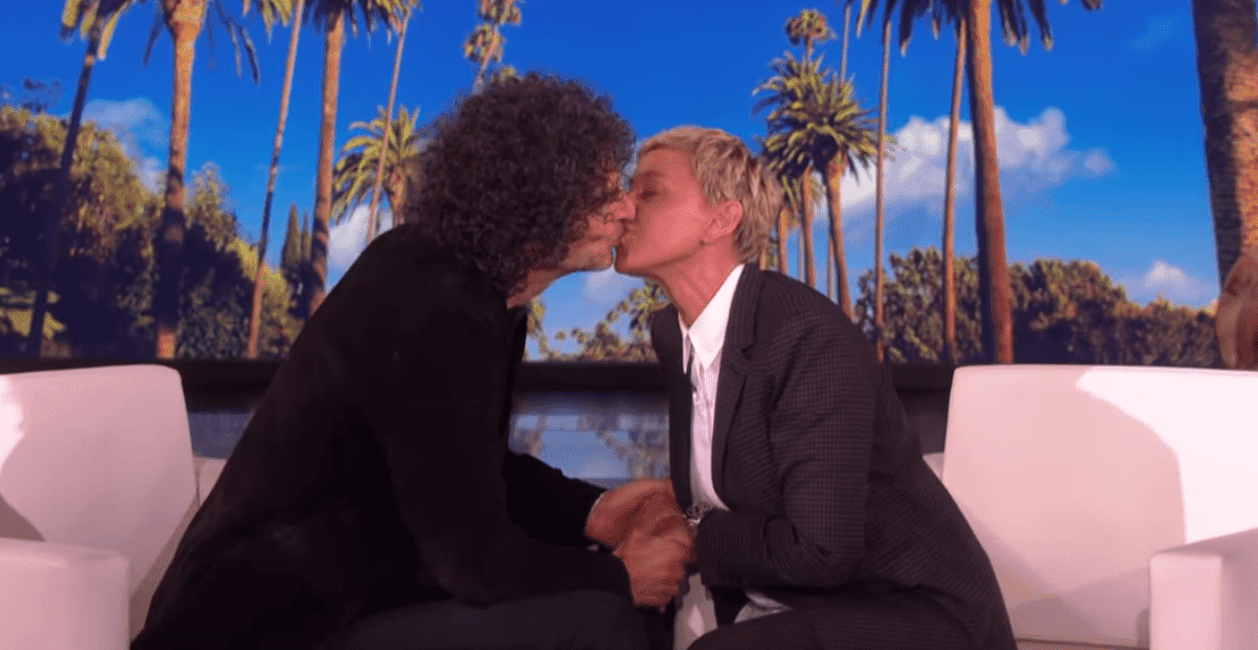 After the kiss, Stern teased the host, saying that he thought there was tongue involved during the kiss. 
"Wait a second — there was — I think there was tongue. I felt you pushing a little!"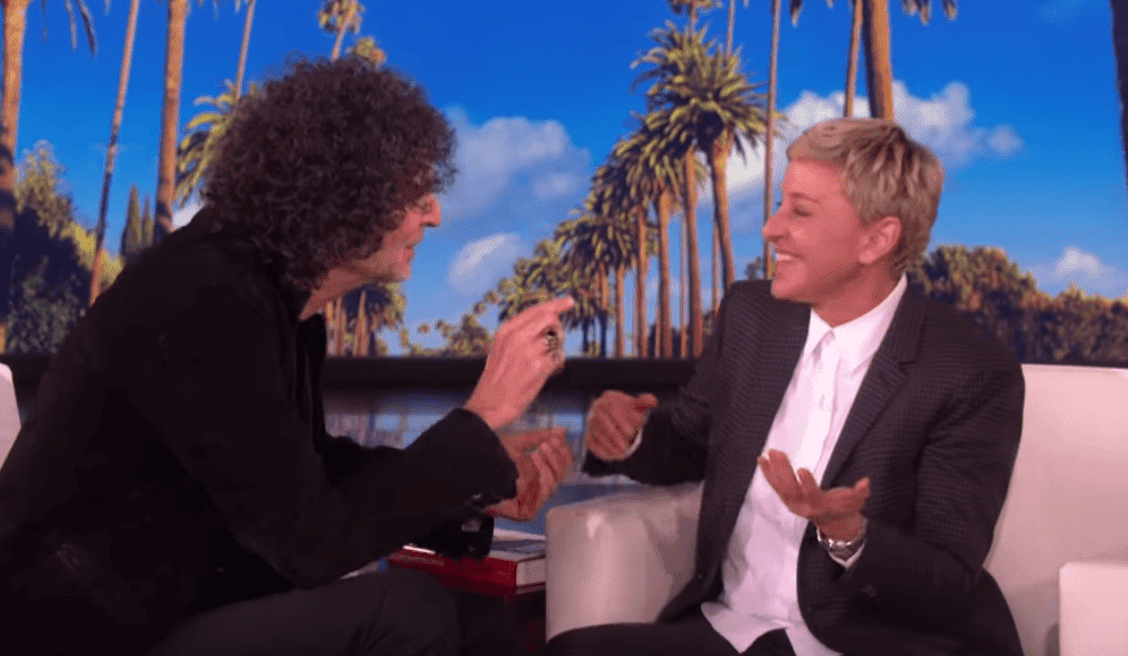 Ellen exclaimed that there was no tongue involved. "I'm a married man," said Stern to which Ellen replied by saying that she is a married woman, too. 
The actor's wife Beth was sitting in the audience section as she laughed and clapped after her husband kissed Ellen.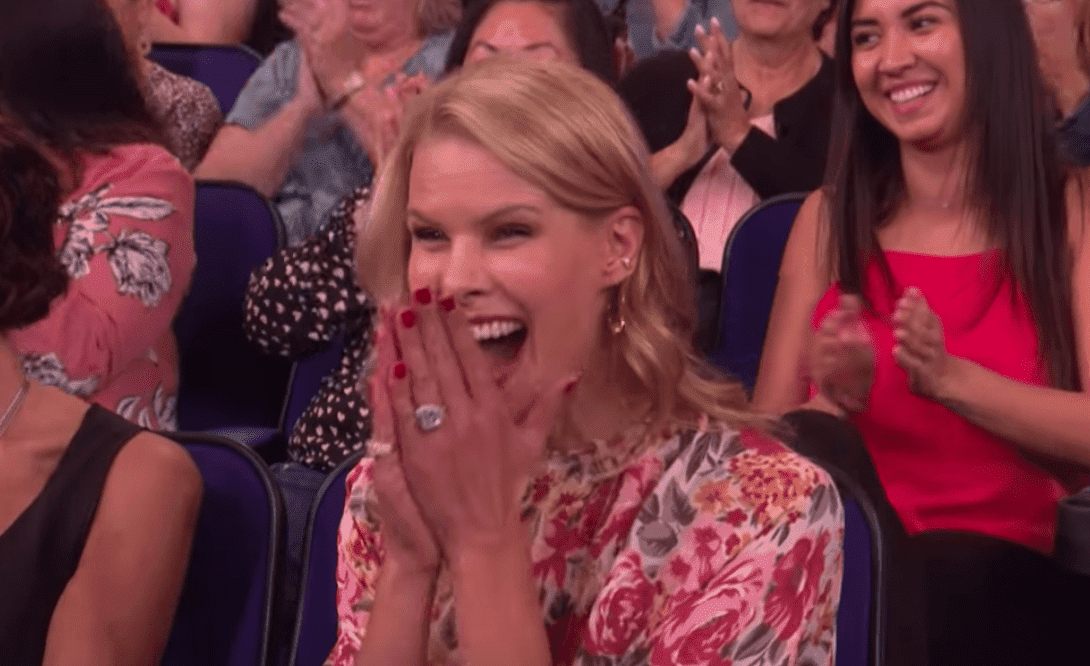 HOWARD AND HIS WIFE BETH RENEW THEIR VOWS
The kiss, although phenomenal, wasn't the only highlight of the day. Stern and his wife Beth got remarried in Los Angeles in a surprise wedding that aired on the show. 
The couple had agreed to tie the knot again after Stern proposed to his wife again on "Jimmy Kimmel Live!"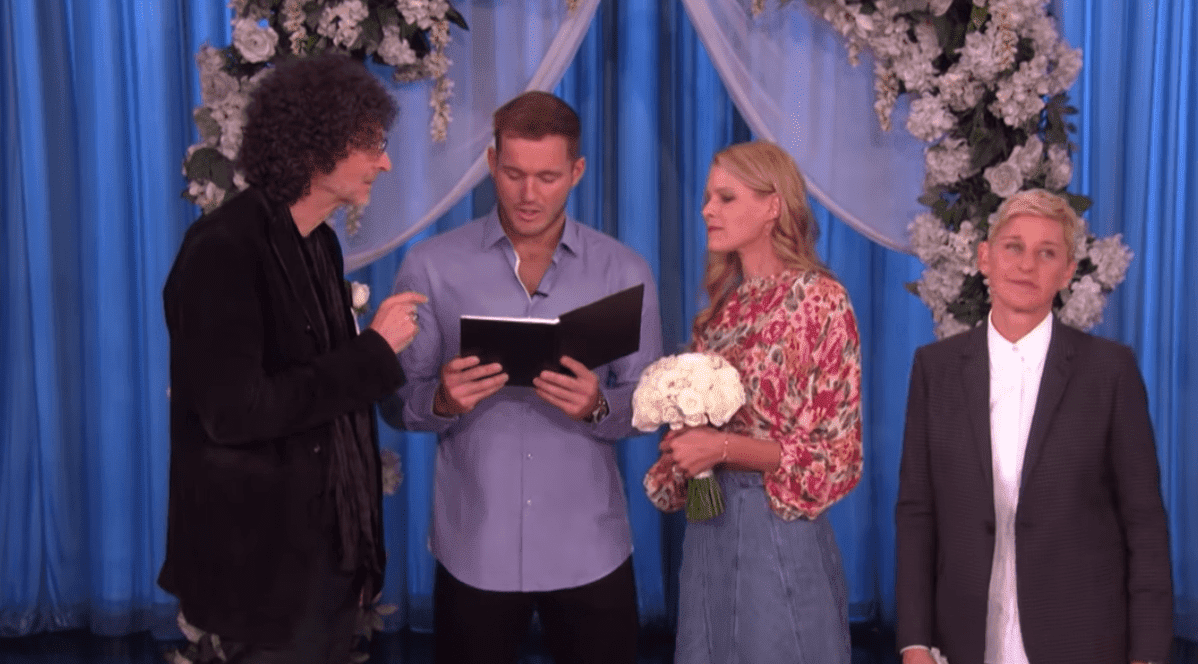 It was no surprise that Ellen wanted to make the whole affair more interesting. She invited the former "Bachelor" star Colton Underwood to officiate the ceremony. 
After saying their vows that involved a commitment to watch "The Bachelor" in bed with one another for the rest of their lives, the couple kissed and sealed the deal.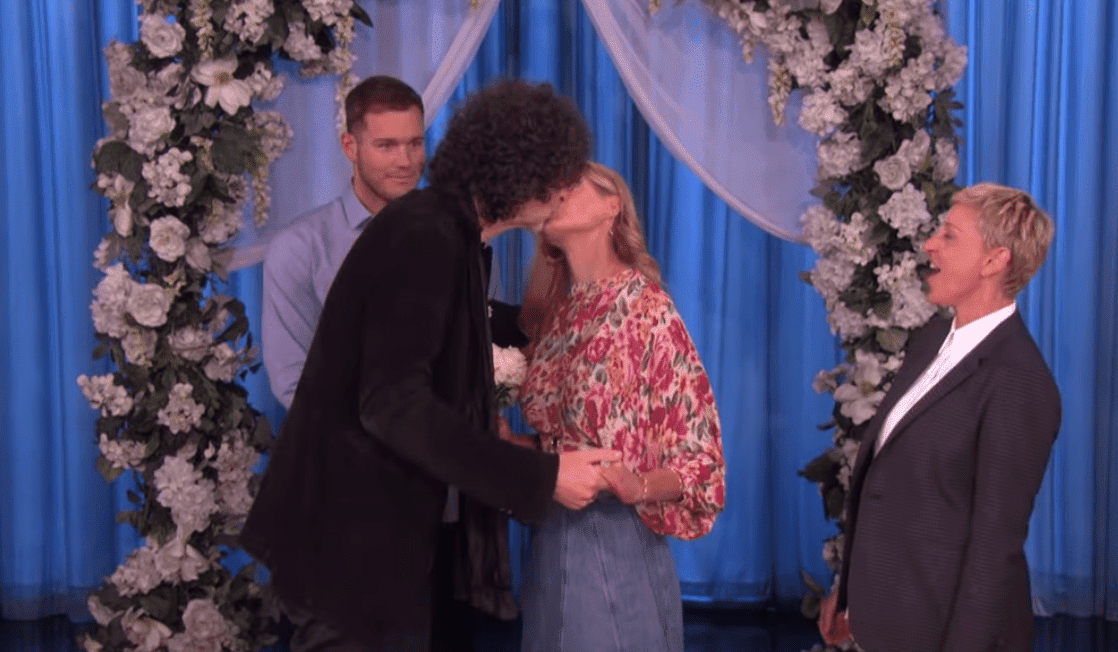 Beth even tossed a bouquet into the audience. Stern was longing to remarry Beth but she believed that vow renewal brings bad luck.