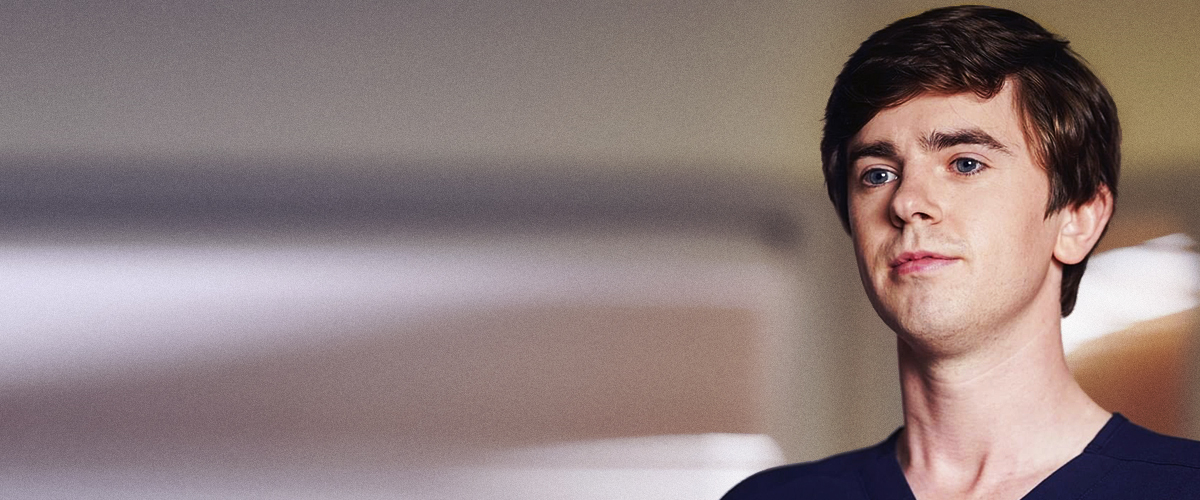 instagram.com/thegooddoctorabc
'The Good Doctor' Fans Cry Happy Tears When Real-Life Couple Who Play Glassman and Debbie Tie the Knot

The most recent episode of "The Good Doctor" left fans crying happy tears as they watched a real-life married couple pretend to do it all over again on their favorite show.
Wedding on television can be extremely moving when fans are invested emotionally in a series. In "The Good Doctor," the ceremony between Glassman and Debbie was that much more touching because the actors who play the characters are actually together in real life.
The occurrence is a rare one in Hollywood. While some celebrity couples work together before dating later on or the other way around, it's unusual to see a long-lasting couple actual do a wedding scene. A snippet from the show is found below.
After talking to Murphy, Glassman ran out on his marriage to Debbie
The last episode of "The Good Doctor" showed us as Richard Schiff, who plays Glassman, gets cold feet in a City Hall after hastily deciding to marry Debbie, played by his wife Sheila Kelley.
None other than Dr. Shaun Murphy caused Glassman to abandon his future wife by going through a bizarre list of things in common Murphy shares with his own new girlfriend Carly.
Glassman realizes he doesn't know about Debbie some of the things Murphy knows about Carly. Thankfully, he comes to his senses soon enough and explains his fear of another failed marriage to Debbie.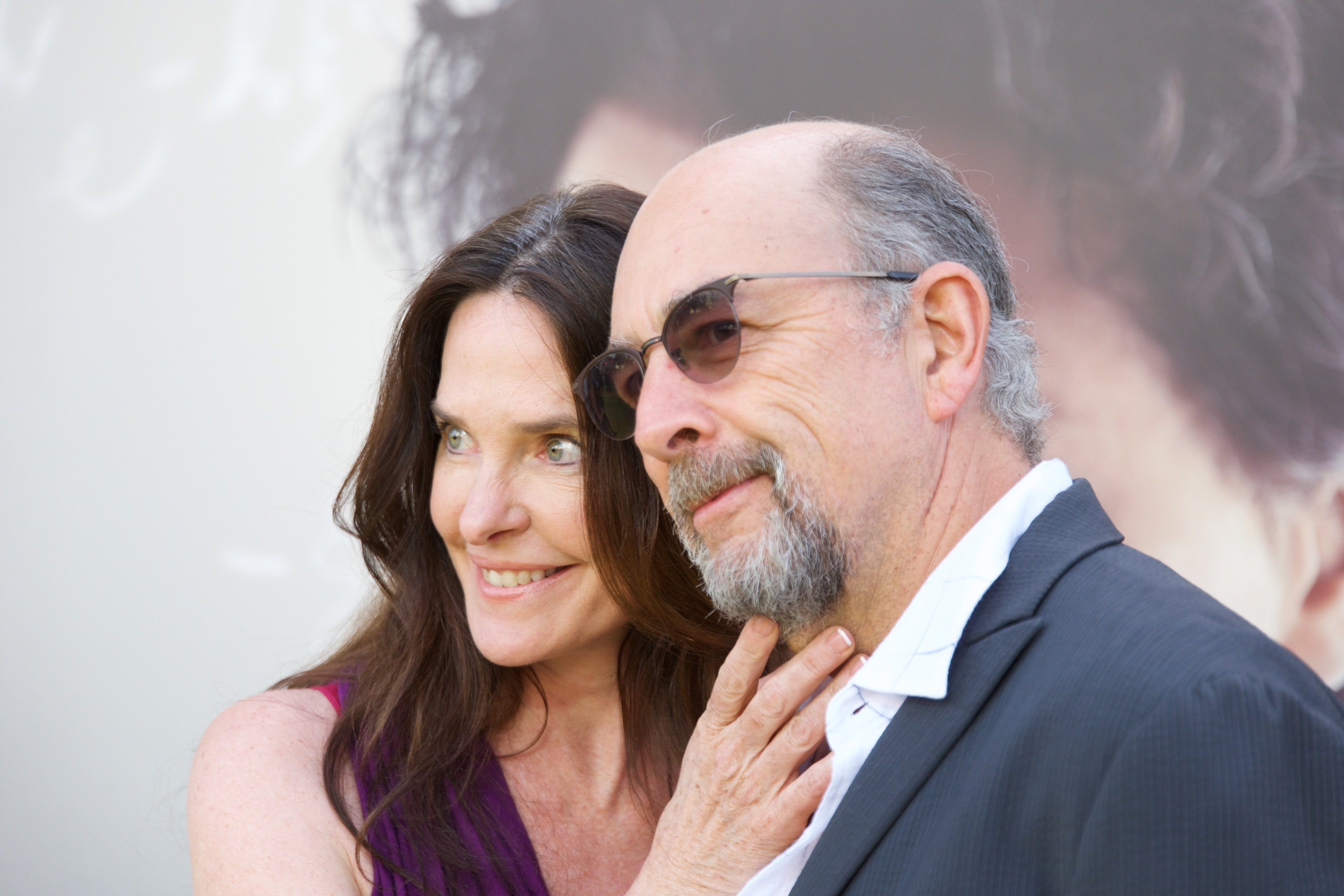 Sheila Kelley and Richard Schiff attend the premiere of National Geographic's "Genius" in Los Angeles on April 24, 2017 | Photo: Getty Images
Murphy doesn't know how to handle his hand-holding situation
Amid Glassman's dilemma, Murphy is busy trying to figure out how to deal with the situation of Carly wanting to hold hands. The shared intimacy makes him uncomfortable, and at first, he doesn't want to tell her.
Eventually, the two talk it out, but it doesn't end so great. Murphy refuses to give in, so Carly lets it go. Park later informs Murphy that that's not a good thing.
Murphy may have won the battle, but in the long-term, he'll lose Carly altogether. When the new couple accompanies Glassman and Debbie to the City Hall, they kind of fix things by rubbing arms — a unique compromise.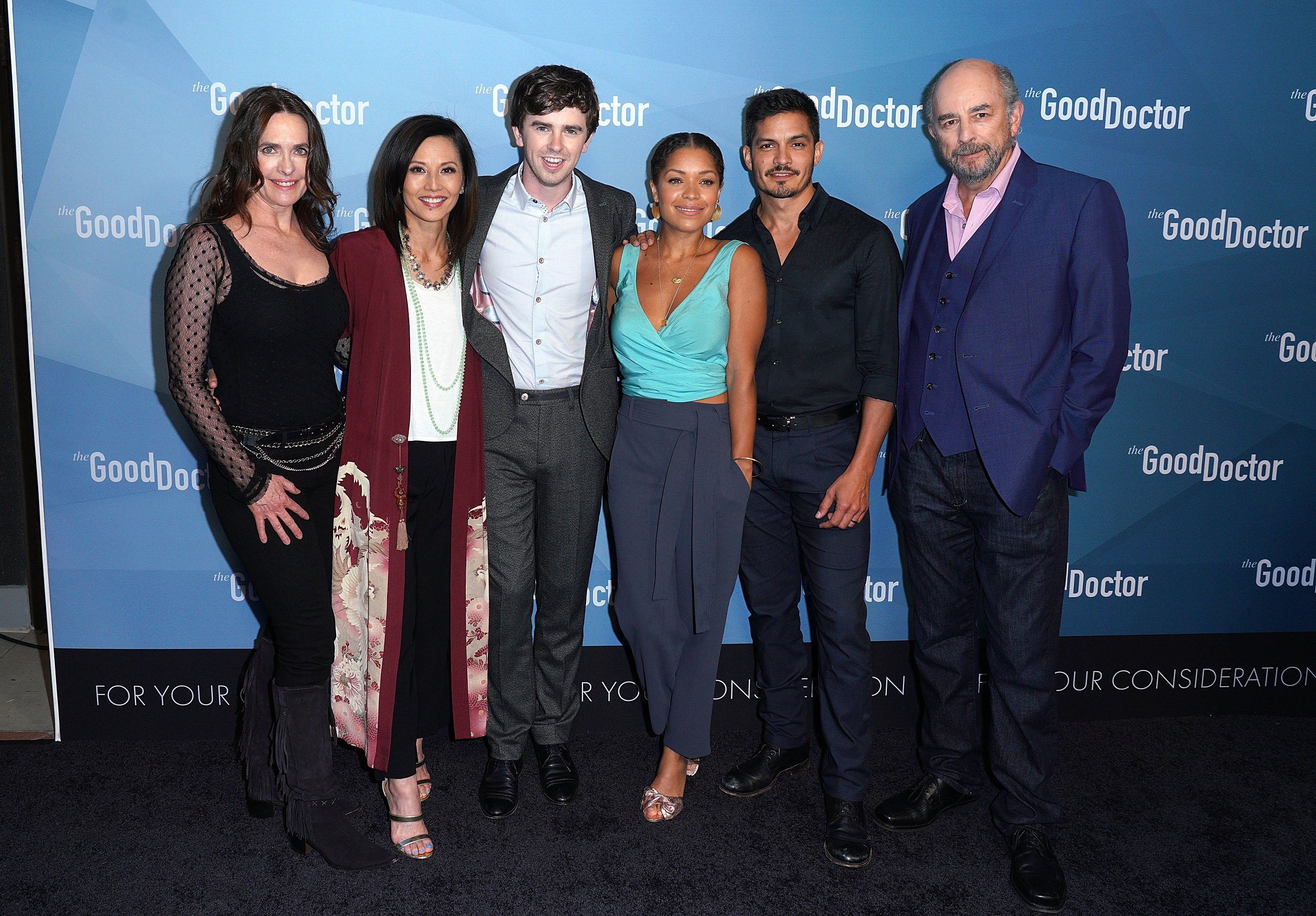 The cast of "The Good Doctor" attends the For Your Consieration Event in Culver City, California on May 22, 2018 | Photo: Getty Images
The simple but sweet ceremony was a unique experience for the real-life couple
The small ceremony was as sweet as can be, with Debbie dressed in a sleeveless white dress with a flowered crown on her head. Glassman wore a suit with a bowtie.
One fan said:
"This must have been an amazing scene, cause they actually married in real life!!! and to do this all over again! so precious!!!"
Schiff and Kelley first met during auditions for 1983's "Antigone" and were together for over a decade before getting married in 1996. They have two children, Gus Schiff and Ruby Christine Schiff.
It drew some fans to tears and others to leap for joy
We're not sure how close the television wedding was to their real-life wedding, but it was heartwarming enough to make some fans cry. "We're not crying, you are!" said one person.
Another fan made a similar joke. "I'm not jumping, I'm leaping," he said. Elsewhere, some people were more focused on Murphy and Carly's developments.
"Carly and Shaun are adorable together!!" a fan named Lauren wrote. Another said they "love how Carly is so patient with Shaun." Others hoped that Lea would come back soon.
Glassman and Debbie are both established in Hollywood
In the meantime, it will be interesting to see how Glassman and Debbie's characters develop with their new relationship status. If their real relationship is anything to go on, it looks promising.
The two already have shared interests in Hollywood. Glassman, though, began his career as a director. He went on to act in huge films like "Ray," "Man of Steel," and "The West Wing."
Kelley starred in smaller films including "Secrets and Lies," "Matchstick Men," and "The Guest" before making her way onto the Korean-inspired series which has captured hearts everywhere.
Please fill in your e-mail so we can share with you our top stories!