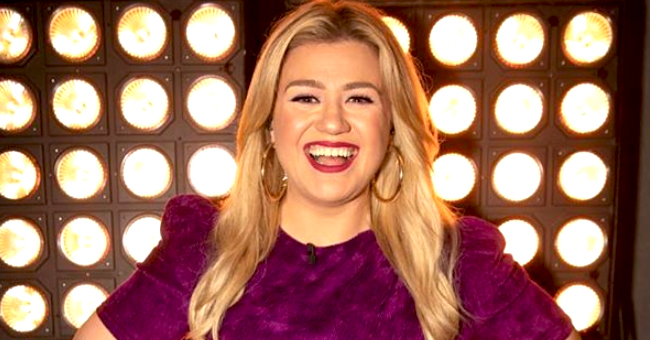 instagram.com/kellyclarkson
Kelly Clarkson Shares New Photos of Herself in Stunning Dresses, Showcasing Looks from Her Talk Show
Singer Kelly Clarkson interests her fans by sharing some new adorable pictures on her Instagram page, and most couldn't stop gushing about how lovely she looks.
Despite being a busy woman, working as a singer, coach, talk show host, and most importantly a mother, Kelly still finds some free time to please her fans with sweet and beautiful pictures.
"It's basically about how we cook our food, non-GMO, no pesticides, eating really organic"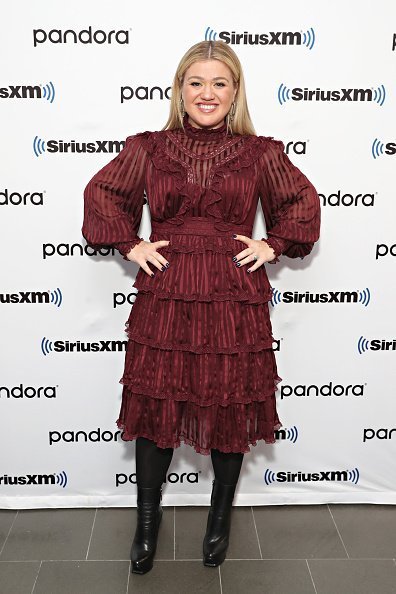 Singer Kelly Clarkson at the SiriusXM Studios on September 9, 2019 | Photo: Getty Images
CLARKSON SHARED FIVE ADORABLE IMAGES
Sharing a total of 5 pictures from "The Kelly Clarkson Show," the host wore different designer outfits in each image and made sure to look stunning in them.
First, she had on a purple gown, a black belt around her stomach, a few pieces of jewelry, black boots, blond hair, and also she wore a beautiful smile on her face.
In the second picture, Kelly opted for a black gown, buttoned all the way down. She also rocked black boots with gold star designs all over it.
Another image showed her adorned in a colorful dress with cheetah prints all over it.
"Last week's looks on @Kellyclarksonshow #KellyClarksonshow" Kelly wrote, before listing the different designers, she wore in the five pictures.
HER FANS' REACTION TO HER LOOKS
Kelly's fans were quick to pen down lovely comments under their "queen's" post. A fan wrote, "Love all your looks." Another person wrote, "love the purple dress, but you rocked every outfit perfectly. Keep working it @kellyclarkson."
"I love you Kelly, you are awesome! You are kind, smart, kind, talented and so funny! Also beautiful," wrote a third fan.
WHAT CLARKSON HAS TO SAY ABOUT HER NEW LOOKS
In case you are wondering if Kelly got her cute figure from the gym, the answer is no. In a red carpet interview with Extra, she revealed that she does not work out.
"I literally haven't worked out at all!" Clarkson said, "I think people think I'm working out and I'm like, 'Don't think I'm going to come play some sport!'"
She also wrote on twitter how she is not a fan of the gym.
"I'm sweaty, red, and not any thinner…. people say it's good for your heart.... but people also say red wine is good for your heart. I mean, I'm just stating facts here people. Who am I to ignore science?!"
When asked how she lost weight, Clarkson gave all the credit to a book, "The Plant Paradox" by Steven R. Grundy.
"It's basically about how we cook our food, non-GMO, no pesticides, eating really organic," she said. Clarkson read the book for medical reasons; she told Extra:
"I did it for this autoimmune disease that I had and I had a thyroid issue, and now all my levels are back up. I'm not on medicine anymore because of this book."
The gorgeous singer in 2017 told DailyMail, "this is who I am and I'm happy. Happy looks different on everyone."
Please fill in your e-mail so we can share with you our top stories!