Matt Roloff of LPBW Shares Photo from His Painting Date with Girlfriend Caryn Chandler and Friends
"Little People Big World's" Matt Roloff posts a picture of himself and his girlfriend, Caryn Chandler, on a double painting date with their friends, Bob and his wife, Jody.
Earlier today, Matt Roloff uploads a seemingly fun picture on his Instagram page, showing off himself, Caryn, Bob and Judy in aprons, holding paintbrushes and smiling into the camera.
The photo was captioned:
"We all took a break from the crazy hectic pumpkin season to do a Monday night painting class... my friend since 7th grade ...cowboy Bob... (and wife Jody) traded in his cowboy hat (for just one night) for a paint apron."
Several people hit the like button and dropped comments. One fan said:
"What a fantastic time well spent with friends!!!!"
Another fan said:
"I'm so happy that you and @carynchandler1 have such a wonderful life together ? God bless!"
Another added:
"Carynchandler1...has brought so much fun to your life, Matt! I love that you and Amy have found a partner that brings joy to your soul. Loving the smiles on all your faces!"
Matt and Caryn have been together for quite some time now, and of course, it took a while for his kids and his ex-wife to warm up to her. Although the family have finally warmed up, some of his fans aren't exactly on Caryn's side.
On Matt Roloff's birthday, Caryn Chandler took to Instagram to wish the "Little People Big World" star a belated birthday. In her caption of the post, the doting girlfriend revealed how she would celebrate his big day. She wrote,
"That smile tho … ? My guy is having a birthday today — he wanted something low-key, so I'm cookin' up a Tri-Tip dinner. Happiest Birthday to you, Matthew James." *Cue the awws!"
Not all the Roloff's fans were pleased with the relationship and some took to the comment section to defend Amy (Matt's ex-wife) One fan wrote,
 "Same old same old. Older man and younger woman. It's always for the money. When will these men wise up? And why do all the women stick up for a man that left his wife for another woman? No haters, please. We, women, have to stick together."
However, the couple seems to be unbothered with all the negativity and are only growing stronger.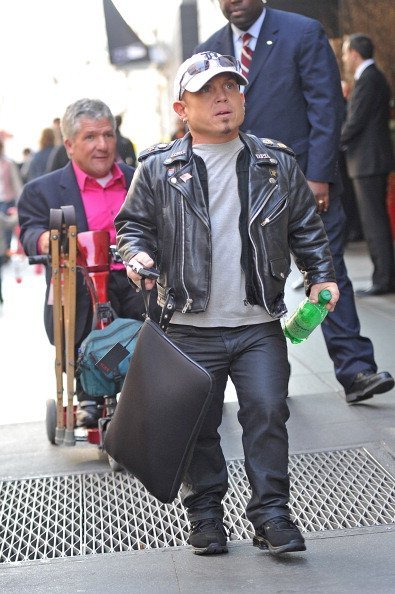 Now that Caryn is practically a part of his family, most fans are wondering when are they going to tie the knot? 
A fan of "Little People Big World" once asked Caryn, "Marriage?" to which she replied saying, "not yet." This answer, although not a definite yes, most likely suggests they would be married eventually.