Tami Roman Says Hives Kept Her from 'Basketball Wives' Reunion in a Now-Deleted Tweet
Tami Roman did not attend the "Basketball Wives" reunion that held recently but still had her name dragged afterward. In a now-deleted tweet, the star revealed that it was God who made her miss the reunion. 
The first part of the reunion of "Basketball Wives" has come and gone and left in its wake some form of controversy involving the name Tami Roman.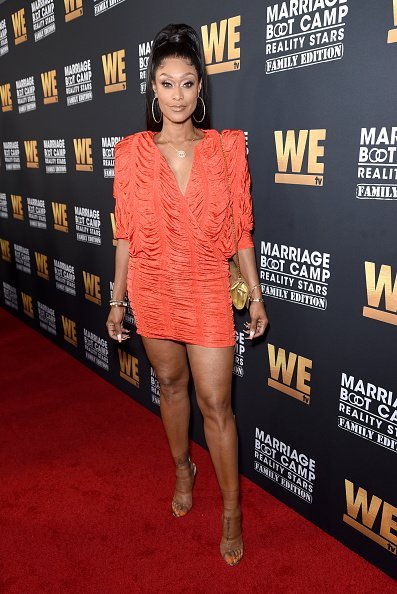 The star took to Twitter to clear her name from the misconceptions concerning her absence from the reunion, though she later deleted the tweet.
I DID NOT REQUEST TO BE ON A SEPARATE STAGE, ROMAN STATED
Tami Roman failed to attend Part 1 of the "Basketball Wives Reunion," but still had her name mentioned in the reunion's aftermath.
This was as a result of what transpired during the event. The reunion's host, Marc Lamont Hill was trying to make Ogom "OG" Chijindu okay with being asked to sit in a part of the stage separate from the other members of the cast.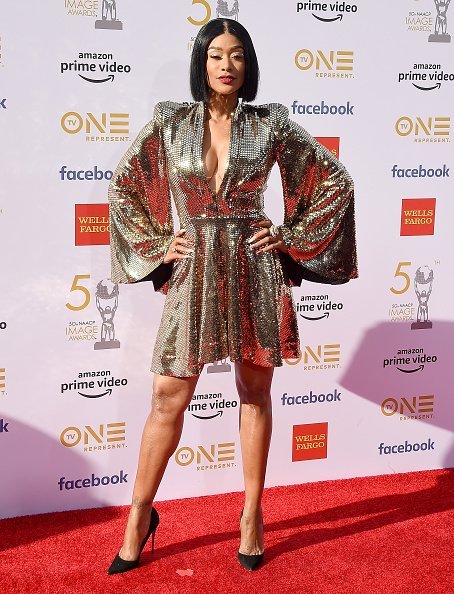 To convince Ogom, Marc Lamont told her that it was Tami's wish to sit separately from the other cast members. He said:
"Tami asked for a separate set, so they want you (Ogom) on the same set as Tami."
Tami was watching the reunion back home, and at hearing the words Marc had spoken, she immediately went on to Twitter to post a denial of the claims that she wanted a separate seat from the cast.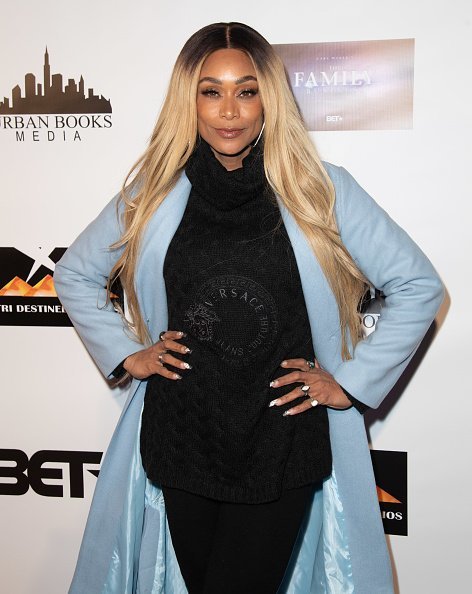 In her tweet, she said she didn't request to be put on a separate stage and was told that is how it was going to be set up.
She added that she didn't want to attend the show anyway, but asked that she shouldn't be lied about, and used as a cover-up for the actions done on the reunion. 
MARC APOLOGISES TO TAMI ROMAN
Marc Lamont later caught sight of Tami's tweet and swiftly responded to it. He thanked her for clarifying the issue, and also explained that he was told that she had wished for a separate set, and would never report something false. He ended by apologizing to her.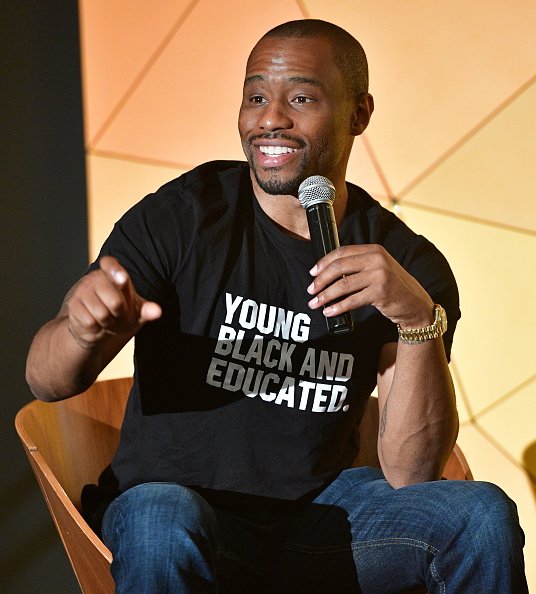 Tami also responded to Marc's tweet, saying she was glad to have cleared things up. She narrated how she had requested not to attend the reunion and was turned down.
She also requested to have "Draya" and pre-tape with Marc and was also turned down. She narrated how she was told about the stage arrangement three weeks to the show and added that God blessed her with hives, making her unavailable to attend. 
Boy I'm seeing the lies & I wouldn't comment but don't include me in them. I did NOT request to be on a separate stage. I was TOLD that's how it would be set up. However I didn't attend anyway, but don't lie on me to try & make your actions make sense #BBWLA #ImTired

— IG: @TamiRoman (@TamiRoman) October 10, 2019
TAMI'S FANS APPLAUD HER FOR CLEARING THE AIR
Many of Tami's fans reacted to her tweet and gave her kudos from bringing things to light. One of the fans tweeted:
"That [expletive] crazy Tami I'm so disappointed where this show has gone but @TamiRoman I wish you the best. You did right by leaving."
"But God blessed me with the hives 5 days before" you Got to love @TamiRoman ."
The 8th season of "Basketball Wives" would be Tami's last after she ended her ties with the show. She had a limited role this season and hardly filmed with the other ladies, especially avoiding Evelyn Lozada.