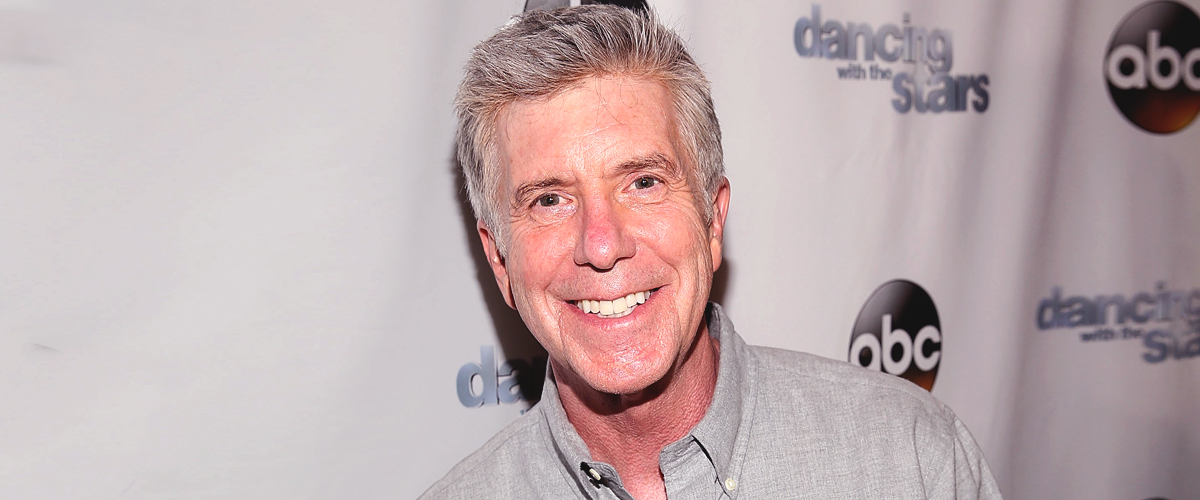 GettyImages
Meet Tom Bergeron's Wife of 37 Years Who Stays Away from the Cameras
"Dancing with the Stars" long-time host Tom Bergeron has been married for 37 years, and yet, his wife has never joined him on a red carpet and is rarely seen out and about or in any photos. It seems like Mrs. Bergeron is not a fan of the spotlight.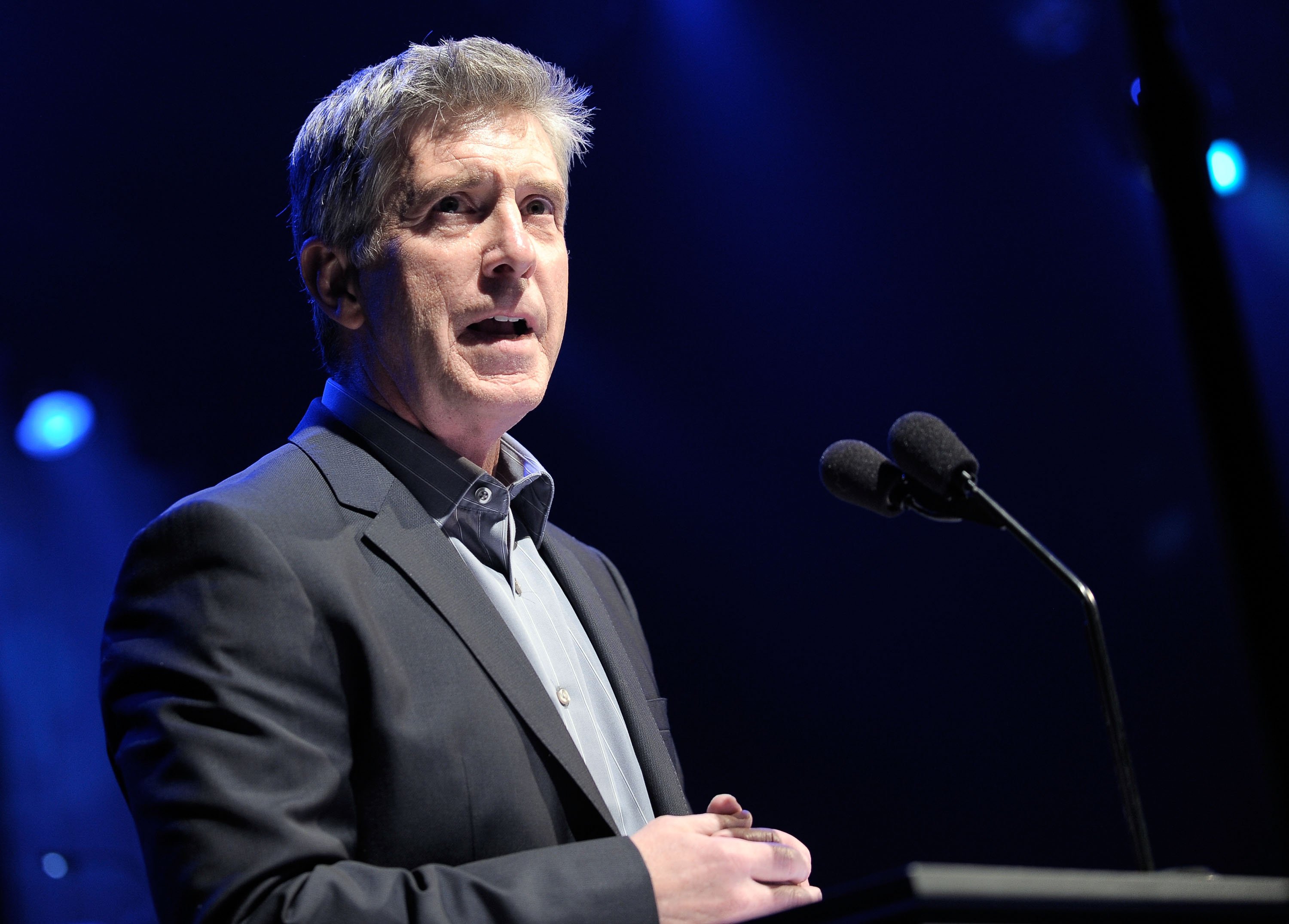 Tom Bergeron speaks onstage during UNICEF Playlist With The A-List at El Rey Theatre on March 15, 2012 | Photo: GettyImages
Tom Bergeron's career
Tom Bergeron, born in Massachusetts, started his career in the entertainment industry at 17 as a disc jockey at WHAV, a local radio station.
Being one of the youngest DJs ever at the station gave him the chance to work his way up, and soon after, Bergeron was widely popular among the audience.
He hosted several radio shows before landing his first TV hosting gig at the "Granite State Challenge," a local game show on New Hampshire Public Television.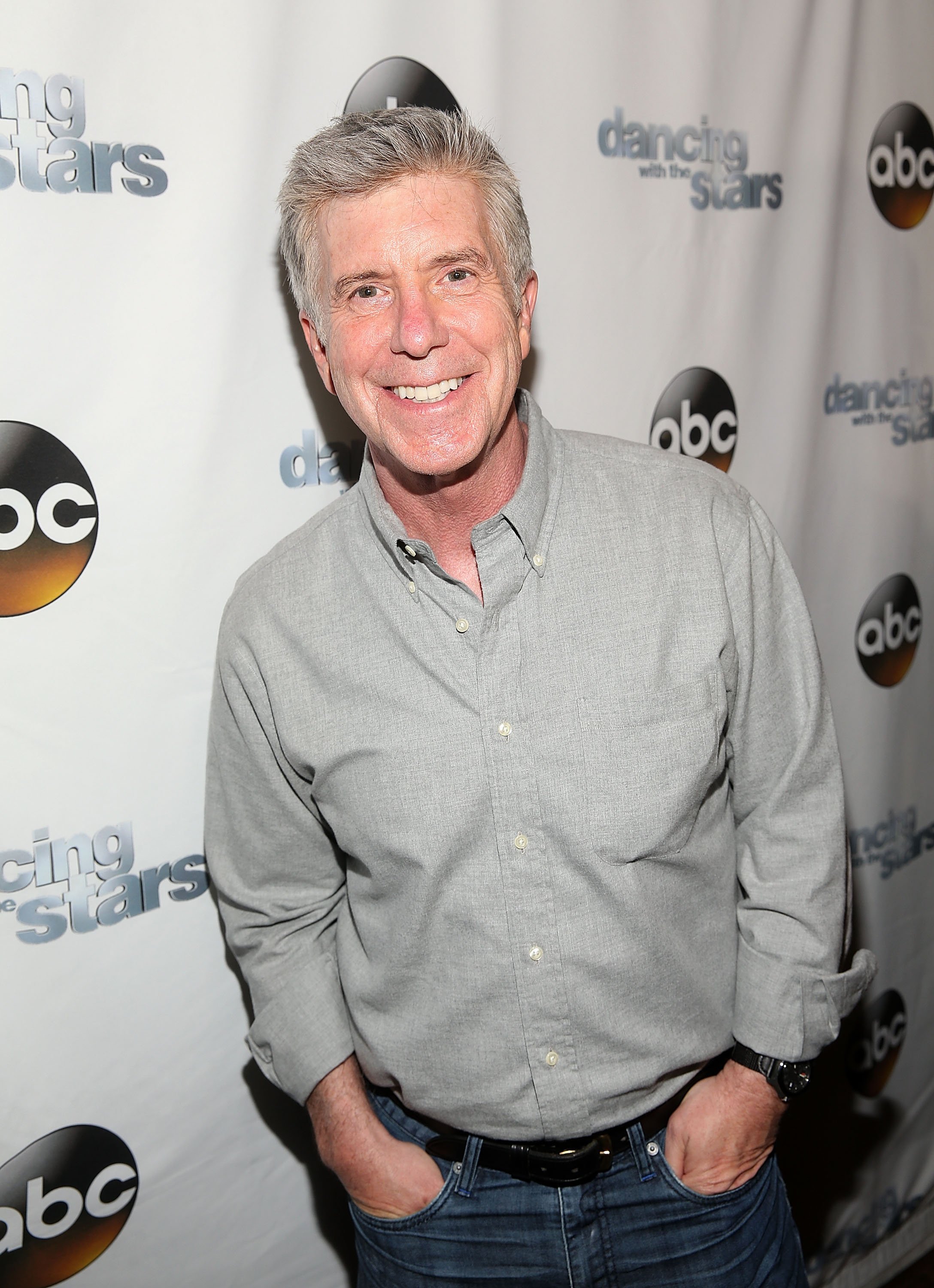 Tom Bergeron at the "Dancing With The Stars" Semi Finals Celebration on May 16, 2016 | Photo: GettyImages
Later, he joined WBZ-TV and became a contributor to "Super Kids" and hosted a series of brief informational segments known as "4 Today," which aired every 30 minutes during the network's daytime programming.
In 1984, Bergeron became the host of the "Lottery Live," and three years later, he added "People Are Talking" to his hosting duties.
In the early '90s, Bergeron was given his own radio show, "The Tom Bergeron Show," and as his popularity kept growing, he leaped local to national television on FX's "Breakfast Time," which later moved to FOX.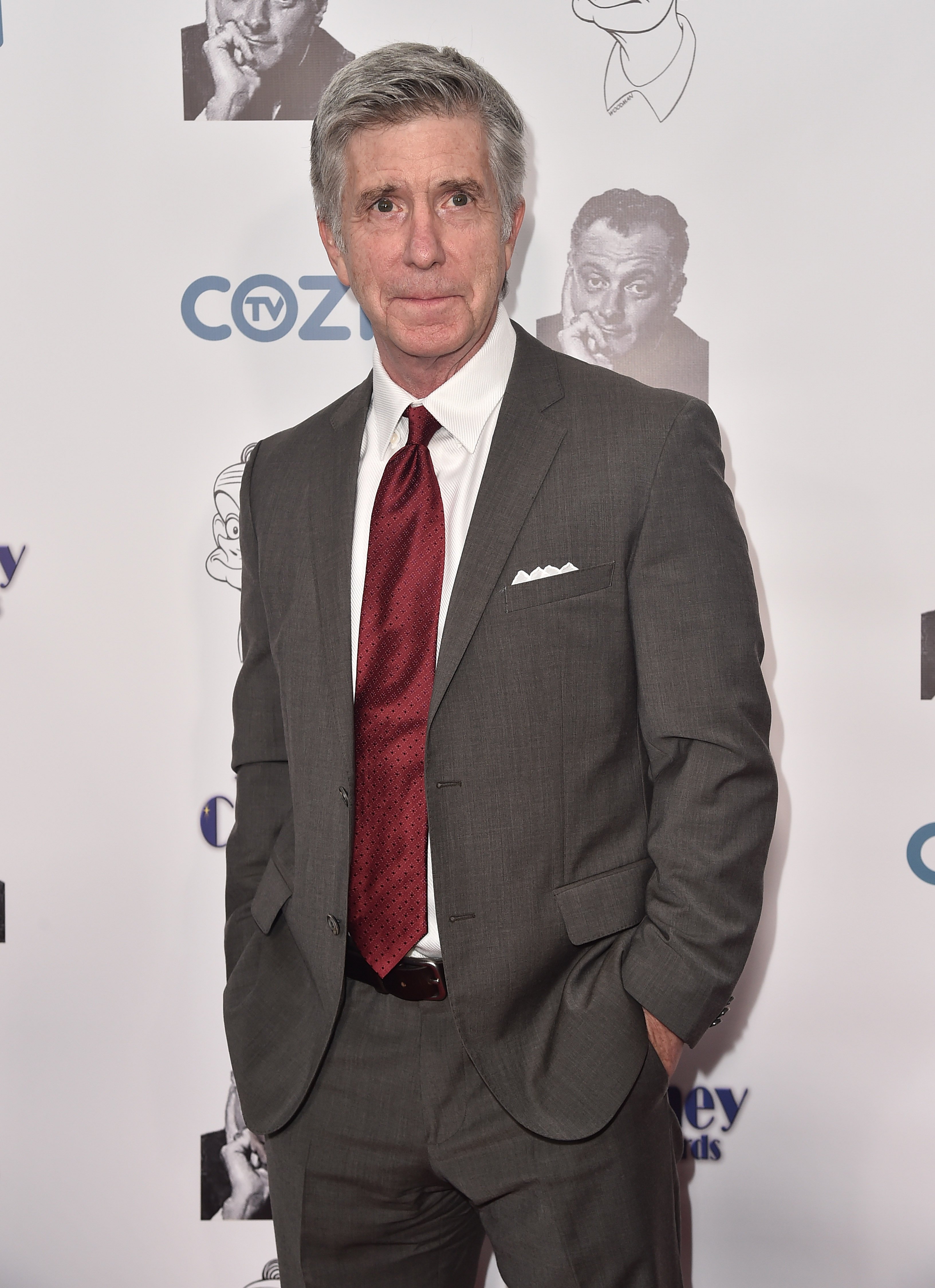 Tom Bergeron at the 3rd Annual Carney Awards at The Broad Stage on October 29, 2017 | Photo: Getty Images
Bergeron then served as an anchor on "Good Morning America" and later became the host of "Hollywood Squares" from 1998 to 2004. He won a Daytime Emmy Award for "Outstanding Game Show Host" in 2000.
He was the host of ABC's "America's Funniest Home Videos" from 2001 to 2015, and started his stint with "Dancing with the Stars" in 2005.
An extremely private personal life
According to reports, Bergeron married his wife Lois in 1982, and they share two grown-up daughters: Jessica and Samantha.
Although Bergeron has been a public figure for most of his life, he tries to keep his family away from the spotlight, which is why there's little to no detail about his marriage or his wife online.
Lois lives in Connecticut at the couple's home, so Bergeron has to travel back and forth to and from Los Angeles whenever there's the filming of a show in place.
While it is unusual to spot Lois out and about with her husband, paparazzi once caught sight of the couple leaving an after-party of "Dancing with the Stars" in 2014.
Lois can also be spotted in some family pictures shared by Tom on Instagram.
In the one below, for example, Lois is the one standing in the back in between the woman with sunglasses and the woman with short hair.
Tom talks about family
On the rare occasions that Tom Bergeron has discussed or mentioned his family in public, he's been honest about how much they mean to him.
"Lois and I know we're better together than solo," he told Closer Weekly last year. Adding of his daughters:
"I feel very grateful to be their dad, and they make me proud pretty regularly."
And in 2008, while co-hosting the annual Jerry Lewis MDA Labor Day Telethon, Bergeron explained that his daughters are the "the lights of my life," and added:
"I also know (but don't tell them I said this) how often they, by just being themselves, have taught me important lessons about living a life of courage and character."
Last but not least, during a cameo appearance at Comedy Central's "Tosh.0" in 2011, Bergeron joined a sketch about "Dancing with the Internet Stars," where the judges were random social media commenters.
One of the "judges" told Bergeron: "Your wife is hot," to which he didn't hesitate to reply: "Yeah, she is."
"Dancing with the Stars" airs Mondays (8 p.m. ET) on ABC.
Please fill in your e-mail so we can share with you our top stories!