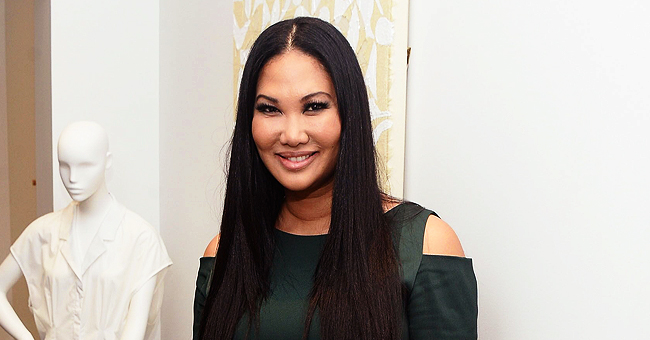 Getty Images
Kimora Lee Simmons Shares Adorable Photo of Son Kenzo Hugging Kim Kardashian's Son Saint West

Kimora Lee took to Instagram two days ago to post a picture on her page of her son, Kenzo giving Kim Kardashian's son, Saint West a tight and loving hug.
The ex-supermodel on October 14 uploaded a new photo of her ten-year-old son Kenzo and little Saint West. Both boys with their beautiful afro hair were smiling as Kenzo hugged Saint.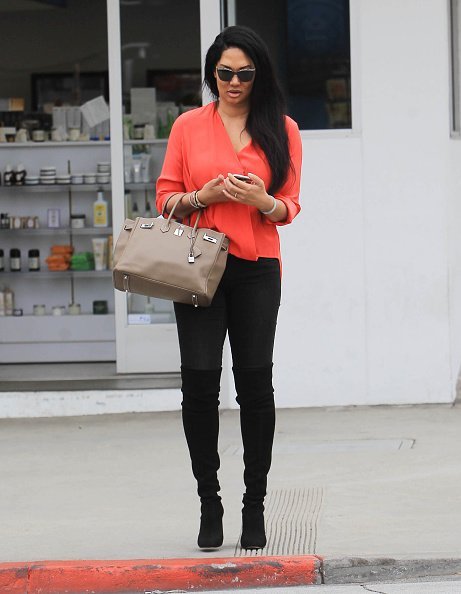 Kimora Lee Simmons on February 26, 2019 in Los Angeles, California | Poto: Getty Images
"Hands down 2 of the most handsome guys I know!?? #kenzolee #saintwest"
The post received tons of likes and comments from fans complimenting their hair and stating how adorably handsome the boys look. One person wrote:
"Their hair is insan.........❤❤❤❤❤it."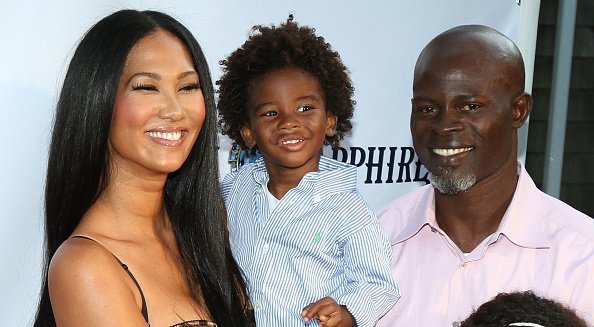 Kimora Lee, Kenzo Lee Hounsou and Djimon Hounsou at the 12th annual Art for Life benefit on July 30, 2011 | Photo: Getty Images
"OMG amazing gorgeous children, ??????" another added. Someone else said:
"Gorgeous chocolate princes, wow.."
Kimora Lee Simmons shares her son Kenzo with actor Djimon Hounsou. On father's day, Hounsou was asked by a TMZ cameraman how father's day was going for him and he replied:
"Would have been nice to see my son for Father's Day. It would have also been nice if I could see him to talk to him, right? Like all fathers, right?"
He told the press that he couldn't even remember the last time he got to see his son. Although he didn't expressly say Kimora was depriving him of time with his son, it could however be implied that Kimora didn't allow him to spend Father's Day with his son.
When news got out about what Hounsou had said, sources close to Kimora revealed that Kimora isn't keeping Kenzo away from his father.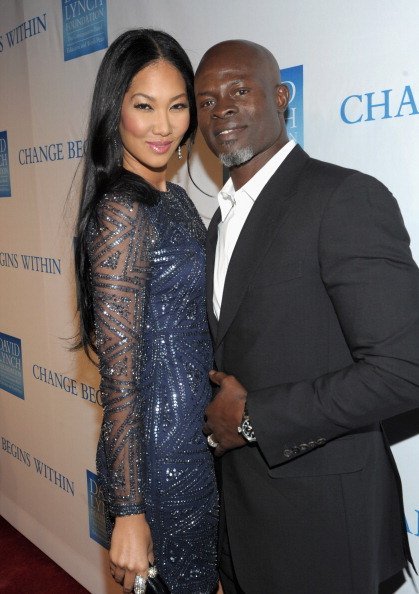 Kimora Lee Simmons and Djimon Hounso at the 3rd Annual "Change Begins Within" Benefit Celebration on December 3, 2011 | Photo: Getty Images
Instead, Hounsou hasn't seen his son for a while because of his inability to go out of his way and make plans.
They go further to state that Kimora has an open-door policy and so all family members are welcome to visit whenever they please, but Hounsou hasn't taken advantage of that.
The fact that Hounsou is from Benin and regularly takes a trip to Africa also seems to be a challenge. Kenzo has always lived in the U.S and has built a life there.
However, it is obvious that Hounsou doesn't feel like he has enough access to his son and so in an attempt to resolve all this, both parents now have their lawyers working on a custody arrangement. One that would be suitable for everybody
Please fill in your e-mail so we can share with you our top stories!