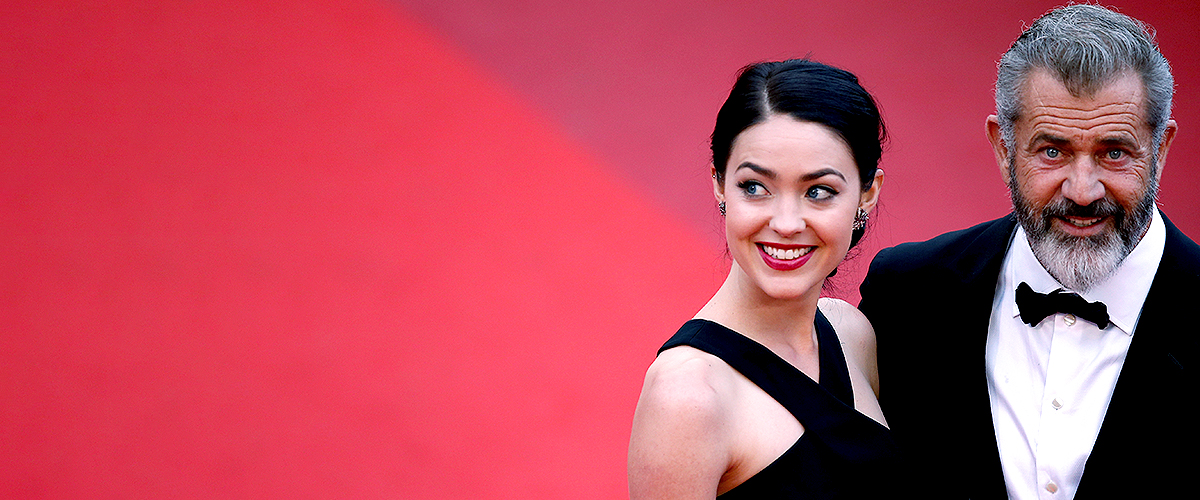 Getty Images
Mel Gibson on His 35-Year-Younger Girlfriend Rosalind Ross: 'We Dig Each Other'
Actor Mel Gibson, best known for portraying Max Rockatansky on "Mad Max," has been in a relationship with equestrian vaulter Rosalind Ross, who is 35 years younger than him.
Born in January 1956, the actor's career began soon after he finished college education at the University of New South Wales in Sydney, Australia.
"Regarding age and relationships, it's just a number."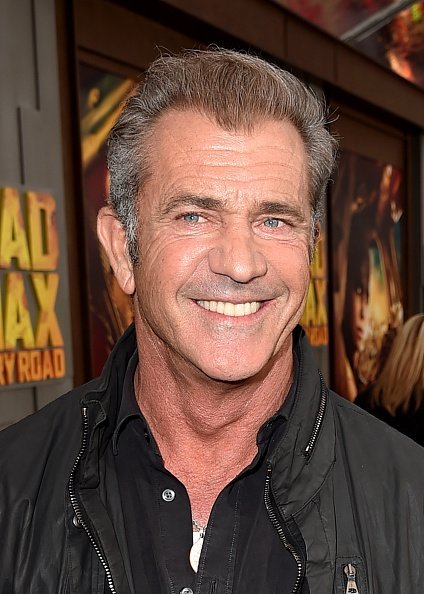 Mel Gibson on May 7, 2015, in Hollywood, California | Source: Getty Images
Mel Gibson's career
He got a few parts on stage and in some TV shows before being chosen to star in the "Mad Max" franchise. Thanks to that project, his career skyrocketed.
After that, he got the leading role in the Australian war drama film "Gallipoli" in 1981. Mel also was cast as Martin Riggs in the "Lethal Weapon" film series, released between 1987 and 1998.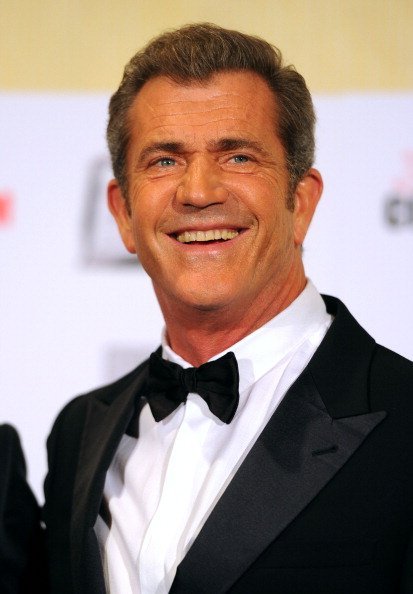 Mel Gibson on October 14, 2011, in Beverly Hills, California | Source: Getty Images
His romantic life
All those roles made his fans see him as an "action hero." However, he proved to have a soft side, as well, as he was married to Robyn Moore for several years.
Unlike most relationships in Hollywood, Mel and Robyn tied the knot in 1980, and stayed together for over two decades! Unfortunately, they parted ways in 2006, soon after he was arrested for drunk driving in Malibu.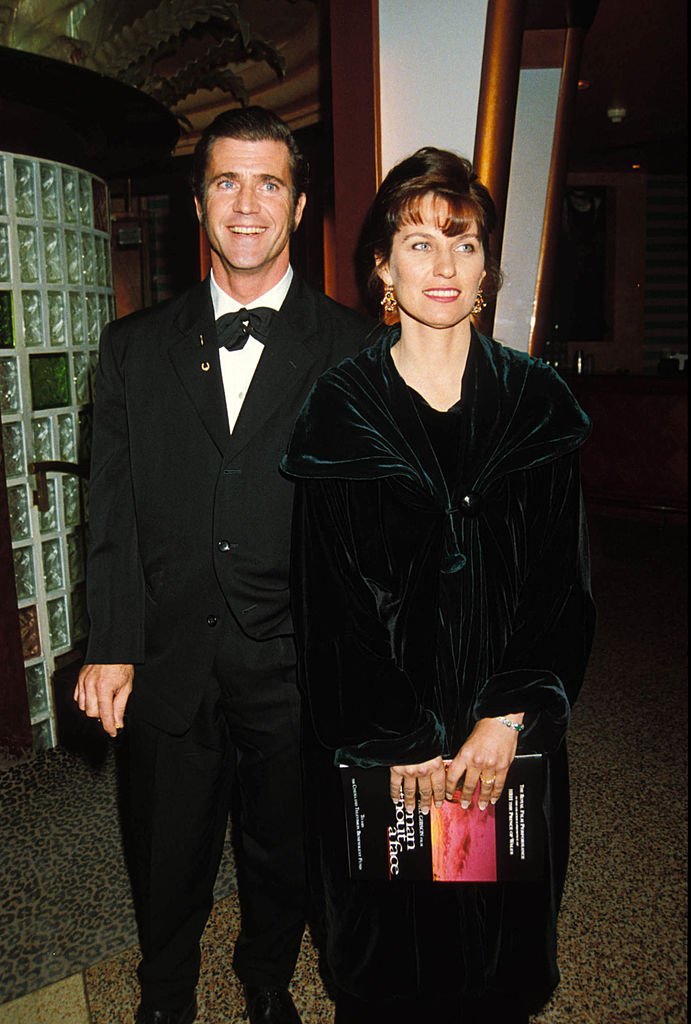 Mel Gibson and Robyn Moore at the "Man Without A Face" premiere party on July 31, 2006. | Source: Getty Images
Robyn eventually filed for divorce in April 2009, about one month after Mel appeared on a beach embracing Russian pianist Oksana Grigorieva. The process was finalized in December 2011. Mel and Robyn have six sons and one daughter together.
While Mel and Oksana were a couple, they had one daughter, Lucia. However, their relationship ended in 2010 after the musician claimed that Mel had punched her in the face "more than once."
Mel Gibson and Rosalind Ross
Starting in 2016, the actor and director has been in a relationship with Rosalind Ross, a former champion equestrian vaulter and writer. During their time together, they have had one son, Lars, born in January 2017.
As Express reported, Rosalind began horse riding when she was just nine years old and became the most decorated American vaulter of all-time before retiring. Since 2014, she chose to pursue a career in scriptwriting.
So far, she has penned scripts for the series "Matador," a short movie titled "Homeward," and "Lioness." Apart from that, she worked as an actress in the short film "A Social Life."
Rosalind and Mel reportedly met each other in 2014 when she applied for a job at his production company. Their first date allegedly took place in Mel's Costa Rica's ranch located in Playa Barrigona.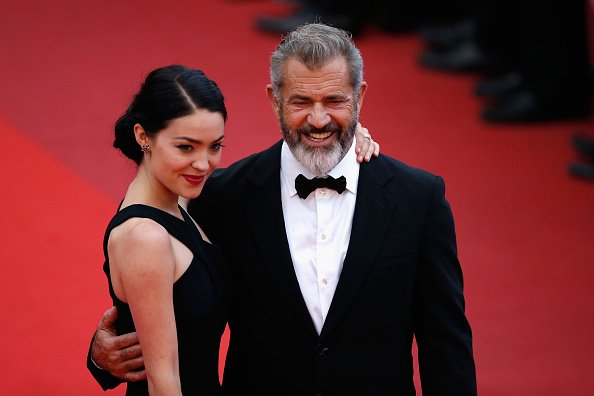 Mel Gibson and Rosalind Ross on May 22, 2016, in Cannes, France | Source: Getty Images
She is 35 years younger than him
One of the aspects of their relationship that has surprised more people is their significant age difference: she is 35 years younger than him. However, the actor has defended his relationship and his partner a couple of times. He once told Mirror:
"Regarding age and relationships, it's just a number. We dig each other. She is an adult, and we dig each other. It might cause a problem, and one has a trepidation about these things, but it's working out great. She is a really special person."
At the moment, Mel is focused on his career in the entertainment industry. He is expected to release the sequel of "The Passion of the Christ" film, "Resurrection." Apart from that, he will have a leading role in the upcoming movie "Waldo."
As per his children, most of them are grown-up already. They followed their passions and have been working in different businesses.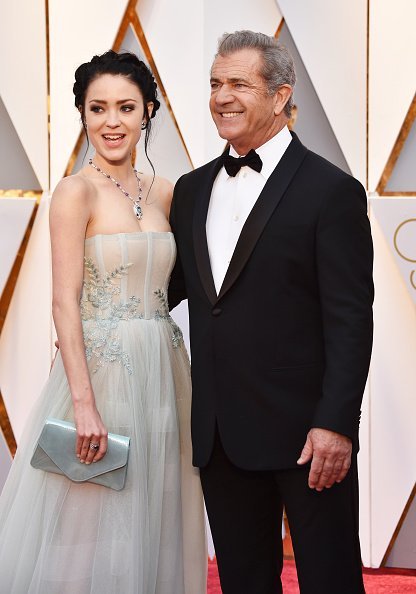 Rosalind Ross and Mel Gibson on February 26, 2017, in Hollywood, California | Source: Getty Images
Mel's children nowadays
Hannah, Mel's eldest child, born in 1980, became a makeup artist who worked on the set of "What Women Want." Edward and Christian, the twins, born in 1982, took different paths.
Edward, for instance, founded Natural Edge, a company the creates custom wood slab furniture. Christian, on the other hand, started his career as an actor but became a camera operator.
Louis, born in 1988, decided to work behind the camera as a writer and director. One of his most famous projects is the film "Happy Hunting."
Out of Mel's nine children, Milo is probably the most famous one. Born in 1990, he is nowadays a promising actor with appearances in films such as "The Outpost" alongside Scott Eastwood and Orlando Bloom.
Please fill in your e-mail so we can share with you our top stories!