Usher: Mystery Woman Kissing Singer in Recent Photo Identified as Record Executive Jenn Goicoechea
Usher appeared delighted in a photo that captured him being kissed by a woman. The woman, Jenn Goicoechea is reportedly a music executive who was seen with Usher a few months back.
If a picture speaks a thousand words then a recent photo of Usher catching a kiss from another woman is speaking volumes about his dating life.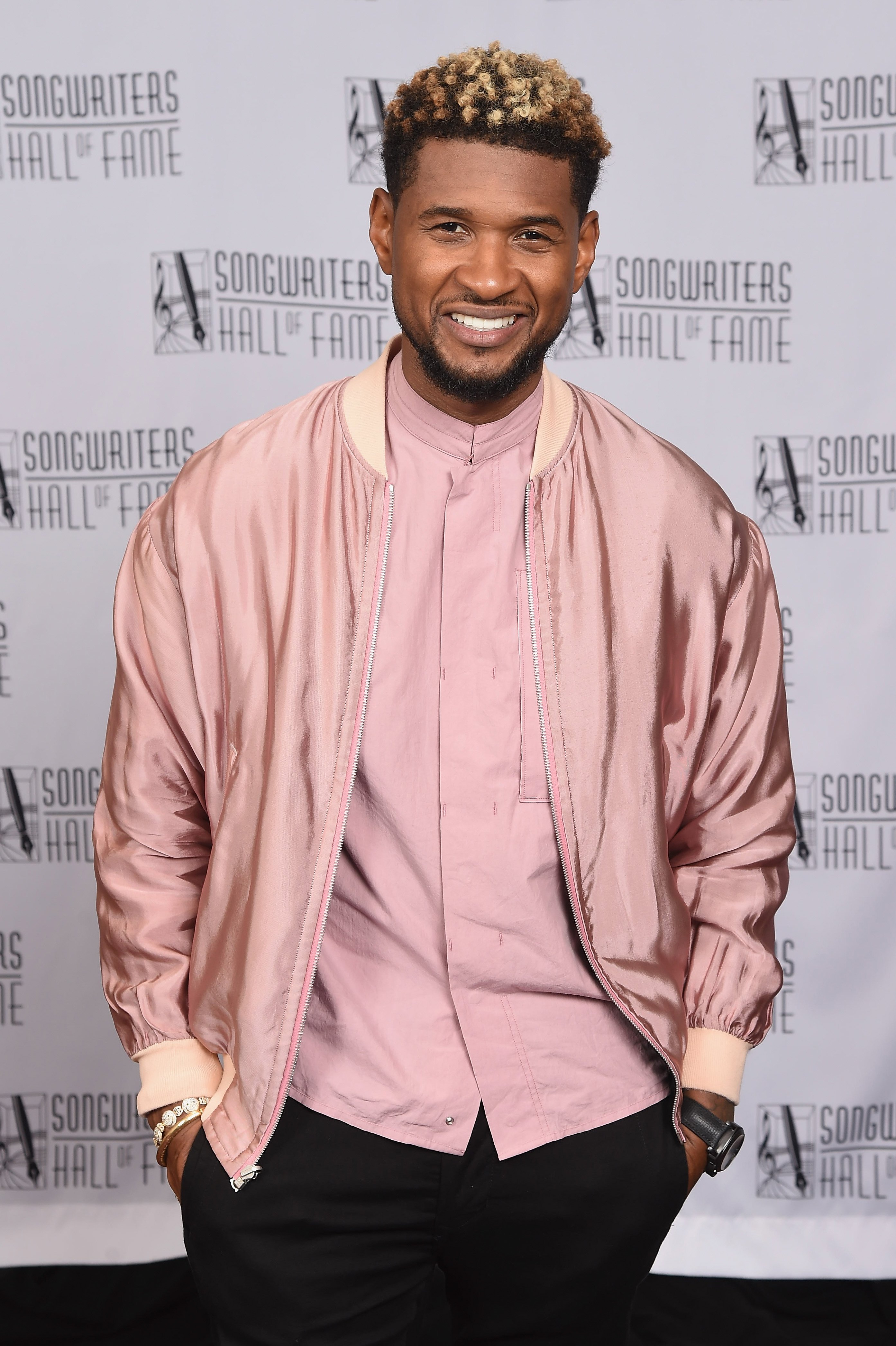 The 40-year-old appeared to be enjoying the peck on the cheek a mystery woman gave him as he leaned against a wall backstage at the Hollywood Bowl.
He responded with a tickled smile as the lady in a green jacket leaned on him for the kiss. 
Quick-to-snap photographer Jennifer Johnson caught the couple in the midst of their PDA and shared it on Instagram where she captioned it,
"Cause she's such a good kisser! Caught a rare moment with @usher backstage the other day. I stay catching moments like these boys be catching feelings!" 
Naturally, fans were curious about the woman who The Blast later names as Jenn Goicoechea. According to the publication, Jenn is the Senior Director of A&R at Epic Records.
She was also seen with Usher back in June during Keith Thomas' 40th birthday party in Atlanta.
Usher's new special lady revealed to be record executive
https://t.co/kEwAbk4DPv

— The Blast (@TheBlastNews) October 15, 2019
Speaking of birthdays, Usher celebrated his 41st recently, thanks to a surprise concocted by Jermaine Dupri in his honor. The music producer shared a clip of the moment he surprised his friend with a cake full of candles brought in by a host of their friends. 
After blowing out the candles, Usher shyly thanked everyone as someone in the background shouted for him to make a speech before the clip ended. 
We wonder what Usher wished for before blowing out his birthday candles. We're guessing he may have wished for his herpes cases to go away. 
The singer is currently facing lawsuits from two women and a man who claimed he exposed them to the disease when they had sex. 
Usher denied the allegations and maintained he had no intention of harming his accusers because he had no knowledge of having herpes at the time he had sexual contact with them.