Shawn Stockman of Boyz II Men Is Okay with Gina Rodriguez Using N-Word Because She's Latina
Boyz II Men's Shawn Stockman believes there's nothing wrong with Gina Rodriguez saying the "n-word" because "latinas are black." 
It went viral when Gina Rodriguez decided to sing along to The Fugees, blatantly saying the "n-word." While many people decided to slam her about it, Shawn Stockman believes there's nothing wrong with what she said. 
No Harm Done
Catching up with the Boyz II Men singer in LAX, TMZ asked him what he thought about the entire deal. He hares that he is not offended by what she said, because her parents are Puerto Rican which makes them "black." 
He steps it up a notch by saying that those of Puerto Rican, Cuban, Dominican, and Mexican descent can say the word because they're all "different shades of black."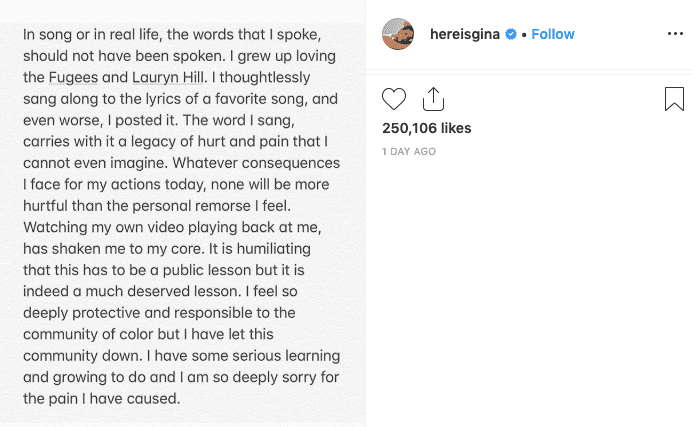 Gina's Public Apology
However, despite not meaning any harm, Gina felt the need to apologize for saying the word after her social media video went viral, explaining her connection to Lauryn Hill and The Fugees. 
As for Stockman, he thinks Rodriguez shouldn't have apologized at all because she did nothing wrong. 
Crazy idea but hear me out: If the word is so bad (and it is) everyone should stop using it. https://t.co/s1WbbTWksY

— Bethany S. Mandel (@bethanyshondark) October 16, 2019
Boyz II Men After Their Prime
It's been a while since fans of Boyz II Men have heard about them, and that's because a lot of them suffered from their own personal problems following their stint in the boyband.
In fact, back in 2003, Michael McCary had to leave the R&B quartet due to a medical condition. At the time, he was the bass vocalist of the group, often referred to as Mike Bass. 
McCary's Departure
After a successful journey with Boyz II Men, he had to leave due to chronic back pain and other personal issues. 
While his band members thought that he quit when things weren't going so well, it was only revealed in 2016 that he actually left due to suffering from multiple sclerosis. It is a debilitating disease that attacks the central nervous system. 
A Broken Bond
Although at the time, he kept the illness private, his bandmates now understand the reason why he had to leave. However, that doesn't mean they're in good terms and they are no longer in contact with McCary due to how things ended.
Following his departure, Boyz II Men became a trio and the rest is history.