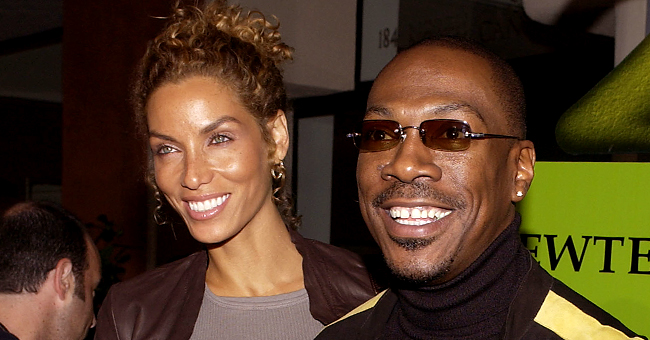 Getty Images
Eddie & Nicole Murphy's Daughter Shayne Stuns in Green Minidress as She Celebrates 25th Birthday

On Shayne Murphy's 25th birthday, her parents, Eddie Murphy and Nicole Mitchell Murphy each had a sweet tribute for her. The beautiful celebrant who shares both of her parents' features was also treated to a pleasant surprise.
Nicole Murphy's third child, Shayne Murphy turned 25 and she's as beautiful as her mother.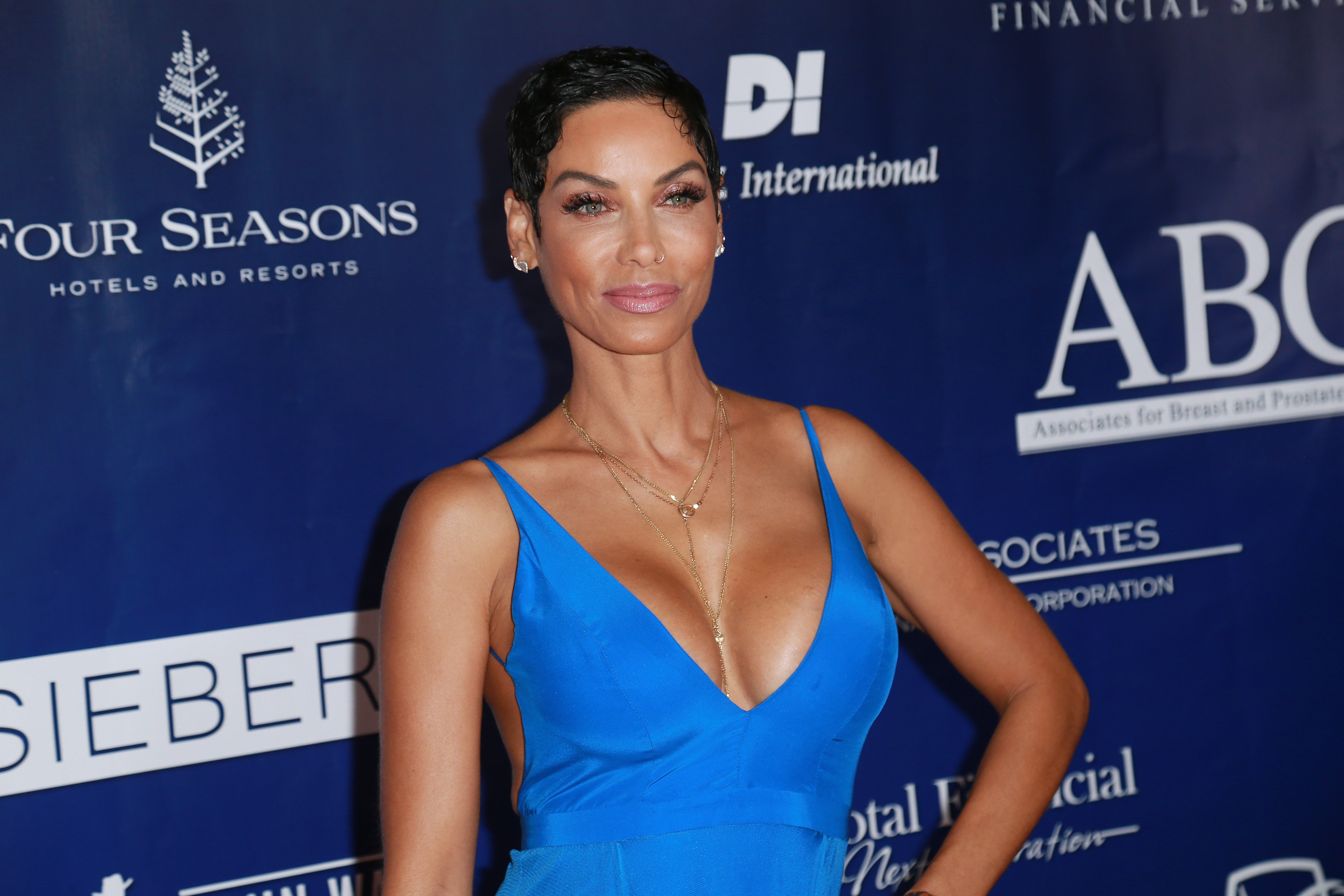 Mother-of-five Nicole Murphy at an event in Beverly Hills in November 2017. | Photo: Getty Images
SWEET SURPRISE
Shayne gushed over the sweet birthday surprise she was treated to in celebration of her milestone.
A clip she shared on her Instagram begins with the lights out as she enters a dark room. Not a second later, the lights are turned on prompting the daughter of Eddie Murphy to scream in astonishment as her friends shout "Surprise!" in the background.
Still reeling from the shock, Shayne disappears and someone could be heard saying in the background, "She's gone" before the clip ends.
We would learn later as the 25-year-old posted the clip that the surprise was truly a pleasant one. "Operation happy birthday Shane surprise party was a success!" she captioned it.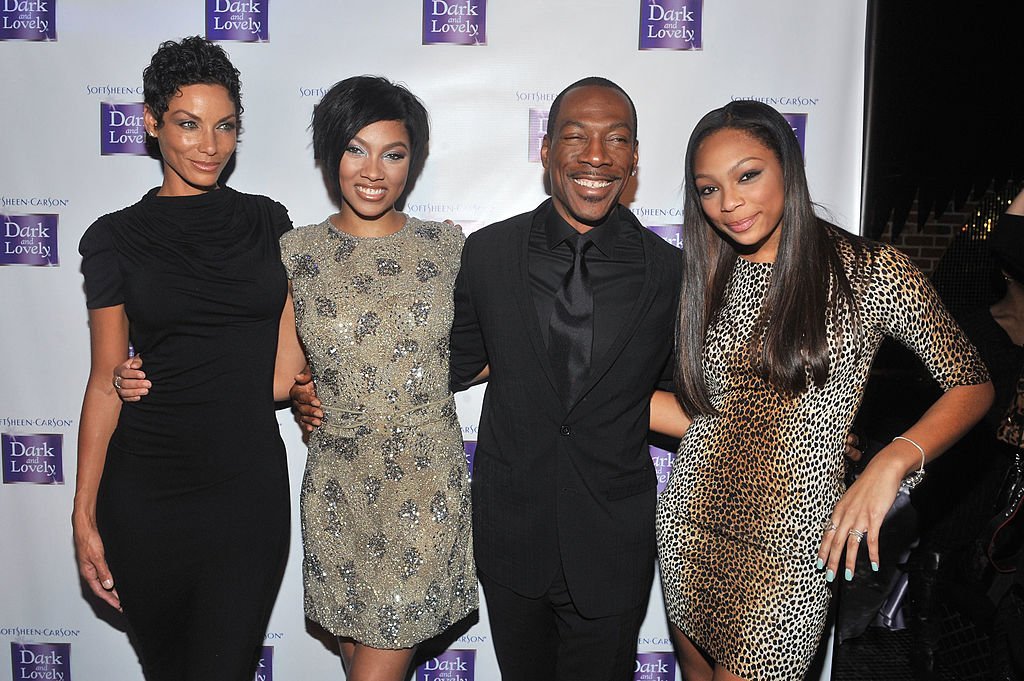 Former spouses Nicole Mitchell Murphy and Eddie Murphy flanked by two of their five children, Bria Murphy, (second from left) and Shayne Murphy (far right). | Photo: Getty Images
FLOWERS FROM HER FATHER
Elsewhere in her birthday slideshow post, Shayne revealed her smothered birthday cake, a clip of her friends, and a special video showing off the beautiful bouquet of flowers given by her father.
"Happy birthday beautiful daughter of mine. I love you very much. Daddy," the card attached to it read.
There also appeared to be a special pre-Halloween performance as she shared a glimpse of it in another clip. A man was likewise featured at the end of the slideshow with a message for her.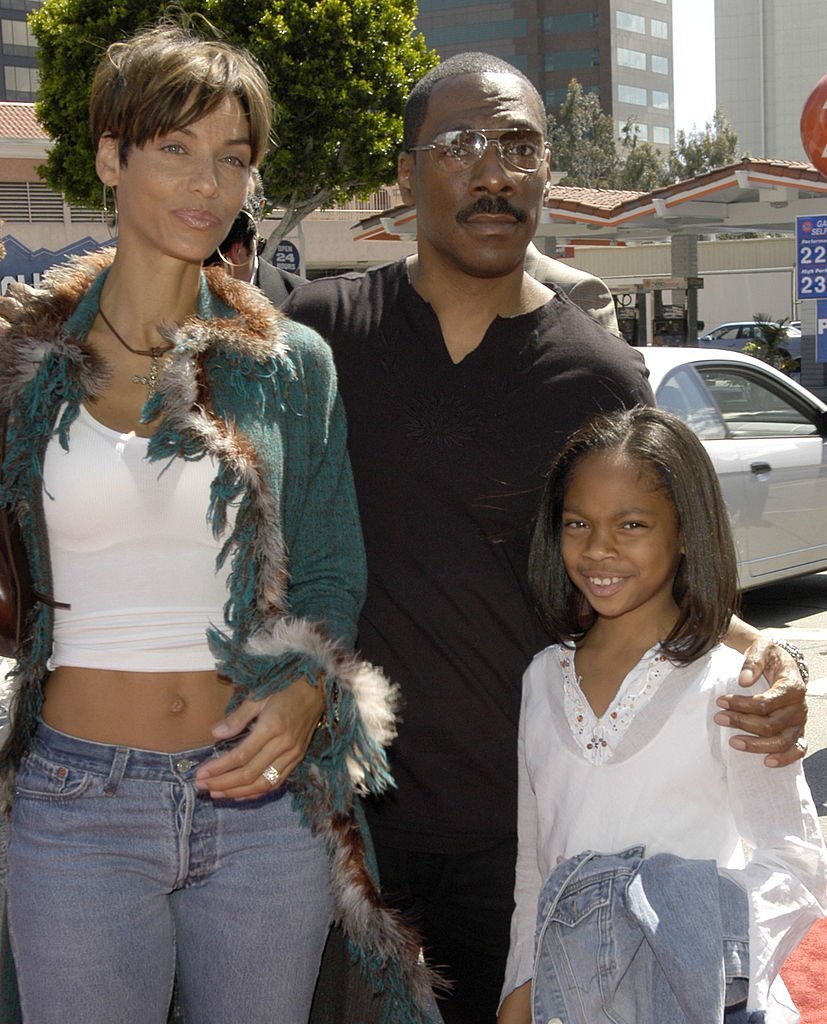 A much younger Shayne Murphy with her parents Nicole and Eddie Murphy during the premiere of "Daddy Day Care" in 2003. | Photo: Getty Images
HER PARENTS' DAUGHTER
Dressed in a tight-fitting green tube mini dress Shayne reminds us so much of her beautiful mother, Nicole. Her long slender frame resembles that of her mom's svelte and toned figure.
Meanwhile, traces of her father and mother are also noticeable in Shayne's facial features making for a lovely combination of her famous parents.
GRATEFUL AND OVERFLOWING WITH LOVE
Shayne's thoughts during her special day were filled with love and thanks. She expressed them in a message that read,
"Feeling so loved and incredibly grateful for such thoughtful friends and family. I wasn't intending to do much for my birthday besides eat a lot of good food, but you guys truly made my 25th a lot more special and a hell of a lot more memorable than I was about to. Thank you a million times over love y'all."
And while Shayne's dad greeted her through a floral arrangement, her mom paid tribute to her through an Instagram post.
"Happy Birthday to my beautiful daughter @shayneaudra I love you my sweet," she wrote as she shared an alluring image of her adult child.
THE MURPHY KIDS
Nicole is also mother to four of Eddie's children which include their eldest Bria who's 29, Miles, 26, Zola, 19, and Bella, 17.
Eddie has five other children with four women. His oldest son, Eric's mother is Paulette McNeely while Christian who's 28 is the son of Tamara Hood.
From his relationship with singer Mel B, Eddie sired a daughter named Angel, now 12.
Eddie's current fiancé, Page Butcher gave birth to their first child, Izzy in 2016. Their second, Max was born in November. Max is Eddie's 10th and final child for now.
It is an annual tradition for the Murphy kids to gather around their father during the holidays for a family picture. The photo above shared by Bria is their latest, taken last Christmas.
Please fill in your e-mail so we can share with you our top stories!