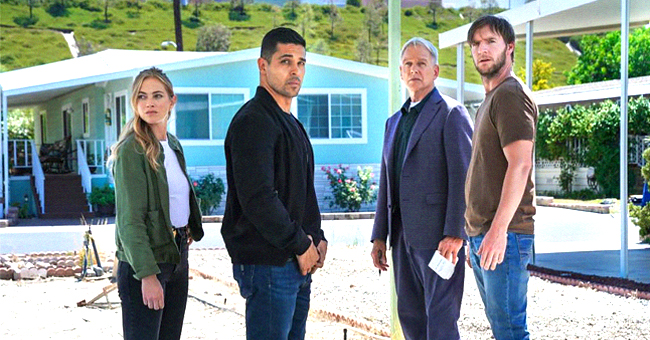 twitter.com/NCIS_CBS
Daniela Ruah of 'NCIS: Los Angeles' Shares New Photos of the Cast at 250th Episode Celebration
Daniela Ruah shared photos from the "NCIS: LA" celebratory party on social media as the show celebrates filming its 250th episode.
It's been a decade since "NCIS: LA" premiered, and it just wrapped up filming its 250th episode. Daniela Ruah, who portrays "Kensi" on the show, took to Instagram to share photos from the milestone celebration.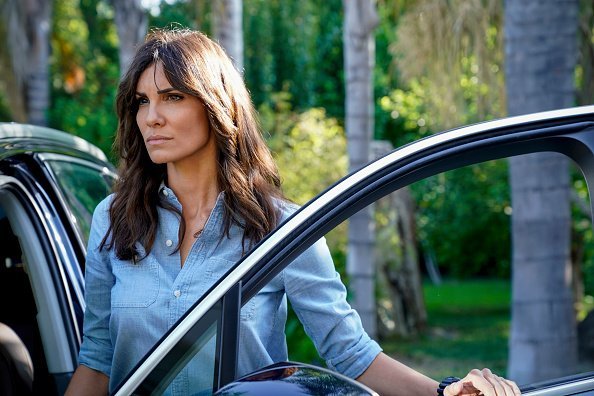 Daniela Ruah during the shooting of NCIS | Photo: Getty Images
MORE THAN WORK FAMILY
The first photo of the slide showed the actress munching on a piece of cake with frosting, and the second showed a giant cake made with the three numbers that make up "250."
It had "NCIS" written on the bottom part, and palm trees designed on it.
Other photos showed Ruah posing with the cast and crew, including the series leads, LL Cool J and Chris O'Donnell. The actress captioned it,
"A little something from today's celebration [with] my 'More than work family.' Cast, writers, publicists, director, producers, but more importantly, our wonderful viewers, and cake."
IT TAKES TEAMWORK
At the party, the cast had an opportunity to say a few words, and LL Cool J focusing on the importance of teamwork said,
"This is a testament to all of you guys, and your headwork, and the commitment to the work you put in everyday… I just want to thank the cast and crew, the whole entire team, and everybody here. I am happy to be a part of this."
O'Donnell equally had a few words; he said,
"The crew always says to us, 'We are happy to be along for the ride.' I am happy to be along for the ride… Teamwork makes the dream work."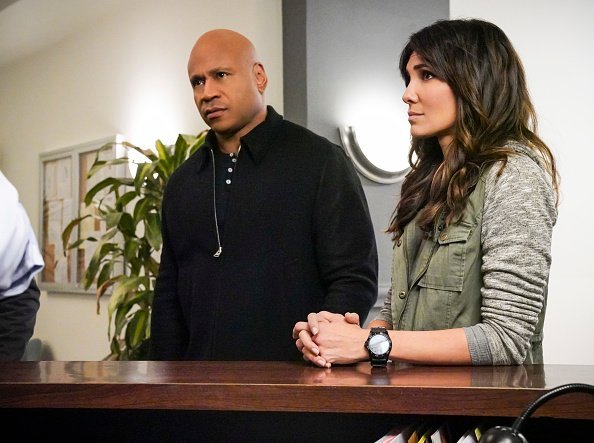 LL COOL J (Special Agent Sam Hanna) and Daniela Ruah during the filming of NCIS on Sunday, March 24 | Photo: Getty Images
CBS TV also wrote to celebrate the 250th episode,
"Today we celebrate the #NCISLA 250th episode. Wish we could slice up this [cake] and share with all of our fans around the [world]! Thank you for watching!!!! Cheers"
IT HAPPENED ONCE BEFORE
Those words got displayed in this week's episode of "NCIS: LA." The team came together to stop the spread of an Ebola virus outbreak, and succeeded in taking down the person behind it.
The show is a spinoff of the mother show, "NCIS," and the latter had its 250th episode celebration back in 2014. It aired in late February, and saw "Tony DiNozzo" try to move on after the death of "Ziva."
The 250th episode of "NCIS: LA" will air on December 1st.
Please fill in your e-mail so we can share with you our top stories!