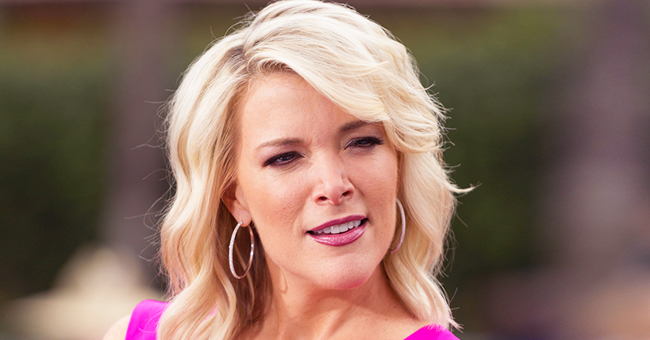 Getty Images.
Megyn Kelly Is a Loving Mother and Wife — Meet Her Family

Former Fox News and Today co-host, Megyn Kelly found her "before and after" in husband Douglas Brunt as they continue writing the chapters of their lives together with their three children.
While attending Guy Benson's wedding in September 2019, it reminded Megyn and Douglas of their own wedding back in 2008.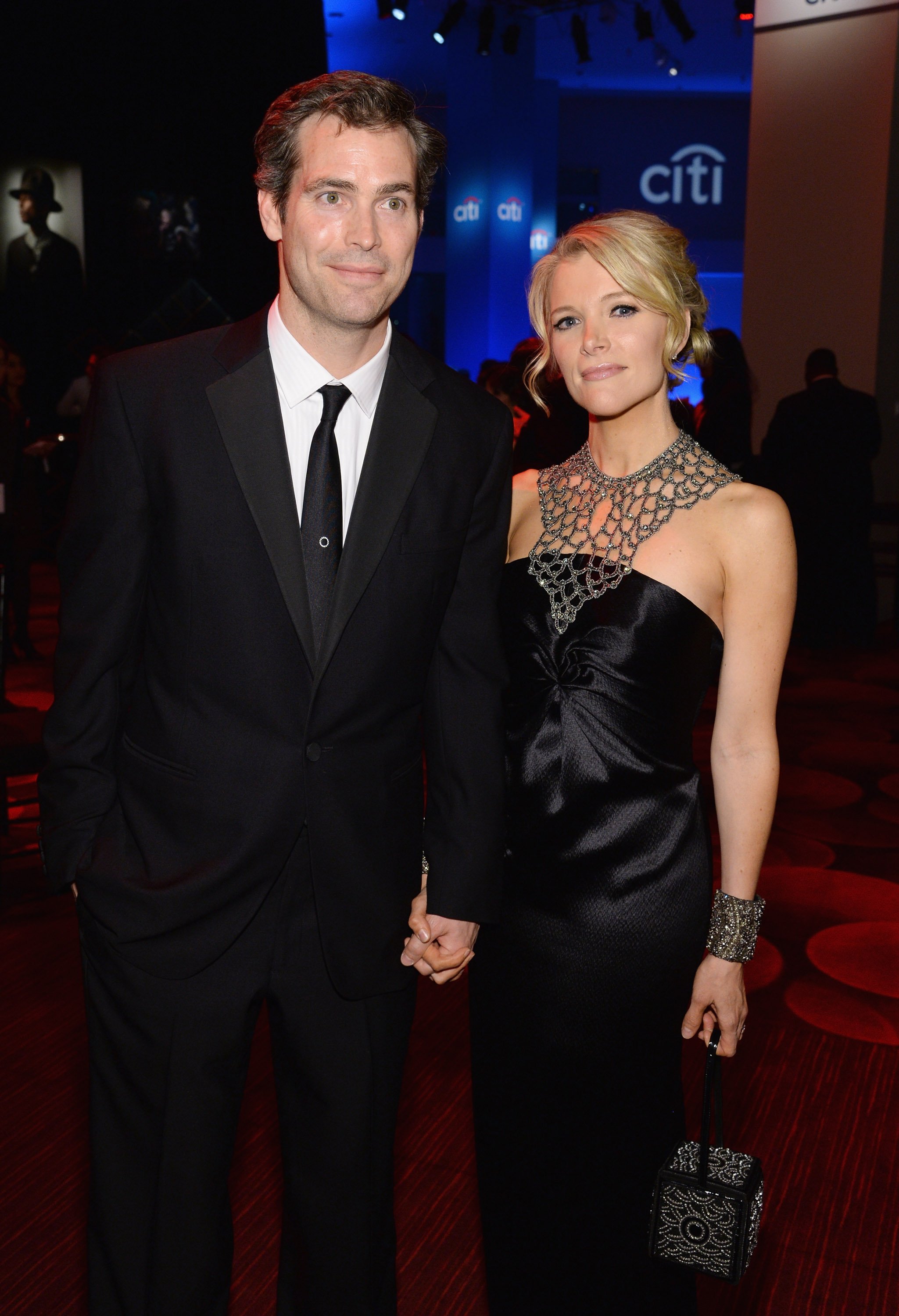 Douglas Brunt (L) and Honoree Megyn Kelly attend the TIME 100 Gala, TIME's 100 most influential people in the world, at Jazz at Lincoln Center on April 29, 2014, in New York City. | Source: Getty Images.
Inspired by his love for Megyn Kelly, Douglas took to social media with a throwback picture of their wedding and an endearing message that read:
"I love this amazing woman more every day. Years later, lots of laughs and blessed w/three beautiful kids. Can't imagine living this life with anyone else – wish I could slow it down."
Douglas and Megyn met on a blind date in 2006, the same year she divorced from her first husband and respected Virginia doctor, Dan Kendall. Their marriage lasted five years after meeting each other at a street festival in Chicago.
Dan was in his third year as a medical student at the time, while Megyn worked as a fourth-year lawyer for Bickel & Brewer. But after their September 29 wedding in 2001, Megyn decided to pursue a career in television news, and that was the beginning of the end of their relationship.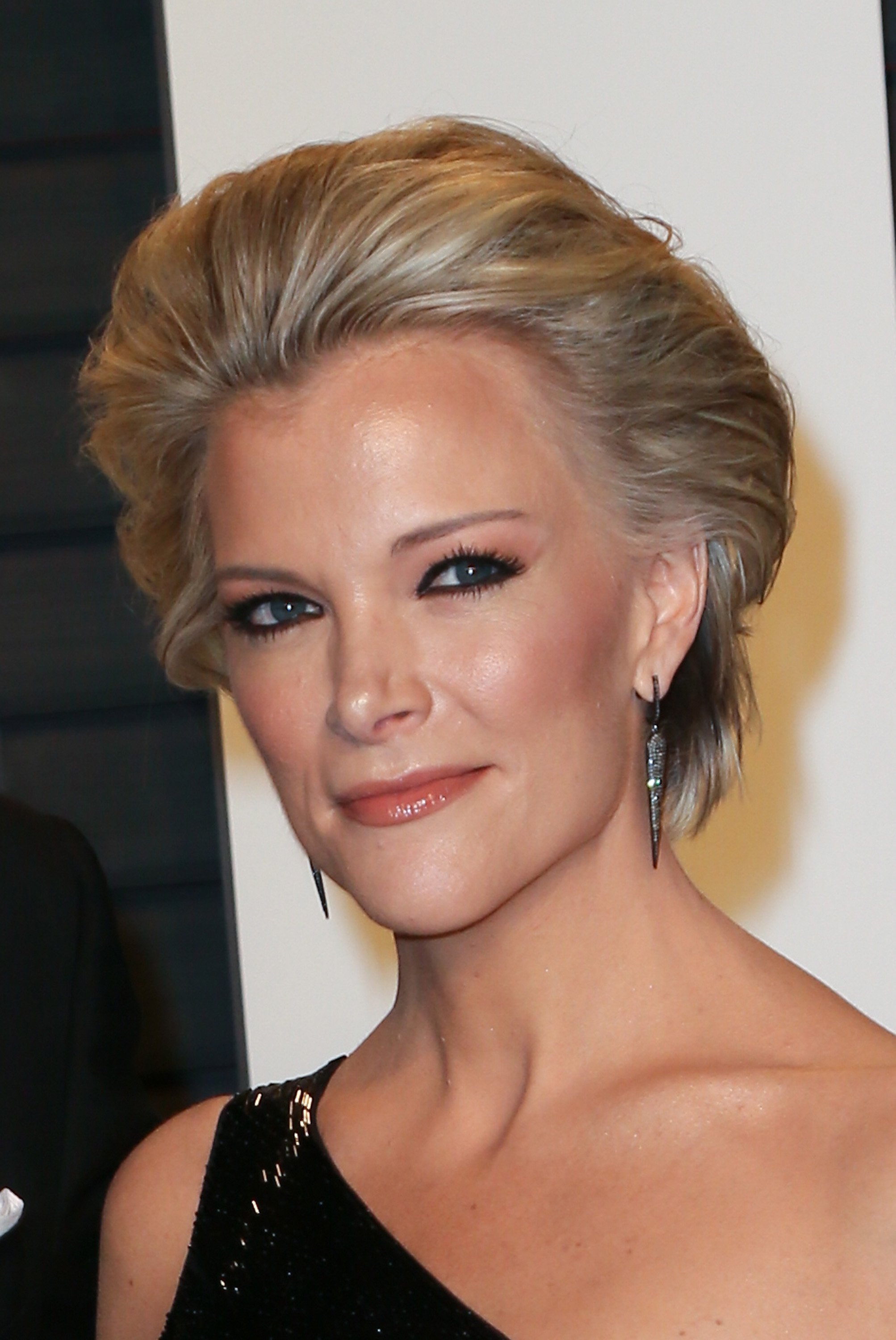 Megyn Kelly arrives at the 2016 Vanity Fair Oscar Party Hosted by Graydon Carter at the Wallis Annenberg Center for the Performing Arts on February 28, 2016, in Beverly Hills, California. | Source: Getty Images.
"I wanted a wife, and she wanted a wife — we both needed someone to cook and clean and support us. She has very much a Type A personality. I couldn't imagine her staying at home. Sometimes with two professionals, it doesn't work out, we were both working extremely hard and both excelling at what we did. It is just a matter that sometimes two personalities can clash," Dan said.
Around the time Megyn and Dan amicably split in 2006, she had a stalker. So when Douglas and Megyn had their first date, she had security with her at all times. That didn't translate well into a first date, and even though it went swimmingly, Douglas had to kiss Megyn in front of the security guards.
"It was awkward. It was like our parents were watching. The next morning she knocked on my hotel room door. She was alone. She walked into the room and said: 'I can do better,'" Douglas recalled.
The following year, Douglas proposed to Megyn at a beach in New Jersey in September, followed by their wedding a few months later on March 1, 2008, and the couple welcomed three children since then.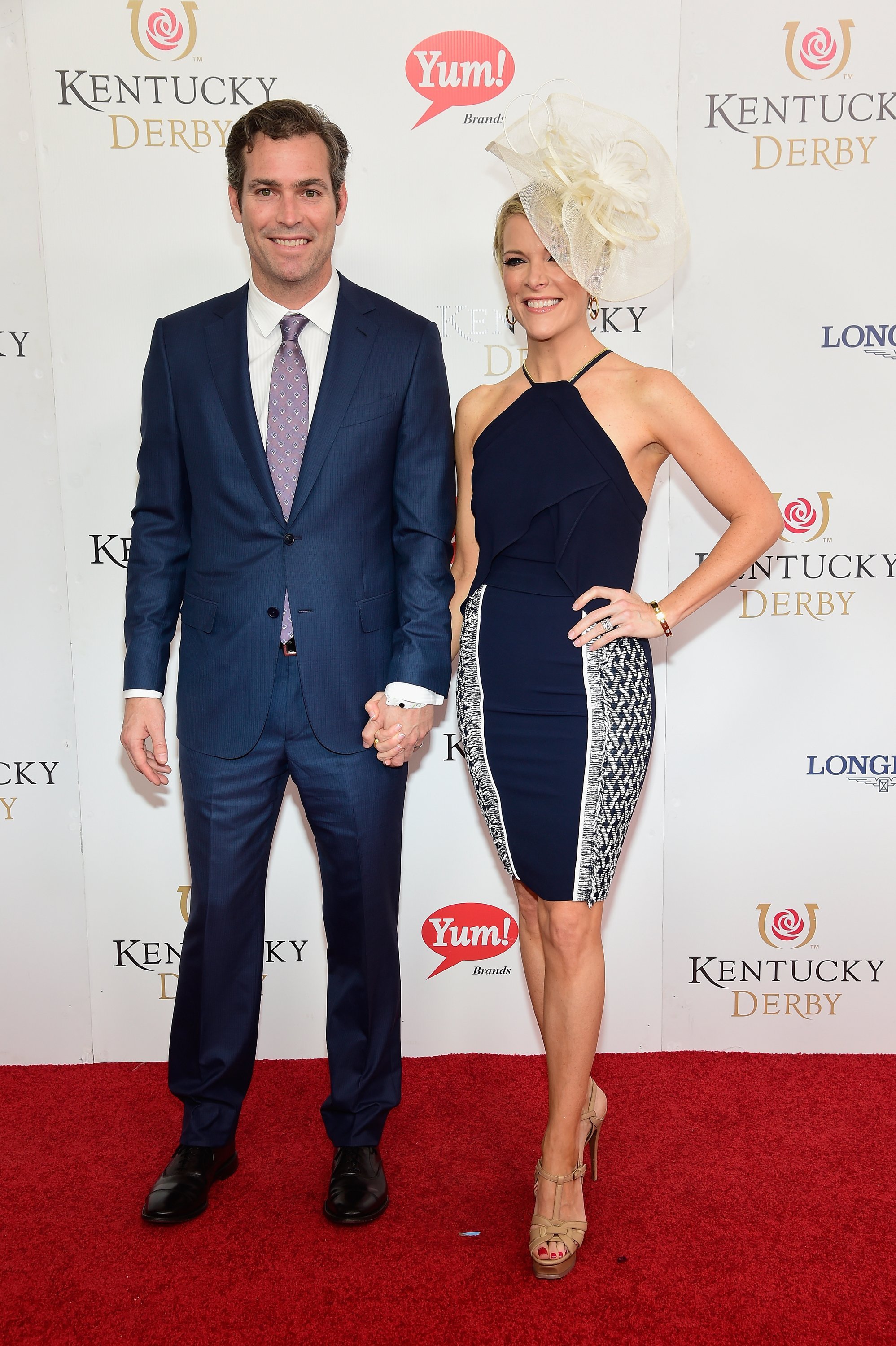 Douglas Brunt (L) and Fox News reporter Megyn Kelly attend the 142nd Kentucky Derby at Churchill Downs on May 07, 2016, in Louisville, Kentucky. | Source: Getty Images.
Douglas, a Philadelphia native, is a novelist who has published two books to date, "Ghosts of Manhattan" and "The Means."
The former "Today" host also became nostalgic about her relationship with Douglas while attending Guy Benson's wedding and replied to Douglas' sweet message to her:
"You know how you sometimes think, "I'm not going to find it. It may not happen for me"? Well, it's not true. Keep the faith. Work on making your own life full, with or w/out a partner. Then one day, someone like @DougBrunt walks in and *that* is your before and after."
The couple keeps their marriage healthy by allowing each other to openly say what's on their minds in a gentle way and rarely argue.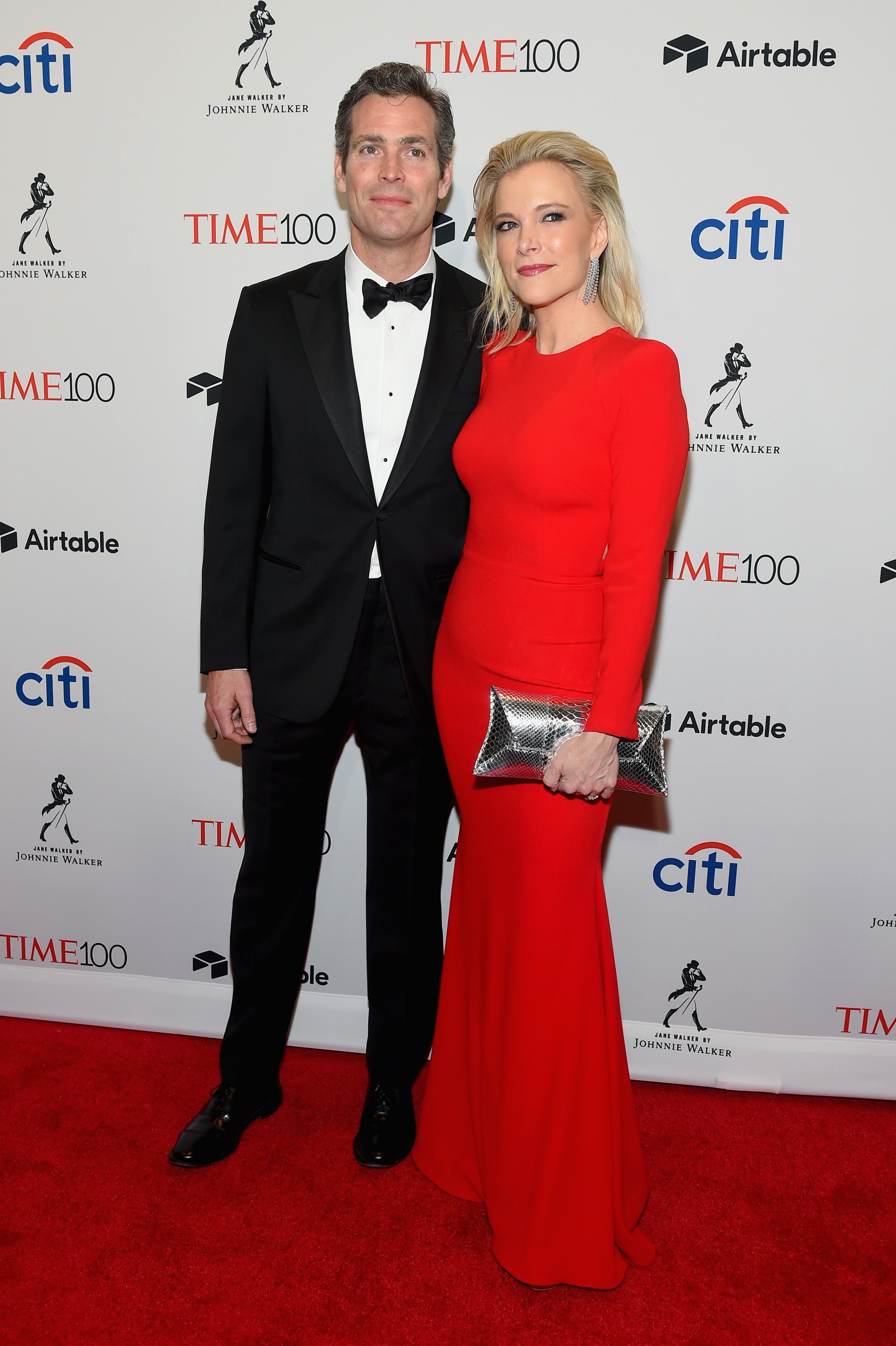 Douglas Brunt and Megyn Kelly attend the 2018 Time 100 Gala at Jazz at Lincoln Center on April 24, 2018, in New York City. | Source: Getty Images.
However, Megyn admits that she sometimes gets "unjustifiably" angry with Douglas, especially when it comes to their three young children, Edward, Yardley, and Thatcher.
"I'm mad when a child comes into the room in the middle of the night, and they go to your side of the bed and not mine. I'm holding it against you. But I can express that to him, and he can hear it, and then we can have a talk about it," Megyn explained.
While news viewers saw the go-getter side of Megyn, Douglas would have people know that she is the opposite at home with her family. They typically pass the time with board games, family dance parties, or watching silly shows on television.
"I think her tenderness, especially around the kids, she's so sweet and goofy and silly with them," Douglas said. "I think that would be something you're not used to seeing."
When Megyn decided to leave Fox News in 2017, and join the "Today" show, her primary motivation came from wanting to spend more time with her children.
While still at Fox News, Megyn would be home at the same time her eldest two kids were in school, and she would get ready to leave to do "The Kelly File" when they came home.
I hadn't tucked them into bed on a weeknight in three years," Megyn told People. "It was time to do a gut check to make sure I was happy and doing what I'm supposed to. The answer was clearly no. It was time to make a change."
Douglas Brunt and Megyn Kelly attend the 11th Annual Stand Up for Heroes Event presented by The New York Comedy Festival and The Bob Woodruff Foundation at The Theater at Madison Square Garden on November 7, 2017, in New York City. | Source: Getty Images.
After Megyn Kelly gave birth to their first child, Edward, she worried whether she is a good mother, worried that she abandoned her duties as a parent to keep up with the pace of her career.
But as the couple extended their family, Megyn's fears vanished when she saw their children "thriving," and she stopped worrying if her choices negatively impacted on their development.
However, that doesn't mean she loves every minute of motherhood, and Megyn often shares her perspective with other mothers.
"I'm always telling women, 'Don't expect to not hate it. You're going to feel and look terrible, and you're going to wonder if you blew up your life. The cruel irony of it is, just at the time you're loving it, and you've got it down, you have to go back to work,'" Megyn said in 2016.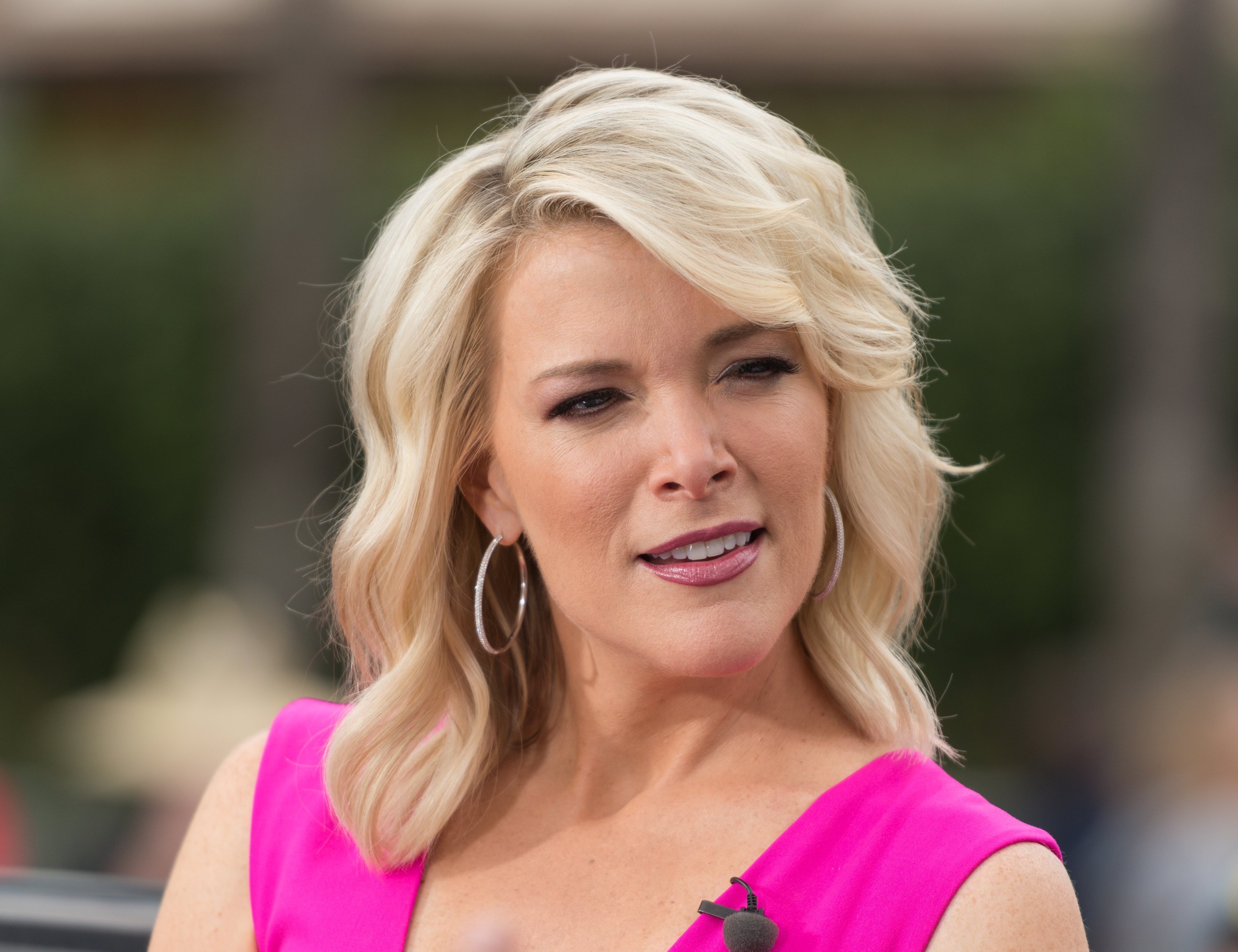 Megyn Kelly visits "Extra" at Universal Studios Hollywood on September 19, 2017, in Universal City, California. | Source: Getty Images.
When it comes down to the things she misses the most about her life before being a mother, Megyn's first thought jumps to the naps she used to take.
"I used to love my naps, and I was an excellent napper. I could do it with no problem. I could revive from it and go about my day. That is gone, but not forgotten," Megyn added.
Now, instead of taking naps, Megyn also makes time to get her groove on with her daughter, Yardley, and she is not shy to share.
Early in 2019, Yardley and Megyn put on their best disco looks for a party at Yardley's school, and Megyn posted a picture of them donning their costumes before they danced the night away.
Please fill in your e-mail so we can share with you our top stories!