Simone Biles Gushes over Boyfriend Stacey Ervin Jr after Clip Shows His Excitement over 25th World Championship Win
Simone Biles couldn't help gushing over her boyfriend Stacey Ervin Jr. during a recent TV interview, days after the fellow athlete was seen cheering her performance at the recently concluded World Artistic Gymnastics Championships.
Biles started this week by making history as the most decorated world championship gymnast, and one of her biggest supporters is Ervin Jr.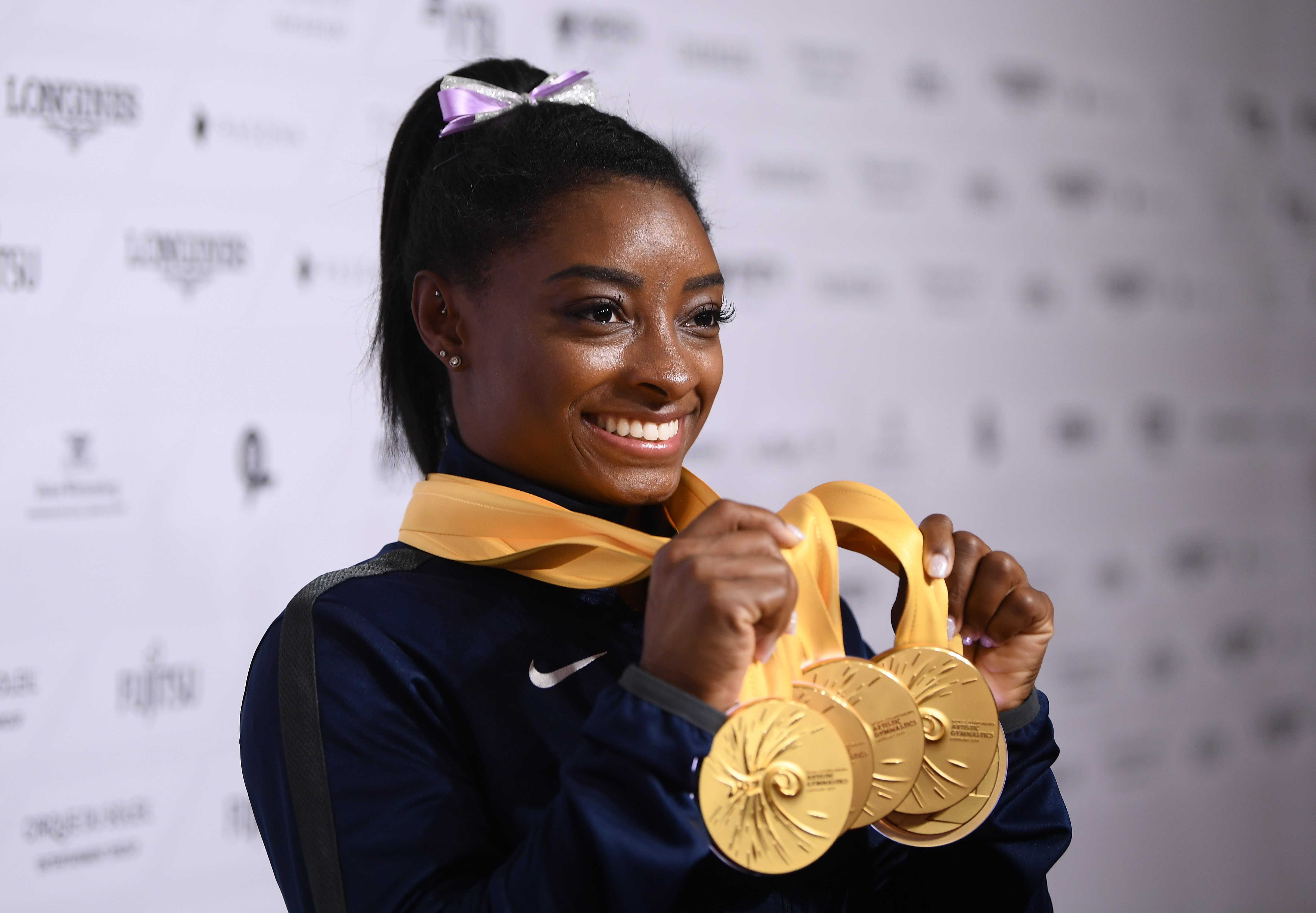 During her Wednesday morning appearance on "Today," Biles was asked what her boyfriend said after she won her 25th world championship medal on Sunday.  
"Every time it's different," she revealed, adding:
"He basically just screams into the phone and tells me how proud he is of me. He's an awesome times two."
A video Ervin Jr. shared to Instagram on Sunday showed him pumping the air excitedly and cheering as he watched Biles complete a routine on TV. "That's what I'm talking about!" he screamed.
"I feel like, for me, I am doing this just for myself and I try not to put too much of an expectation"
According to Daily Mail, Ervin Jr. is also a gymnast and is on the national men's team. After the gymnastics world championships on Sunday, he showed his support for Biles and the rest of the team via an Instagram comment.
The 22-year-old shared a photo of herself with some other members of the team walking on a beach and wrote: "And just LIKE THAT, WORLDS IS OVER. Thanks, Germany, for the experience of a lifetime. Team USA is out."
"Thank you all for representing our country with pride, honor, grace, & a winning spirit/performance," Ervin Jr. cheered in the comments.
In a separate post, the proud boyfriend shared a photo of his lady love wearing her medal and penned:
"MY WOMAN IS A 5x WORLD CHAMPION IN THE ALL-AROUND & I COULDN'T BE MORE PROUD. I get hyped every time I watch her do her thing & today was no exception. Congratulation, babe! The whole world is proud of you!"
"Can't wait to give you the biggest smooch ever! Thanks for your endless support babe," Biles returned the love in the comments. "I love you with my whole heart."
Per PEOPLE, Biles and Ervin Jr. have been dating since 2017 and celebrated their second anniversary in August.
During her "Today" interview, Biles also opened up about how she plans to take on the 2020 Olympics in Tokyo:
"I feel like, for me, I am doing this just for myself and I try not to put too much of an expectation; just go out there, prove what I can do and have fun."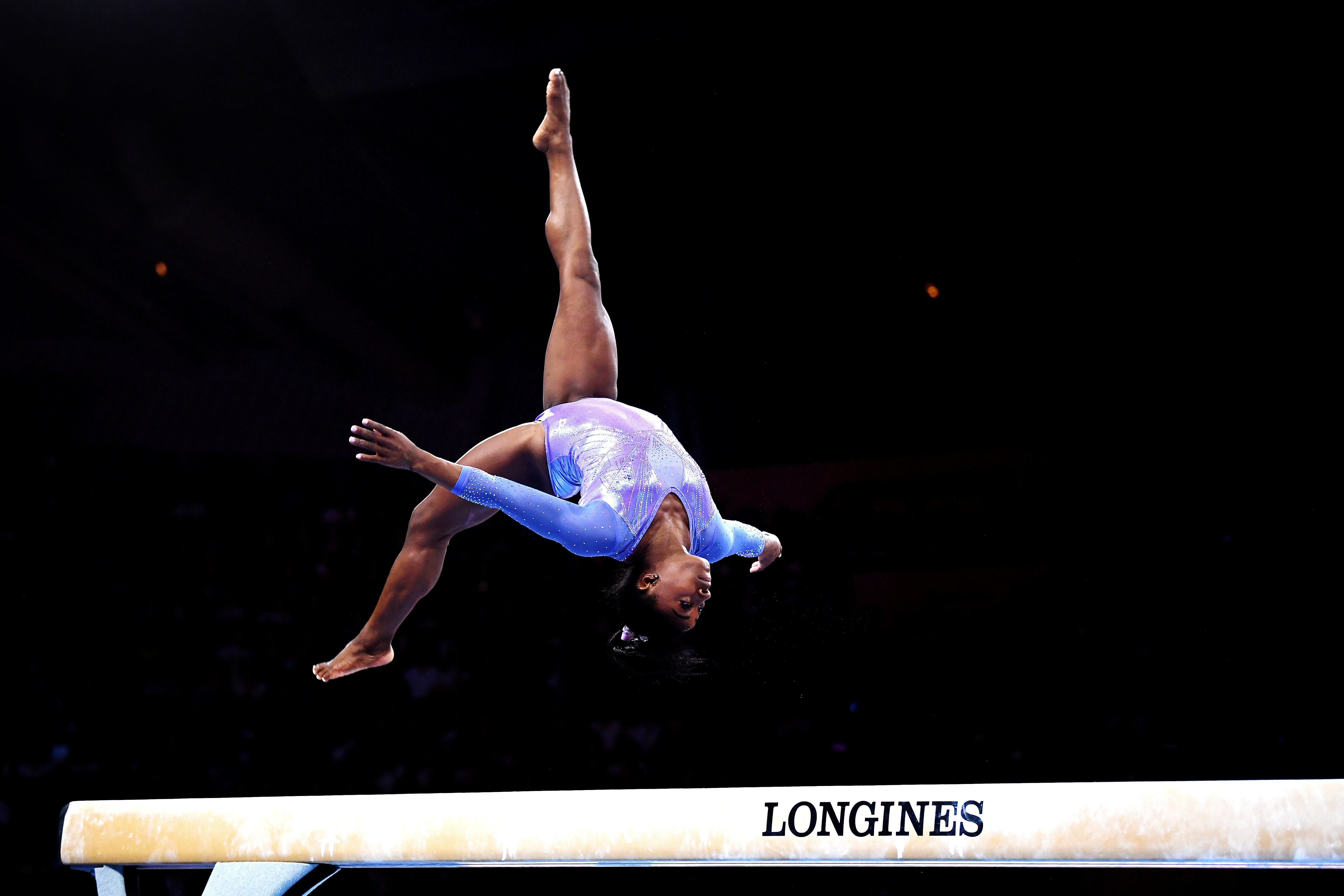 According to PEOPLE, Biles' 25th medal win on Sunday saw her breaking a record that had been set since the 1990s by male gymnast Vitaly Scherbo to become the most-decorated gymnast at worlds.