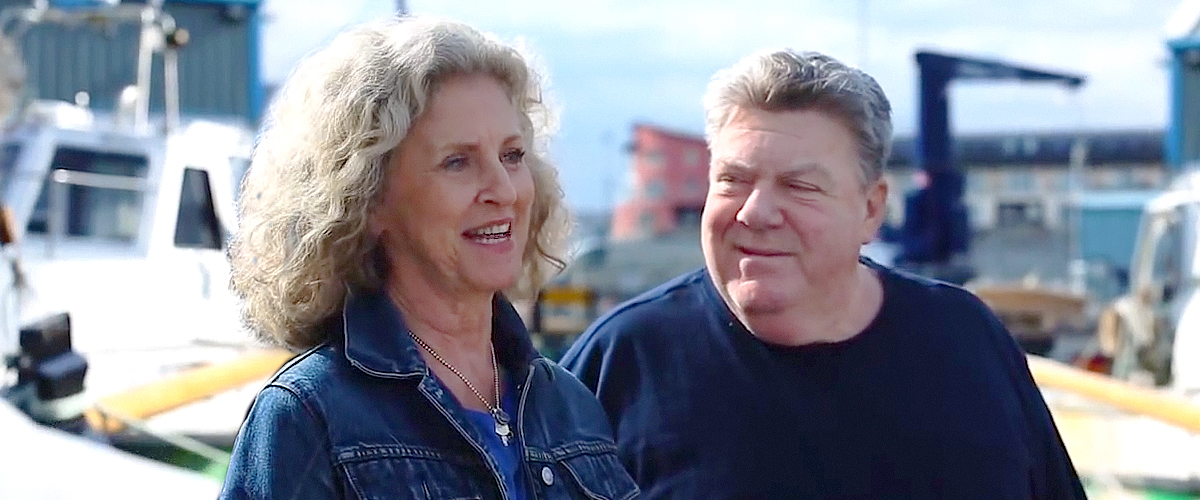 youtube.com/wildatlanticway
Inside the Long-Lasting Marriage of 'Cheers' Star George Wendt and His Wife, Bernadette Birkett
George Wendt, best known as Norm Peterson on "Cheers," has been married to actress Bernadette Birkett since 1978. They shared some details of their long-lasting romance.
Born in October 1948, the actor's career began in the Second City, an improvisational comedy enterprise based in Chicago. In the late 70s and early 80s, he took small parts in films such as "A Wedding" and "My Bodyguard."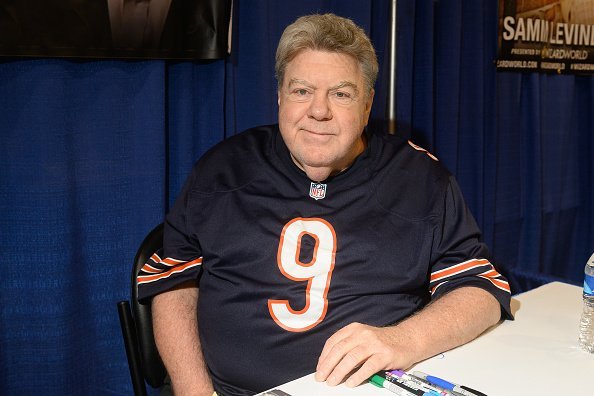 George Wendt on August 23, 2019 in Rosemont, Illinois | Source: Getty Images
George Wendt's time on "Cheers"
Before landing the role that shot him to stardom in "Cheers," George made some appearances in TV shows like "Taxi," "Making the Grade," and "M*A*S*H."
It wasn't until 1982 that he was cast as Norm Peterson on "Cheers," one of the three characters who appeared in every episode of the sitcom throughout is 11-year run (1982 – 1993).
The show is set in a bar named Cheers in Boston, Massachusetts, where a group of people meets to have some time off. Even though it was almost canceled during its first season due to low ratings, NBC kept it, and "Cheers" picked up.
After his time in the successful show, which earned its cast and crew 28 Primetime Emmy Awards and six Golden Globes, George went on to appear on different TV shows and films. Unfortunately, none of them was as successful as "Cheers."
Bernadette Birkett's career
In Bernadette Birkett's case, her acting career is not as known as that of George. The couple worked together on "Cheers," though. In the third season, she portrayed Cliff Clavin's (John Ratzenberger) Halloween date.
Later in the series, she served as the voice of Norm's never-seen wife, Vera. Apart from that, she has worked on "Mr. Mom," "Frasier," and "Arrested Development."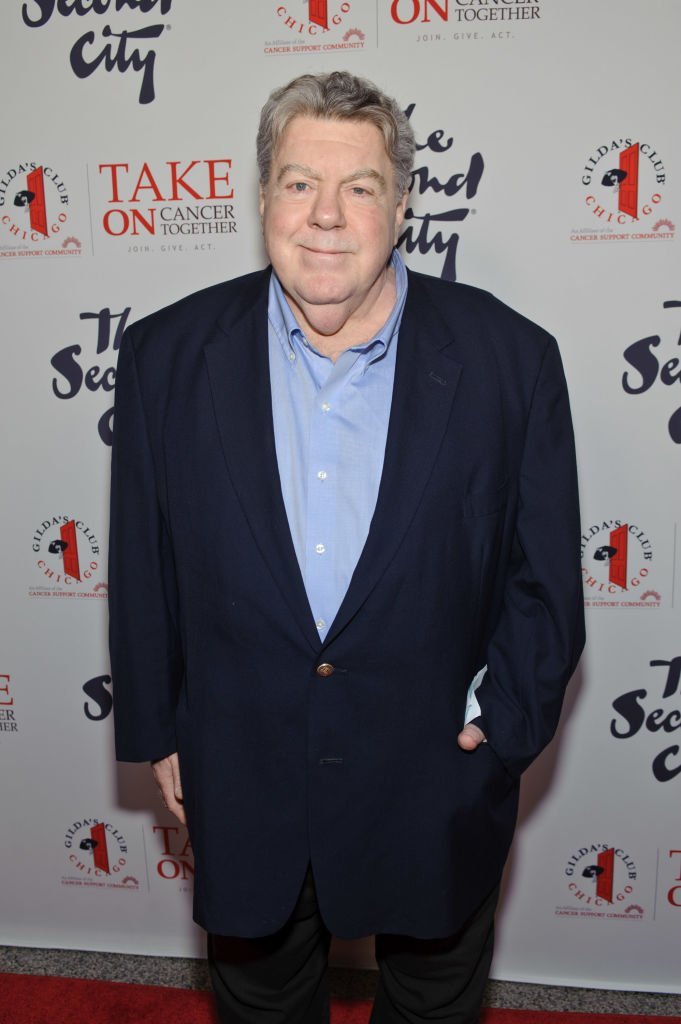 George Wendt on September 9, 2017 in Chicago, Illinois | Source: Getty Images
George and Bernadette's love story
Unlike most relationships in Hollywood, Bernadette and George's relationship has beaten the test of time. The couple met each other in 1975 when both of them worked at Second City.
After dating for a few years, the couple tied the knot in July 1978. Three children and four decades later, they are still together.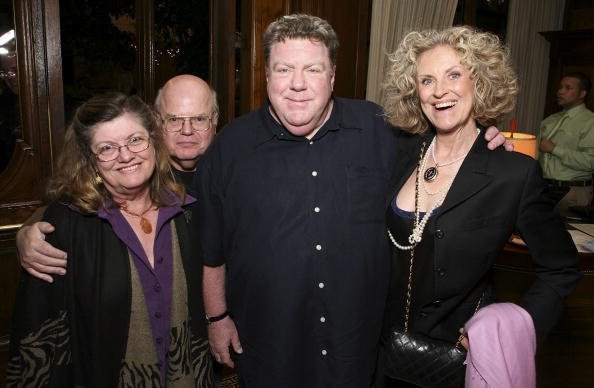 George Wendt and Bernadette Birkett next to Paul Wilson and his wife on March 29, 2007, in Los Angeles, California | Source: Getty Images
During a 2014 interview that the couple had with Calgary Herald, they shared some details of their relationships, pointing out that nobody actually made "a move" as their romance evolved organically.
George confessed that there was nobody else to consider dating when you work at an ensemble like Second City because of how time-consuming it was. He added that their hours back then "were completely the opposite" from the rest of the people.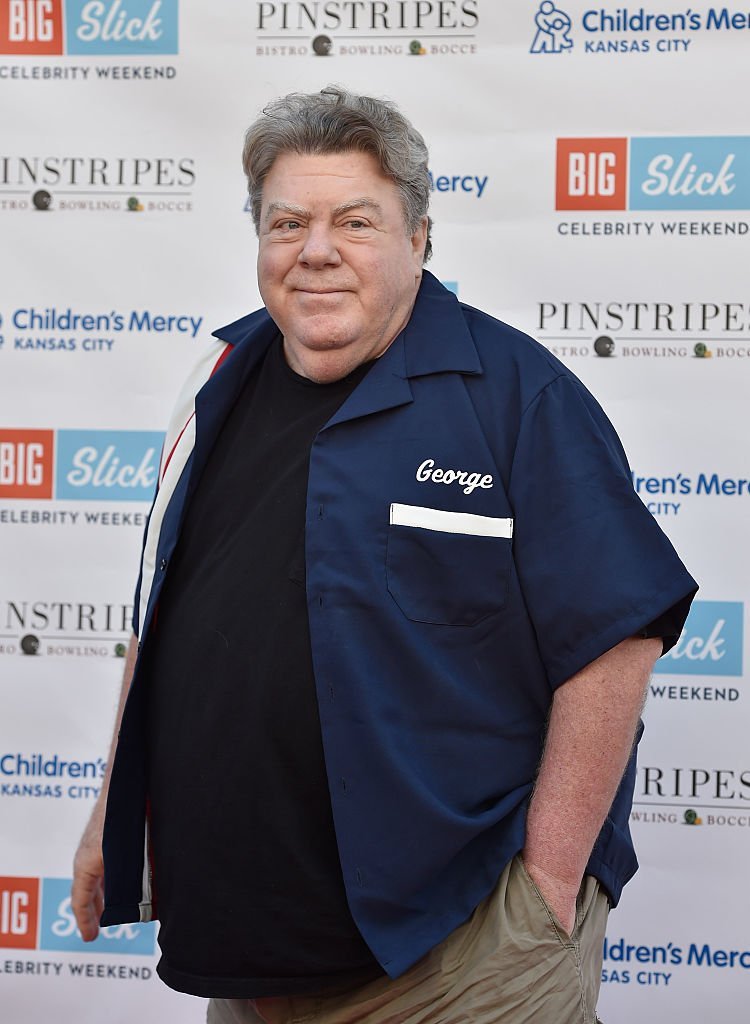 George Wendt on June 18, 2016 in Overland Park, Kansas | Source: Getty Images
One of the reasons their relationship works
Bernadette confessed that no "normal adult person" would want to date a person with that kind of schedule, so their relationship was probably the wisest choice they could have taken, romantically speaking.
The actress also pointed out that they have spent a lot of time apart from each other. She even claimed that George once was home for less than a month in two years due to his performances in London and New York.
Bernadette is already used to that kind of life as she added, "that's the way it is, and you accept it." George also joked, saying that most of the time that he is not on the road, he is unemployed.
He stated that when he is home, he enjoys his time in it as much as possible. So much so that he doesn't leave the house.
George and Bernadette are not the only members of the "Cheers" cast that have been married for a long time, though. Ted Danson's wife, Mary Steenburgen, took to social media on their 24th wedding anniversary to share a touching tribute to her husband.
The couple met on the set of the 1994's film "Pontiac Moon." On October 7, the actress uploaded a photo on her Instagram account, admitting that she would follow Ted "anywhere" while wearing their coordinated hats and "oversized glasses."
Please fill in your e-mail so we can share with you our top stories!