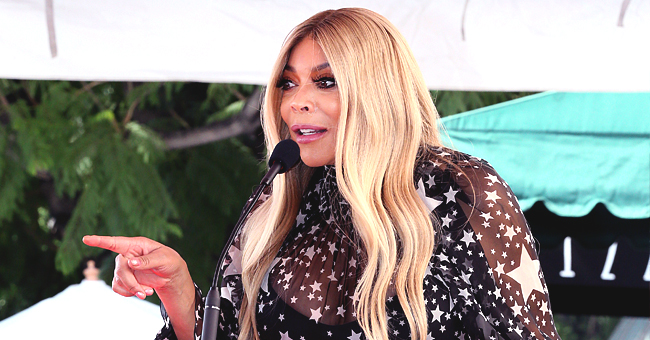 Getty Images
Wendy Williams Says What She's Looking for in a Man Is Good Conversation & Money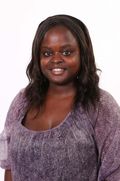 After a filing for divorce from her ex-manager, Kevin Hunter, talk show host, Wendy Williams has laid down a few rules for her next relationship.
A newly single Wendy Williams is setting the record straight on what she expects from the new man in her life.
Moments after the unveiling of her star on the Hollywood Walk of Fame, TMZ asked Williams what it would take to date her. She says she is looking for someone who can have a good conversation with her and he has to have money.
Williams' has changed since June, when she was spotted going on a shopping spree with a much younger male friend, Marc Tomblin. Reportedly, the two were enjoying each other's company and Williams was paying for everything.
She has moved on since her last fling with Tomblin because she revealed on her show that she is in a relationship and has introduced her new man to her staff on "The Wendy Williams Show."
It is reported, during the on air conversation about her mystery man, her producer, Suzanne gave her approval of the relationship and revealed that he is "cute."
Details of her new man came with a positive response from her audience who have watched the talk show host deal with the difficulty of a public divorce from Kevin Hunter Sr. Their divorce includes details of a mistress and a baby fathered by her ex-husband.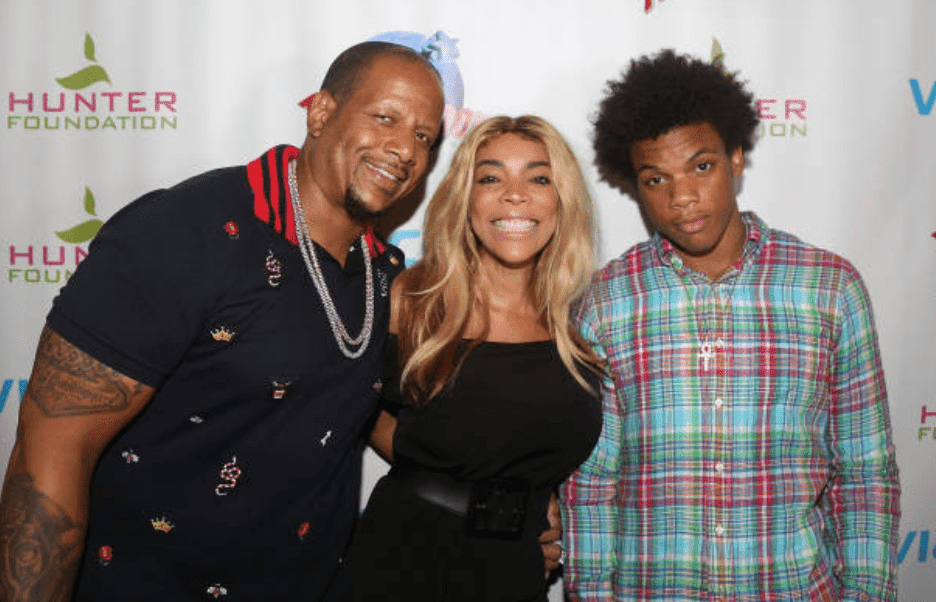 Kevin Hunter Sr, Wendy Williams and their son, Kevin Hunter Jr pose as a family at an event for "The Foundation Charity," on July 11, 2017, in New York City | Source: Bruce Glikas/Getty Images
Unfortunately, she didn't show up with her man to receive her star on the Hollywood Walk of Fame. Instead she was accompanied by her son, Kevin Hunter Jr. Speaking to PEOPLE, an emotional Williams gushes about him saying:
"He's always encouraged me to keep it going. And never asks me to pull back from anything that I say or that I wear or anything like that. He's always been very encouraging…So now, it's just the two of us against the world."
Never one to hold back on the drama, she also addressed the controversy surrounding her very public divorce from Kevin Hunter Sr, she explains:
"The elephant in the room is that I've been having a very, very tough year. But slowly but surely, I'm climbing out of the pit. And this is one of those monumental days, that, you say, 'if you don't believe in yourself, who's going to believe in you?'"
Her plans to be with a man who has his own money is important lesson she learned after neglecting to sign a prenuptial agreement with her ex-husband. According to Page Six, she now has to pay Hunter $250 000 to move out of their marital home.
Despite her impending divorce, Williams has remained optimistic that she wants to get married again and she has stated that she will sign a prenuptial agreement in her next marriage.
Please fill in your e-mail so we can share with you our top stories!