Tori Roloff of LPBW Wants People to Keep Unsolicited Pregnancy Comments to Themselves
With Tori Roloff's due date fast approaching, the "Little People, Big World" star is bent on keeping negative energy far away from her. 
Tori Roloff is ready to welcome her second child with Zach Roloff anytime soon. However, before the due date approaches, the reality star is getting candid about pregnancy comments from people that make her furious.
As reported by In Touch Weekly, the soon-to-be mom-of-two took to her Instagram story of Tuesday to warn people about their insensitive remarks.
In the first snapshot, Tori asked her if they wanted to know the most annoying remark she has heard while being pregnant.
She wrote:
"Wanna know what the single most annoying saying while you're pregnant is?"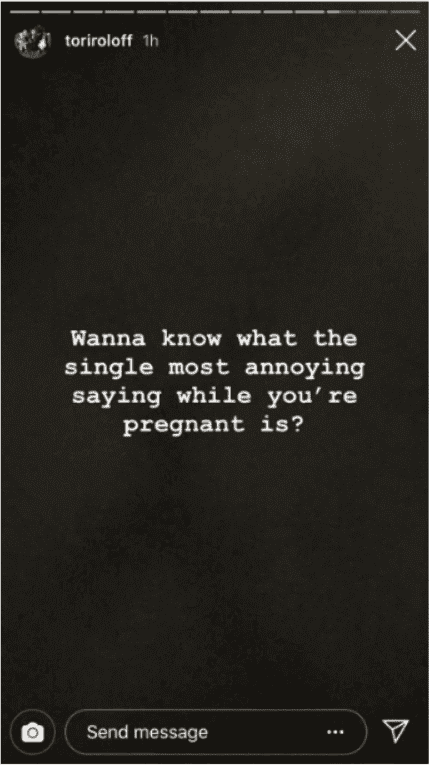 She answered her question in the following update, writing:
"Wow. You look ready to pop!"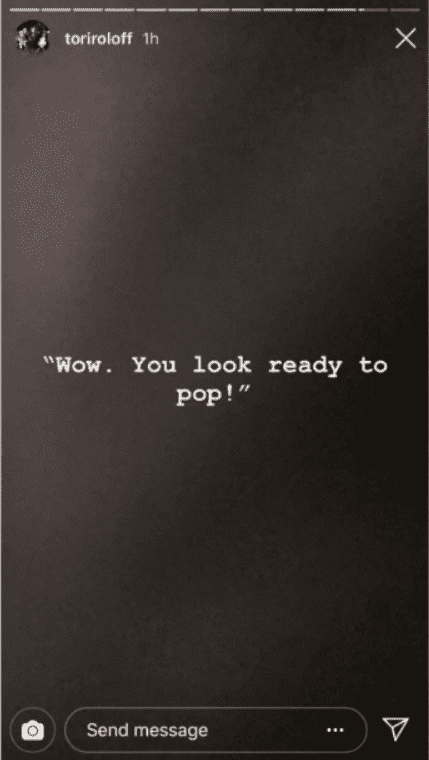 Tori, however, didn't stop at just revealing the "annoying saying," but also gave off a sound warning to people. She wrote:
"Ya. Keep that one to yourself in my presence. Kthanksbyeeee."
Irritating pregnancy comments are not the only thing that Tori has been candid about.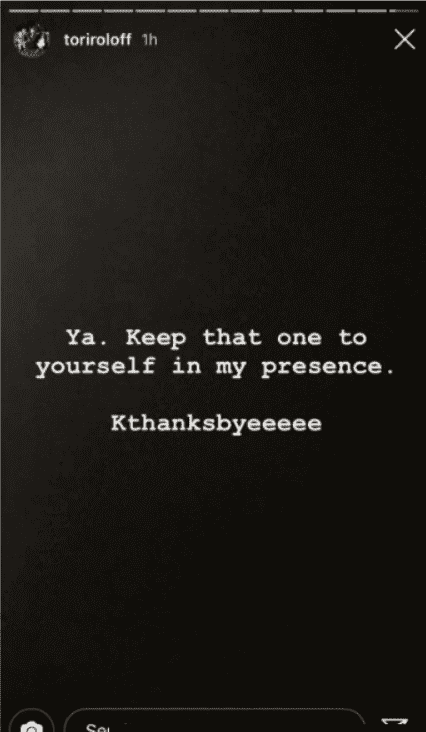 Two weeks ago, the 28-year-old took to Instagram to tell her fans that she is struggling with her last weeks of pregnancy.
Sharing a black and white photo of the family, with husband Zach rubbing her baby bump, Tori wrote in the accompanying caption:
"The last few days have really been a struggle for me. This last stage of pregnancy has hit me hard."
She continued detailing how she was frustrated that she couldn't do things on her own.
Given that she was not used to asking for help, she finds her last weeks of pregnancy challenging as she has to wait on Zach to do everything. 
She ended the post, writing:
"I know it's all worth it, and I'm doing such an important job, but I can't wait to tie my shoes on my own again. ? "
According to PopCulture, the inability to do things isn't all that Tori is struggling with. 
She also confessed that she was having a hard time accepting her body image as her belly grew faster than it did during her first pregnancy.
Tori announced that she was expecting a daughter with Zach back in May. We sure can't wait for November to come!