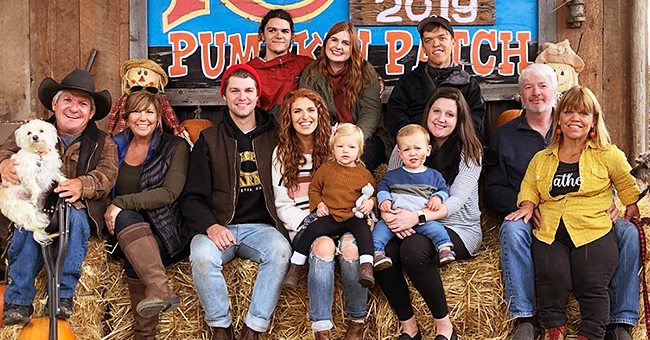 instagram.com/toriroloff
Tori Roloff Celebrates LPBW Star Matt Roloff's Birthday with Beautiful Photo of Him, Ember & Jackson
Tori Roloff celebrated her father-in-law, Matt Roloff's 58th birthday, with an adorable photo of him and his grandchildren.
Matt Roloff is 58! To celebrate the new age, his daughter-in-law, Tori Roloff, shared an adorable photo of him and his grandchildren on her Instagram story.
HAPPY BIRTHDAY GRANDPA
The photo, which was taken at Roloff Farms, showed the celebrant flanked by his grandchildren, Ember, and Jackson, as he smiled happily for the camera. The snap came with the words:
"Happy Birthday, grandpa Roloff."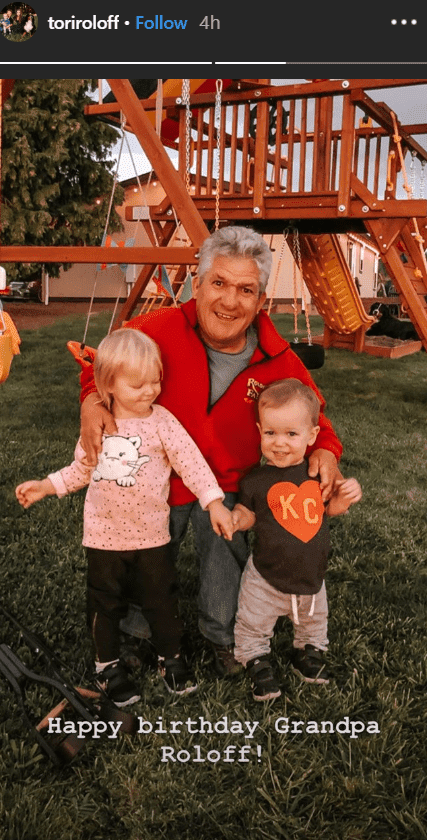 Tori Roloff wishing Matt Roloff a happy birthday on her Instagram Story | Photo: Instagram / toriroloff
Thank you for being so good to my mama
Matt, turned 58, on Monday, and his girlfriend, Caryn Chandler, equally celebrated him on Instagram. The former Roloff Farms manager wrote alongside a photo of the LPBW star smiling in a natural setting:
"That smile, though… my guy is having a birthday today — he wanted something low key, so I'm cooking up a Tri-Tip dinner. Happiest birthday to you, Matthew James."
A FAMILY PHOTO CAME FIRST
Chandler's daughter, Brittany, commented on the post, writing:
"Happy happy birthday @mattroloff, thank you for being so good to my mama."
The birthday greetings came after Matt shared a family photo of the Roloff clan, their spouses, and his grandchildren on Instagram.
The picture is a yearly tradition, carried out by the Roloffs' during the pumpkin season, and the reality star thanked his new daughter-in-law, Isabel, for the success of the photo.
This lady was dating Matt when he was still married to Amy
Although the dad-of-four's only female child, Molly, and her husband, Joel, were missing, the snap had Chandler, Matt's ex-wife, Amy, and her fiancé, Chris Marek.
The TV star and his ex ended their marriage in 2017, after which he began his new relationship.
MATT'S FAMILY IS MORE UNITED THAN EVER
Since going public with Chandler, the couple has faced accusations that their relationship began as an affair. In July, after Matt shared a photo of himself, and his lady, smiling while on vacation in Surprise, Arizona, one fan commented:
"This lady was dating Matt when he was still married to Amy."
Not one to keep quiet when someone he loves gets attacked, the reality star replied to the follower in the comment section:
"You couldn't be further from the truth."
Matt and Amy are happy with their partners, and with their family increasing with Tori's baby on the way, they are more united than ever.
Please fill in your e-mail so we can share with you our top stories!