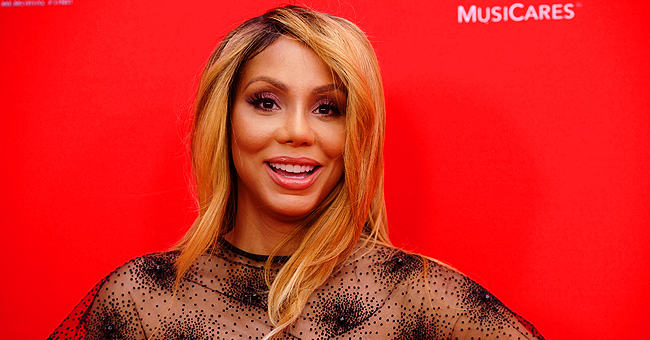 Getty Images
Tamar Braxton Shares Video of Mom Evelyn & Sister Trina Singing along to Toni's 'Another Sad Love Song' in Costco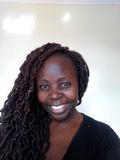 Tamar Braxton is no stranger to performing. However, she was regulated to the spectator when her mom Evelyn and sister Trina decided to cover Toni's "Another Sad Love Song" in Costco.
Toni, Tamar, Traci, Towanda and Trina - and their matriarch Evelyn – first burst onto the reality TV scene in 2011 on WE tv's "Braxton Family Values." Toni explained to HollywoodLife why their show has been successful. "We're family. We grew up together. We always like to play and laugh and giggle. It doesn't feel like we're working. Often we forget that the cameras aren't actually on," she stated.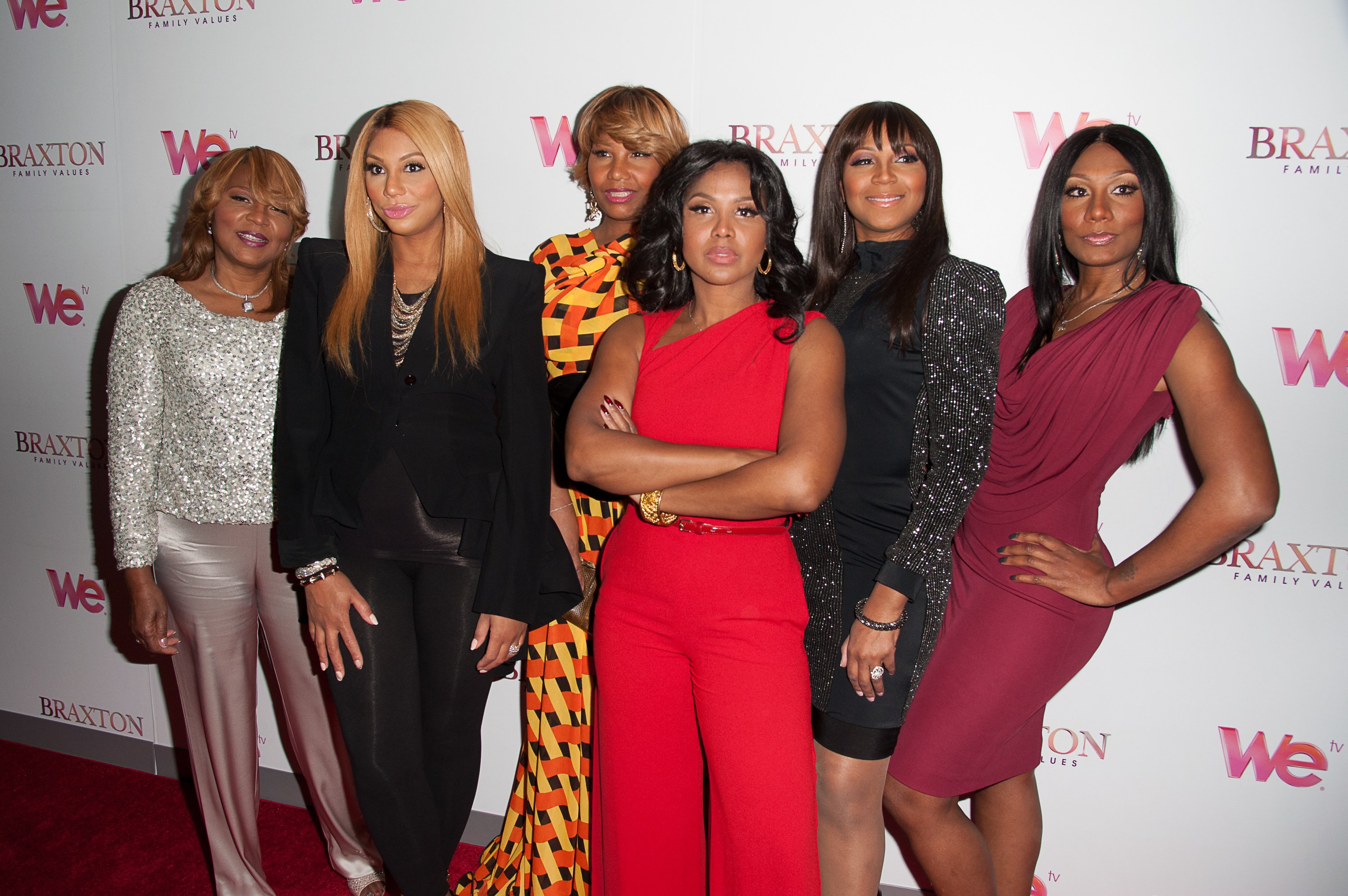 Evelyn Braxton, Tamar Braxton, Traci Braxton, Toni Braxton, Trina braxton and Towanda Braxton at the "Braxton Family Values" Season Three premiere on March 13, 2013 l Source: Getty Images
Things tend to get pretty heated on the show, like when in the season 6 finale an angry Traci told Tamar, "You make it so hard to love you. You make it so hard!" But Toni said that contrary to what is seen in the series, the family mostly gets along. "Actually we don't fight very much," insisted Toni. "We are close and share a lot of the same opinions on things."
BRAXTON FAMILY FUN
Tamar likes to document many of these "close" moments and share them with her 3.4 million followers on Instagram. Like the time she shared a photo of herself, Toni looking cute in her pixie cut, and mom Evelyn. "Someone taught my mother how to take selfies with duck lips," she said in part in the photo's caption, along with a face with rolling eyes emoji and a weary face emoji.
Or the time The Shade Room shared a video of the sisters dancing to Nigerian artist Teni's song "Case." While the sisters moved to the song, it is clearly Traci who stole the spotlight in the clip, as she danced like a pro and even did the gwara gwara dance like Rihanna at the 60th annual Grammy Awards.
Most recently Tamar shared a video of her mom and sister Trina having an impromptu karaoke session in Costco. In the video, Evelyn and Trina hold mics as they sing along to Toni's "Another Sad Love Song." While the two appeared to be having fun together, Tamar may have been less than impressed, writing in the caption, "We won't ever find our stepdaddy with this behavior."
THE PAIN OF LOSING LAUREN
Earlier this year, the Braxton family was struck with grief when Michael Conrad Braxton Jr.'s daughter died at 24 (Michael is the only boy among the Braxton siblings). According to TMZ, Lauren "LoLo" Braxton was found unresponsive by law enforcement on April 29, 2019. She was later pronounced dead by paramedics.
People reports that Lauren died of a heroin overdose and fentanyl intoxication. While fans rallied around the Braxton family with messages of support, Tamar was on the receiving end of some harsh criticism after her comments about not attending her niece's funeral.
Tamar opened up about her niece's death during an Instagram Live video while she was touring with Kandi Burruss on the Kandi Burruss' Dungeon Family concert tour. "I don't want my sisters or my family to get upset with me, but the things that have been going on – this is the first time that anybody in my family has passed," she said in the video that was captured by YBF Chic. "I don't have time going to the funeral. I'm still drained from that… It's a lot."
Please fill in your e-mail so we can share with you our top stories!