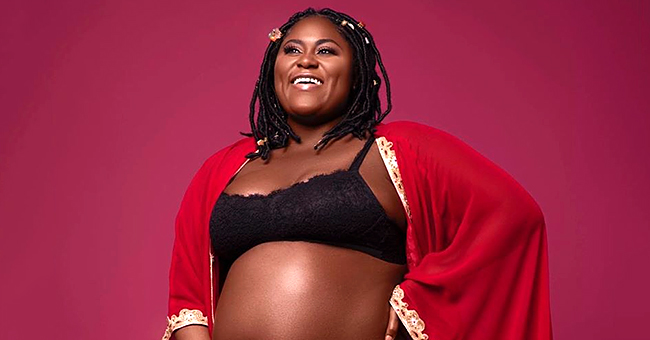 Instagram/daniebb3
Danielle Brooks of OITNB Flaunts Her Growing Baby Bump in Red Robe in a Gorgeous Maternity Photo

"Orange Is The New Black" actress Danielle Brooks flaunts her glorious baby bump on Instagram.
Danielle Brooks is pregnant and she'd love it. Once again, the actress has posted a photo that put her baby bump on full display, and the n a stunning red silk robe in a photo she posted on her Instagram account
Danielle originally announced her pregnancy on Instagram, with a snap of herself holding a positive pregnancy test and a huge grin. And she'd been smiling ever since.
Even though she's shared each milestone of her pregnancy, Danielle's keeping the mystery man's identity under wraps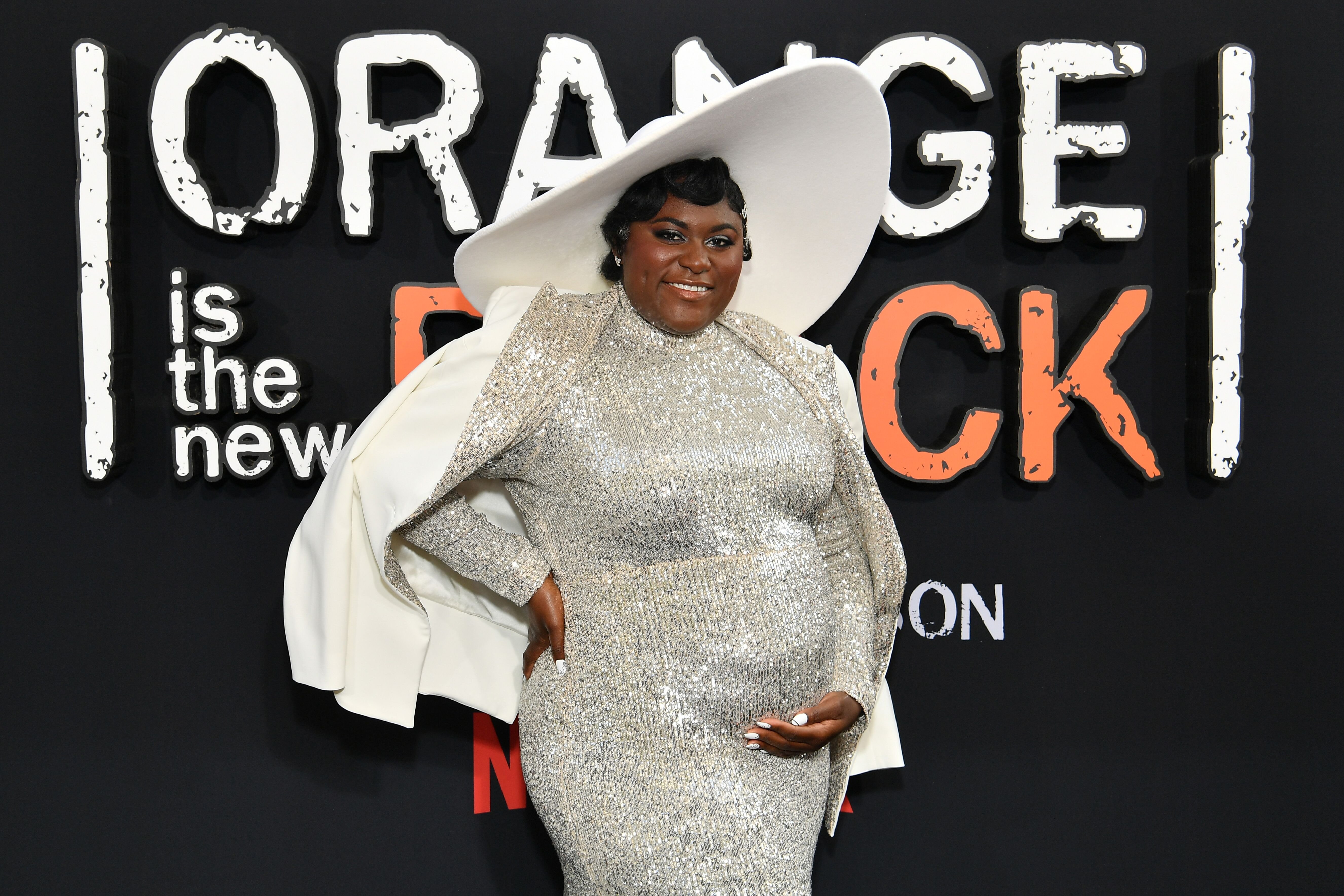 Danielle Brooks flaunts her baby bump at the OITNB season premiere/ Getty Images
DANIELLE BROOKS - MADE FOR MOTHERHOOD
Danielle doesn't just glow, she radiates contentment, joy, and confidence.
She shared in which she is wearing a red silk robe trimmed with pale lace over black lingerie, which does nothing to hide the glorious baby bump she cradles tenderly. She captioned the snap:
"This moment is sacred. ? This moment is about birth and RE-birth. ? This moment is discovering new parts of myself that I never knew existed before."
REDEFINING HERSELF AS A WOMAN
Danielle's pregnancy has been a journey of self-discovery, during which she has had to redefine her choices, her sense of family, and who she is as a woman. She revealed:
" ? This moment is unapologetically leaning on those that truly understand the definition of family and friendship.? This moment is about experiencing all that life has to offer me as a woman.I'm living and basking in the right now! And it feels damn good. #mothertobe ?"
DANIELLE BROOK'S MYSTERIOUS BABY DADDY
In February 2018, Danielle coyly admitted that she had a special man in her life, but even though she's shared each milestone of her pregnancy, Danielle's keeping the mystery man's identity under wraps. All she had to say about him was:
"What I've always imagined love to feel like…"
THE MOMENTOUS EVENT IS NIGH
We've been counting on our fingers, and since Danielle announced that she was 20 weeks along in July, that means her baby is due sometime in the beginning of November.
We can't wait to meet Danielle's baby, and we wish her all the love and happiness she so richly deserves!
BY THE WAY, IT'S A GIRL
The trailer of Danielle Brook's new show for Netflix " A Little Bit Pregnant" has just debuted and fans are excited.
The show will chronicle Danielle's pregnancy and the challenges she has had to face as a first-time mom.
She will also be delving into all those mysteries that seem too daunting to soon-to-be parents. She said:
"Doulas, midwives, experts — I'm gonna be talking to them all. First up: my baby shower."
And the best part of it all is the gender reveal. And it's a girl!
Please fill in your e-mail so we can share with you our top stories!