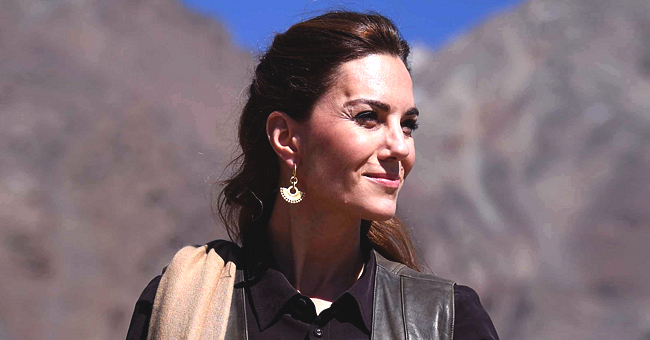 Getty Images
Kate Middleton Gives First-Ever TV Interview While Talking about Royal Tour of Pakistan with Prince William

Duchess of Cambridge, Kate Middleton is feeling excited about her trip to Pakistan with her husband, William, tagging it as "really special" in an interview with CNN, which is her very first television news interview.
Kate Middleton has broken her duck when it comes to granting television news interviews as she was on hand to give an interview with CNN.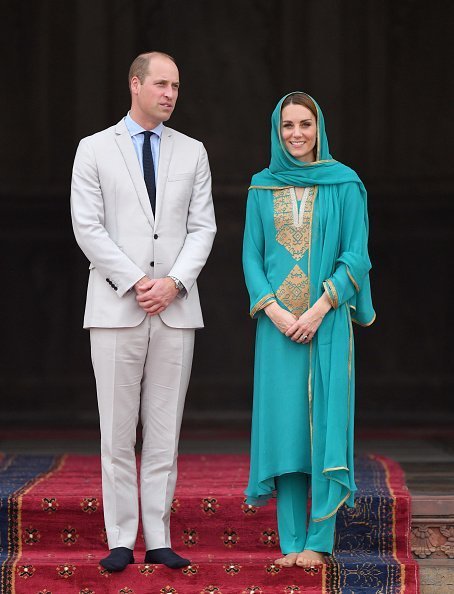 Prince William, Duke of Cambridge and Catherine, Duchess of Cambridge visit the Badshahi Mosque in Lahore, Pakistan | Photo: Getty Images
She used the opportunity to speak about her and William's trip to the Middle Eastern country of Pakistan, with the Duchess gushing over the experience.
KATE IMPRESSED WITH PAKISTAN'S GEOGRAPHY
Kate was speaking to the news channel while out with Prince William in the Pakistani city of Lahore on Thursday. She expressed her pleasure in the fact that the trip had given her and the Duke of Cambridge the opportunity to see great geographical features. She said,
"It was amazing seeing some of the geography yesterday, but then to see some of the community activities today has been really special."
THE SOS CHILDREN VILLAGE'S LAUDABLE PROJECT
One of such community activities the Duchess was referring to is an SOS Children's Village in Lahore, where she and William visited on Thursday.
The Children's Village is a charitable organization founded in the late 1970s; it helps children to develop into cheerful, confident, and resilient adults by providing homes and family structure for 150 orphaned children.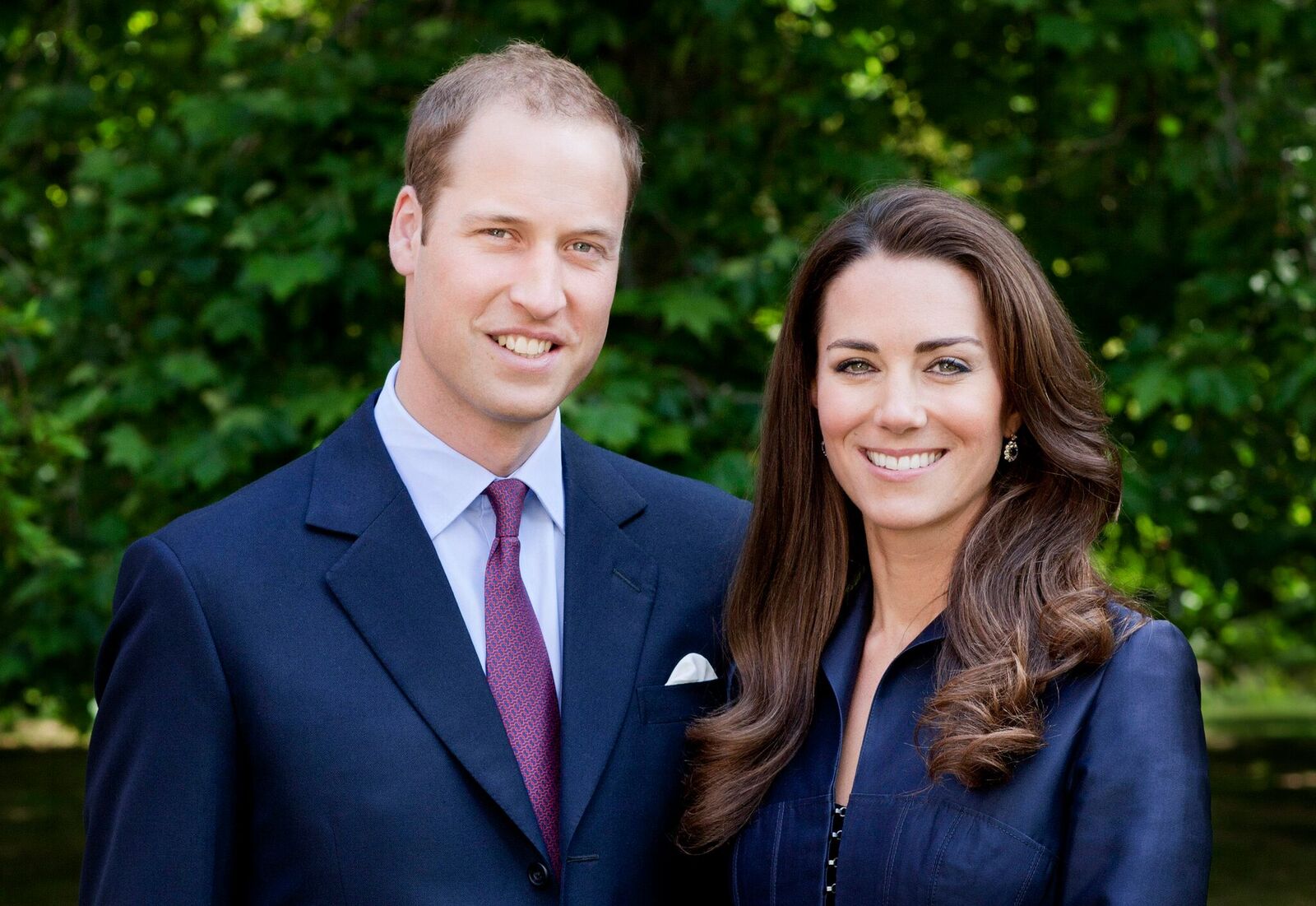 Prince William, Duke of Cambridge and Catherine, Duchess of Cambridge pose for the official tour portrait for their trip to Canada and California in the Garden's of Clarence House on June 3, 2011 in London | Photo: Getty Images
This laudable act by the charity organization caught the eye of Kate Middleton, and she expressed her delight in the work they are doing.
The Duchess also addressed the crowd, where she lauded the village and the women for their impressive work, before going on to wish three of the children a happy birthday.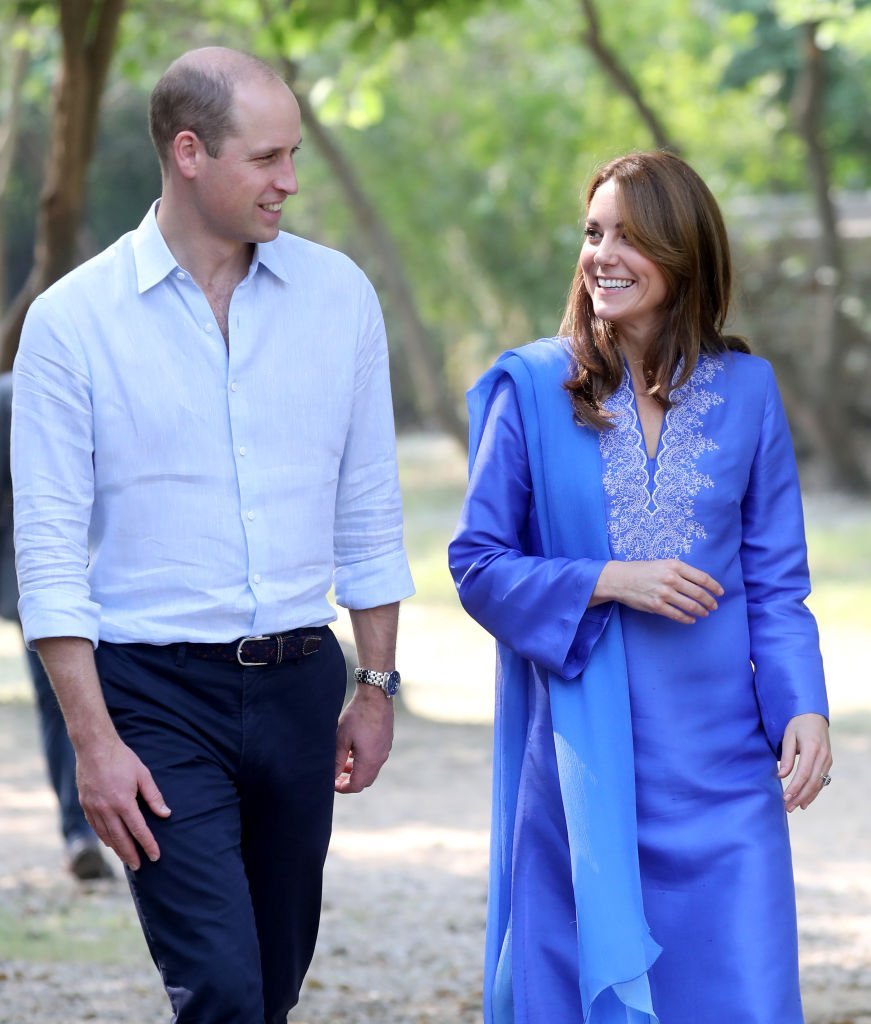 Prince William and Kate Middleton take part in a number of activities to show Pakistan's effort to meet sustainable development goals at Margallah Hills National Park. | Photo: Getty Images
FLIGHT ISSUES FOR THE ROYAL COUPLE
The Royal Couple experienced some flight hiccups on their way from Lahore to Islamabad and were forced to return to Lahore after many futile attempts to land their plane due to lightning strikes. They thus spent the night in Lahore at the Pearl Continental.
Such discomfort didn't prove to be an issue for Kate as she was seen hours later, playing with hero military dogs. She also thanked the Royal Air Force for keeping her and William safe during the plane incident. She said:
"We were looked after so well by the @RoyalAirForce…they did a great job…we are hugely grateful."
It is good to see that William and Kate are safe and sound. The hero dogs would have been excited to have the Royal Couple play with them too.
Please fill in your e-mail so we can share with you our top stories!