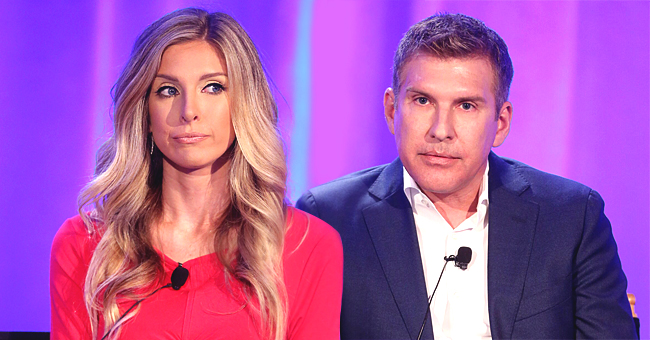 Getty Images
Todd & Julie Chrisley's Rep Allegedly Responds after Daughter Lindsie Talked about Her Parents during Dr Phil Interview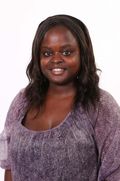 Todd Chrisley fires back at the allegations made by his estranged daughter, Lindsie Chrisley, regarding her role in the family's legal issues.
During a sit down interview with Dr. Phil about her family's federal charges of tax evasion and financial crimes, Lindsie Chrisley set the record straight about her role in the case.
Lindsie claims when she met up with her father, Todd Chrisley in June, he questioned her about her relationship with the Georgia Department of Revenue's Office of Special Investigations, Joshua Waites. She says he accused her of being the whistle blower to the federal government about the family's financial indiscretions.
Lindsie tells Dr. Phil that Todd and her stepbrother, Chase tried to extort her over nude pictures and a sex tape.
She says Chase bought the alleged sex tape for $5 000, in order to convince her to lie about her family's role in the federal charges against them.
Todd has publically accused her of having separate affairs with Bachelor stars Robby Hayes and Josh Murray. It is believed one of them is featured in the sex tape.
A representative for the Chrisley's has released a statement to Entertainment Tonight denying Lindsie's version of events. The statement from Todd and his wife Julie says:
"[Lindsie is providing] false statements with regards to not only her involvement with Todd and Julie Chrisley's tax situation but also with Joshua Waites from the Georgia Department of Revenue and also that she was threatened and coerced to make them."
It is reported, after being cleared of tax evasion on October 8, 2019, Todd and Julie have sued Joshua Waites. They believe her purposefully targeted Lindsie in order to get personal information about the Chrisley family, they explain:
"By the nature of the text messages [see screengrabs below], it's clear that she was a willing participant in providing information."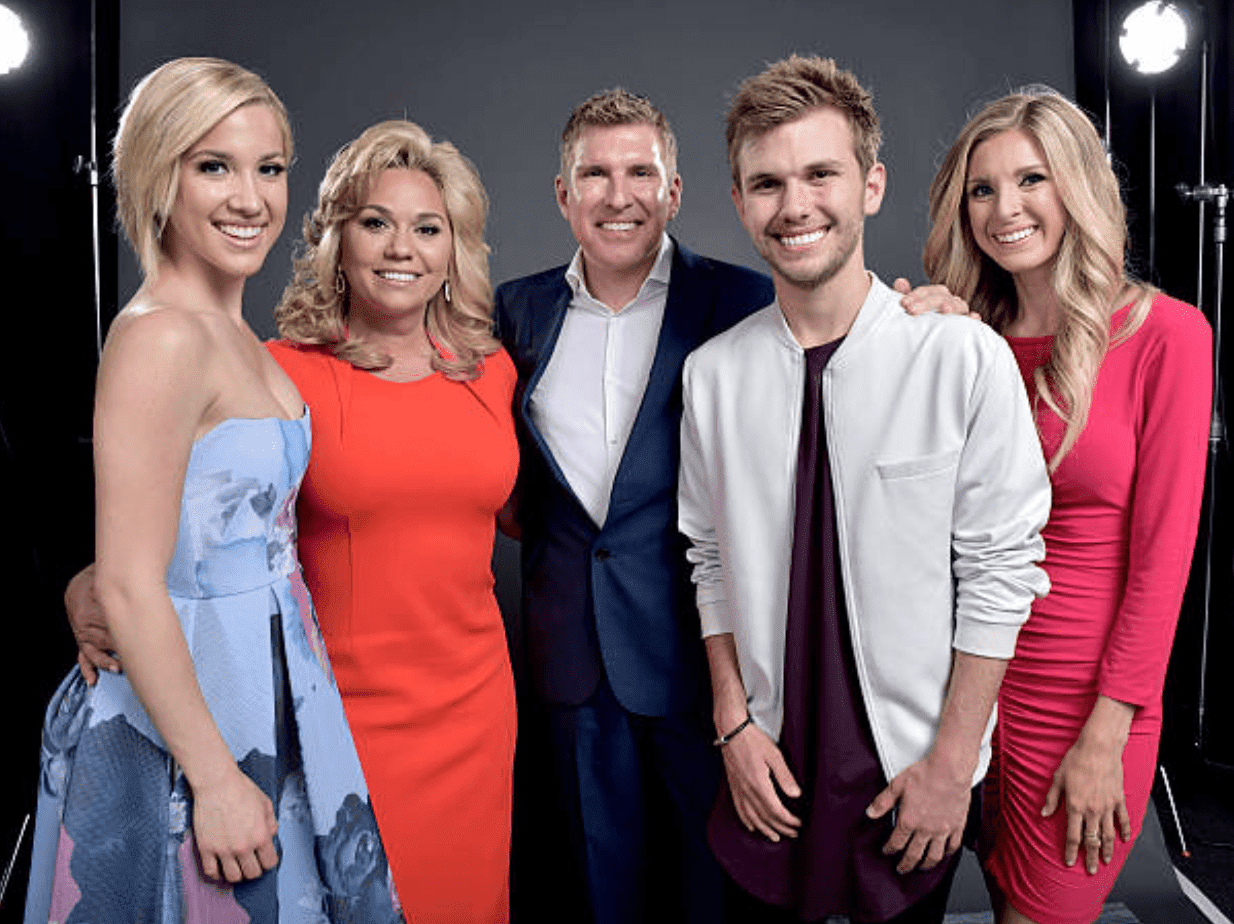 Savannah Chrisley, Julie Chrisley, Todd Chrisley, Chase Chrisley, and Lindsie Chrisley pose for a family portrait during the NBCUniversal Summer Press Day for their show "Chrisley Knows Best," on April 1, 2016, in Westlake Village, California | Source: Mike Windle/NBCUniversal via Getty Images
"For example, in one text she says, 'So they are shutting it down,' in reference to the Chrisley Knows Best USA reality show that she was fired from. This shows her whole motivation and goal in working with Joshua Waites and the GDOR," the statement continues.
Lindsie has denied pursuing Joshua in order to go after her parents. She has also disputes Todd's allegations of having an affair with the tax official. She admits to texting him in the months prior to Todd and Julie's arrest, but says it was only so she could protect her son, Jackson, from the public fallout of the case.
The Department of Revenue has cleared Todd and Julie of their state tax evasion charges of almost $2 million. It was discovered that they overpaid their taxes and they were given refunds for 2013, 2014, 2015 and 2016.
However, their legal issues are not over yet because the couple are still facing federal charges for allegedly evading federal taxes in 2013, 2014, 2015 and 2016.
Please fill in your e-mail so we can share with you our top stories!