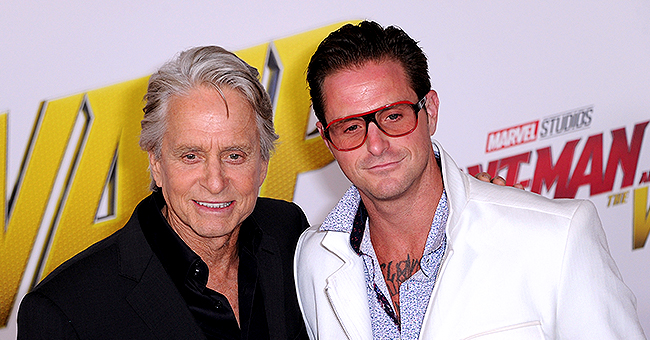 Getty Images
Michael Douglas' Son Cameron Hopes to Make Daughter Lua Proud after Overcoming Drug Addiction
Having learned from the errors he made in the past and now leading a better life, Cameron Douglas, the son of iconic actor, Michael Douglas, is hoping that his 22-month-old daughter will grow up to become proud of him.
While stuck in his days of drug addiction, fatherhood may have been the last thing on the mind of Cameron Douglas. However, it happened that it was the light at the end of his tunnel as he was blessed with his daughter, Lua, who he hopes will have reasons to be proud of him.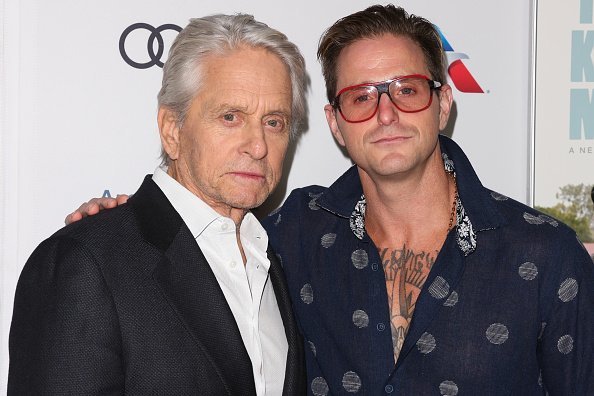 Actors Michael Douglas (L) and Cameron Douglas (R) attend the 2018 AFI FEST world premiere screening of "The Kominsky Method" at TCL Chinese Theatre on November 10, 2018 in Hollywood, California | Photo: Getty Images
LUA IS MY INSPIRATION
Speaking in an exclusive interview with PEOPLE, Cameron explained the importance of having Lua in his life. He said,
"Having my daughter gives me a whole new perspective on life. My daughter is a source of inspiration."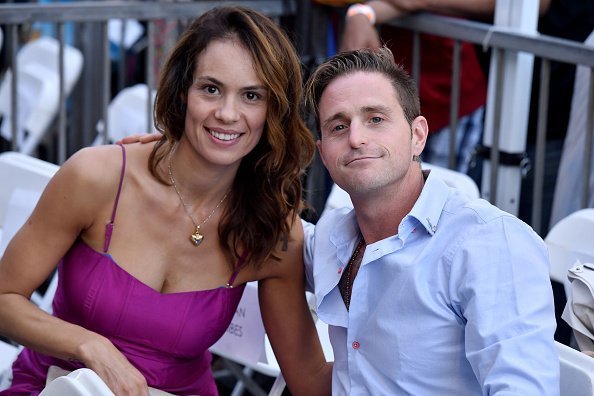 : Cameron Douglas and Viviane Thibes attend the ceremony honoring Michael Douglas with star on the Hollywood Walk of Fame on November 06, 2018 in Hollywood, California | Photo: Getty Images
A BOOK TO HELP THOSE ADDICTED TO DRUGS
Cameron went on to add that he hopes that Lua would one day see him as a source of inspiration with the things he hopes to accomplish. One of such things is helping addicts before they go into the dark, self-destructive road that he managed to escape.
One way Cameron is doing that is by writing a book, "Long Way Home," which chronicles his struggles with addiction. He hopes that by sharing his story in a book, other addicts will seek help, and then he would have saved a life.
MICHAEL DOUGLAS THOUGHT HE WOULD LOSE HIS SON
Cameron Douglas is now clean and trying his best to see that others are clean, but that wouldn't have been the case, as things might have been worse.
His father, Michael Douglas, who also spoke to PEOPLE, narrated the ordeal he and Cameron's mother, Diandra, went through.
Michael explained that Cameron's addiction started when he was a teenager, with drinking bouts, pot-smoking, and hijinks, before degenerating into cocaine and abuse, arms possession, and drug dealing.
His addiction got him incarcerated, as he was convicted of conspiracy to distribute meth and cocaine. He got a five-year jail term, which was extended to almost eight years after he was found in possession of drugs while in jail.
Michael Douglas, 75, felt he was going to lose his son. He said,
"There were moments when hope dwindled… and then it's just a train out of the station. Life became a series of crises. I thought I was going to lose him."
However, he is now grateful for the turnaround that has occurred in Cameron's life, with the 40-year-old currently working to restart his acting career.
Cameron's book will hit bookstores on October 22.
Please fill in your e-mail so we can share with you our top stories!