Inside 'Blue Bloods' Star Bridget Moynahan's Former Relationship with NFL Quarterback Tom Brady
Actress Bridget Moynahan, best known for "Blue Bloods," was in a relationship with NFL professional player Tom Brady. Although they were never married, they share a son.
Born in April 1971, Bridget's career began in Springfield, Massachusetts, in the modeling industry shortly after graduating from high school. At 18 years old, she moved to New York to expand her career.
"[They] amicably ended their three-year relationship several weeks ago."
Bridget Moynahan's career
Once in the Big Apple, she started appearing in magazines such as Vogue and Elle. Her TV debut took place in 1999 when she was cast as Natasha on "Sex and the City."
It was on the 2000 comedy-drama film "Coyote Ugly" that she got her breakthrough role, though. In the movie, she portrayed Rachel, a dancer and bartender in a New York bar.
Landing a role on "Blue Bloods"
As years passed by, Bridget kept getting more parts in famous films, including "I, Robot," "Gray Matters," and "Noise."
In 2010, however, the actress landed the role of Assistant District Attorney Erin Reagan on "Blue Bloods." So far, she is one of the main characters of the show, wherein she works next to Donnie Wahlberg, Tom Selleck, and Len Cariou.
As per Bridget's romantic life, she has been married to businessman Andrew Frankel since October 2015. However, before tying the knot, the actress was in a three-year relationship with NFL quarterback Tom Brady.
Tom is currently playing for the New England Patriots. He is considered one of the best players in his position due to the six Super Bowls he has won so far (the most of any player in the sports' history).
Tom Brady and Bridget Moynahan's relationship
Although the exact date Bridget and Tom started dating is unclear, they are believed to begin their romance circa 2004. In 2006, rumors of their split were all over the Internet, which prompted a representative of the actress to confirm their breakup.
A statement released to People read:
"[They] amicably ended their three-year relationship several weeks ago. We ask for your respect and consideration of their privacy. No further comments will be made."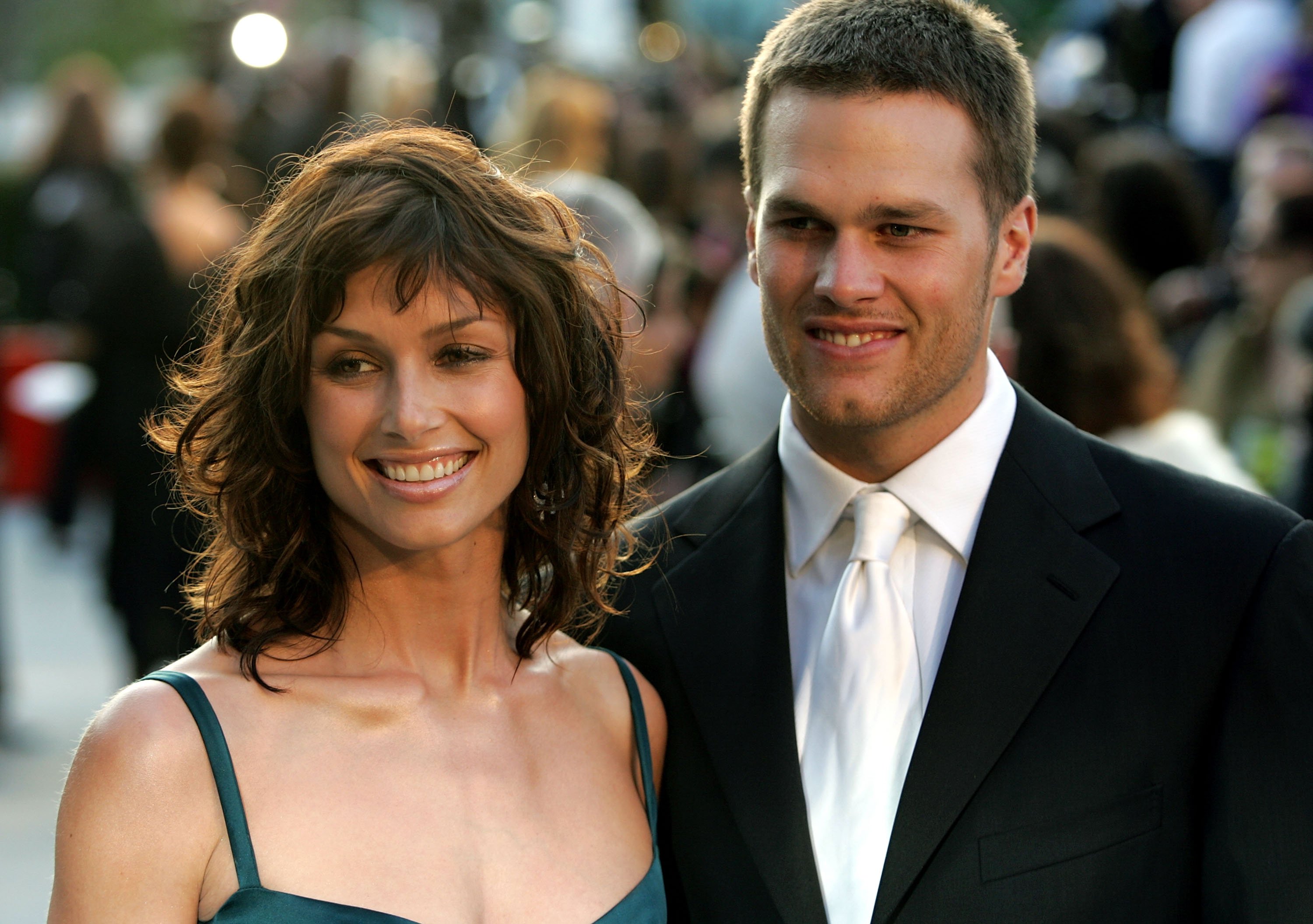 Shortly after their split, Tom and Brazilian model Gisele Bündchen started dating. Nowadays, the couple is married and has two children together: son Benjamin Rein and daughter Vivian Lake, born in 2009 and 2012, respectively.
However, Tom's relationship with Bridget made headlines again in February 2007 when it was confirmed that she was pregnant with the quarterback's child. John Edward was born in August 2007.
Bridget's thoughts on being a single mother
During an interview with Harper's Bazaar, Bridget revealed that she was a traditional woman who believed in marriage and that it was hard for her to accept the idea of being a single mother.
The actress' pregnancy surprised Gisele, as well, who admitted she once considered breaking her relationship with Tom at that point. The baby news came when they had been dating for two-and-a-half months.
She confessed that it was a "very challenging situation." Thankfully, the couple talked things through, and Gisele now considers that John is her own son.
"I feel blessed to have him in my life. I understand that he has a mom, and I respect that, but to me, it's not like because somebody else delivered him, that's not my child. I feel it is, 100 percent."
The family nowadays
The years following John's birth were challenging for Bridget as tabloids and paparazzi wouldn't let her alone, she confessed. Even now, she unconsciously hides while in public spaces "because of that period of time."
Fortunately for the entire family, Tom and Bridget managed to find partners (Gisele and Andrew Frankel, respectively) who play essential roles in parenting John.
Talking to People, the actress said:
"Tom and I made a decision to raise a child together, and we both found partners that not only supported us in raising that child but also loved our child as if he was their own. I don't think you can ask for more than that. My son is surrounded by love."
At the moment, Bridget is focused on her acting career, portraying Erin Reagan in "Blue Bloods." Tom, on the other hand, is currently playing his 20th season with the New England Patriots and is doing his best to lead the team to another Super Bowl.