LeBron James & Dwyane Wade's Sons Bronny & Zaire Made Creative Dunks at Sierra Canyon's Media Day
Bronny James and Zaire Wade were the cynosures of all eyes at the Sierra Canyon Day and left no one in doubt of their talent in Basketball with a display of amazing skills. 
Bronny James and Zaire Wade seem to have the talent of their famous fathers, LeBron James, and Dwayne Wade, respectively.
That assumption comes to bare following an impressive display of skills by the duo at the media day of their school, Sierra Canyon.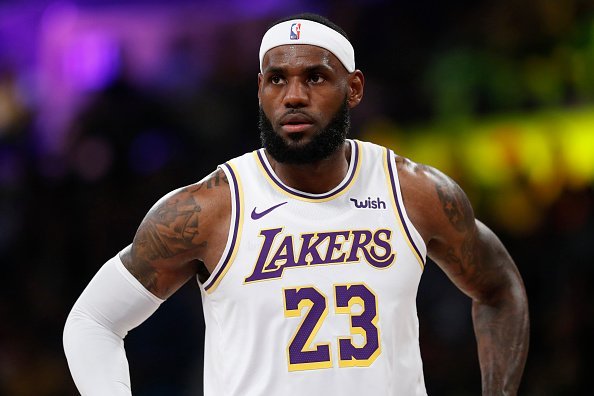 BRONNY AND ZAIRE ARE STARS IN THE MAKING
Being the sons of famous NBA Superstars would come with its pressures and expectations, but it looks like Bronny and Zaire are handling both well.
The pair were at their very best on their school's media day, making creative dunks, amidst many other highlights.
They did all of that, even without a prior warm-up. It was thus not surprising to find clips of their impressive performance on several ESPN news outlets.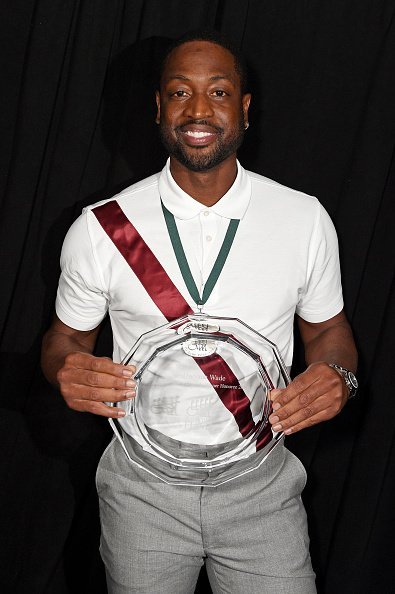 Bronny and Zaire will have the chance to showcase their skills to a higher viewership come December when they hit the road to the Nationwide Arena in Ohio.
There they will be up against some of the country's top upcoming talents, as they challenge each other at the Ohio Scholastic play-by-play Classic occurring on December 14. 
SIERRA CANYON HAS A LOT TO BE PROUD OF
Sierra Canyon finds itself lucky to play host to talents such as Bronny and Zaire, and that pool is not restricted to only the male.
BRONNY IS GETTING SOOO CLOSE TO HIS FIRST POSTER! pic.twitter.com/jLsvPFb6oG

— Ballislife.com (@Ballislife) October 21, 2019
The school's female basketball team is also heavy-laden with fast-rising talents in its ranks in the mold of three NCAA Division 1 players namely Ashley Chevalier (Texas), Vanessa DeJesus (Duke), and Alexia Mark (Boise State). 
The presence of these young stars makes the school's basketball home games sell out, raising questions about the expansion of their 1200 capacity school gym.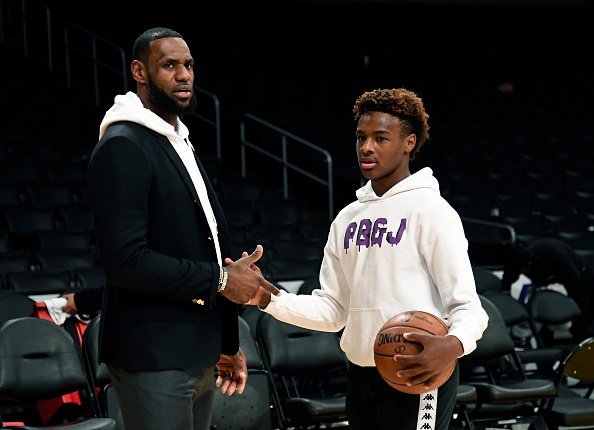 LEBRON JAMES AND DWAYNE WADE LOVE TO WATCH THEIR SONS PLAY
 The boys' fathers also have a keen interest in their sons' development as they both make out time to watch their games.
LeBron watched as Bronny showed his dunking prowess in a game, a feat he would have been proud of. Dwayne was also present when the boys played together for the first time for Sierra Canyon.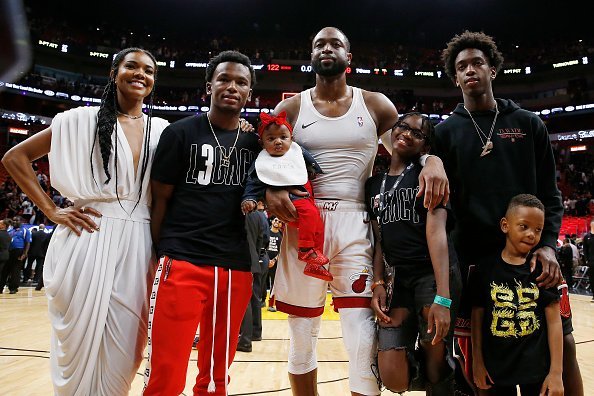 In that particular game, Zaire helped with 7 points while Bronny came off the bench to help his team see out the game. 
The boys also recreated their fathers' "SLAM" Covers in a photoshoot, which was also part of the media day. 
The future is undoubtedly bright for the burgeoning stars, Bronny and Zaire. The world is waiting for them.