Snoop Dogg Reportedly Receives Weed Bouquet with 48 Joints for 48th Birthday
Snoop Dogg just turned 48-years-old, and he was given a weed bouquet that had 48 joints to celebrate all the years of his life. 
There's no better gift to give Snoop Dogg but a weed bouquet, and his friends went out of their way to create one just for him. It featured over 4 dozen joints, and while that may not seem like such a treat to a lot of people, it's definitely the best type of bouquet in the world if you're Snoop.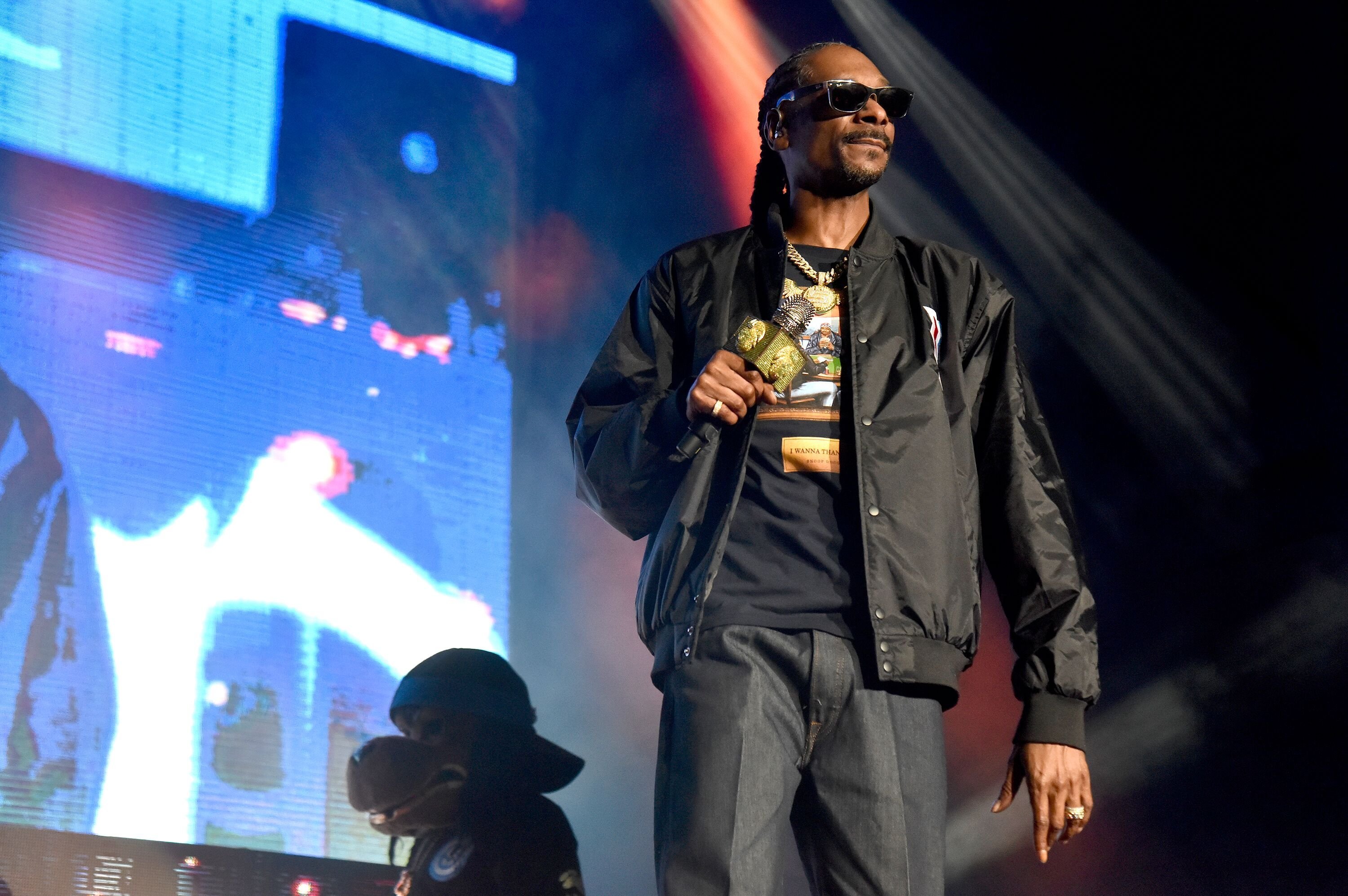 The Epic "Floral" Bouquet
The gift was created by the cannabis floral designer and artist Leslie K. Monroy, and was a request from Snoop's own weed company called "Merry Jane."
According to TMZ, 24 of the 48 joints are made of Indica while the rest are made of Sativa. Aside from the joints, the bouquet was also decorated with four small weed clones and 8 tall weed clones.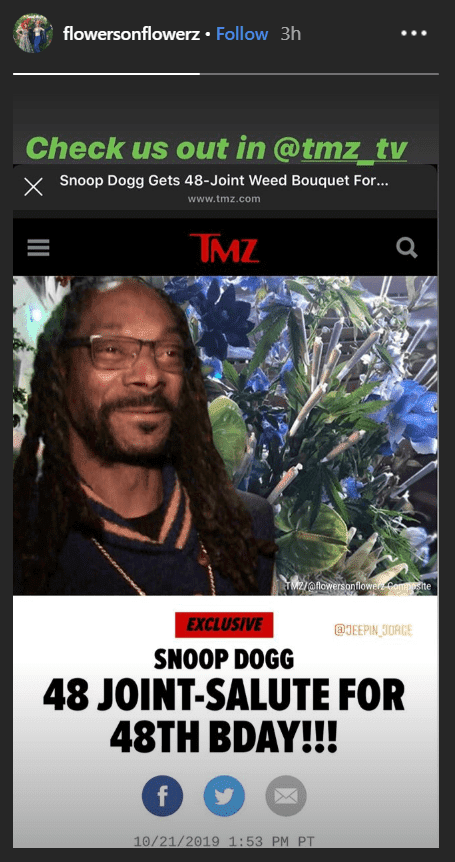 Snoop and Cannabis
There's no one prouder than her weed consumption but Snoop Dogg, and he's promoted many things related to weed in the past couple of years. 
In fact, the drug is such a huge part of his life that it would be impossible not to associate both with one another. 
Snoop's Recent Controversy
While it is controversial to many, to say the very least, that isn't the only controversial thing that Snoop has been involved with recently. 
During the first week of October, Snoop performed an R-Rated show for the University of Kansas basketball party, that its athletics director had to issue a statement of apology to all those who were offended. 
On a "Clean" Performance
The University of Kansas commemorated basketball preseason through a "Late Night in the Phog" event, where they invited Snoop Dogg to perform a few songs for students, athletes, fans, teachers, and parents. 
Although the university's athletics director Jeff Long requested the rapper's management to keep the performance clean, he was surprised to see that the artist was backed by strippers who danced on poles.
Living Life to the Fullest
Dressed in a blue jersey number 20 Kansas jersey, Snoop belted out tunes to a delighted crowd, as he was backed by dancers twirling on poles. Towards the end of the show, he also shot a money gun full of fake $100 bills with his face on them. 
Snoop Dogg brings pole dancers and money gun to University of Kansas 'Midnight Madness' performance: https://t.co/G0slssc2N5 pic.twitter.com/WNUbzRO6Fp

— Complex (@Complex) October 5, 2019
It seems Snoop's been living life to the fullest these past couple of months, and that comes with no surprise at all. Now that he's just turned 48, we can only imagine the epic festivities that he had celebrating with his loved ones. 
Happy Birthday, Snoop Dogg!