Monica Calhoun: Inside 'The Best Man' Star's Life as a Mom to a Special Needs Son
American actress Monica Calhoun is a pacesetter on screen, and when it comes to taking care of her special needs son, she is no less.
The award-winning star is the mother of one son who was born blind and, thus, requires special attention and care.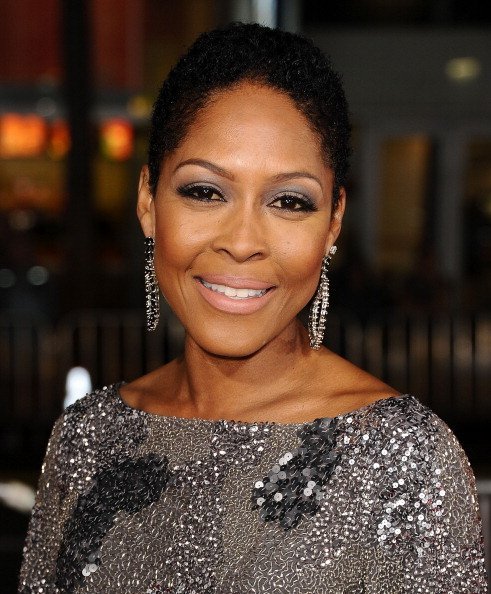 THE FIRST TIME CALHOUN INTRODUCED HER SON TO THE WORLD
Calhoun, who is known for being tight-lipped when it comes to her private life, first introduced her son to the world in a grand fashion. It was during a red carpet event, the premiere of "The Best Man Holiday," a sequel to one of her most successful works to date, "The Best Man."
The premiere held 2013, but Calhoun's joy as she posed arm in arm with her young son on the red carpet is one that is still widely talked about on the internet. 
Ever since then, Calhoun has continuously proven that her son comes before her career. The actress loves flaunting the tight-knit bond between herself and her son. 
ONE POST THAT REMAINS EVERGREEN FOR CALHOUN'S FANS
Her official page, @monicacalhoun1, is filled with numerous pictures and videos of herself and the lucky youngster in affectionate poses enjoying their mother-son bond. 
It is especially evident that it is not only Calhoun that does the loving as the youngster is regularly seen showering the "The Players Club" star with sweet affection. Going by the multiple compliments left on Calhoun's posts, absolutely adore the duo! 
One post that is especially very famous with Calhoun's fan following is one video that features the star teaching her son how to swim. 
Despite the challenge of his being blind, it could be observed that the youngster trusted his mum to take care of him no matter what, and Calhoun sure didn't betray that. The heartwarming exchange between the duo is one that continues to make the clip one that will always remain evergreen. 
CALHOUN REVEALS THE ONE THING THAT HAS HELPED HER RAISE HER SON 
The actress singly raises her son, but this is not obvious despite the challenging bit that he is a special needs child. The gorgeous entertainer still does an excellent job and has attributed this to the fact that she grew up living with her brother, who was also born blind. 
"The way I grew up is just a little bit different than everybody else because my brother was born blind. So my perception of the world and things is just a little bit different."
She concluded that getting to have such a unique experience of life is what helped her learn to be patient, a virtue admittedly needed for a woman raising a special needs child. 
There is indeed no better way to describe Monica Calhoun than as a pacesetter.