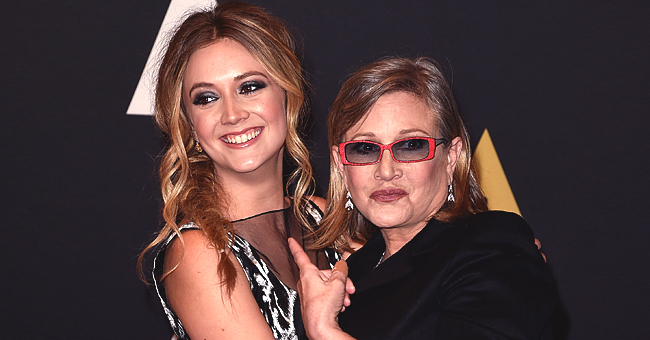 Getty Images
Billie Lourd Honors Late Mom Carrie Fisher on Her Birthday by Singing Tom Petty's 'American Girl' in a Tribute Post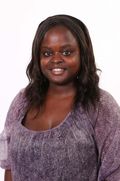 In honor of 'Star Wars' actress, Carrie Fisher's 63rd birthday, her daughter, Billie Lourd sing's one of Fisher's favourite songs.
In the years since Carrie Fisher died of a heart attack in 2016, her daughter, Billie Lourd has, made several tributes in honor of the "Star Wars" actress. For her 63rd birthday, Lourd sang Tom Petty's "American Girl," she writes:
"Today would have been my Momby's 63rd birthday. Not that I'm some kind of grief expert by any means, but on milestones (or whatever you want to call them) like this, I like to celebrate her by doing things that she loved to do."
"So here's a little video of me singing one of her favorite songs (American girl by Tom petty) in one of her favorite places (her bathtub of course). I'll probably have a pint of vanilla Haggen Dazs and a Coca Cola for dinner. ❤ (Full song on IGTV sorry you guys!!! I'm bad at technology!!!)," she concludes.
On Fisher's birthday in 2017, Lourd got a tattoo similar to the one her mother had on her ankle. It is reported, celebrity tattoo artist Brian Woo designed a moon, planet and six stars, to resemble Fisher's tattoo.
A year ago, Lourd played another music tribute for her mother on the two-year anniversary of her death. Sitting on the piano her grandfather bought for Fisher, she explains her tribute saying:
"It has been two years since my Momby's death and I still don't know what the "right" thing to do on a death anniversary is (I'm sure a lot of you feel the same way about your loved ones)."
"So I decided to do something a little vulnerable for me, but something we both loved to do together - sing. This is the piano her father gave her and this was one of her favorite songs. And as the song says, we must "keep on moving," she explains.
Despite her grief over the years, Lourd has managed to "keep on moving" and she is finding success in her acting career. In September, it was confirmed that she would be starring on "Will and Grace" as the granddaughter to the character of her real-life grandma Debbie Reynolds.
Reynolds died one day after Fisher died in December 2016. In the first eight seasons of the show, Reynolds featured in 12 episodes of "Will Grace."
Her appearances earned her an Emmy nomination in 2000, for the Outstanding Guest Actress in a Comedy Series category.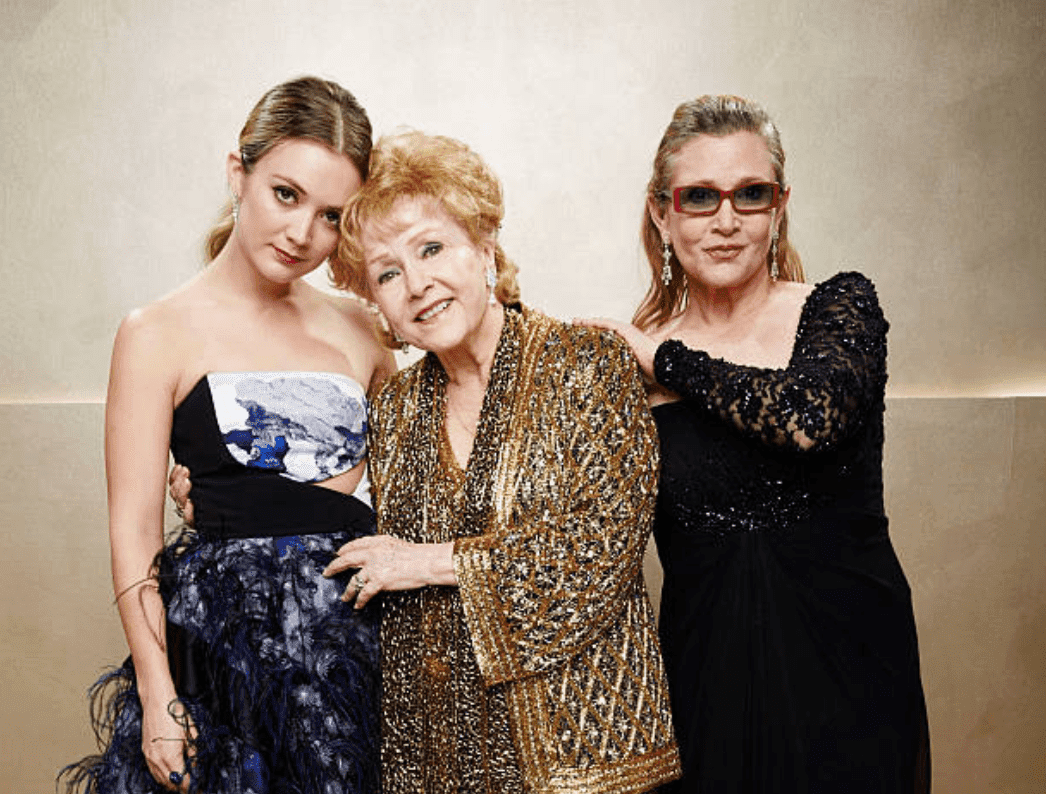 Billie Lourd, Carrie Fisher and Debbie Reynolds pose as a family on the red carpet for TNT's 21st Annual Screen Actors Guild Awards on January 25, 2015, in Los Angeles, California | Source: Getty Images (Photo by Kevin Mazur/WireImage)
In her family, Lourd is a third generation actress. Prior to Fisher's death she starred alongside her mother as Lieutenant Connix, in "Star Wars: The Force Awakens and Star Wars: The Last Jedi."
Please fill in your e-mail so we can share with you our top stories!