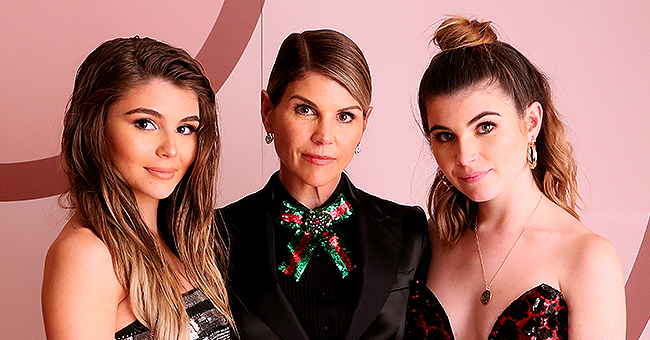 Getty Images.
People: Lori Loughlin's Daughters Olivia and Isabella Not Currently Enrolled at USC Amid College Admissions Scandal
It appears all of actress Lori Loughlin's effort to get her daughters into an elite college – USC – is for naught as officials confirm that the girls are no longer students at the school.
Lori Loughlin and her husband, Mossimo Giannulli, became the subject of criticism after they were listed amongst the many other parents who are under investigation for trying to bribe their daughters' way into the University of Southern California.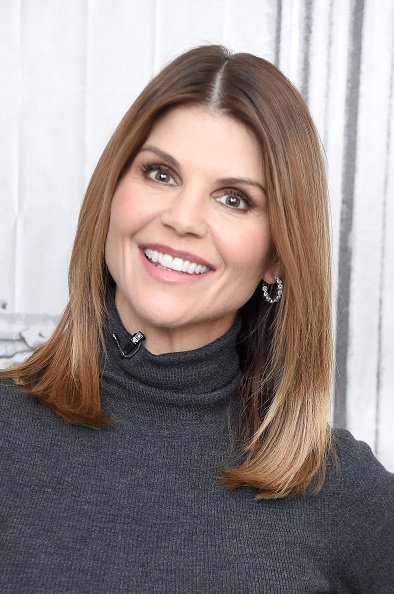 Lori Loughlin at the Build Brunch to discuss the Hallmark Channel TV series 'When Calls the Heart' in New York City.| Photo: Getty Images.
USC OFFICIALS SAY THAT THE GIRLS ARE NOT RECOGNIZED AS STUDENTS
It appears that the famous couple's efforts have ultimately gone to waste as their daughters, Olivia Jade and Isabella Rose, are revealed to no longer be enrolled at the school.
According to PEOPLE, the news is not just mere rumors as officials of the university have confirmed that the update is indeed accurate.
In a statement addressed to PEOPLE on Monday, the USC registrar confirmed that:
"Olivia Jade Giannulli and Isabella Rose Giannulli are not currently enrolled."
That was all the information provided by the USC official who strived to maintain the privacy of the girls as stated in the school's rules. The statement also reportedly reads:
"We are unable to provide additional information because of student privacy laws."
As at the time of this article, there is still no response from the family as regards the issue.
OLIVIA AND ISABELLA CONTINUE TO BATTLE THE STIGMA SURROUNDING THEIR FAMILY
The news, however, has many recalling that the family has been surrounded with numerous rumors in the past many of which always turn out to be falsified.
A few months ago, it was reported that Olivia and Isabella were kicked out of their sorority, Kappa Gamma, at USC. This turned mere rumor after a representative of the organization stressed that Bella, 21, "remains an active member of the Delta Tau chapter of Kappa Kappa Gamma" while Olivia never even joined.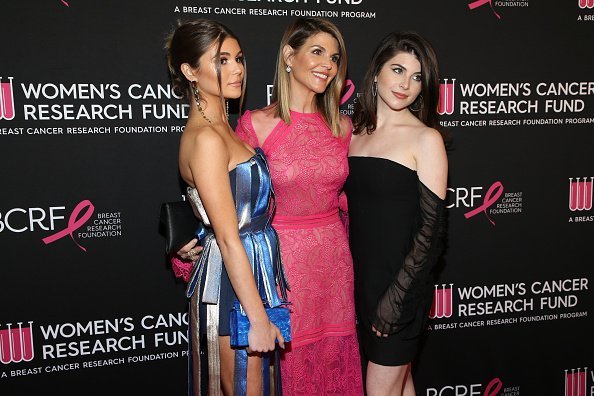 Olivia Jade Giannulli, Lori Loughlin and Isabella Rose Giannulli attend The Women's Cancer Research Fund's An Unforgettable Evening Benefit Gala in Beverly Hills, California.| Photo: Getty Images.
While the siblings continue to battle the seemingly unending stigma, their parents do not have it easy either.
THE CURRENT UPDATE ON LOUGHLIN AND HER FASHION DESIGNER HUSBAND'S COURT PROCEEDINGS
PEOPLE reports that Loughlin and Mossimo are currently awaiting their trial after they refused a plea deal. It is common knowledge that the couple is one of the nearly 50 other parents arraigned for paying to forge their children's SAT scores and lying about students' athletic skills so that they can be accepted into elite colleges.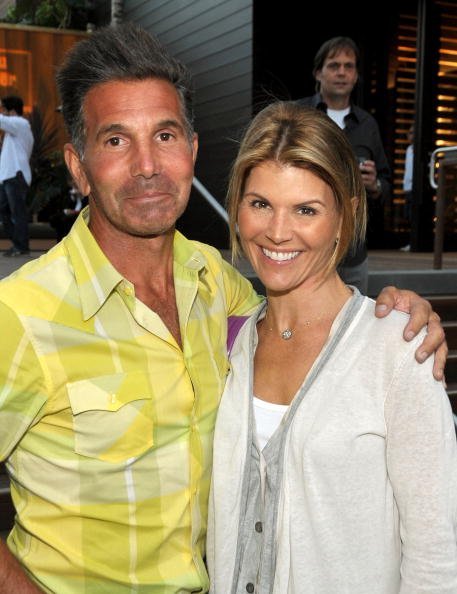 Mossimo Giannulli and actress Lori Loughlin at the Malibu Lumber Yard grand opening in Malibu, California.| Photo: Getty Images.
It has also been revealed that Loughlin paid $500,000 to have her daughters pose as recruits to the USC crew team, though neither actually participated in the sport.Despite the full-blown scandal, however, USC remains free of any "wrongdoing" and will reportedly fully "cooperate" with the investigation.
Please fill in your e-mail so we can share with you our top stories!