Barbara Eden: 15 Little Known Facts about the 'I Dream of Jeannie' Star
Barbara Eden rose to fame in 1965 after almost a decade in the industry with the role of a genie in "I Dream of Jeannie." The show was a massive success.
"I Drea of Jeannie" is one of the most recognizable credits bagged by Barbara Eden.  The talented actress and singer also appeared in dozens of films, TV shows, stage productions, and musicals.
 Eden's career highlights also include being Miss San Francisco in 1951. Here are fifteen facts fans might not know about Barbara Eden.
1. Working Before Fame
Before she became an actress, Eden worked at a bank. After her bank job, she began performing ask a chorus girl at Ciro's which is a supper club on LA's Sunset Strip. She later landed a contract with 20th Century Fox. 
2. Good With Lions
Eden's hidden talent is her impressive ability to work with trained African lions which she has done several times including the one that was her "pet" on "I Dream of Jeannie." She even developed a technique to gain the lion's trust.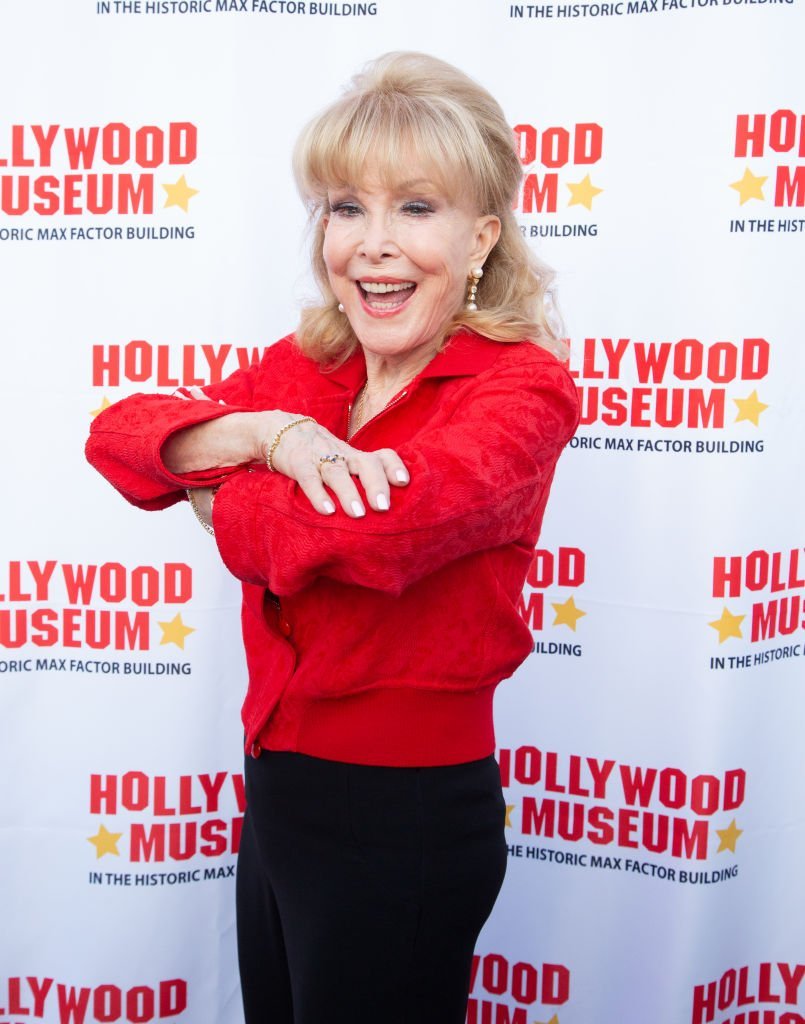 3.  Larry Hagman Was Reportedly Difficult On Set
While Eden has spoken warmly about her co-star Larry Hagman on "I Dream Of Jeannie" she also admitted that he could be difficult because he was "a great human being, but a troubled man."
She also revealed that he often began the day "drinking vast quantities of champagne" as well as smoking pot. The substances led him to be extremely irrational and difficult on set.  However, they remained close friends until Hagman's death in 2012.
4. Trapped Inside Jeannie's Bottle
Eden was once trapped inside the set of Jeannie's Bottle. The director sent everyone to lunch and the crew forgot about Eden who was inside the bottle. When they returned they allowed her out, but her cries for help ended up in the show.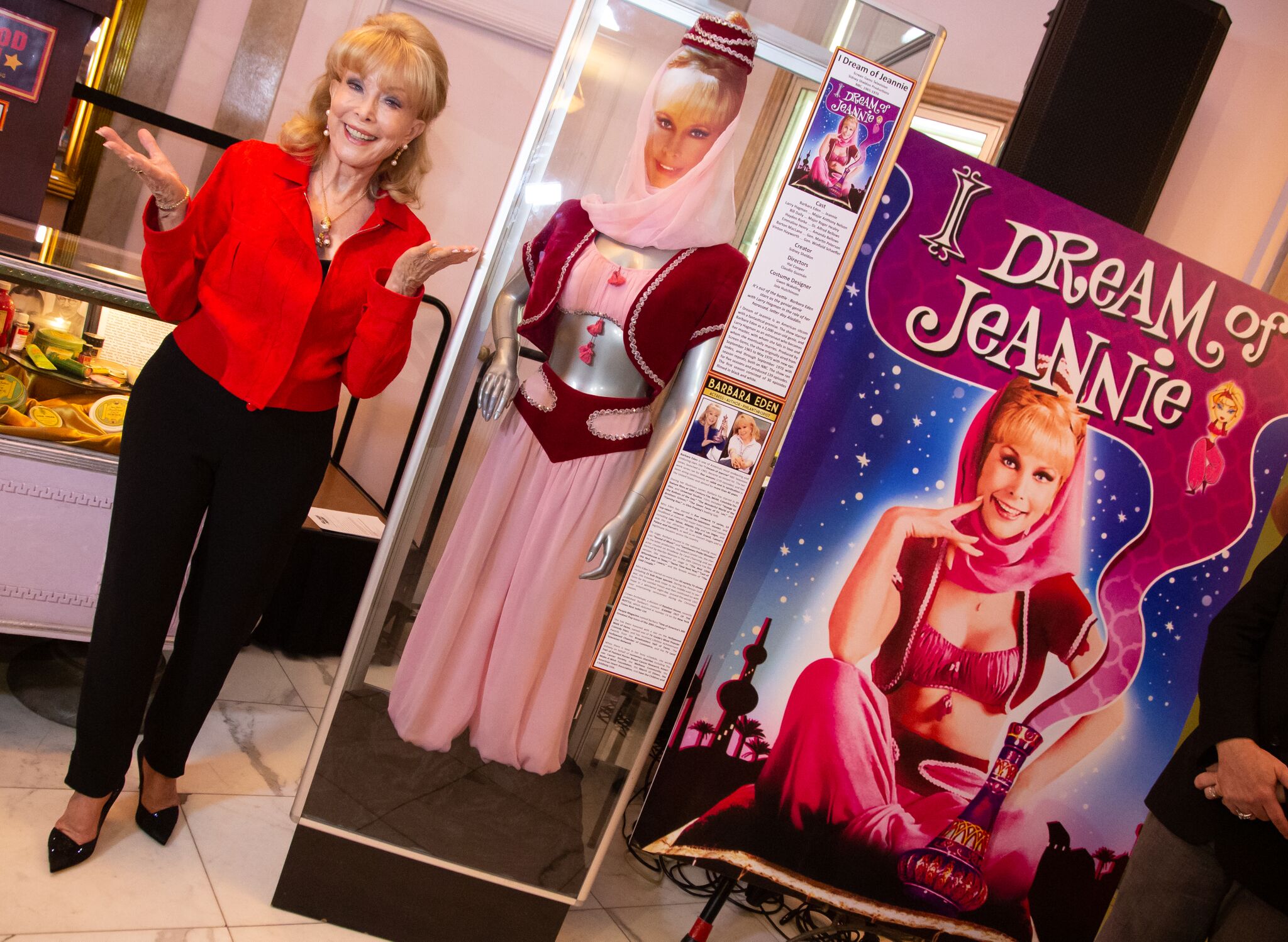 5. Famous Suitors But Didn't Focus on Dating
Eden revealed that she always focused on her career and even claimed that dating just "wasn't a priority." However, she did catch the attention of Elvis Presley when working as a chorus girl and in 1957, she also received a note from then-Senator John F. Kennedy asking her to call him. 
6. Her Son Overdosed Before His Wedding
In June 2001, Eden's only son, Matthew Ansara, overdosed in his car at a gas station. Ansara passed just months before his wedding and had been working as a fitness trainer and bodybuilder.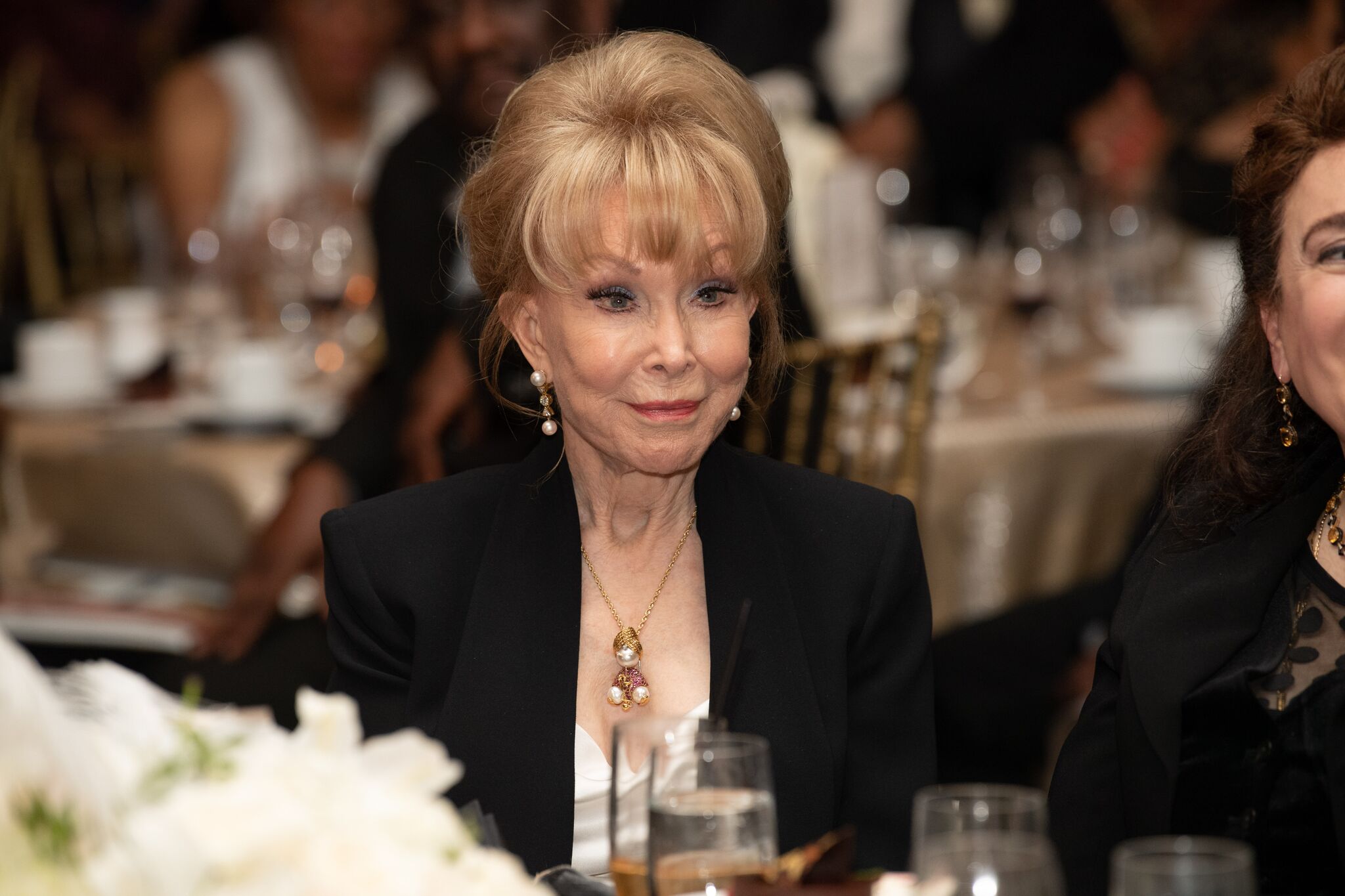 7.  Young Actress, Eden Focused On Personality
When she was starting out in the industry, Eden was she did not have the right looks to pursue acting. However, Eden refused to be discouraged and decided to focus on finding roles that were personality focused.
8. Her First Husband
Eden and  Michael Ansara met on a blind date. The two got married in 1958 and had their son, Michael together. However, when Eden gave birth to a stillborn a few years later, she became deeply depressed and their relationship became strained which led to their divorce in 1974.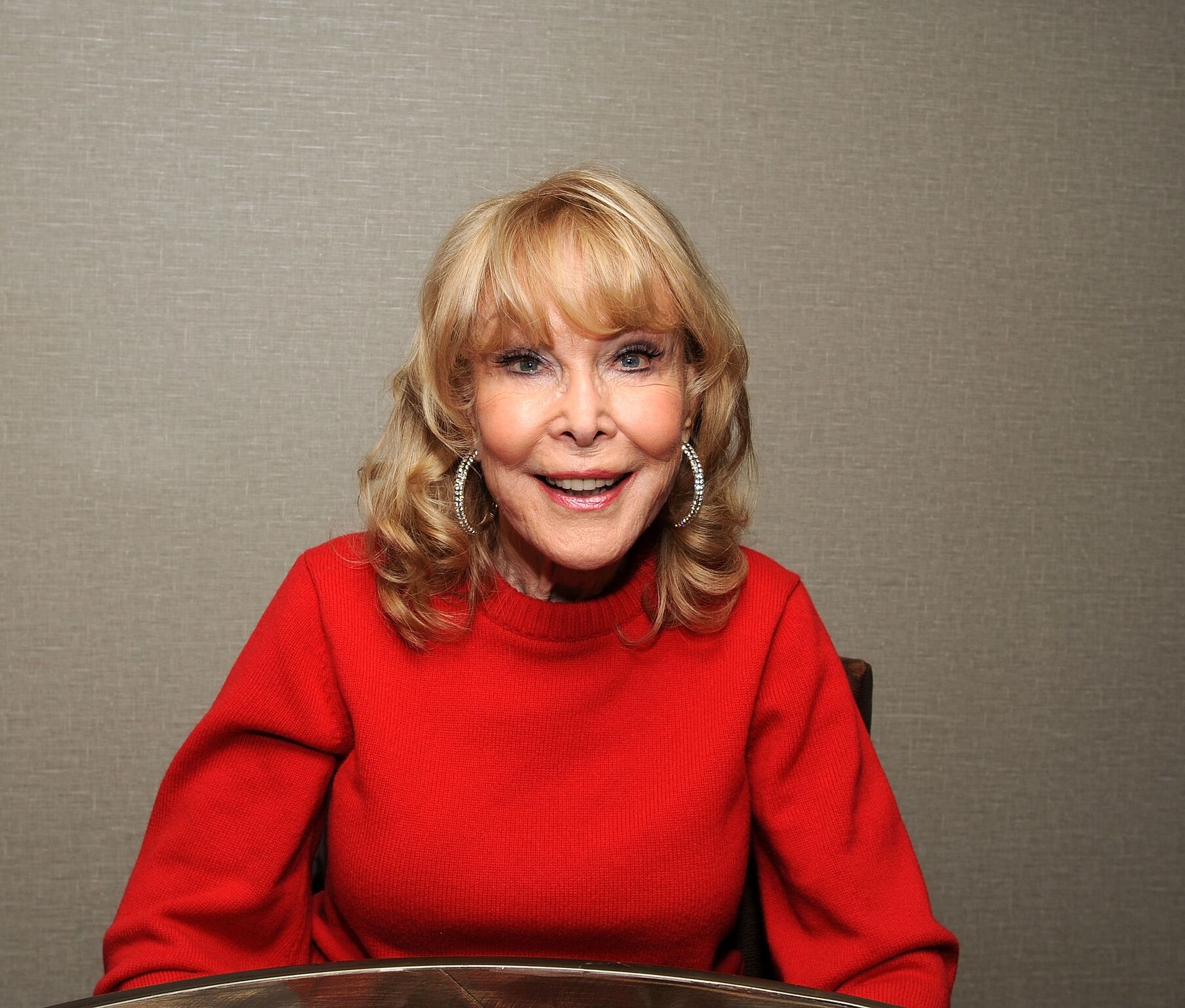 9. Acting Helped Her
With the many hardships she has faced over the years, Eden revealed that her career helped her cope. In an interview for the Spokesman-Review, she said,
"Everyone has to work. And I think I'm very lucky that I'm able to work at something I love to do."
10. Starring In A Show Very Similar To 'The Brady Bunch'
In 1989, after "Jeannie" ended, Eden was cast as a mother of six in a sitcom called "Brand New Life." The show was very similar to "The Brady Bunch" but Eden denied the similarities and said:
 "We're just hoping to offer 60 minutes of fun. It's light, with real-life situations like any family would have. But there won't be any tragedies..."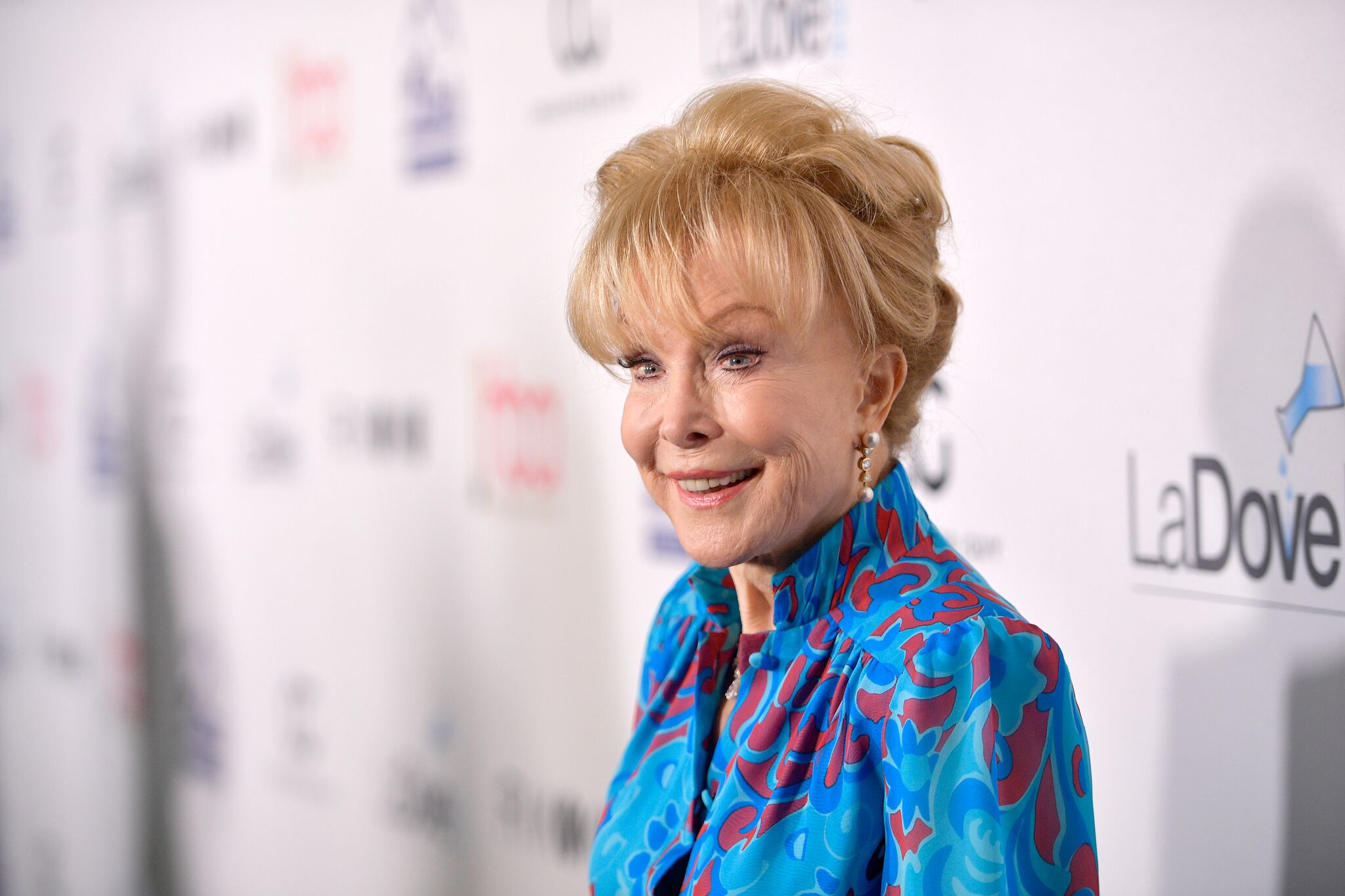 11. Three Marriages
Eden was married three times. First to Michael Ansara, then to Charles Fegert. However, Charles's dependency on substances saw the breakdown of their four-year union. Eden went on to marry her current husband Jon Eicholtz, in 1991.
12. Dressing as "Jeannie" For A 2013 Benefit
In 2013, Eden left fans stunned when she attended the Life Ball, in Vienna, Austria and appeared onstage in her classic "Jeannie" costume.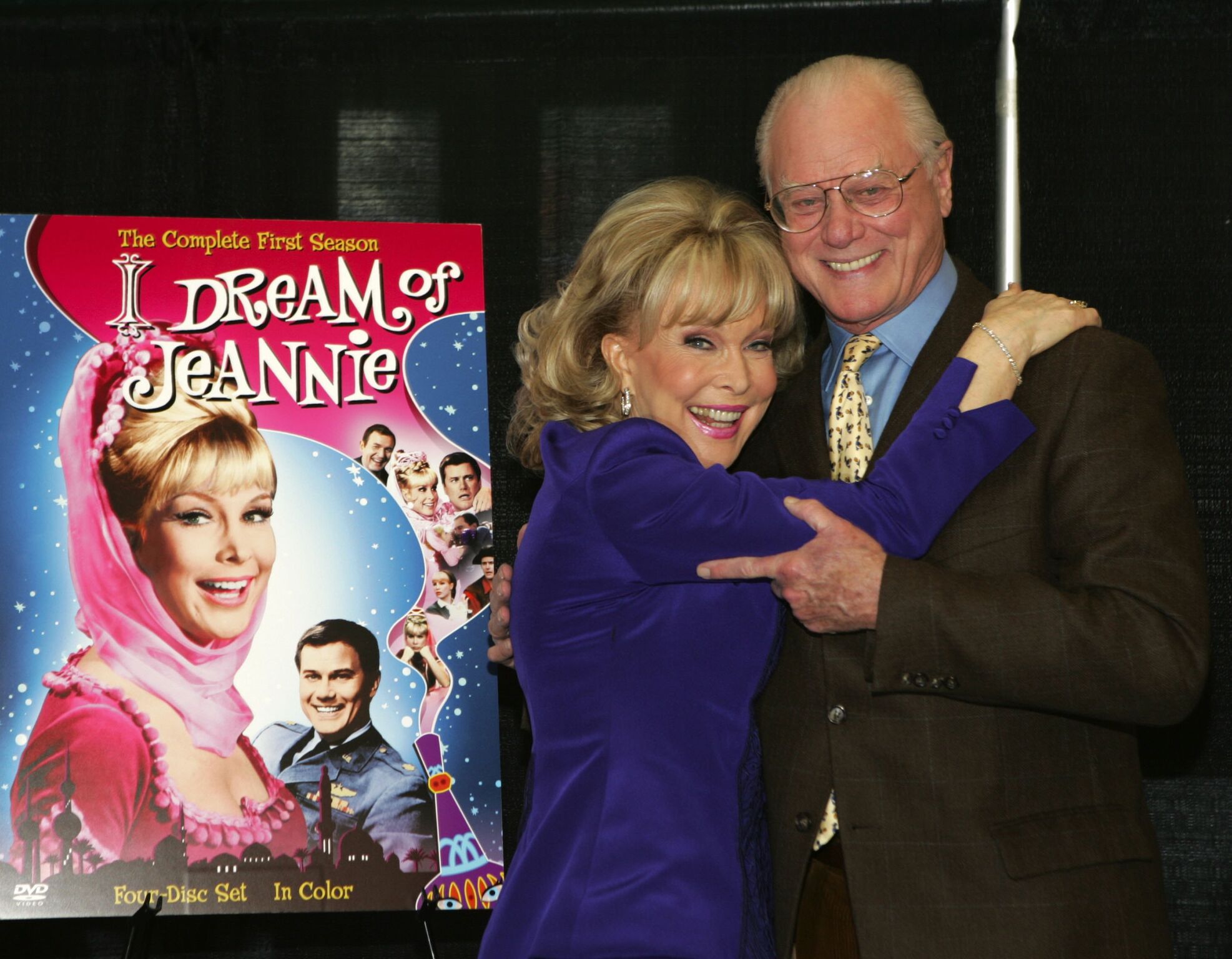 13. San Francisco is Home
Though she was born in Arizona, Eden and her mother moved to San Francisco when she was 3 years old. She even bagged the Miss San Francisco beauty pageant title in 1951. She moved to LA to be closer to San Francisco because she considers it home.
14. Two Memoirs
She proved she is multitalented when she wrote two books detailing the story of her life in Hollywood. The first was released in 1986 called "Barbara Eden: My Story" and the second in 2011 called "Jeannie Out of the Bottle."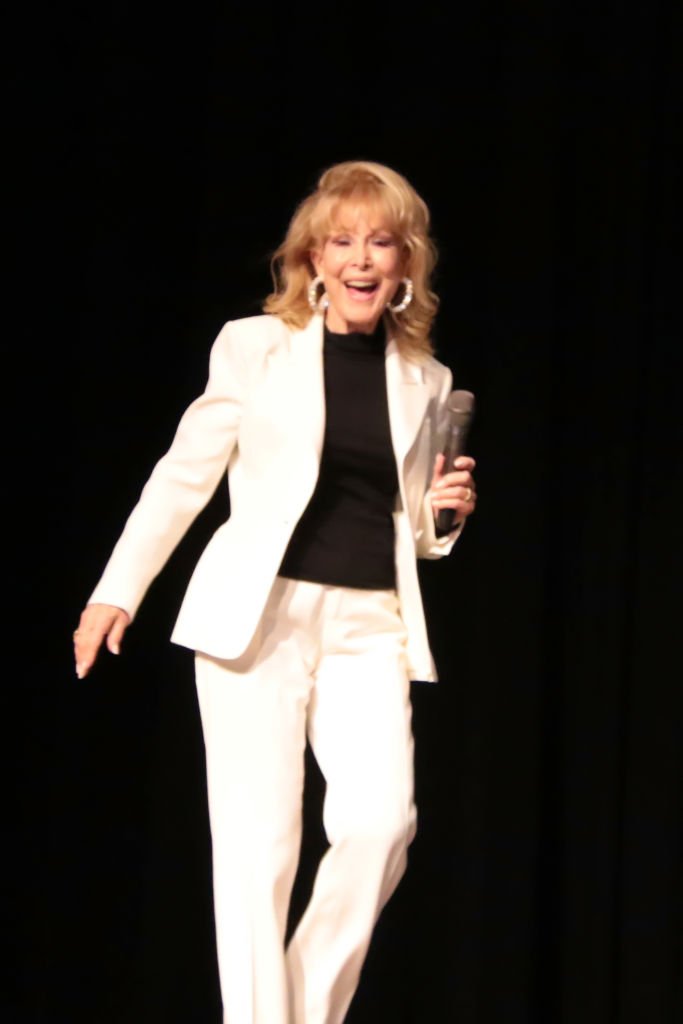 15. Career in Music, Film, TV, And Stage 
Besides writing and TV,  Eden has also pursued roles in shows like "I Love Lucy" and "Gunsmoke" She also appeared alongside Elvis Presley in "Flaming Star" and has a performed in a long list of stage acting credits.
She also became a singer and performed in musicals like "The Sound of Music" and "Gentlemen Prefer Blondes."