Dream Kardashian, Stormi Webster & True Thompson Adorably Play in a Pumpkin Patch in New Photos
The little Kardashian girls are in a full October mode! Stormi, True, and Dream Renée enjoyed some cousin-time as they played in a pumpkin patch.
It's officially the pumpkin season, and the Kardashian kids are thoroughly enjoying it in style. As the trio of cousins from America's famous family spent their time playing in the pumpkin patch as Kylie Jenner shared snapshots of their fun time together on Instagram.
"Let the festivities begin," Kylie captioned the post featuring herself and her daughter Stormi along with True enjoying their time together.
Kylie shared another snapshot in her stories that featured little Dream inspecting a pumpkin as Stormi looked on.
Nearby, True appears to be busy rolling about a big pumpkin. All of them looked absolutely adorable!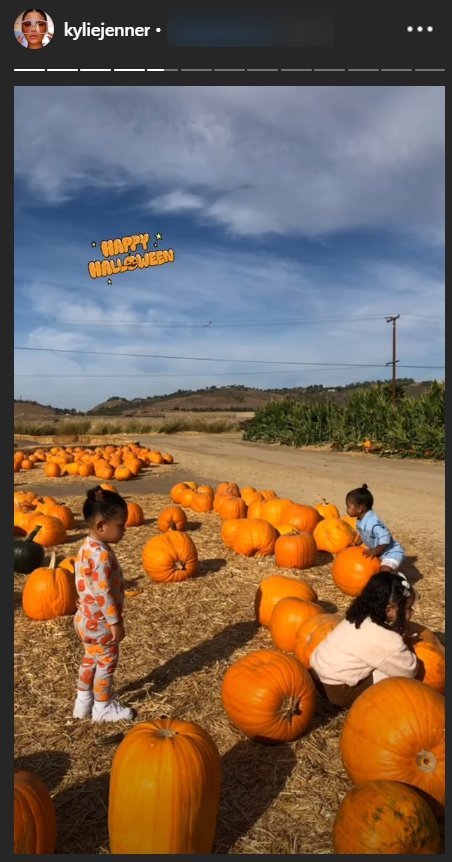 STORMI "OBSESSED WITH MAKEUP"
Playing with her cousins is not the only thing that Kylie's 20-month-old daughter enjoys--according to her mom, she also enjoys using makeup. 
In a new YouTube video, Kylie revealed that little Stormi is "obsessed with makeup." "Stormi is actually super into makeup right now. It's amazing," shared the proud mother. 
Kylie loves lipstick, and it seems like Stormi has taken after her. The reality star revealed that her daughter has an immense love for lipstick among other makeup essentials.
"Every time I'm wearing lipstick she notices. She looks at me and says, 'lip lip lip."
STORMI IS NOT GOING TO WEAR MAKEUP ANYTIME SOON
Although Stormi loves makeup, she is not allowed to wear any of it yet. Kylie is not sure when she will allow her daughter to experiment with makeup.
"I haven't even thought about when I'm gonna let Stormi wear makeup. I don't know, I'm just going to see."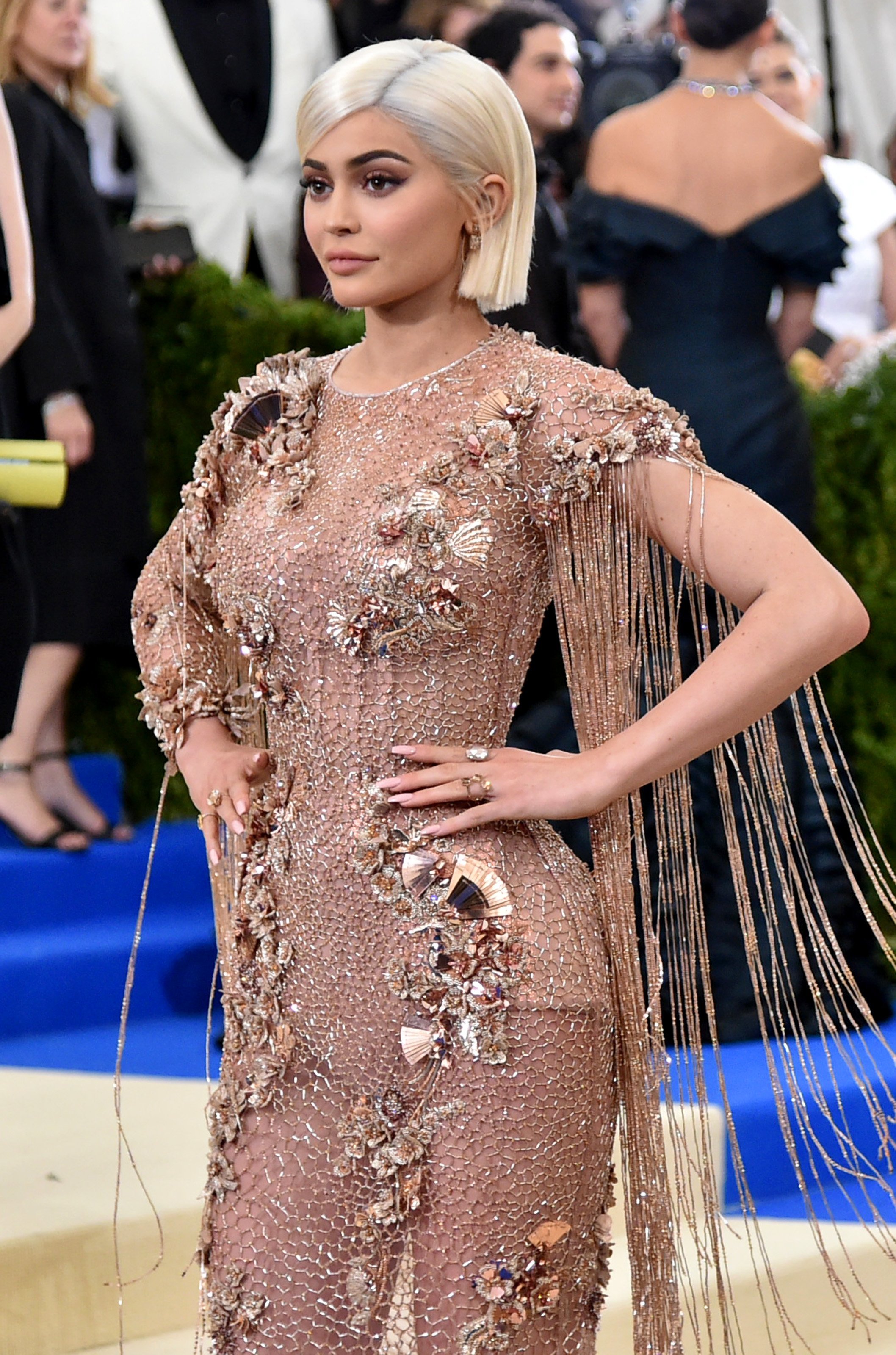 The mother-of-one noted how Stormi might not be so interested in makeup as she grows up. That being said, she did not ignore the possibility of it since Stormi practically "begs" for it as of now. 
Meanwhile, Stormi's cousin North is taking a break from makeup after her mother "got into trouble" for letting her use it. Apparently, Kanye is not ready to see his daughter wear makeup. 
According to Kim, North is not allowed to wear makeup for the time being.